.

Comment > A Decade On... by Steve
It's been ten years since The Perfect Blend launched and, whilst we've slowed down our output in recent years, Neighbours is still producing as many episodes as ever. As always, many people have come and gone; an original character has returned to town and only two characters are still living in the same house they were in when we launched. Here, we look at how the residents of each of Ramsay Street's houses have changed over the last decade.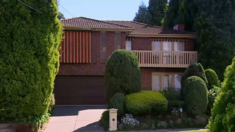 Lou Carpenter had been living at 22 Ramsay Street for a number of years when Perfect Blend first hit the internet. Our first year online saw an attempt to build a new family around him when he married Trixie Tucker, but Trixie's daughter Nina had already fled Ramsay Street, following actress Delta Goodrem's cancer diagnosis. With Trixie only a guest character, it wasn't long before Lou was rattling around the house on his own again and, in 2005, original cast member Stefan Dennis returned, with his character Paul buying 22 Ramsay Street, his former home, and ousting Lou, who would then spend a decade moving from house to house, struggling to find a real place in the street. Paul remains at number 22 to this day, but his co-habitants have changed dramatically. 2005 saw Paul joined by Elle, one of the triplets Gail had been pregnant with when she walked out of 22 Ramsay Street back in 1989, and Izzy, one of the few women in Paul's life who has matched him in terms of ruthlessness. By 2007, Elle was still around, and the writers attempted to curb Paul's increasingly crazy behaviour by giving him a brain tumour and a new family, in the form of his old flame Rebecca and her sons, Oliver and Declan. By 2008, the cracks in this happy family set-up were already appearing, as Paul had an affair with Kirsten Gannon, and in 2009, Elle left for the bright lights of America. She left behind lodger Donna, whose wacky antics provided some light relief to Paul and Rebecca's marital problems. At the end of 2009, Andrew replaced Elle as Paul's live-in offspring and by 2011, the pair were alone, Rebecca having fled after finally snapping and pushing him from the hotel mezzanine. 2012 has seen Paul surrounded by youngsters again, with Andrew remaining and his two nieces Kate and Sophie Ramsay moving in. Paul, meanwhile, continues his track record of ill-advised relationships, having an affair with married neighbour, Priya Kapoor.
With only one major change, as Paul replaced Lou, 22 Ramsay Street has been one of the more stable households in the past 10 years. Though Lou has, until 2013, struggled to find a strong base on the street, putting Paul back in his old home was a good move, as none of the other, more homely, houses would have suited him. The writers have never been short of characters to join Paul in the house either, but with 2013 about to mark the end of both Andrew and Sophie, what will become of the Robinson house? Our advice would be to keep the wonderful Nicola Charles as Paul's new wife and a constant thorn in Susan's side. With two teenagers of her own, Sarah could also help to fill some of those spare rooms.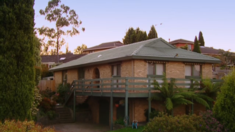 Harold Bishop was living at 24 Ramsay Street back when PB launched, and was about to be joined by an assortment of relatives to brighten up his life. Granddaughter Sky and son David, along with his own family, returned to the cast, giving Harold a much firmer footing in the cast for the first time since Madge's death. After a couple of years, the ill-advised decision to kill off David, Liljana and Serena was taken and, by 2007, Sky was also gone, and Harold was living with best friend Lou. 2009 saw Harold sell his home to the Salvation Army, and the Ramsay name was heard once again on Ramsay Street, as orphaned teenagers Kate, Harry and Sophie moved in. Their arrival was not without its controversy, as they only existed due to a rewritten piece of history – with Paul's mother Anne having had a secret affair with Max Ramsay and given birth to Jill, the mother of the three newcomers, who had died only weeks before. Harry didn't hang around for long, but Kate and Sophie lived at number 24 until 2012, along with Lou and Lucas, who became like family to them. A major rift in the family caused Sophie to move in with Uncle Paul next-door, and when the Salvos found out, they decided to sell the property. The latest inhabitants are the Kapoor family, heralded as Neighbours' first Indian family, but sadly not as Neighbours' most interesting characters. Lawyer and councillor Ajay, his school principal wife Priya and their quiet daughter Rani all appeared in a recurring capacity before taking on 24 Ramsay Street, but sadly their gradual introduction didn't help much when the characters were so insipid in the first place.
24 Ramsay Street has moved from Harold to the Salvation Army and now to the Kapoor family, with only the first few years of Harold, David, Lil, Serena and Sky matching up to the early days of the Ramsays in terms of strong characters and stories. We think that 24 Ramsay Street needs a fresh start, with a new family with big enough personalities to match up to Madge, Max and all that have gone before them.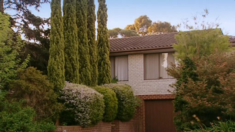 Ten years ago, the Scully family had already been living at 26 Ramsay Street for more than 3 years and had won a place in viewers' hearts, but 2003 would see a few changes for them. Scully kids came and went, but the biggest blow came when Shane Connor was sacked in 2004 and, by 2005, Lyn and baby son Oscar were the only Scullys still living in the house, but were soon to be joined by the troublesome Timmins clan. Janelle and her kids remained when Lyn left town, by less than a year later, the house had new occupants once more as Ned Parker's brother Steve and his family moved in. The Parkers divided opinion amongst fans, with many enjoying a more traditional family in the old Robinson house again, and others finding them dull after the larger-than-life Timminses. After a couple of years, Steve and Miranda left town following the death of adopted daughter Bridget, and before long the Scully name was back at number 26, with Lyn living there once more with Steph, Steph's son Charlie and her stepdaughter Summer. By 2011, Steph was in prison and Lyn was leaving town once again, with Summer left in the care of the Kennedys. The house was left in the care of lodger Kyle Canning, who at various points has shared it with Jade Mitchell, Mark Brennan, and currently with Rhys Lawson, Chris Pappas and Canning matriarch, Sheila.
Number 26 has seen a huge number of residents come and go over the past decade, though, ten years later, it is still owned by one of the Scullys. Until 2011, the house had always seen a family group in residence, and we think it needs to go back to that arrangement, rather than the share house it has become. With Kyle and Sheila living there, more Cannings could be brought in, but we think a fresh start with a big, new clan could be just what this house needs in 2013.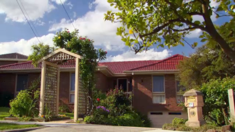 Between 1994 and 2003, 28 Ramsay Street was always home to one of the Kennedy family, and that hasn't changed since Perfect Blend was launched. Karl and Susan have managed to get through more splits, and invited a multitude of lodgers into their home, but both remain part of the cast, and arguably the two most important cast members Neighbours has. 2004 saw Karl and Susan's third big split, following Sarah Beaumont and amnesia, this time it was Izzy Hoyland who came between them. Having split from Susan, Karl began a relationship with Izzy at his new apartment away from Ramsay Street, while Susan found herself falling for Alex Kinski, who promptly died and left her to care for his three annoying children. In 2007, Karl and Susan were back together and remarried in London – with Izzy putting in an appearance to give birth to Karl's child. The Kinski kids gave them plenty to occupy their time for a few years, and several more teenagers came and went, but by 2011, the nest was almost empty once more and Susan found herself growing close to another dying man, Jim Dolan. Old feelings over Alex and new feelings over Jim caused another split in the Kennedy marriage. This time, Susan found herself an apartment a few streets away, and Karl has remained in the house, sharing with teenagers Summer and Tash.
The set-up of Karl and Susan, or at times just one of them, sharing with assorted lodgers and teenagers has worked well since 1994 and we see no reason for that to change. But after more than a year apart, we're pleased that Karl and Susan are on the verge of a reunion, and in 2013 we'd like to see them taking in a couple more waifs and strays, maybe with Libby returning to the fold along the way.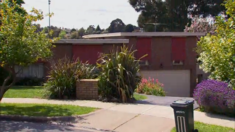 Whilst 26 Ramsay Street has morphed from family home to sharehouse over the past decade, number 30 has gone in the opposite direction. Back in 2003, the house had been shared by assorted unconnected characters for 10 years, and was home to Toadie Rebecchi, Dee Bliss and Stuart Parker. Following Dee's sudden death, the house became The House of Trouser, occupied by Toadie, Stuart and Connor O'Neill. Various women tried and failed to bring a feminine touch to the household, but it was late 2006 before big changes came when four brand new twentysomethings – Frazer, Rosie, Pepper and Will – moved in. An attempt by producers to bring in more viewers in their 20s, Frazer and Rosie's on-off relationship and marriage was particularly popular, but this group didn't last long, and by mid-2008 all four had moved out. From then on, 30 Ramsay Street became more of a family home, first to the ill-fated marriage of Libby and Dan, then the fake relationship between Toadie and Steph, and these days, Toadie still remains, now with fiancée Sonya, their children Callum and baby Nell, and Toadie's scatterbrained cousin Georgia.
It's nice to see Toadie still in residence at number 30, having gone from law student, through various relationships, a couple of disastrous weddings and now a family of his own. We love Toadie and Sonya, and we're happy to see 30 Ramsay Street stay just as it is.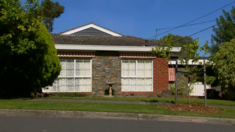 As the 2003 season began, 32 Ramsay Street was home to the Hoyland family – single dad Max and his kids, Boyd and Summer. Over the course of the year, they were joined by Max's minx of a sister Izzy, and eldest Scully daughter Steph, who started dating Max. Steph and Max were married in 2004 and had a son of their own, Charlie. By 2006, Max was gone and Summer was only making occasional appearances, and Boyd and new wife Janae joined Steph and Charlie at number 32. After being friends for many years, Toadie and Steph suddenly realised that they were actually in love and he moved in to form a new family unit, but it was obvious to everyone – and eventually to Toadie and Steph – that they made better friends than lovers, and she ended up jilting him on their wedding day as her doubts finally became too much. In 2010, new Erinsborough High principal Michael Williams bought the house and made it his home with teenage daughter Tash. The pair had an action-packed couple of years, mostly fuelled by Tash's teenage rebellion and secrets from the family's past, and were finally ripped apart when Emilia, the sister of Tash's dead mum Helena, turned up and it was revealed that Michael and Emilia had been having an affair and were together when Helena had drowned. Michael left for Europe, and the house went onto the market. After a few weeks as home to nasty Troy Miller, it was bought by Lucas Fitzgerald, who gave a home to Vanessa Villante, who was expecting his baby, and Lou, who had nowhere else to go.
32 Ramsay Street hasn't been through too many big changes, with Steph providing continuity until 2009, but it's about to see another one, as Lucas and Vanessa move into hospital accommodation to be closer to their seriously ill baby, and Lou's daughter Lauren and family move in. We'd be quite happy to see Lucas and Vanessa back in the house though, and would suggest that number 26 would be a nice family home for Lou and the Turners.