.

| | |
| --- | --- |
| Neighbours Turns 35! | Mar 18 2020 |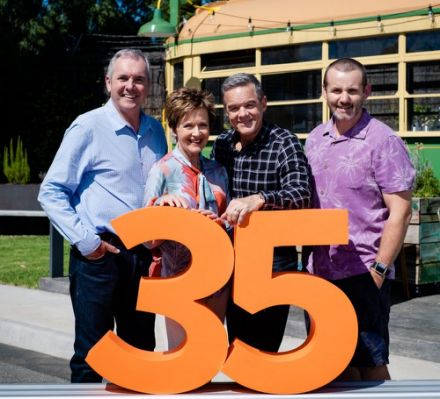 Today marks the 35th anniversary of Neighbours, having debuted in Australia on 18th March 1985.
In the five years since the 30th Anniversary, we've seen episodes airing on the same day in the UK, the first gay marriage on an Australian drama, the first two-hander episode and the show receive an impressive six Logie nominations, including one from industry peers, proving that Neighbours remains an important part of the Australian television industry.
We'd like to thank the cast and production team of Neighbours, past and present for their hard work over the years and also take time to remember the late Reg Watson, who created a show which continues to entertain, educate and break new ground 35 years later.
Happy Birthday Neighbours!
| | |
| --- | --- |
| Reg Watson Passes Away | Oct 12 2019 |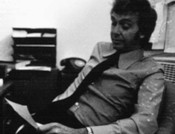 Reg Watson, the creator of Neighbours, has died at the age of 93. Reg had already created a string of successful Australian drama serials including Prisoner, The Young Doctors and Sons & Daughters, before he turned his attention to devising a suburban soap for the Seven Network in 1985. As well as creating Neighbours, Reg also wrote several episodes in the early years and was executive producer throughout the show's heyday in the late 1980s.
His death was announced by the current executive producer of Neighbours, Jason Herbison, who praised Reg as "a pioneer of drama, prolific in his output and by all accounts a lovely person to work with."
| | |
| --- | --- |
| 30 Years In The UK | Oct 27 2016 |
Today marks 30 years since Neighbours was first broadcast on BBC One in the UK. It remained with the BBC for 22 years, before moving to Channel 5 in 2008. Back then, the show was broadcast 18 months behind the Australian broadcasts, but since January 2016, episodes have been shown on the same day in both countries.
Five is marking the occasion in style, with a holiday to Australia up for grabs. The episode broadcast today (Thursday 27th October) will feature numerous Union Jacks planted in scenes, with viewers required to count them up and submit their entries, for the chance to win an 8 night trip to Melbourne for two, including a tour of the Neighbours set.
| | |
| --- | --- |
| Vivean Gray Passes Away | Jul 29 2016 |

Actress Vivean Gray who played Ramsay Street favourite, Mrs Mangel, between 1986 and 1988 has passed away, aged 92.
Network Ten's head of drama, Rick Maier paid tribute to the actress, stating "Mrs Mangel and Mrs Jessup (from The Sullivans) were two of our most iconic characters from one of our very best actors. Vivean's contribution to Australian drama will never be forgotten. It is a very sad day for the Neighbours family."
Meanwhile, Mark Little (Joe Mangel), paid tribute to his onscreen Mum in The Guardian, summising that "Anne Haddy who is also now not with us, one said, to put me at ease: "The general public will only remember you after you leave a soap, for as long as you were in it." She was right about a lot of things, but when it came to Vivean Gray, who was only in Neighbours for two years, she was so wrong."
| | |
| --- | --- |
| Reg Grundy Passes Away | May 09 2016 |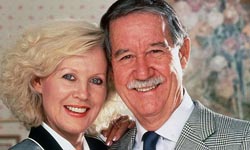 Tributes have been flooding in for Australian television icon Reg Grundy, who passed away on Friday 6th May, at his home in Bermuda. Reg founded The Grundy Organisation, which produced Neighbours for its first ten years, and was also responsible for bringing series including The Young Doctors, Sons and Daughters and Prisoner to television screens.
Current Neighbours executive producer Jason Herbison: "Everyone at Neighbours owes a huge debt to Reg Grundy. Quite simply, we wouldn't be here without him. He will be remembered as a pioneer of Australian television and a true gentleman. His legacy at Neighbours lives on and we hope to do him proud."
Jackie Woodburne (Susan Kennedy): ""Reg was a true groundbreaker in Australian television in the '70s and '80s and beyond, in light entertainment and drama. Shows like Young Doctors where I cut my teeth were a pivotal part of Australian TV. Above all he was just a lovely man and he will be very missed."
Stefan Dennis (Paul Robinson): "Reg Grundy and Hector Crawford were the founders of commercial television drama as we know it today. Reg also led the way with television light entertainment. I was fortunate enough to cut my teeth on many of Reg's shows, eg Young Doctors and Prisoner, which eventually led to the role of Paul Robinson in what has become an international success story, Neighbours. I had the pleasure of being the on-screen nephew of Reg's lovely wife Joy. Hearing of the passing of Reg has genuinely rocked my world because not only was he my boss, but an inspiration, proving anything can be achieved if you believe in yourself. Reg was a tough businessman who was loved by many. I will miss you Reg and my heart goes out to the family, most particularly Joy who will devastated by the loss of her husband and best friend. Today sees the end of one of the true love stories in the entertainment industry. RIP Reg."
Alan Fletcher (Karl Kennedy): "Reg was a giant of the television industry. His passion and vision brought the world entertainment of the highest standard for many decades."
Colette Mann (Sheila Canning): "Basically I have Reg Grundy to thank for having a career. If it hadn't been for Prisoner, which was a benchmark in Australian television - Reg took the gamble at the time when women were not cast in strong roles - it was groundbreaking and I know I wouldn't be still doing what I love today if it wasn't for his vision."
Jason Donovan (Scott Robinson): "Sad news about Reg Grundy. One of the true pioneers of Australian television who gave opportunity to many. My thoughts go out to his family."
Rick Maier (Ten Network Executive): "When Australian voices and faces were still to be heard on our screens Reg brought us home grown game shows and serials. From every network into every home he put entertainment first and foremost, changed the way television drama could be produced, and then exported that expertise to the world."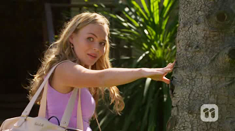 Neighbours' newest teen couple are getting their own social media spin-off. Starting this week, Xanthe ♥ Ben will chart the characters' involvement in the Lassiter's explosion and its aftermath over twenty 15-second episodes, which will be published on Neighbours' official Instagram page daily until April 21st.
Neighbours' Digital Producer Ric Forster said of the spin-off, "Xanthe ♥ Ben gives us an opportunity to tell the Neighbours story in a way that no other daily drama has done before. It's been both challenging and great fun in using a new medium and has the potential to reach a whole new audience."
| | |
| --- | --- |
| Kym's Baby Boy | Apr 03 2016 |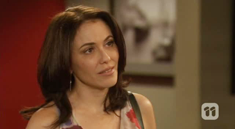 Kym Valentine, who is affectionately known to viewers as Libby Kennedy, has given birth to her second child. Having previously alluded to her child's imminent birth, Kym confirmed the news of the birth of her son, Phoenix Valentine Croad, on her Instagram account on the 31st of March.
Kym also has a 12 year old daughter, Millana, from her former marriage.
The Perfect Blend sends our congratulations and best wishes to Kym and her partner, Trent.
In other happy Neighbours news, we'd also like to offer our congratulations to Travis Burns (Tyler Brennan) and Emma Lane (Courtney Grixti), who announced their engagement last weekend.
| | |
| --- | --- |
| Same Day Episodes In UK And Australia | Nov 19 2015 |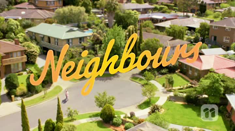 It has been announced that, from Monday 4th January 2016, Neighbours will air the same episode in the UK and Australia. The gap between UK and Australian broadcasts, which has been as much as 18 months in the past, is currently two weeks, but this December Channel 5 will close the gap - whilst the Australian broadcasts will finish for the year on Friday 4th December, the UK will continue airing Neighbours for another two weeks, with the season finale airing on Friday 18th December, bringing British fans completely up-to-date. It's hoped that the change will reduce the number of fans who illegally download episodes to keep up with the Australian schedule.
Greg Barnett, Channel 5's commissioning editor said of the news: "At a time when online piracy can often mean hardcore fans' enjoyment of continuing drama is spoilt, this is great news for our millions of Neighbours fans." Neighbours producer Jason Herbison added: "We're delighted that UK fans of Neighbours will be able to catch up with Karl, Susan, Toadie and the gang at the same time as Australian viewers. Thanks to today's technology, and the collaboration of our friends at Channel 5, we're now able to get episodes sent halfway round the world in record-breaking time, giving viewers of the show immediate access to our stories as they unfold."
In additional scheduling news, there will be a slight change to broadcast times on Channel 5 for the episodes airing between Monday 7th December and Friday 18th December. These episodes will air at 1.35pm and 6.00pm, instead of the usual 1.45pm and 5.30pm slots.
| | |
| --- | --- |
| Neighbours Triumphs At The Inside Soap Awards | Oct 07 2015 |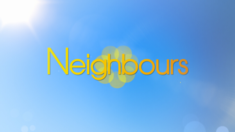 Neighbours has won two trophies at this year's Inside Soap awards, which are voted for by readers of the UK magazine, picking up the Best Daytime Soap for the second year running.
Jackie Woodburne (Susan Kennedy), meanwhile, was the recipient of the Best Daytime Star award.
| | |
| --- | --- |
| 2015 AWGIEs Nominations | Jun 29 2015 |
Neighbours has received two nominations for the 2015 AWGIE (Australian Writers' Guild) Awards. Nick King is nominated in the 'Television - Serial' category for Episode 6962 which saw Erinsborough hit by a freak tornado, whilst Emma J Steele is nominated for Episode 6943, which saw Brad and Lauren finally learn that Paige was their long-lost daughter. The AWGIE winners for 2015 will be announced on Friday 11th September.
Last year saw Stephen Vagg win the 'Television - Serial' AWGIE for Episode 6857, which saw Kate Ramsay's death and funeral.
| | |
| --- | --- |
| A Country Practice Competition CLOSED | Jun 21 2015 |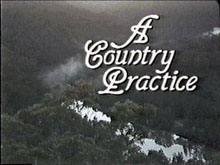 Following on from our recent interview with former Neighbours scriptwriter Judith Colquhoun, we are now giving one of our readers the chance to win the first book in her new series of novels based on Australian soap opera A Country Practice.
The competition is now closed, the winner has been chosen and notified.
| | |
| --- | --- |
| Morgana O'Reilly Is Pregnant | Jun 11 2015 |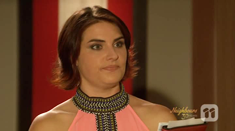 Morgana O'Reilly, who has played Ramsay Street's Naomi Canning since 2014, has announced that she and her husband, director Peter Salmon, are expecting their first child. TV Week reports that the baby is due in August, just a week after Morgana turns 30.
As with Eve Morey's (Sonya) pregnancy last year, it will not be written into Naomi's storylines, and Morgana's bump will instead be covered up with props and baggy clothing.
| | |
| --- | --- |
| Bob Hornery Dies | May 27 2015 |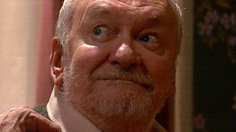 Actor Bob Hornery, best known to Neighbours fans as Karl Kennedy's adoptive father, 'Grandpa Tom', has died, aged 83.
Bob had a long career, including film, television and numerous theatre appearances, dating back 60 years. He first appeared in Neighbours back in 1996, helping to flesh out the back story of Dr Karl Kennedy, who was to learn that Tom was not his real father. Communist Tom often had a strained relationship with Karl, but was close to his granddaughter Libby, who would often go and stay with him when she had problems to deal with. During 2006 and 2007, Tom made return appearances, as his character unwittingly helped to reunite Karl and his wife Susan following their divorce, and it was discovered that he was suffering from dementia, and had to give up his farm and move into a nursing home.
You can learn more about Bob's career in our biography.
Neighbours: The Perfect Blend is currently looking for new writers, who could donate a little time each week to helping out, writing features and articles across all areas of the website. We'd be particularly interested in hearing from anyone who has a good knowledge of Neighbours characters and can help to fill in some of the gaps in our character biographies section, where profiles of several Neighbours regulars need writing and updating.
If you think that you might be able to help, or have any other suggestions for the website, please get in touch via our contact form.
| | |
| --- | --- |
| Olympia Valance Receives Logie Nomination | Mar 24 2015 |
The 2015 Logie Awards nominations have been announced, with Olympia Valance (Paige Smith) representing Neighbours, nominated in the Most Popular New Talent category.
It's been 10 years since Neighbours last won a Logie Award, when Natalie Blair won the Most Popular New Talent award for her role as Carmella Cammmeniti, and the show itself was inducted into the Hall of Fame as it celebrated 20 years on air. This year's awards will be held on Sunday 3rd May.
| | |
| --- | --- |
| Jackie Trent Dies | Mar 24 2015 |

Singer and songwriter Jackie Trent, who along with Tony Hatch wrote the Neighbours theme tune, has died, aged 74.
Trent and Hatch wrote over 400 songs together, for artists including Petula Clark, Des O'Connor, Dean Martin and Shirley Bassey. The pair were married in 1966, and in the early 1980s, they moved to Australia, where they were asked to write the theme tune for new soap opera, Neighbours. At the time, the show had reportedly been titled Ramsay Street in its planning stages, but Trent and Hatch felt that it was too similar to Coronation Street and recorded a version with the now famous Neighbours lyrics and Barry Crocker on vocals.
A musical, based on Jackie's yet-to-be-published autobiography, is due to open in May at the Stoke-on-Trent Repertory Theatre.
| | |
| --- | --- |
| 30th Anniversary CD and DVD | Mar 21 2015 |
As Neighbours celebrates its 30th anniversary, a CD and DVD are being released to mark the occasion. The CD will feature tracks used on Neighbours and others released by actors from the show, as well as the original and current versions of the theme tune.
And whilst there are no plans for the 30th anniversary episodes to be released on DVD, the documentary Neighbours: The Stars Reunite, which was broadcast this week in both Australia and the UK, will get a DVD release. The DVD, due for release in Australia at the beginning of April, will feature an extra 100 minutes of footage.
Both the CD and DVD can be ordered from sanity.com.au
| | |
| --- | --- |
| Neighbours Turns 30! | Mar 18 2015 |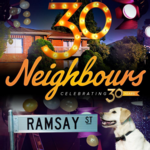 Today marks the 30th anniversary of Neighbours. It's been three decades since the Aussie soap debuted on Channel Seven. Since then, it's changed channels twice, undergone several revamps, seen hundreds of cast members come and go and gone on to become the longest-running drama in Australian television history.
We'd like to thank the cast and production team of Neighbours, past and present for their hard work over the years and in particular, Reg Watson, whose creation has entertained viewers around the world for thirty years.
Happy Birthday Neighbours!
| | |
| --- | --- |
| The UK Celebrates Neighbours UPDATED | Mar 15 2015 |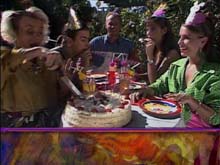 It may be Australia's longest running drama, but it's the UK that is pulling out all of the stops to celebrate Neighbours' 30th Anniversary with a host of TV and radio appearances and special features to promote and celebrate the milestone, starting bright and early on Monday morning. Full details can be found below.
Monday 16th March 2015
6am-8.30am: Good Morning Britain on ITV featuring Stefan Dennis (Paul Robinson).
8.30am: BBC Breakfast on BBC One featuring Anne Charleston (Madge Bishop) and Tim Phillipps (Daniel Robinson).
9.15am: The Wright Stuff on Channel 5 featuring Olympia Valance (Paige Smith), regular panellist Mark Little (Joe Mangel) will also appear.
5pm: 5 News on Channel 5 - Special Neighbours feature.
6.30pm: 5 News on Channel 5 featuring Stefan Dennis (Paul Robinson), Anne Charleston (Madge Bishop), Tim Phillipps (Daniel Robinson) and Olympia Valance (Paige Smith).

Tuesday 17th March 2015
8.30am: Lorraine on ITV featuring Olympia Valance (Paige Smith) and Holly [Valance] Candy (Felicity 'Flick' Scully).
10.30am: This Morning on ITV featuring Stefan Dennis (Paul Robinson), Anne Charleston (Madge Bishop), Tim Phillipps (Daniel Robinson) and Olympia Valance (Paige Smith).
1pm: Afternoon Edition on BBC Radio 5 Live featuring Anne Charleston (Madge Bishop).

Wednesday 18th March 2015
6.30am: The Breakfast Show with Nick Grimshaw on BBC Radio 1 featuring Stefan Dennis (Paul Robinson), Anne Charleston (Madge Bishop), Tim Phillipps (Daniel Robinson) and Olympia Valance (Paige Smith).
9.15am: The Wright Stuff on Channel 5 featuring Stefan Dennis (Paul Robinson), regular panellist Mark Little (Joe Mangel) will also appear.
10pm: Neighbours 30th: The Stars Reunite on Channel 5 - Special documentary featuring cast past and present.
11.30pm: Neighbours: Scott & Charlene Get Married on Channel 5 - Another chance to see the wedding of Scott (Jason Donovan) and Charlene (Kylie Minogue).
11.55pm: Neighbours: The First Episode on Channel 5 - Another chance to see the first ever episode of Neighbours


| | |
| --- | --- |
| 30th Anniversary Celebrations | Mar 03 2015 |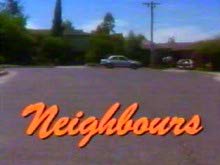 Details of the onscreen celebrations by Neighbours' UK and Australian networks have been revealed. A special documentary, entitled Neighbours 30th: The Stars Reunite featuring stars including Kylie Minogue (Charlene Mitchell/Robinson), Margot Robbie (Donna Freedman/Brown) and Delta Goodrem (Nina Tucker) will air in Australia on Monday 16th March at 7.30pm on Ten. This will then be aired in the UK on Wednesday 18th March at 10pm on Channel 5.
Following the documentary, UK viewers will also be treated to a repeat airing of Episode 523: Scott and Charlene's Wedding at 11.30pm, followed immediately by Episode 1 at 12am (Thursday 19th March).
| | |
| --- | --- |
| Neighbours Triumphs At The Inside Soap Awards | Oct 02 2014 |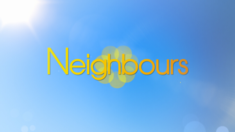 Neighbours has won its second award in three weeks, picking up the Best Daytime Soap at the Inside Soap Awards which are voted for by readers of the UK magazine.
James Mason (Chris Pappas) was at the ceremony in London yesterday evening to collect the award on behalf of the show during their current two week production break.
| | |
| --- | --- |
| Eve Morey Is Pregnant | Sept 12 2014 |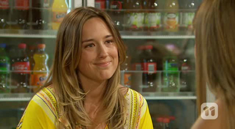 Eve Morey, who has played Ramsay Street's Sonya Rebecchi since 2009, has announced that she and her fiance are expecting their first child. Eve told TV Week magazine that the news is "ridiculously exciting" and revealed to Soap Extra that she is expecting a girl.
Eve's pregnancy will not be written into the Neighbours storylines, and will instead be covered up with Sonya wearing flowing clothes, standing behind objects and hiding her bump with a bag.
| | |
| --- | --- |
| Neighbours Triumphs At The AWGIEs | Sept 12 2014 |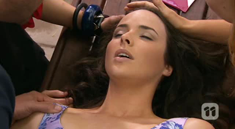 Neighbours has had a win at this year's AWGIE awards, which are held by the Australian Writers' Guild. Stephen Vagg won the Television - Serial award for episode 6857, which saw Kate's death and funeral, at the ceremony on September 5th.
Also nominated were episodes 6744, which saw Lou convinced that he was about to die as he approached his 70th birthday; episode 6820, which saw the Erinsborough residents celebrate Valentine's Day; and episode 6836, which saw Kathy Carpenter arrive and reveal that Lauren's daughter had not died at birth, as Lauren had always believed.
| | |
| --- | --- |
| Ashleigh's Bold New Role | May 23 2014 |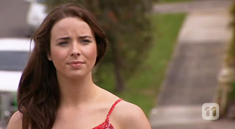 Kate Ramsay has only been dead for a matter of weeks, but Ashleigh Brewer has already lined up another big role. It was announced today that she's joining the cast of US soap The Bold And The Beautiful as Ivy Forrester, the niece of Eric Forrester, one of the series' original characters.
According to the show's executive producer Bradley P Bell "Ivy is the daughter of Eric's younger brother, John Forrester, who has been living in Sydney. A young, worldly designer, Ivy is brought in to work on the new Hope for the Future jewellery line. It won't be long before she finds herself deeply entangled in the lives and loves of our younger generation."
Ashleigh will first appear on screens as Ivy in July.
| | |
| --- | --- |
| Shooting Special Sees Rating Increase | April 24 2014 |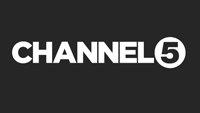 Channel Five's decision to alter their schedule, and give Kate Ramsay's shooting a special 6.30pm first chance airing, has proved fruitful in the ratings. The show pulled in its highest ratings of 2014 so far, with 1.1m viewers tuning it at 5.30pm to see Kate's shooting, and then 1.41m viewers for the 6.30pm special screening of the following episode, in which Kate died.
| | |
| --- | --- |
| Schedule Changes On Five | April 11 2014 |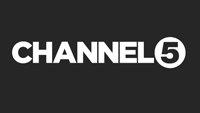 Channel Five has announced a change to the scheduling on Easter Monday (21st April). As dramatic events hit Erinsborough, the show will air slightly earlier at 12.45pm, then as normal in its 5.30pm slot, but the next episode will also be screened that evening, at 6.30pm, meaning that fans will only have to wait half an hour to learn the outcome of the dramatic cliffhanger that ends the Monday episode. For fans who are unable to watch the special 6.30pm preview screening, the episode will then air as normal on Tuesday 22nd April, in its 1.45pm and 5.30pm slots.
The updated schedule will look like this:
Monday 21st April - 12.45pm (Episode 6856)
Monday 21st April - 5.30pm (Episode 6856)
Monday 21st April - 6.30pm (Episode 6857)
Tuesday 22nd April - 1.45pm (Episode 6857)
Tuesday 22nd April - 5.30pm (Episode 6857)
| | |
| --- | --- |
| Neighbours Is 29 Years Old! | March 18 2014 |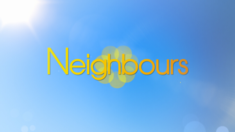 The end was predicted when Kylie hightailed it out of Erinsborough, but it's now survived hundreds of cast changes, several different theme tunes, and even a few changes in channel, and today marks 29 years since Neighbours first appeared on Australian television screens. And with some strong family units, a well-balanced cast and old faces regularly returning to the neighbourhood, the show is arguably in the strongest position it's been in for a number of years. The next year will see Neighbours celebrate 20 years of the Kennedys, as well as the 7000th episode, which is currently scheduled to air on Friday 24th October. Next February will also mark 20 years since the first appearance of Erinsborough's favourite son, Toadfish Rebecchi and, of course, this time next year we'll be here celebrating 30 years with the residents of Ramsay Street.
Happy Birthday Neighbours!
| | |
| --- | --- |
| Neighbours The Perfect Blend Is 11! | February 27 2014 |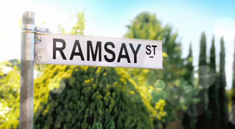 Today marks 11 years of The Perfect Blend, and as always, we'd like to thank everyone who's been visiting, emailing us with their thoughts and feedback, and has contributed to the site in any way, shape or form. We've marked the occasion with a new interview with producer Jason Herbison a few days ago, and today we've added the last couple of episode summaries for the 1985 season.
If you'd like to contribute to The Perfect Blend, or have any ideas for future additions to the site, please do get in touch - we'd love to hear from you!
| | |
| --- | --- |
| James Condon Passes Away | February 17 2014 |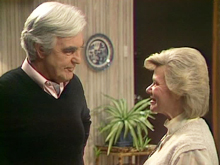 Australian actor James Condon has passed away, aged 90. James had a long career in radio and television, but is best known to Neighbours fans as the actor behind the characters Douglas Blake, in 1985 and 1986, and Reuben White, in 1995. Both characters were romantically linked to Helen Daniels, played by the late Anne Haddy, who was married to James in real life. James is reported to have died peacefully on Friday 14th February.
You can read more about James' career and his time with Neighbours in our 2003 interview.
| | |
| --- | --- |
| The New Neighbours Message Board | February 09 2014 |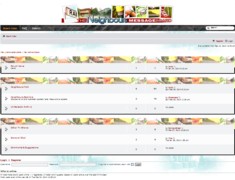 After 11 years online our sister site,
The Neighbours Message Board, has changed to a new board software. Unfortunately we were unable to move users or posts across, so if you've visited in the past please take the time to re-register or if you've never visited, then now is a good time to say hi as we settle in.
There are still a few tweaks to make, so please bear with us, but in the meantime come and join in with the discussion of episodes, spoilers and anything else you can thing of.
| | |
| --- | --- |
| Erin Minogue Experience | January 13 2014 |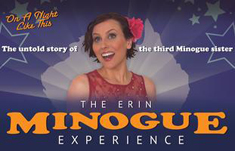 A huge hit at the Festival of Voices in Tasmania last year, On A Night Like This: The Erin Minogue Experience is about to hit London for three nights. The musical cabaret tells the tale of Erin Minogue, the fictional third Minogue sister, featuring pop hits from Kylie and Dannii as well as plenty of laughs about growing up in Australia, Jean Claude Van Damme, and Jason Donovan.
The show will take place on the 24th, 25th and 26th of January at BL-NK in Shoreditch, London. For further information on the venue and to book tickets, click here.
| | |
| --- | --- |
| Ramsay Tweet Competition | January 06 2014 |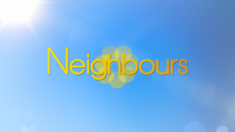 Channel Five has launched a new competition, giving UK fans the chance to win a trip to Melbourne, with seven nights in a hotel and £2000 in spending money. Fans simply have to tweet along with the ten episodes airing on Five between Monday 6th January and Friday 17th January, using the hashtag #RamsayTweet, and each day, the wittiest comment will be chosen by the judges. At the end of the two week period, a Neighbours cast member will choose a winner at random from the ten finalists.
| | |
| --- | --- |
| Alan Coleman Passes Away | December 11 2013 |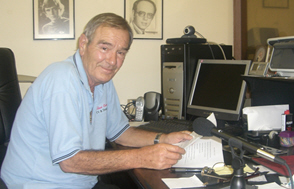 ATV Today reports that former Neighbours executive producer Alan Coleman has passed away, aged 76. Alan worked as a writer, director and producer with Neighbours, and was executive producer during the 1990s in a period that saw great change for the series, with several long-running characters departing, and an explosion that wiped out The Waterhole pub. Alan also worked on numerous other soap operas across the world during his career, including the UK's Crossroads, Germany's Unter Uns and New Zealand's Shortland Street.
You can read more about Alan and his time with Neighbours in our 2010 interview.
| | |
| --- | --- |
| Kaiya's Short Film | December 11 2013 |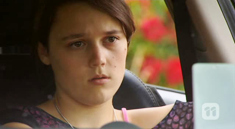 She made her final appearance in Neighbours as Sophie Ramsay earlier this year, and Kaiya Jones had reason to celebrate this week - her short film Coping, which she wrote, directed and stars in, has just been shown at Tropfest, a short film festival in Sydney. The film is a drama about three orphaned children who move in with their estranged uncle, and it won Kaiya the award for Best Female Actor at the festival. The film was executive produced by Taylor Glockner (Mason Turner), while Morgan Baker (Callum Rebecchi) worked on the film as clapper loader and Kaiya funded the whole production through crowdfunding site Pozible. You can see the whole short film here.
| | |
| --- | --- |
| All Change | December 06 2013 |
The Neighbours production team has undergone an overhaul in the final months of 2013, with current executive producer Richard Jasek and producer Alan Hardy both leaving their roles. Jason Herbison, who has worked on the show in various roles on and off since 1990, has been shadowing Alan Hardy as producer for several weeks, and will shortly take over as series producer. This new role covers all of the same day-to-day responsibilities that Richard Jasek had. Fremantle Media's Head of Drama Jo Porter will now be credited as executive producer, with Laurence Wilson becoming associate producer.
| | |
| --- | --- |
| 2013 Christmas Breaks | November 25 2013 |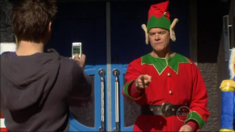 December will see Neighbours taking its usual Christmas and New Year breaks on both British and Australian television. This year, Australian viewers can see the season finale on Friday 6th December 2013, and the show will return on Monday 6th January 2014, in its usual timeslot of 6.30pm on Eleven.
UK viewers will have a little longer to enjoy the antics in Erinsborough, as the show goes on its break from Five on Friday 20th December 2013, and returns on Monday 6th January 2014, meaning that, from January, UK viewers will be only two weeks behind Australian broadcasts. There will be a small change in broadcast times on Five, however, with Neighbours' lunchtime showing moving to the earlier time of 12.55pm for the week of 16th-20th December 2013.
| | |
| --- | --- |
| Valentine Case Dropped | November 20 2013 |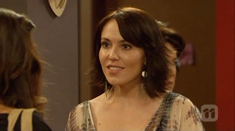 Kym Valentine has reportedly dropped her discrimination case against FremantleMedia Australia. Kym, who played Libby Kennedy between 1994 and 2004, and again between 2007 and 2011, was suing the company for alleged sex and disability discrimination arising during her time working on the show, and was looking for an apology and compensation, with suggestions that she was also asking to be reinstated in her role as Libby.
The case has now been dropped, with Kym accepting a confidential out-of-court settlement deal, though it is currently unknown whether this deal with see her reprise her role as Libby during 2014.
| | |
| --- | --- |
| 25 Years In Belgium | October 31 2013 |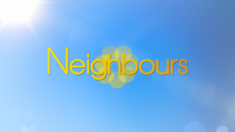 Monday saw Neighbours marking 27 years on UK screens, and today sees another international birthday for the show, as it celebrates 25 years on Belgian television. Neighbours, or Buren as its known to its Belgian fans, made its debut on Belgian television on the popular één channel on October 31st 1988. Back then, it was broadcast during primetime, as it had no Belgian soaps to rival it, but these days, it is still being shown at 5.35pm each afternoon, from Monday to Saturday, on the VRT channel. The show still gets ratings of more than 250,000 viewers for each episode, making it the most popular foreign soap on Belgian television.
| | |
| --- | --- |
| 27 Years In The UK | October 27 2013 |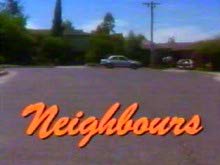 Today marks 27 years since Neighbours made its debut on UK screens. Originally intended as cheap daytime filler for BBC One's new daytime schedule, Neighbours slowly built a following in its timeslot of 12.30pm on weekdays, and before long, it was being given an early evening repeat and achieving huge ratings for the channel. Those early afternoon and early evening Neighbours screenings remained a part of BBC One's schedule for over 20 years, until, in February 2008, it moved to its current home on Five - though still with an early afternoon showing, and an early evening repeat. It may no longer achieve the lofty ratings it had in the late 1980s, but Neighbours still has an incredibly loyal UK following, who hope that it can remain a part of their daily TV viewing for another 27 years.
Take a look back at that very first Neighbours episode, with our Magic Moment.
| | |
| --- | --- |
| If You Want A Happy Doctor K | October 24 2013 |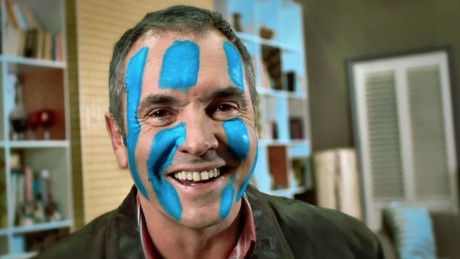 Alan Fletcher (Karl Kennedy) has teamed up with Melbourne trio, The Pacific Belles to create a new Christmas song, If You Want A Happy Christmas which he describes as "a fun, happy song that swings" that also plays on his connection to Neighbours.
Alan has kindly donated his profit share from the sale of the song to Blue September who will pass the money on to Cancer charities in the UK, NZ, Ireland, Australia and the USA. The single is released on December 2nd and is available now to pre-order on iTunes.
| | |
| --- | --- |
| Kym Valentine Suing FremantleMedia Australia | July 26 2013 |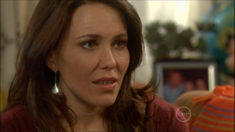 The Age reports that Kym Valentine is suing Neighbours' production company FremantleMedia Australia, legal director Steven Rosser and the show's former executive producer Susan Bower and producer Neal Kingston, claiming unlawful discrimination and demanding unpaid wages, an apology and that she be reinstated in the cast as Libby Kennedy.
Kym first appeared on screen as Libby in 1994, remaining in the role until 2004. After a three-year break, she returned in 2007, but in 2008 she suffered from pneumonia and a collapsed lung and Libby was recast for five weeks, with Michala Banas taking over the role. In late 2010, Kym took another break from the series, with reports at the time saying that she was suffering from exhaustion. Four months later, Kym returned as Libby, but remained on screen for only ten weeks, before taking another sudden break. Libby was last seen on Australian screens in May 2011.
| | |
| --- | --- |
| Ten Out Of Ten Vote | May 29 2013 |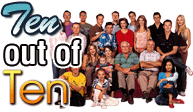 Just a quick reminder that our Ten Out Of Ten vote, marking the site's tenth anniversary, is about to close. If you haven't voted already, just choose your ten favourite regular characters from the last ten years, and fill in the form here. Voting will close at 23:59 (GMT) on Saturday 1st June.
We'll be revealing the results in August.
| | |
| --- | --- |
| New Highlights Show On Five | May 24 2013 |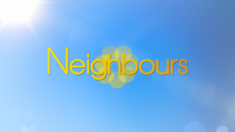 The UK's Channel Five has announced that it will be screening a new one-hour highlights show of the past week's Neighbours episodes. The show, provisionally titled Neighbours: This Week will be an edited down version of the past week's five episodes, airing on a Saturday night.
The first show will air on Saturday 1st June at 11.10pm.
| | |
| --- | --- |
| Johnny Lockwood Dies | Apr 27 2013 |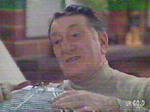 Johnny Lockwood, the Australian actor best known in the soap world for his role as Aldo Godolfus in Number 96, has passed away, aged 92. The Daily Telegraph reports that he died peacefully in his sleep on Thursday, at a care home in Coffs Harbour. Lockwood also had guest roles in A Country Practice and E Street, but was best known to Neighbours fans as Harry Henderson, grandfather to original character Daphne Lawrence. Harry made several appearances in 1985 and 1986, and was responsible for the show's famous coffee shop, Daphne's, a business which he won in a poker game and gave to his granddaughter to run.
| | |
| --- | --- |
| Primetime Neighbours Proves Popular | Apr 17 2013 |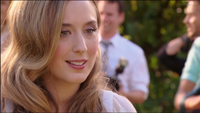 Last night's primetime broadcast of Neighbours on Channel Five has proven popular, with overnight viewing figures of 1.22 million, beating Channel Four and BBC Two in the ratings. The broadcast combined episodes 6602 and 6603, featuring Toadie and Sonya's wedding, the dramatic explosion at the wedding reception and the aftermath that saw several characters injured. Channel Five made a few changes to the two combined episodes, adding an explanation at the beginning, narrated by Alan Fletcher and giving a history of the featured stories. They also edited in some chart music in place of the usual Neighbours incidental music, and added in several black and white flashbacks and flash-forwards over some scenes, both of which divided opinion amongst fans. The episode also proved popular on social media, with Neighbours trending on Twitter and being the most talked about tv show on Twitter in the UK for April 16th.
| | |
| --- | --- |
| New Theme Tune To Be Duet | Apr 08 2013 |
Neighbours has found its perfect blend of theme tune singers, with news that the Neighbours Remixed competition has ended in a tie. Unable to split finalists Daniel Boys and Stephanie Angelini during today's live sing-off, judges Richard Jasek, Chris Pettifer and Barry Crocker have decided that the new theme will be a duet.
Judge Barry Crocker, who was also the original Neighbours theme tune vocalist, was quoted as saying "Both Daniel and Stephanie are delightful ambassadors for their respective countries, not to mention terrific singers. I think the duet is a wonderful rendition of the Neighbours theme and harks back to the original I recorded 28 years ago."
The new theme, along with new opening titles, will debut on Australian screens on Monday 15th April.
| | |
| --- | --- |
| Neighbours Remixed Results Revealed | Apr 03 2013 |
The results of the recent Neighbours Remixed competition have been announced, with Daniel Boys winning the UK vote, and Stephanie Angelini winning the Australian vote. Boys, known in the UK as a contestant on the 2007 series Any Dream Will Do and a West End performer, received 37% of the UK vote, while Angelini, a singer-songwriter, received 41% of the Australian vote.
The two winners will now fly to Melbourne, where they will each record a final version of the new theme tune, and compete in a live sing-off, which will be judged on Monday 8th April by a panel made up of Neighbours executive producer Richard Jasek, theme tune arranger Chris Pettifer and Barry Crocker, the original voice of the theme tune. The winning version will debut on air, along with a brand new opening sequence, on Monday 15th April in Australia.
| | |
| --- | --- |
| Neighbours Remixed Voting Open | Mar 22 2013 |
Today, voting has begun to choose a UK and Australian winner of the Neighbours Remixed competition. All this week, on Eleven in Australia, and on the UK's Channel Five, a different vocalist has been played singing the new Neighbours theme tune and now fans can vote for their favourite. Voting is open until 23.59pm on Friday 29th March for the Australian finalists, and until 6pm on Thursday 28th March for the UK finalists.
The UK winner and Australian winner will then fly to Melbourne in early April and record their final versions, with the final decision made by a panel including Neighbours executive producer Richard Jasek and theme tune arranger Chris Pettifer.
To listen to the five versions and vote for your favourite, Australian viewers should click here and UK viewers should click here.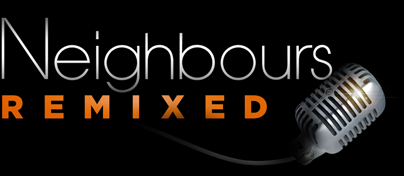 ..
| | |
| --- | --- |
| 28 Years of Neighbours | Mar 18 2013 |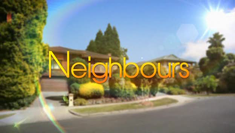 Today marks 28 years since Neighbours made its debut on Australian television and, despite changing channels twice since then, it continues to entertain its loyal fans around the world. The occasion is being marked with the final stages of the Neighbours Remixed theme tune competition, which launched last month, looking for a vocalist for a new arrangement of the show's opening. Fans in both the UK and Australia have been given the chance to submit their renditions, and this week, the five best will be played over the opening on both Eleven in Australia and the UK's Channel Five. On Friday 22nd March, at 5.35pm in the UK, and at 6.35pm in Australia, the vote will open and fans can choose their favourite from the five versions they've heard over the week. The winners from Australia and the UK will then go head to head to choose the new vocalist for the final version, which will debut on screen in April.
For full details of the Neighbours Remixed competition, UK viewers should click here, whilst Australian viewers should click here.
| | |
| --- | --- |
| New Neighbours Backyards Unveiled | Mar 08 2013 |
First announced a couple of months ago, the new, purpose-built back garden sets for 22, 26 and 32 Ramsay Street have been unveiled this week. These new sets, built on the show's backlot, cost $1 million and will allow for more outdoor filming, showcasing the Australian lifestyle. The new outdoor sets, pictured below, will first be seen by Australian viewers in May and on UK screens from June.
The show has also recently completed some new interior sets to allow for the increased cast size with the arrivals of several new characters this year, and work on refurbishing other sets, including Harold's Store, is currently underway.
..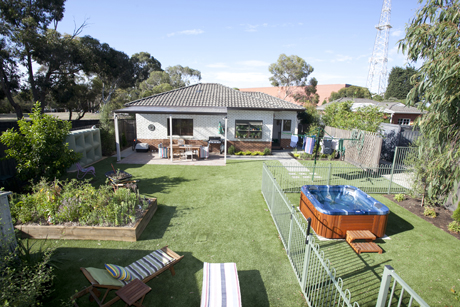 ..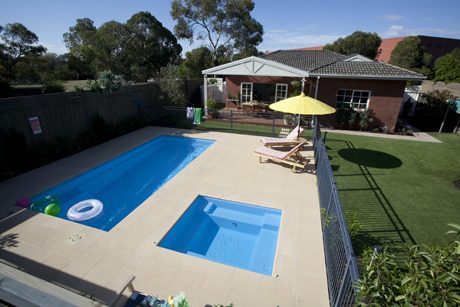 ..
| | |
| --- | --- |
| Ten Years Of The Perfect Blend | Feb 27 2013 |

Today marks the tenth birthday of Neighbours: The Perfect Blend being launched onto an unsuspecting internet. During the last decade, we've provided hundreds of interviews, character biographies and episode summaries, and all manner of exclusive spoilers and news. We've watched 2408 episodes together, seen 91 different regular characters come and go, and even witnessed Neighbours change channels in both Australia and the UK. Things may have slowed down a bit in recent years, but we're still around and we will continue to maintain the site and keep it up-to-date whenever we can.
We'd like to thank everyone who's contributed to the site, in any way, over these last ten years, not to mention everyone who's read the site and got in touch. Here's to the next ten years!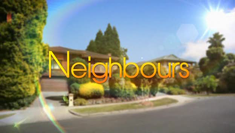 Neighbours' famous theme tune is set to get a revamp later this year, and fans are being offered the chance to provide the vocals. The theme was last changed back in 2007, when Sandra De Jong provided the voice and, six years later, viewers can now add their vocals to the song, with one lucky viewer winning the chance to hear their version used permanently.
For full details, UK viewers should click here, whilst Australian viewers should click here.
| | |
| --- | --- |
| Big Brother's New Neighbour | Jan 04 2013 |
Long time Ramsay Street resident, Ryan Moloney (Toadfish Rebecchi) has swapped the newly renovated Number 30 for the UK Celebrity Big Brother house. Ryan, who has been a regular on Neighbours since 1995, has found himself in the less than comfortable surroundings of the Big Brother House's basement.
Celebrity Big Brother airs nightly on Channel 5.
| | |
| --- | --- |
| New Neighbours DVDs In The UK | Sep 23 2012 |
After a lengthy wait, the UK is finally set to get two new Neighbours DVD boxsets. Both the sets have previously been released in Neighbours homeland of Australia and, curiously, gained their first release in Germany where Neighbours last new episodes were shown in 1993.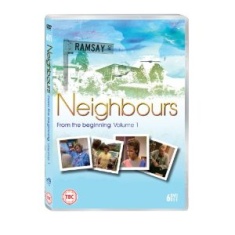 ..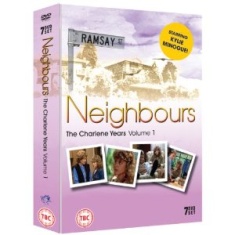 The new DVDs are titled Neighbours: From The Beginning Volume 1, which consists of 6 discs and covers the first 56 episodes, and Neighbours: The Charlene Years Volume 1, which has 7 discs of 64 episodes beginning with her debut in 234. The former is released tomorrow while the Charlene set comes out on 8th October 2012; both boxsets have been classified 12.
If you're looking to buy online, we recommend amazon.co.uk:
• Neighours: The Beginning Volume 1
• Neighbours: The Charlene Years Volume 1
| | |
| --- | --- |
| Margot Takes To The UK Skies | Nov 06 2011 |
Former Neighbours star, Margot Robbie (Donna Brown) returns to UK screens in US series Pan Am on Wednesday 16 November 2011 at 9pm on BBC Two. The second episode airs immediately afterwards at 9.45pm. The episodes will then be repeated on Thursday 17 November at 11.50pm and Friday 18 November at 12.35am.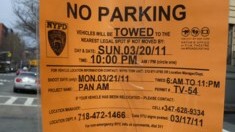 ..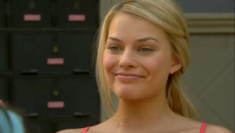 The series which also stars Christina Ricci and was created by Jack Orman (ER) was originally picked up for thirteen episodes and with US ratings for the show having improved following an initial dip after it's premiere has recently been given an order for an additional five episodes, with a full season order of an additional four expected to follow.
| | |
| --- | --- |
| 25 Years Young In The UK | Oct 27 2011 |

Today marks 25 years since Neighbours debuted in the UK. At 1:25pm on Monday 27 October 1986, the residents of Ramsay Street burst onto UK screens, originally airing on BBC One before moving to Channel 5 on 22 February 2008.
Why not take the opportunity to relive the first episode in our Magic Moments section.
| | |
| --- | --- |
| Susan Bow-er's Out UPDATED | Oct 26 2011 |

Neighbours' Executive Producer, Susan Bower, is to leave the show in December after four years to move to a new international role within production company, FremantleMedia Australia according to reports from Herald Sun and TV Tonight.
During her time with the show, Bower has overseen the introduction of popular characters such as Callum Jones, Donna Freedman and Sonya Mitchell, the departures of reality-stars turned actors such as Dan O'Connor and Dean Geyer, plus an overhaul of Neighbours' production standards.
Whilst viewer opinion of Bower's time in charge has often been divided, with many fans unhappy with the high cast turnover, direction of storylines and the diversity of the cast, the controversial move of channel from Ten to Eleven in Australia has proved successful, with Neighbours consistently rating between 300,000 and 400,000 viewers each night, being one of the highest rating shows on a digital channel.
She will be replaced by Richard Jasek, who previously produced and directed Australian show City Homicide which concluded in March 2011, as well as having directed shows such as McLeods Daughters, Blue Heelers and The Secret Life Of Us
In a further change, Alan Hardy is to join the show in the role of Producer. Hardy's career spans almost 40 years of Australiasian television, having worked as an actor plus scripting and producing shows such as The Sullivans, The Henderson Kids, Home and Away, Shortland Street and City Homicide.
No comment has yet been made in regards to current Producer, Neal Kingston.
UPDATE: Neal Kingston departed the series in September and is currently working on a project in Sydney for FremantleMedia Australia.
| | |
| --- | --- |
| Henry Visits Harold's | Oct 11 2011 |
Craig McLachlan (Henry Ramsay) returned to the Neighbours set on Monday after 19 years away. Sadly although his visit to Harold's does involve Henry, Craig was not reprising his popular role, instead filming an interview for an upcoming Australian television programme about iconic eighties moments.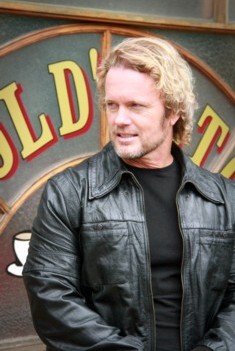 ..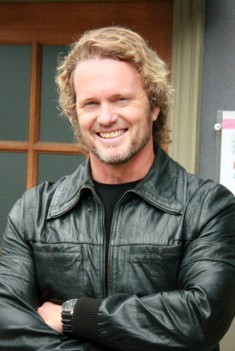 | | |
| --- | --- |
| Viva Glasvegas | Aug 28 2011 |
Scottish band, Glasvegas took time out of their recent tour of Australia to stop by to Harold's Store for a coffee. The band grew up watching Neighbours and were left starstruck as they met the show's longest-serving cast member, Tom Oliver (Lou Carpenter).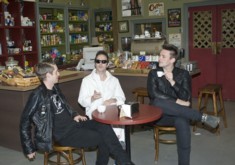 ..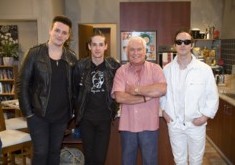 Lead singer James Allen revealed, "When I told my mum that we were going to the Neighbours set, she found that far more impressive than when I said I'd just been to the Vatican."
| | |
| --- | --- |
| Alan's Looking Blue UPDATED | Aug 25 2011 |
Karl Kennedy isn't the only one looking a little blue at the moment, his off-screen counterpart is too. Alan Fletcher who plays the troubled doctor has donned blue facepaint in support of this year's Blue September campaign to raise awareness of men's health.
Alan will be heading to the UK this weekend to help promote the virtues of regular medical checks (something Karl would highly approve of), taking part in a media and appearance tour over seven days including breakfast with London's Mayor Boris Johnson plus a visit to Everton football club.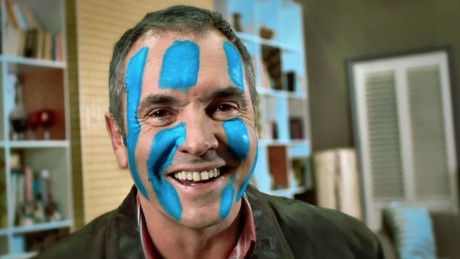 ..
"It will be hectic but worth it to get across a very important message", Alan explained. Referring to the Kennedys' current marital trouble, he added, "I'm hoping Susan will go easy on Karl when he returns."
For more information visit the Blue September website. You can watch Alan's campaign video here.
UPDATE: Alan's visit will include the following radio and television appearances:
Tuesday 30 August: BBC Radio Merseyside (95.8FM/1485AM 7.30am)
Wednesday 31 August: This Morning (ITV1 10.30am)
Thursday 01 September: Celebrity Juice (ITV2 10.00pm) to be confirmed
Friday 02 September: The Wright Stuff (Channel 5 9.15am)
| | |
| --- | --- |
| Goodbye Audrey | Aug 18 2011 |

Long-running Neighbours pooch, Audrey passed away yesterday following a long battle with cancer. Joining the show in 2001, being found by Drew Kirk in a cardboard box at the garage, Audrey was soon taken in by he and his wife, Libby Kennedy.
Following Drew's death, Audrey moved with Libby to Adelaide, however feeling homesick made her own way back to Melbourne, being found by Jamie Clark, before eventually being returned to Libby's parents, Karl and Susan after their son, Malcolm, accidentally ran her over. Audrey recovered and she has remained with them at 28 Ramsay Street ever since and since 2010 has featured in the show's opening title sequence.
Our thoughts are with Christine, her owner and trainer and all of those who worked with Audrey who, despite her illness, continued to work up until her death.
Rest in peace Audrey.
| | |
| --- | --- |
| Ian Smith In The UK UPDATED | May 14 2011 |

One time Ramsay Street regular, Ian Smith (Harold Bishop) is currently in the UK and is scheduled to make appearances on the following television shows:
Monday 16 May: Loose Women (ITV1 12.30pm)
Tuesday 17 May: The Wright Stuff (Channel 5 9.15am)

Ian will also pre-record an interview with OK!TV, however the transmission date is to be confirmed and is due to attend the British Soap Awards tomorrow night, which will air on Wednesday 18 May at 8pm on ITV1.
Interviews have been completed with magazines Soaplife, All About Soap and Inside Soap, whilst Ian has also been speaking with OK! magazine.
UPDATE: Ian's interview with OK!TV will air on Wednesday 18th May (Channel 5 6.25pm)
| | |
| --- | --- |
| Big Freeze Hits Australia | May 14 2011 |

Australian Neighbours fans were disgruntled on Tuesday evening when their viewing of episode 6157 was disrupted due to technical difficulties, with the programme freezing during the first ad break.
Although the episode was later available online and shown in full at the usual repeat time of 8.30am the following morning, Eleven made the decision to repeat the episode again at 6.00pm; directly before the screening of episode 6158.
| | |
| --- | --- |
| Wedding Dress For Sale | Jan 30 2011 |

Neighbours fans are being offered a one-time opportunity to claim a piece of the show's history. The dress worn by the then Donna Freedman (Margot Robbie) on her wedding day to Ringo Brown (Sam Clark) is being auctioned off to raise money for the Jane McGrath Foundation. Cricket fans will be familiar with Jane, she was the wife of Australian cricketer Glen McGrath who sadly passed away from breast cancer three years ago.

The dress comes complete with matching veil, earrings and shoes, plus the lucky bidder will also win a free tour of the Neighbours set.
For more details or to bid, click here.
| | |
| --- | --- |
| Further Scheduling Changes | Jan 03 2011 |

TV Tonight have reported that Neighbours will now return exclusively to Eleven on Tuesday 11 January and not on Ten as planned, with a double bill airing on Friday 14 January at 6.30pm and 7pm.
It also reveals that as well as it's usual 6.30pm airing, the show will be repeated each weekday at 8.30am.
To view our archive of past news stories click here