.
Comment > Haven't You Changed by Ryan
When Neighbours arrived on British TV screens in 1986, its difference to British soaps was immediately obvious, and in many ways very welcome. But within a few months, one of the biggest differences caused a far greater shock Ė when Scott Robinson came home with a new face.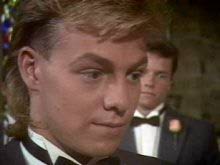 Recasting was by no means unheard of in Britain. Soap fans happily tuned into Dynasty and accepted the likes of Fallon and Steven Carrington suddenly changing appearance. Even in British soaps, recasting happened; witness Coronation Street, in which Ken Barlow fathered four children, but provided work for at least twelve actors in the process! However, this was largely restricted to children Ė adult recasts were virtually unheard of. There was also something acceptable about changing faces in the wacky world of US soaps; in a universe where the dead reappear in the shower, anything seemed possible. Neighbours seemed to offer more of the realism expected from British soaps. Now suddenly viewers were thrown into confusion.
While the off-screen problems that led to Darius Perkins leaving the role of Scott Robinson are well-documented, itís important to remember that the network switch and the ensuing changes had all happened long before Neighbours even hit British screens. While Jason Donovanís stereotypical sun-bleached Aussie looks may have been a hit with young female viewers, other fans were less than happy at Scottís sudden metamorphosis from the skinny, dark-haired and pale Perkins into a blond, tanned Ďní toned potential male model. Perkins also seemed perfectly cast as the brother of the similar looking Stefan Dennis, Vikki Blanche and Kylie Flinker; the new Scott must surely have been adopted.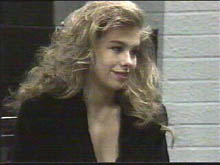 Switching Scotts could have been make or break for Neighbours in the UK. As it turned out, it was most definitely make, thanks to Donovanís superb on-screen chemistry with Kylie Minogue. In the wake of the success of the Scott and Charlene romance and the off-screen pop careers of both artists, Neighbours became huge and Darius Perkins was largely forgotten. But while the decision to recast may have saved the show, its impact on the perception of soap viewers was just as major. Suddenly, it was not only acceptable to change an adult characterís face, but they no longer needed to even resemble the original actor.
Based on the success of Scott mark two, Neighbours would continue to use recasting in the years to come. The number of Lucy Robinsons in the show would become a running joke, with the most recent incarnation, Melissa Bell, following in the Donovan tradition of dramatic appearance change. However, recasting was not always as simple as a change of face. On more than one occasion new actor would seem to equal new character. A key example of this is Peta Brady replacing Amelia Frid in the role of Cody Willis. The Cody that returned from two years in America had changed more than just her face and hair colour. The cheeky kid who didnít give two pins for school had become mature, responsible and a spiritual, forward-thinking young woman. A great character, but Cody Willis in name only. Given that Amelia Frid has confirmed on this very website that she was not even asked to reprise the role of Cody, it seems Neighbours simply wanted a new character, and an absent Willis daughter was easier to write in than an unconnected newcomer to Ramsay Street.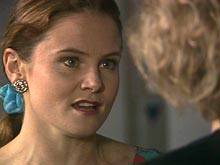 Perhaps lessons were learnt from the transformation of Cody, as there have been few major recastings in the show since. Ironically, one of the last ones was also one of the most successful. Julie Mullins was not only a reasonable physical match for Vikki Blanche, from whom she took over the role of Julie Martin, but also embraced rather than ignored the characterís original traits. Despite this success, adult recastings are now largely absent. Although this can partly be attributed to a lack of long-term characters in the show in the late nineties and early 21st century (less need to Ďbring backí characters), it has at times looked like an obvious course of action, yet hasnít happened. Therefore Joe Scully inexplicably gave up on his 20-year marriage and moved to the country following Shane Connorís sacking, and Lou Carpenter hasnít seen his children in ten years.
Whether the reappearance of Paul Robinson in the show will lead to a new wave of refaced Robinsons remains to be seen. My guess is not; Ric Pellizzeriís success at enticing back the original Joe Mangel and the most recent Lucy Robinson for recent stints, and the rumoured return of Fiona Corke as Gail, suggests changing faces are off the menu. However, it is testament to the impact of Neighbours on British TV that recasting is no longer a dirty word in British soaps. Would Eastenders have got a new Mark Fowler back in 1990 had the BBC not seen viewers embrace a new Scott Robinson? Would Coronation Street and Emmerdale have given dorky teens Nick Tilsley and Robert Sugden older, better-looking incarnations without the success of Jason Donovan as a benchmark? Soap fans who treat Neighbours as the poor relation of its British counterparts should mull that one over.