.



Comment > Eras of Erinsborough: Part Four by Aaron

Of Neighbours' twenty years on our screens, the period from 2000 to present has been arguably the most varied in quality. Some episodes were more than worthy of a fan's videotape collection, while there was the occasional entire storyline that we'd rather just forget. We've seen some major milestones, both in the Neighbours universe and behind the scenes. One of the programme's biggest embarrassments was the introduction of characters in this period that, for one reason or another, just didn't work out, and there were certainly some dull storylines that were almost a chore to watch. Having said that, though, the show has recovered from its mistakes and returned to its compulsive-viewing best.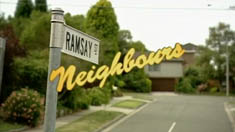 When the world welcomed the new millennium and the fire at number 26 Ramsay Street fizzled out, Neighbours entered what many fans thought was a weak phase in its history. The Scully family had been with us for a few weeks and we were later forced to endure the seemingly endless Flick and Joel romance. Fans of the last super-teen-couple Billy and Anne were satisfied with their reunion in Queensland but it meant the end for the well-loved gang of teenagers that had been with us since 1997. The most exciting episode of the year came when Libby and Steph were involved in a motorbike accident, with Libby's life hanging in the balance. But what else happened? Unfortunately, not much. With a bundle of new characters and storylines ranging from the dull to the bizarre, some fans found it difficult to keep watching.
Early 2001 saw Libby and Drew finally getting married and an entire episode was devoted to the sweetest wedding in the show's recent history. Soon after some big changes came for the show, notably the loss of Madge and the introduction of the ill-fated Hancock family. Madge's death episode was suitably sad but that's all it was - if it had included some more poignant historical references and not been broken up with other goings on in the street, the death of such a long-running character would have been an episode that stuck in the memory of fans forever. The Hancocks were introduced midway through the year and the family spent 12 months doing not much, and ultimately the decision was taken to axe them. Whatever we thought of the new family, it was a shame more effort wasn't put into integrating them with the rest of Ramsay Street and making them widely loved as the writers managed to do with the Hoyland family only a few months later. But overall 2001 wasn't a particularly poor year for the show, and it was peppered with some nice dramatic moments including Woody's "death" and subsequent reappearance, Tess's near marriage to Darcy and, in the finale, Libby's life-and-death birth to her baby boy.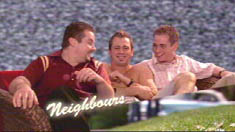 It's likely that 2002 will always be remembered as the year of amnesia. Never has as storyline divided fans as much as this, which was probably the reaction the writers were aiming for. Love or hate the idea of Susan succumbing to retrograde amnesia, the storyline was flawed because of its obvious ending - anyone could see that Susan would regain her memory, or there simply wouldn't be any point to her character existing. Meanwhile the rest of the year was admittedly fairly dull, illustrated by the milestone of the 4000th episode being "celebrated" by a random church (not) burning down. A highlight would probably be Steph in her wedding dress fighting with Flick in the street over Flick's affair with Marc Lambert. Unfortunately, though, there were more yawns to be had when Steph didn't even give either Marc or Flick the forceful slap they deserved. Rosie and the Hoylands arrived, but in another character stuff-up, Rosie left the following year. Drew fell off a horse and his death and funeral were over and done with by the next episode. All in all, it was a year that lacked any structure and more importantly lacked the kind of storylines that keep fans watching and encourage new viewers to start.
But things started to look up from the very first episode of the 2003 season. Brand new, fresh, delightfully colourful opening titles signalled a new era for fans of the show. We were once again on the edge of our seats when Darcy returned to his evil ways, robbing his own family to pay off gambling debts and knocking over a heavily-pregnant Lyn in the process. Toadie and Dee were married but Dee was killed only hours later when their car plunged into the ocean. Though the stunt was almost laughably bad, it was fantastic to know that money was finally being spent on big events like this; former characters were brought back for it, the wedding was suitably lavish and effort had obviously been put in to the stunt and the subsequent search and rescue mission. Meanwhile, a sad, heartfelt and very mature story of Lyn discovering Valda was her real mother provided a suitable balance from the suspense of the rest of the year. Nobody could forget Izzy's arrival, which almost immediately signalled the beginning of Karl and Susan's marital problems, and in a stark contrast to Karl and Susan's previous separation, we haven't been able to guess what's going to happen next in this long-running storyline. Harold's granddaughter Sky returned followed by the arrival of his son David and family, and all of them were instantly engaging because of their distinct personalities; and it was marvellous to finally see more of Harold's family. At the end of the year we were treated to Christmas on Ramsay Street, which is always amusing to watch, as well as Lou and Trixie Tucker's wedding. The celebrations were soured, however, when our beloved Harold suffered a stroke.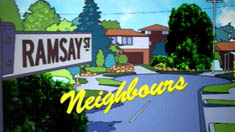 Harold survived his stroke but began 2004 with a completely different personality - he was womanising drinker who ate meat. Long-term viewers were relieved when he returned to the old Harold before too long. Susan and Karl's marriage slowly crumbled and Susan's many confrontations with Izzy sent shivers down our spines. Susan eventually got on with her life while Karl and Izzy's bizarre relationship took many twists and turns, including Izzy's lies about her pregnancy and Darcy's involvement, and Izzy subsequently losing the baby. This storyline can't really be faulted for the superb acting and writing involved in its unfolding. Meanwhile, Max and Steph finally married and we said hello to Stingray, probably the most outrageous and interesting character that's been introduced to the show for years. The best thing about the year was that it was so unpredictable, with secrets, lies and many storyline twists affecting everyone on the street. To finish off a fantastic year, an unidentified arsonist set fire to Lassiter's complex, burning the pivotal community meeting places - Lou's Place, the Coffee Shop and Karl's medical practice - to the ground. And just as we thought the final episode of 2004 couldn't get any more intriguing, Paul Robinson's face appeared in the shadows, looking suspiciously like he was set to cause some trouble in the New Year…
As we celebrate Neighbours' 20th anniversary, we can look back and see that the show has certainly made its mistakes in the past five years and indeed throughout its entire history, yet it always eventually comes back on top form for both drama and comedy. And anyone who's read spoilers for 2005 will know that it looks like it'll be a year to rejoice over the newest storylines in Ramsay Street.