.
Comment > Golden Couples: Maggie and Evan by Steve

They were only in Erinsborough for a year, but Maggie and Evan Hancock had quite an impact on many fans. With two very strong personalities in the marriage, an ex-wife, step-kids and an affair to deal with, the couple found that their vows were sorely tested in Ramsay Street. Here's a look back at one of Neighbours' more unpredictable partnerships…

Before arriving in Erinsborough, where Evan had scored a job as science teacher at the high school, it seemed that the Hancock parents had already had to endure quite a lot, and were possibly hoping for a quieter life in the suburbs. Maggie was Evan's second wife, and slightly younger than him. His ex-wife, Genevieve, would generally keep her distance, but when she wanted to make her presence felt, she could easily find excuses to visit. The fact that Evan and Genevieve had two children, Matthew and Chris, meant that the bond was never completely broken, and Genevieve would often make sly digs at Maggie. Fortunately, Maggie became used to this, and knew that Genevieve was no threat to their marriage. Evan and Maggie had produced their own children, anyway, and with Leo and Francesca, the family unit was finally complete. Tragically, it wasn't to last, as Francesca drowned in the family pool one day and Leo spent a long time blaming himself for the accident, as he had left the gate open. The arrival of Emily a few years later went a long way to repair some of the damage in the family, and their move to Erinsborough allowed them all something of a fresh start.

Maggie was somebody who was never completely satisfied with being "just" a housewife. She had met Evan whilst working as a legal secretary, and even after the births of their children, she had wanted a career for herself. Once Leo and Emily were a little older, Maggie had decided to go to university and train as a lawyer, putting the family under a great strain, both financially and emotionally. It was testament to the strong relationship between Evan and Maggie that they managed to cope with this situation for so long, but once in Erinsborough, and with Maggie in her fourth year, the pressure was really beginning to show.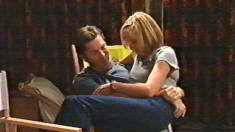 Evan's career was also important to him, as it gave him the opportunity to talk to the teenagers about issues that were very important to him, such as the environment. Evan's beliefs formed a huge part of his character, and he refused to be swayed, even managing to win the support of neighbour Michelle Scully, who had previously only been interested in boy bands. Maggie also had certain values, indeed her career as a lawyer was intended as her way of making sure that everybody was given their right to a fair trial and to justice. But Evan's attitudes often caused problems, particularly with his neighbour Susan Kennedy. As his boss at the school, she was forced to separate her role as friend from her role as his senior. The two were regularly at loggerheads, as Evan campaigned against bullying at Erinsborough High in the local press, or dragged his class off for an unscheduled trip to the local creek.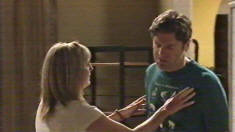 Maggie and Evan's relationships with their neighbours were often volatile. Evan, particularly, had trouble bonding with the men of the street, and found himself facing problems when he campaigned to be a local councillor, against neighbour Joe Scully. Maggie proved herself to be the calmer of the two as she managed to forge great friendships with Lyn Scully and Susan, and the three of them even formed a book club.
Serious problems were never far away for Maggie and Evan. On the day of their arrival in Ramsay Street, Leo went missing, having decided to make his own way to the new house, and for a while, the Hancock parents were frantic. Leo eventually turned up, but a few months later, the entire experience was repeated with Emily, albeit on a far larger scale. Emily managed to get onto a bus and then find herself lost in the bush. Luckily the driver spotted her as she ran off and managed to narrow down the search area, where Leo eventually found her. These two incidents led to a visit from social services, who were concerned that two children in one family should disappear like that in such quick succession. Fortunately, the investigations only showed what a happy and supportive family the Hancocks were. Matt Hancock also managed to cause his parents several headaches, especially when he got involved in an illegal drag race, which left him and Harold in hospital, and the driver of the other car, Glen Bushby, in a coma.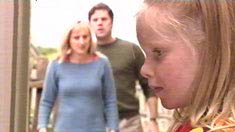 Although Matt's mistake and resulting court case led to the family having to sell up and leave, the biggest test to Evan and Maggie's marriage came in the form of Toadie Rebecchi. With both of them training as lawyers, Maggie and Toadie had spent a lot of time together, and he had developed a crush on her that simply refused to go away. Once Maggie realised what was going on, she too began to develop feelings for her friend, but the couple's first kiss was interrupted with news of Matt's car accident. As Toadie began to realise that he wasn't going to win Maggie, he took off, leaving a letter for her. Unfortunately, the letter managed to get in with the other Hancock mail and Emily read it out to the family. Following these revelations, Evan walked out and it seemed that the Hancock marriage was headed for divorce. However, realising that the children needed them, and that Maggie genuinely wanted to make a fresh start, Evan agreed to give things another try. Having sold the house to Mal Kennedy, the family packed up and went to live with Maggie's parents in Albury.
Maggie and Evan were a strong Neighbours couple, who, despite the critics, managed to pack a lot into a short year in Ramsay Street. Their marriage survived plenty of up and downs, and their love for each other was never called into question. The Hancocks were never a typical soap family, with their day-to-day problems often taking precedent over the more life-changing dramas, but whenever it was called for, they would pull together and show a united front.