.
Comment > Death In Holy Orders by Jamie

Last Bank Holiday Weekend finally saw the much-anticipated screening of Death in Holy Orders, a P.D. James adaptation, on the BBC.

The two-parter was looked forward to not only for its literary appeal and length of wait from completion to broadcast, but also because it starred ex-Neighbours star Jesse Spencer (Billy Kennedy).

Jesse played Raphael Arbuthnot, an alleged orphan abandoned on the steps of the small theological college of St. Anselm's. As murders and suspicious deaths occur, an investigation quickly mounts into the cause of these deaths and, more importantly, a search for a motive. It seems everybody at St. Anselm's has a secret, everybody's past is intertwined and not everything is as it seems.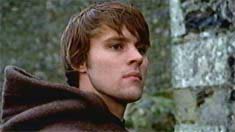 ..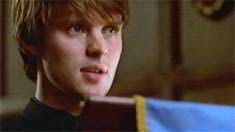 Raphael's role in the drama is integral, but as his own personal bombshell was the last to be dropped in three hours of red herrings, Spencer's onscreen time was relatively small until the end. Raphael, it seems, is not the literal bastard everyone believes, but rather the legitimate heir to a small fortune. His father works at the college, and committed the murders to protect his son's future interests amid closures, property seizures and scandal. This made for interesting viewing, but even at the end Spencer's time onscreen was frustratingly brief considering that the murders essentially revolved around young Raphael.Certainly the drama was gritty; stories of incest, paedophilia and murder are a far cry from the barbecues of Ramsay Street. In an interview with the BBC (who produced the drama as well as screening it) he admitted, "he is a fantastic character. There is just so much for me to play with. Raphael surrounds himself with so many people and keeps himself really busy within the world of St Anselm's. But essentially, he feels ostracised by his peers and religious teachers. His loneliness drives him to use and abuse people to suit his own ends." Spencer held is own amidst such grown-up themes; one scene particularly stood out where he is driven mad with jealousy at the investigating officer's relationship with a woman at the college. His accent was also almost perfect (if a little plumy at times) for the role of a young Englishman educated solely by priests.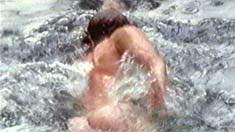 ..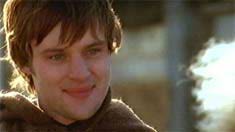 Spencer's position as hot property on Neighbours more than five years ago no doubt influenced the marketing of the drama in the UK. Whilst broadsheets made mention of the drama in their schedules, the popular press went crazy for Spencer's role which included an infamous skinny-dip in the North Sea. It is almost certain that this hype was intended to drum up an audience of twenty-somethings who remembered Spencer fondly from his Neighbours days. Ultimately, however, this hype was like any of the subplots that littered the drama itself: a red herring. Spencer's role was pivotal but small and the swimming scene was a contrivance in itself purely to create some media hype around an only average whodunnit. This was at best a ninety-minute Sunday teatime drama with efforts, not unlike the Iraq dossier, to "sex up" an unappealing original script. Nothing wrong with that, granted, but the package was sold as ground-breaking and adrenaline-filled. It was neither.