.
Comment > Love Thy Neighbour: Dee Bliss by Steve
Births, marriages and deaths are generally the staple ingredients of a soap opera, but for one character to experience two out of three in one episode is fairly rare. This week saw the sad death of Dee Bliss on her wedding day. Here, we look back at Dee's time on Ramsay Street, her ups and downs and some of her finest moments...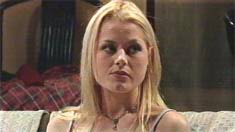 Dee, or Dione as she was known back then, arrived in Ramsay Street when she started dating Joel Samuels. At first, she seemed like a nice enough character, witty and amusing, but nothing to make her stand apart from many of the other attractive blondes who have walked down Ramsay Street over the years. However, soon after breaking up with Joel, she became Tess' new flatmate at number 32 and we began to see many new sides to Dee. Completely untidy and slightly zany, Dee quickly got on Tess' nerves, leading to several arguments between the pair. It was also then that we learned of Dee's artistic side. Several friends and neighbours received paintings from Dee, which they proceeded to hang behind the wardrobe, only putting on display when Dee came over for dinner.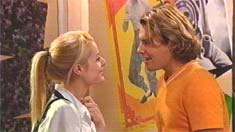 Dee had three serious relationships during her time in the show. The first, with Joel Samuels, was probably the least likely of the three. Joel was very immature and provided little more for Dee than a distraction while she looked for someone who wouldn't cheat on her. She thought she'd found that someone when she started dating debonnaire Dr. Darcy Tyler. While he was older than Joel, he still had similar scruples, cheating on Dee at the first opportunity with her best mate, Tess. All through this, Dee had been crying on the shoulder of her housemate, Toadie. While many of the old romantics out there believed these two were meant for each other, most people still had their reservations about the coupling. As scriptwriter Helen MacWhirter put it - "as Toadie himself has said, she's this great looking chick and he's just - Toadie." However, as time went on, they began to realise that they might have more than just a close friendship and as it turns out, they were right. Despite a major hiccup or three, they managed to make it down the aisle in Dee's final episode.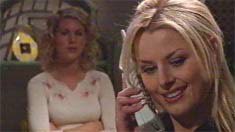 One of the more significant, and most moving, storylines during Dee's time on the show came when she discovered she was pregnant to Darcy. After agonising for many weeks over what to do with the child of a man she hated, she slowly came round to the idea that a baby wouldn't be so bad. However, fate stepped in and took the decision away from her when she came home one day and slipped on the soap suds in the driveway, where Toadie had been washing the car. After a nasty fall, Dee was taken to hospital and informed that she had miscarried the baby. This storyline not only showed the considerable acting skills of Madeleine West to their full potential, but also cemented the strong friendship between Toadie and Dee, who had been a great support to her throughout the ordeal.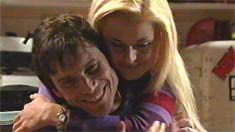 As well as the drama, Madeleine West proved that she was a great comic actress, adding some hilarious touches to her lines and facial expressions. She certainly seemed to come into her own at parties, particularly when dressed as a gangster for Libby's hen night and when confronted with a stripper at Susan's. Moving in with the boys at number 30 also brought out a new facet to Dee's personality when she suddenly became obsessive about cleanliness. It was even once mentioned that she had a different pair of rubber gloves for cleaning every room in the house.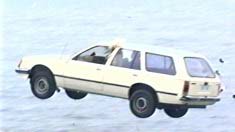 The build-up to Dee's exit from the show came about months in advance as Darcy plotted to split her and Toadie up. After a revelation from Dee's past - that she'd been married briefly at 17 - she and Toadie found that they couldn't reconcile their differences. As time went on, she became more attracted to Darcy, despite all the history between them and they begin to rekindle the flame. However, as the truth came out about Darcy, Dee and Toadie found themselves back together again and he proposed. The weeks before the big day were scattered with more references to a 'happy future' than usual, so it didn't take a genius to figure out that something was about to go horribly wrong. Dee's disappearance after a watery car crash at the end of the wedding day was shocking, to say the least, but it does mean that Madeleine West could resume the role if she ever felt the need. Which would probably be a good thing for everyone concerned.