.
Comment > Love Thy Neighbour: Jack Scully by Steve
After strolling back into Ramsay Street in 2002 (following a previous incarnation as an Italian the year before), it was clear that Jack Scully's main aim in life was to work his way through the women of Erinsborough. As he leaves Australia to be with one of his several "true loves", Nina Tucker, we remember the young man who stole hearts, wrecked his father's business and crashed the car, but still got a happy ending...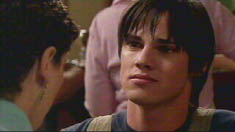 Jack returned to Erinsborough after a stint in New Zealand with his girlfriend, Lori Lee. This explained away actor Jay Bunyan's Kiwi accent as well as why Jack was no longer playing football in England. Lori followed him to Australia a week later, but it was clear that their relationship meant more to her than it did to him. And so began the cycle of Jack being with one girl, then cheating on her, claiming that the new girl was the real thing, then proceeding to cheat on her a few weeks later. Jack never really pretended to be the perfect boyfriend, but there was generally a brief period of happiness for him before another girl caught his eye. The first time this happened, with Nina Tucker, it was quite a while before Lori found out and she was in a wheelchair at the time, making matters worse. Nina also happened to be going out with Jack's best mate, Taj Coppin, so everyone's lives were ruined. Lori never really stopped loving Jack but, some weeks later, she returned home to New Zealand, leaving things clear for Jack and Nina. Jack's true colours soon began to show, as he pressurised Nina into sleeping with him, then looked elsewhere when she didn't. Edwina Valdez had no qualms about stealing Jack away from Nina, until she met Taj and realised the error of her ways. In the middle of yet another complicated love quadrangle, Nina soon got to hear about Jack cheating on her. He was left on his own once again, but not for long…
Jack's next conquest was older woman, Izzy Hoyland. This proved to be Jack's undoing, as she was even more ruthless than he was. Their secret affair lasted for several weeks, and she left him feeling like a fool, as well as tasting his own medicine, when she told him she'd just been using him. For a while, Jack was without a woman and he seemed to settle down. Then he met the mysterious Mac and things really began to go wrong for him.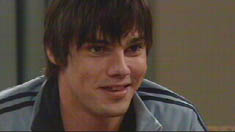 What Jack didn't know was that Mac was actually a cop, and a corrupt one at that. She was also partnered with Jack's mate, Stuart Parker. With his father out of the picture, Jack was running the family building firm and beginning to feel the pressure. His relationship with Mac mostly involved going out clubbing and drinking to take their minds off real life. This soon moved on to taking drugs and Jack found that his life was spiralling out of control. With the money problems also piling up, Mac offered to help Jack by arranging a break-in at his site, then selling the stuff on. He had little option but to become involved and, as the investigations began, Jack found out that his mystery woman was a police officer. He tried to turn things around, but one night, Mac convinced him to go out clubbing with her and he crashed the car, rushing to work the next morning. He finally woke up to himself as he languished in hospital and realised that he'd wrecked the car and the business, and nearly killed himself, all for nothing.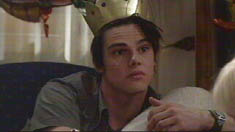 Jack's final few months in Erinsborough have seen a change in his fortunes. Nina returned to town and made it clear that she wanted Jack back, whilst he also started attending narcotics anonymous meetings. Nina's brief return to the street gave Jack something to strive for, as she left for Los Angeles, but told Jack that she'd be waiting when he was ready to commit to her. His final weeks in Erinsborough were spent involved in everyone else's lives, as he suddenly became an expert on life and love, before his dying grandfather, Charlie, warned him to grab his chance with Nina before it was too late. Jack left Erinsborough for a reunion with Nina – hopefully the woman he was destined to be with.
Jay Bunyan was certainly popular with many fans and he always made it clear that he only intended to spend two years in Erinsborough, as a stepping stone to bigger and better things. Jack was an interesting character, who remained consistent until the problems with drugs and the car crash gave him a plausible reason to change. This also left Jack with little to do as his final weeks drew to a close, but he'll probably be remembered more as the womanising bad boy he was, rather than the reformed character he became.