.
Comment > Love Thy Neighbour: Karl Kennedy by Callum
On 20th September 1994 as we said goodbye to a character introduced in Neighbours' very first episode, we said hello to a character who over the subsequent twenty years would become a good friend and much loved Neighbour, Doctor Karl Kennedy...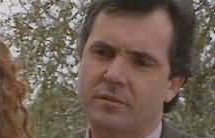 When Cody Willis spotted a man staring through the window of her recently vacated family home, she made her way over to Number 28 to see if he was interested in buying the house. With the stand-offish gentleman left feeling inconvenienced that the keyholder, Philip Martin, was not to be disturbed due to the death of his wife, Julie, it seemed that the gentleman, Dr. Kennedy may have walked away from the property for the last time, but of course this being Erinsborough, we knew deep down that would never be the case.

Karl was subsequently seen with his son, Billy, bidding successfully at the auction for the house, before returning with his wife Susan and eldest children, Malcolm and Libby.

It was soon established that Karl was a strict father with family meetings being called regularly to keep order in the household, although with Karl usually having the last word, they did anything but.

Going into Practice at Lassiter's with Dr. Tamsin Caldo, Dr Kennedy quickly established himself in the community and soon became a friend to his new neighbours, despite often annoying them with his arrogance.

Many of Karl's early storylines were related to his career, developing a close friendship with medical student, Cody, by helping her join the University cricket team as 'Willis Kennedy' after being banned from playing due to her gender, also administering a dying Cheryl Stark with painkillers she was allergic to, quitting medicine as a result.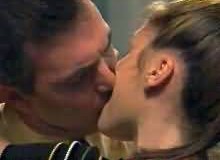 Karl returned to medicine after being forced to perform an emergency tracheotomy on his son, Mal, following an injury whilst working on the pub refurbishment and it was the following year that really cemented the Kennedys place on Ramsay Street as Karl kissed (and as we learnt in 2013, slept with) his receptionist, Sarah Beaumont, shocking fans as the Kennedys marriage broke down after Billy found out and was forced to tell his heartbroken mother, who issued Karl with a slap he can probably still feel today. Of course they reunited, with it becoming clear to viewers that Karl and Susan were soulmates more than husband and wife.
When Karl told Susan that he just didn't love her anymore some years later, leading to a further separation and this time, a divorce, the viewers all knew that it wouldn't be a case of if the Kennedys would reunite, but when, despite obstacles such as Izzy Hoyland and Alex Kinski, plus little did we know that these obstacles would still be providing the Kennedys with stories 10 years on, with Karl and Izzy's daughter, Holly making appearances and Alex's nephew, Nate coming to stay.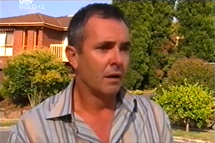 The Kennedys' divorce really showcased the range of Alan Fletcher's acting skills as in any given week we could see Karl going from a heartbreaking scene to a truly laugh out loud comedic scene and into high drama. To see Karl's heart breaking through the look in his eyes as Susan announced to Ramsay Street that she hated him or to see him declare his love for Susan as he lay dying on a roadside, before hallucinating about his (and the viewers) perfect dinner party with Mal, Libby and Billy all due to arrive shortly whilst Susan prepared a lamb dinner in front of poor old Casserole the sheep can only be described as some of Neighbours' most magical moments.
But for all the drama, we wouldn't be without the comedy, the fights over a game of scrabble, the skinny-dipping in every conceivable place or the mysterious blue box or the endless jokes about Karl's frugality, when the Kennedy ad-libby over-lappy is in full swing there is nothing that can compare, adding to the belief that Karl and Susan have known each other for almost 40 years and long may it continue.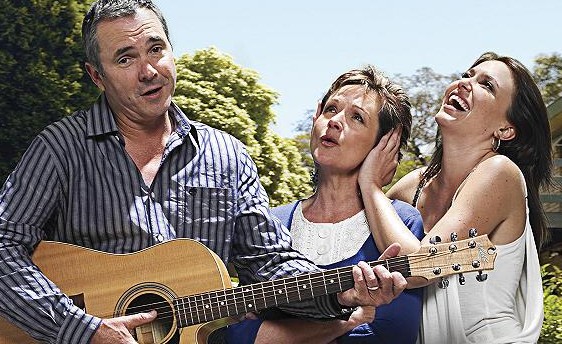 One of the benefits of the Kennedys' longevity is that many of these comedic threads are recurring, the most often of which is Karl's music. From standing in for Johnny Silver at Little Tommy Tuckers to the numerous line-ups of The Right Prescription as well as KenNEDy and Oodles 'O' Noodles, Karl has tortured both the Erinsborough residents and us with lyrical masterpieces such as The River of the Soul, Free as a River and That Gooey, Chewey, Sticky Stuff. We can't get enough of it though and perhaps one day we will find out why Karl has a particular fascination with bodies of water.

Of course, Karl is best known for being a Doctor and despite quitting numerous times to live off the land and even becoming a rep for a drug company, it's clear that medicine is his second soulmate.

Erinsborough's most respected physician, Karl has been at the heart of many of Neighbours' most emotional moments as the Doctor who pronounced the deaths of Helen Daniels and Madge Bishop, saved the life of Joel Samuels after he was pinned by a car in rising water and all whilst being on call to every department at Erinsborough Hospital from Emergency to Maternity. As a specialist is called away for another patient, it's Karl who is left to deliver the diagnosis, be it Steph's breast cancer, Susan's Multiple Sclerosis or Kate's infertility, no other doctor can match his knowledge of every medical specialty. It's no wonder that Susan can't get enough of his healing hands and bedside manner.

So as we celebrate 20 years of Dr. Karl, we can only hope that he will continue to make us laugh, make us cry, infuriate us and take care of the medical needs of the Erinsborough residents for many more years to come.