.
Comment > Love Thy Neighbour: Lori Lee by Kate
Now an ultimately likeable character, it's hard to believe that when she first arrived in Erinsborough in search of boyfriend Jack Scully, New Zealander Lori Lee managed to offend just about everyone she met. Her unforgiving nature coupled with an uncommonly sharp tongue did little to endear her to the Scully family – especially Lyn, Jack's mother. But over time, Lori mellowed and showed a softer, more vulnerable side to her personality; a side that's really come to light since the birth of her daughter Maddy. And the Lori that left to start a new life in Lorne this week is mature, thoughtful and practical – qualities no doubt developed during her eventful time on Ramsay Street.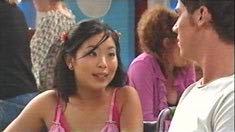 Having moved to London at a young age, Lori was a confident young woman with the world at her feet – and a trip to Erinsborough clearly hadn't featured in her plans. Her aim was to collect Jack and move on; but it seemed he had other ideas. So when he told Lori he was intent on staying, she realised that the only way to be near him was to do the same. And although Lyn did her best to ensure she didn't get too comfortable, an oblivious Lori moved into no. 26 and made herself at home. As neither Jack nor Lori had finished school, they decided to enrol at Erinsborough High and complete their education. But being a natural at causing conflict, Lori very quickly came up against headteacher Candace Barkham when she refused to wear a dress, instead turning up in trousers. Lori sought revenge by enlisting Taj Coppin to take a picture of Ms Barkham delicately removing a wedgie, and proceeded to pin copies all over the school.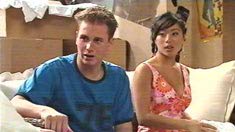 Lori's relationship with Lyn also didn't run particularly smoothly, and the two came to blows as they collaborated on a wedding dress design for Susan. But following a discussion that saw Lyn call Lori a "know-it-all" and deem her thoughtless, and Lori tell Lyn she needed more independence, the ill feeling between them appeared to disappear. If only all differences were as easily resolved as that one…
It was Lori's love life that provided her major dramas. Her involvement with Jack was always fraught with tension. Although no one could doubt her commitment to him, it always seemed that he didn't quite have the same strength of feeling towards her. When Lori suggested the two of them get a place together, Jack quickly dismissed the idea, telling her to go alone if that was what she wanted. As Connor and Lyn openly expressed their concerns over the state of the relationship, Lori continued to believe that everything was fine between them, even writing love scenes for Jack to act out with Nina Tucker, unaware that the pair were falling for each other. But when she saw the play on stage, she couldn't help but feel jealous of Nina and Jack's closeness. Soon after, Nina broke up with boyfriend Taj and Lori was the first to rally round – but as they fooled around on the side of the public swimming pool, tragedy struck and Lori slipped, damaging her back. Karl informed her that she may never walk again.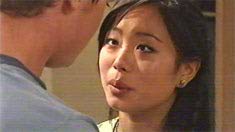 Wheelchair-bound, Lori became increasingly frustrated with her situation and confronted Jack over his attitude and, given her recent coldness, she asked if Nina was somehow involved. Jack felt unable to keep his affair a secret any longer and spilled all, causing Lori to pack up and move in with Susan. Feeling increasingly isolated, Lori came to rely on Taj for support and he was the first to see her when she managed to stand up, and proudly watched her transition from wheelchair to walking frame. Lori also found a friend in Connor who, like Lori, was finding himself unlucky in love when Michelle informed him that she had met someone else whilst in New York. Embarking upon a small-time business venture (namely the creation of "Afro Harold" and the associated memorabilia) only brought them closer and they eventually ended up spending the night together. A lot of awkwardness between them ensued as both realised that all they wanted was friendship, and they agreed to put it behind them. But that was to prove more difficult than was first thought, as Lori soon discovered that she had fallen pregnant as a result of that night.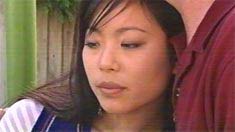 Having shared a lot of history, it was no surprise that Lori confided in Jack about her predicament and he waited while she took a test to confirm her pregnancy. Once definite, she faced the unenviable task of informing young Connor that he was to be a father – and he didn't take it too well. He blamed Lori for what had happened, and feeling like she couldn't go ahead without his full support, she decided to have an abortion. But as she filled out the forms in the clinic, she realised that she couldn't go ahead with it and, again, it was Jack who she turned to in her time of need. Borrowing money from Jack and leaving a note for the Kennedys and Connor, Lori made her way home to New Zealand to be with her family – confessing to still loving Jack before she left.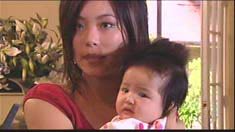 Some months later, Lori returned with a beautiful baby girl, Maddy, and turned Connor's world upside down. Having got back with Michelle on her return from New York, he was unprepared for the shock of sudden parenthood. But Lori was determined that he be a part of Maddy's life and set up opportunities for the two of them to spend time together. It seemed Connor's parental instinct was not as shabby as he'd thought, because he managed to bond with Maddy quite effortlessly and lovingly told her he would always be there for her. Her gurgles suggested that she'd understood.
Lori's love for Jack was still clear on her return to Erinsborough and, not one to miss a chance to play with a girl's mind, Jack claimed that Lori was the girl for him and that he wanted to set up home with her and Maddy – a prospect that delighted Lori. But after a heartfelt plea from Lyn to go her own way and not rely on Jack to provide for her (as he was almost certain to let her down) Lori took a job offer from Gino, which meant moving to Lorne and starting over.
Before she left, Lori made it clear to Connor that he could still be a part of Maddy's life, and did not completely write off the chance of something happening with Jack in the future. With the news that Michelle Ang has once again returned to the set of Neighbours, it seems that the drama is not over for Lori.