.
Comment > Love Thy Neighbour: Michelle Scully by Steve
During three and a half years as a neighbour, Michelle Scully has grown up on Ramsay Street. From spoilt princess to sophisticated young woman, she quickly proved the old saying 'a wise head on young shoulders'. She's seen and done many things during those three and a half years, from shooting birds to being arrested for animal cruelty protests, from love triangles to elopement, her time was fairly action-packed. As Michelle swaps Erinsborough for the bright lights of New York, we take a look back at her contribution to the neighbourhood.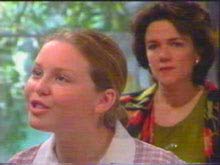 Upon her arrival in Ramsay Street in 1999, Michelle quickly established herself as the brat of the Scully family, manipulating her father to get what she wanted. She also made many attempts to get the man she wanted - Paul McClain, even resorting to casting a love spell on him. This was fairly typical of early Michelle - only really out for what she could get, with little regard for the feelings of anybody else, character traits probably picked up from her elder sister Flick. However, as time went on, Michelle began to slowly change. Various events brought out her compassionate side. Meeting agoraphobic ex-teacher Damon led to her helping him overcome his grief for his dead family and eventually his phobia.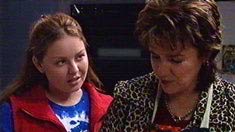 This new sense of compassion quickly spread to the environment. After the arrival of opinionated new science teacher, Evan Hancock, Michelle began to develop a strong interest in all things ecological. Her eco-warrior phase brought about a dramatic change in her personality, as she began to disobey her parents, even being caught breaking into a lab and finding herself arrested. There were some lighter moments in all this, particularly when she convinced Harold to dress up in a giant bunny costume at one of the protests. Michelle's worldly opinions began to spread, as she attempted to aid an illegal immigrant who had broken into Lou's empty house. This led to further arguments with her father, a conflict that had become a definite trait of the new Michelle.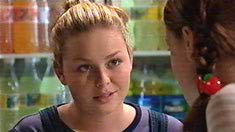 Michelle saw many friends come and go over the years. At first, things were difficult for her, suffering at the hands of school bully, Cecile Bliss. However, after standing up to Cecile, Michelle earned the respect and friendship of Bianca Nugent, a good friend who appeared intermittently for the following couple of years. Bianca tended to be the one who would push Michelle to do something stupid, then back off as soon as the situation got out of hand. Bianca was quickly forgotten when Elly Conway moved in with her aunt and uncle at number 28. Elly didn't last long on Ramsay Street, but she and Michelle had one memorable bust-up, when Michelle believed that Elly was out to steal her then-boyfriend, Zack Shaw. Over the past year, Michelle made a couple of new, contrasting friends, Tahnee Coppin and Nina Tucker. Tahnee has been, gone and come back again, but has tended to bring trouble with her each time. Nina, meanwhile, has become a close friend of Michelle, despite twice being accused of trying to steal Connor. It seems that whoever Michelle's friends are, they're likely to bring her problems, or perhaps it's more to do with Michelle being insecure and easily led.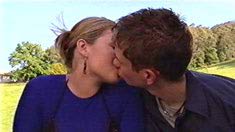 Michelle's love life has been slightly less complicated than her friendships. Despite early obsessions with Paul McClain and, more bizarrely, Teresa Bell, Michelle's first boyfriend came along during her eco-warrior phase. After being arrested, Michelle was forced into doing community service, which was where she met Zack, who was also helping clean up the park. Zack was a few years older and reluctant to commit to her, causing a great deal of heartache for Michelle. However, a few months later, a slightly more stable guy arrived in the form of Connor O'Neill. Despite the fact that Connor was a few years older and lodging with the Scully family, Michelle faced very little resistance from her father. Indeed, the couple had a relatively easy ride as far as teen relationships go in Neighbours, with a few misunderstandings and a non-existent love triangle being their only problems until immigration almost caused them to split up for good. As Michelle departs Ramsay Street, things between her and Connor seem to have reached a new level of commitment, but that's likely to change in the future.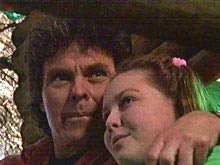 For me, Michelle followed in a long line of brats in Ramsay Street - Katie, Toby, Lochy, Hannah - it seems that the street wouldn't be complete without someone to throw tantrums on a regular basis. However, like Hannah before her, Michelle grew up on the programme and left town with a far more mature outlook on life. As with many fans, I enjoyed her storylines most when she was saving the environment, the protest with her and Harold dressed in animal costumes was a particular highlight of this time. With her parents and siblings still living in Ramsay Street, and the imminent birth of her new baby sister, there's every reason for Michelle to come back and visit. Here's hoping that she will.