.
Comment > Love Thy Neighbour: Nicola West by Brendan
For just six months, she has served to raise a few eyebrows for her storylines as well as her looks: pursuing two romances within her own family, the threat of a terminal illness, faking amnesia and a mental breakdown can all sum up the wily wicked ways of Nicola West, Ramsay Street's most recent departure who proved to be so much more than just a pretty face.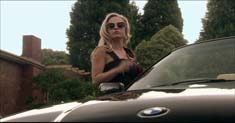 Last January, the news that supermodel Imogen Bailey would be joining the Neighbours cast was enough to entice any viewer, made more intriguing by the controversy raised over her very first storyline. Given a role in the show by way of boosting ratings and adding to the revolutionary revamp, Imogen's tenure was already off to a significant head start, more so than several other newcomers in recent times. Seductively emerging from her convertible to first set foot in Ramsay Street with no introduction beforehand (remarkably similar to predecessor Izzy Hoyland), interest was already peaked as Nicola - partially breaking and entering - made her way into number 26. Intended as a surprise for her sister Miranda's wedding anniversary she, possibly deliberately, put her foot in it by laying the groundwork for an argument between Miranda and Steve (who was already sceptical of her), straight away displaying her duping capabilities.
Nicola's disconcerting affair with her adoptive nephew Riley, described as "sick" by one source, certainly proved itself as scandalous, both as an event within the Parker family and as a plotline itself. Rekindled after two years on Nicola's first night in Erinsborough, Riley was immediately regretful and struggled to resist the continued advances, worsened when his girlfriend walked in on them kissing. Before long Riley was pushed to the side as, despite her protests, it emerged that Steve was where Nicola's true affection lay. Things immediately went from bad to worse when Bridget caught the pair out and Riley later took a job in the Middle East as an escape from Nicola's temptation, causing further upset as the family pleaded with him to stay and Nicola vindictively kept his goodbye letter to herself.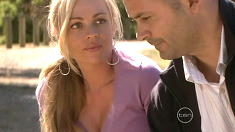 With Riley out of the way, Nicola's full attention returned to Steve as, spurred on by her feelings, she was his sole defendant in a murder trial and later became his confidante over the Pete Ferguson ordeal - at one point in conversation having a bizarre fantasy in which he professed his love to her. Things then escalated during the infamous bushfire when she kissed Steve as he rescued her, putting it down to "fear" and pretending it was not a big deal. As his guilt in not telling Miranda began to settle in, Nicola was then forced to get ahead of him - telling Miranda that Steve had initiated the kiss. Though this lie was quickly put to rest, cornered Nicola did not help matters when she upfront confessed her love for Steve to Miranda. It did not take long for poor Miranda to then piece together why Riley had been so eager to leave and what his warning about Nicola meant. With a slap across the face Miranda instantly disowned her sister who, after years of not saying, told Steve how she felt and pressed him to say that he felt the same. More turmoil was caused when Steve was left confused over his own feelings and Nicola moved in across the street from the family who detested her, though Callum (who took pleasure in stealing her suggestive photographs) was certainly pleased with the arrangement.
Things took a sinister turn when Pete Ferguson was admitted to hospital, seemingly responsible for trashing Steve's clinic. With Karl conveniently having an onslaught of other patients Nicola took matters into her own hands by withholding Pete's pain relief as a bribe for him to confess. She later got her comeuppance, however, when she accidentally got hit with his needle treatment as he forcefully threatened her, giving her another excuse to be overly self-pitiful as the consequences remained unsettled. And, in true soap bitch fashion, she did not stop there - illegally taking a sample of Pete's blood to have it tested for infections. With Karl in the line of fire as the doctor on duty, Nicola upset the whole thing by confessing... that he took the blood sample and asked her to cover for him.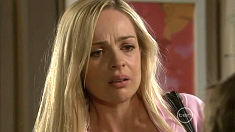 Given the all-clear from the blood test, Nicola eventually came clean to Steve and Miranda over her recent troubles, though Steve was not to be stirred as he quickly caught on to her remaining feelings, telling her to get over herself or leave town. And it did not stop there as Nicola - through the ensuing series of events - was left in a coma after an accidental hit-and-run, waking up in hospital days later with amnesia. Automatically suspicious, Bridget and Steve (after catching Nicola's sly grin) remained certain that she was faking just to get support and forgiveness. Steve was then pushed to put Nicola to the test by hinting that he felt the same as her, catching her out as she moved to kiss him. Still foolishly refusing to believe, Miranda welcomed Nicola back home, where Steve took pleasure in threatening to break through her mind games and expose her for the troubled vixen she really was. Nicola then vented her frustrations by deliberately smashing a vase as she watched Steve and Miranda cuddling, later having her own private hissy fit and tearing up Steve's shirts; if anything, Imogen's acting must be commended during this final scene, a rare genuine moment for her character.
Determined to make well and be more involved, Nicola took a notion when Miranda's foolish choice of words gave her the idea of poisoning Steve's helping with crushed pills - which worked as it started to take effect. And as always happens, guilt made an ugly appearance almost immediately when Steve was brought to hospital, passed out. In the tense altercation that followed, the jig was up as Miranda learned that Nicola remembered who Pete Ferguson was, disproving her amnesia. Keeping up pretences to find out more, Miranda listened as Nicola spoke of how Steve played against her and backed her into a corner, all barriers coming down when Miranda found the pills in Nicola's bag. With Steve still unconscious things took a crucial turn as Nicola stole into his room and turned off the life support before fleeing the scene in tears. Using the container that his poisoned lasagne had been in as evidence, Miranda was able to stage an intervention and force Nicola to confess. Breaking down and confessing Nicola floored Miranda and attempted to escape, spectacularly falling into the arms of the assembled police in the middle of Ramsay Street. Things were not to stop there as, later at the police station, Nicola demanded she - as Miranda Parker - speak to her husband Steve. Reserved in isolation, the diagnosis revealed Nicola's extreme paranoid delusions through recent trauma, requiring her full-time care in a secure West Waratah psychiatric unit.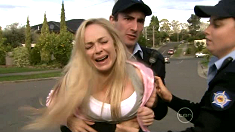 As a person, Nicola's characteristics could be seen as more genuine than her twisted actions, minus faking her innocence and looking pitiful with the intention of seducing Riley or making Miranda feel guilty for being the "perfect" sister. Bridget got first-hand experience of her elusiveness when Nicola's romantic advice led to Bridget and Ringo breaking up (although in fairness a number of fans were grateful for this), later playing the "cool" auntie by taking her niece shopping and shattering the image when Bridget caught her with Riley. While her friendship with Toadie was always fun to watch, the starting point was certainly shady when she asked him on a date purely to get Miranda off her back, later proving a useful ally as she joined him in taking down criminal Jay Duncan, showing her ever-devious nature through her various investigation techniques. The pair continued to grow closer personally as Toadie continually took to coaxing her to make amends with her family. Ostracised by her loved ones viewers could hardly feel sorry for Nicola as, immediately after being excommunicated by Miranda, she sought comfort in the arms of Steve, of all people; a deep hole was gradually dug as she not only came across as suggestive but later brought up Miranda's "other man" whilst trying to apologise for her mistakes. Even Karl defending her from bullying colleagues, and later supporting her through the HIV scare, had negative repercussions when both Susan and Miranda went as far to presume that another ill-advised affair was underway based on the time the two spent together. She even caused Susan to crack when moralistic Mrs Kennedy suggested that Karl guilt-trip Nicola into telling the hospital board of her false allegation - who would have thought? By the time her amnesia was underlined as fake the only compassion in any viewer's mind was for Miranda who persisted in letting Nicola completely walk over her.
So, while certainly fulfilling the sexy nurse stereotype, classy Nicola's prowess at spicing up the originally-demure Parkers and Ramsay Street in general also identified her as the portrait of scandal. With crew members mentioning that her sensational departure would not involve her death, it could not be said that she did not go out with a bang built up since her arrival.