.
Comment > The Perfect End by Mark
"I'm so glad you're here!" The delight and happiness with which Susan Kennedy greeted Harold Bishop when he turned up unexpectedly on the Kennedys' doorstep was almost like a breaking of the fourth wall. Once Harold showed up, we knew the countdown to the finale of Neighbours had started and you couldn't help but think Susan was speaking for all of us in welcoming a fellow Ramsay Street legend back for one last hurrah.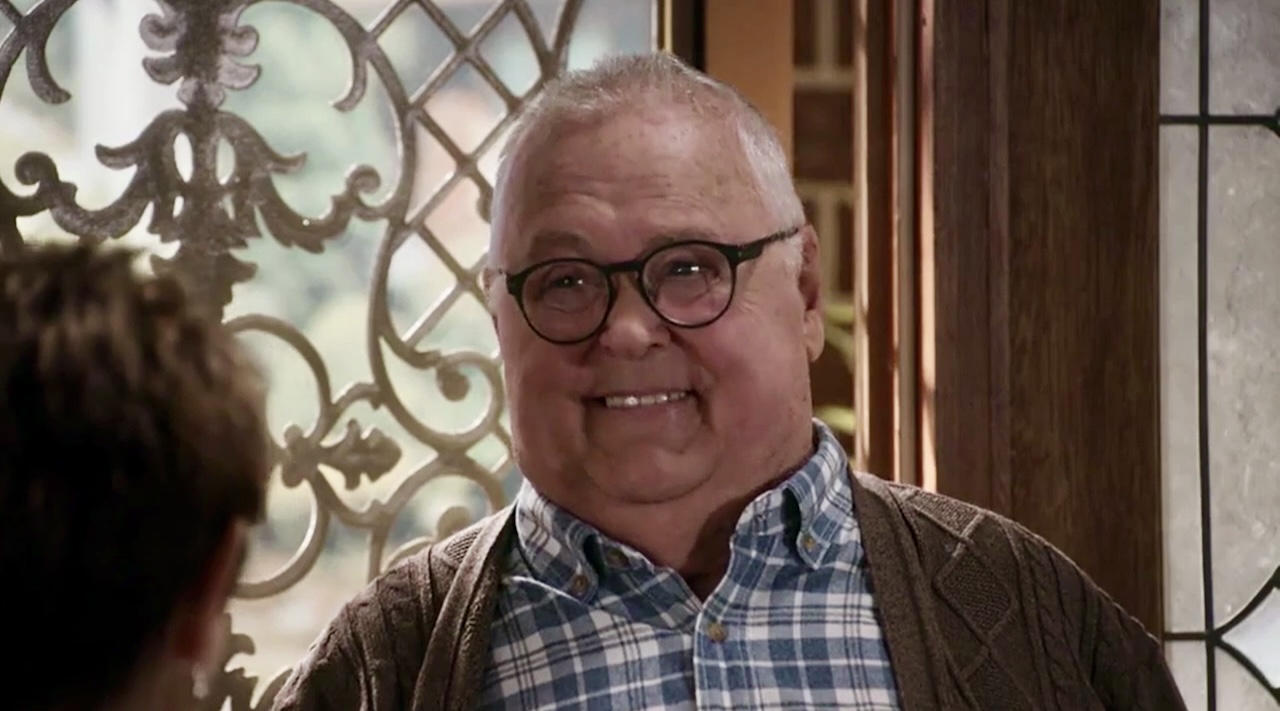 Harold's return immediately injected a heavy dose of nostalgia to the storylines - and a real full circle moment when he was reunited with Jane and she introduced him to her son and daughter. Both Byron and Nicolette were older than Jane was when she last saw 'Mr Bishop' and it was the first of many realisations over the weeks that followed that as viewers, we have spent generations with these characters. Any doubts that we had over Harold - a fussy, awkward and somewhat comic character from a more innocent (or even bygone) time - finding his place in the contemporary and diverse Erinsborough of 2022 were very quickly dismissed. In one of the standout scenes of this period, Harold shared a cup of tea with Mackenzie - very much a character from the new era - and shared some warm words of wisdom with her in an effort to help her get over her grief at losing Hendrix.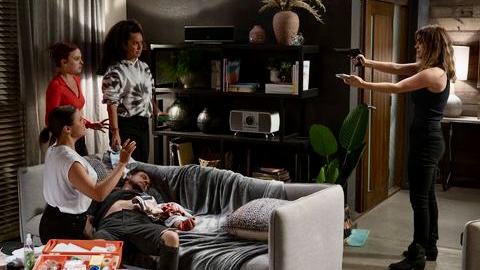 Simultaneous to all the returning characters and doses of nostalgia and sentimentality, there was still a lot of unmissable drama going on in Erinsborough. There was Terese and Paul's divorce, a siege at No.24, a mid-life crisis for Amy and a harrowing spell in prison for poor David, who had really been through the ringer in recent months. But once David was released from prison and emotionally reunited with his 'Boo,' it felt like the series had turned a corner and leaned fully into the closing chapter of the Ramsay Street story. Toadie and Melanie's engagement party brought all the characters together across two episodes, many of them from different eras of the show who had never met before and many of them old friends catching up after years away from the street.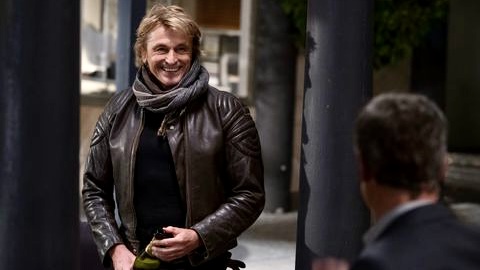 Mal Kennedy returned and his reunion with Karl and Susan was one of the most joyous moments of the final weeks - with Karl in particular. Angie Rebecchi held court at the engagement party and reminded us that Neighbours has always done those larger than life, over protective mother characters so well over the years. ("Desmond!", anyone?). Original Ramsay Street romeo Shane Ramsay appeared out of nowhere but rather than just being a token OG cast member from the early years taking a bow before the end, Shane played an integral part in one of the dominant stories for the final fortnight. Shane wanted to buy Lassiters from Paul and while this provided the perfect excuse for a revival of the legendary Ramsay-Robinson feud, it also led to Paul, Terese, Leo, David, Aaron and Nicolette all facing up to a future beyond Erinsborough. Izzy Hoyland inserted herself into proceedings with an absolute gusto, reminding us in her first scene alone why she was never beaten as the ultimate scheming temptress and went on to mic drop incredible lines every time she entered a scene.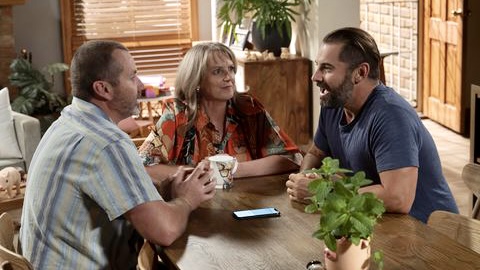 What was most effective about the returns is that they were all cleverly woven into the narrative of the present day events on Ramsay Street. Yes, there was nostalgia and call backs galore. But it was Roxy Willis and Lucy Robinson who nudged Paul and Terese in the right direction to declare their true feelings for each other at the end. It was Kyle Canning who spotted Izzy and Shane kissing in the Lassiters car park. And it was Joel Samuels who helped Amy realise she didn't really have feelings for Toadie and, consequently, jet back to Erinsborough in time for the wedding.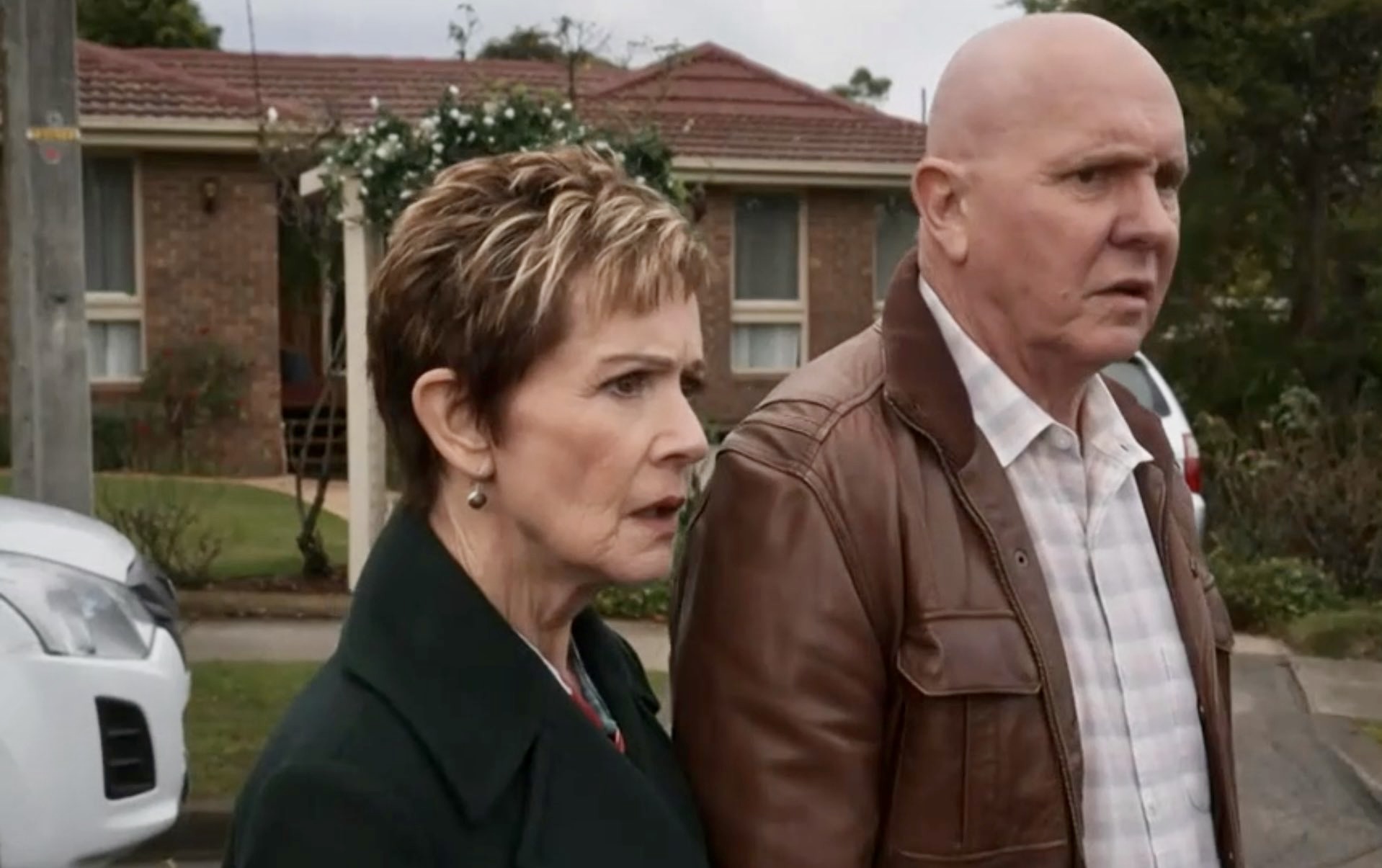 The winds of change were very much blowing around Erinsborough in the final weeks. Terese, Glen and Kiri considered taking over River Bend, Chloe weighed up moving back to Adelaide, Freya dreamt of a future as a paramedic, Toadie prepared to sell his home of 25 years as a sign of his commitment to a fresh start with Melanie and the Robinsons toasted a bold decision to all up sticks and relocate to New York, meaning Lassiters would be under new ownership. Even the Rodwells, who had only just moved into Ramsay Street, put their house up for sale - and while it was never really made clear why, it's not inconceivable to think it was Wendy taking her need to keep in with her new neighbours that one step too far!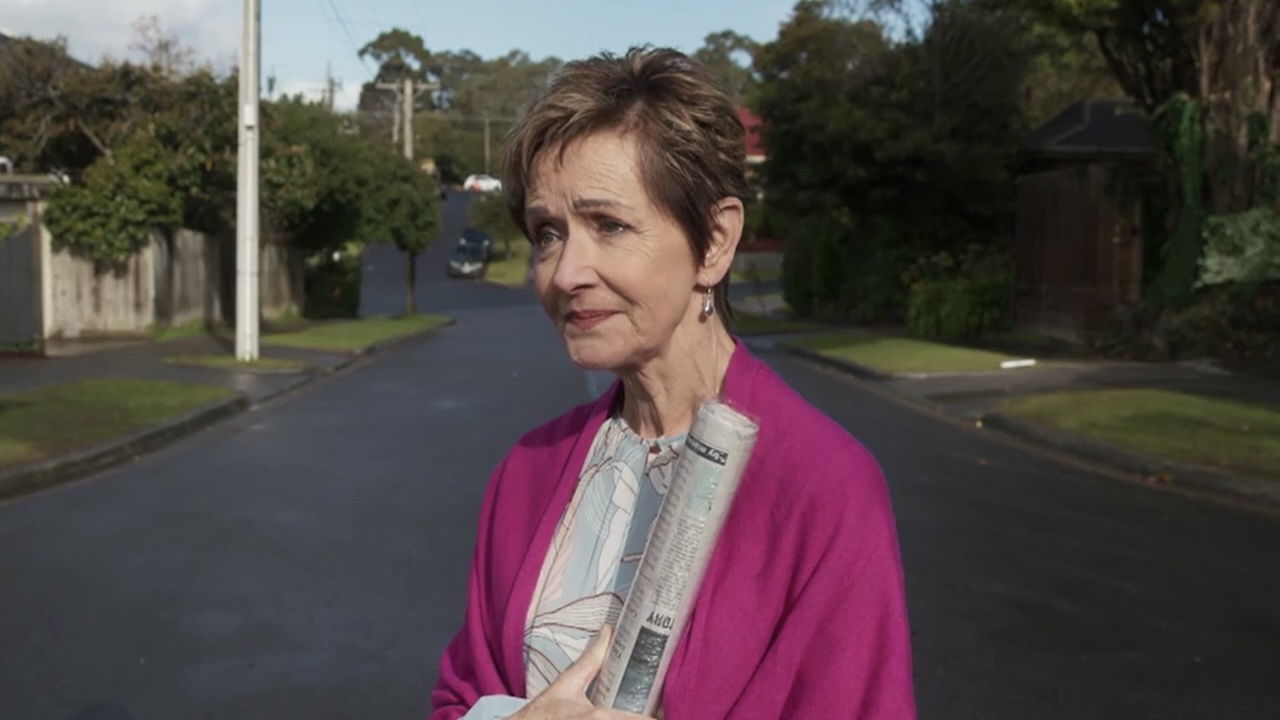 All of this imminent upheaval provided the catalyst to put two of the most beloved characters, who together covered pretty much the entirety of the show's 37 years, at the heart of the final episode. Susan, already grappling with the shocking fact that her son had shacked up with the woman who almost destroyed her entire relationship with Karl, was faced with the prospect of all of her friends and neighbours selling up and moving out of Ramsay Street. Jane, a little lost since becoming unsure of Clive's commitment to their relationship, was unexpectedly reunited with her childhood sweetheart Mike, and took an emotional trip down memory lane, reawakening her hopes and dreams, long lost as she cared for her grandmother and raised a family in the intervening years.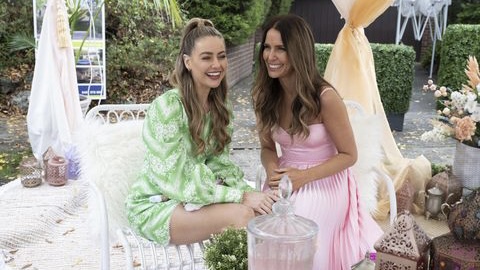 There were, of course, a lot of other stories to tie up in the finale too. Paul and Terese finally reunited and looked forward to many more years of hotel wars at Lassiters. Nicolette and Kiri agreed to give their relationship a go. Clive decided to set off on a trip to Los Angeles suggesting that Sheila may well have been the one for him after all. Chloe caught the bouquet at Toadie and Mel's wedding and, sure enough, got her happy ending when Elly turned up. And Izzy and Shane ended up in bed together and looked set to head off into the sunset - could Izzy one day become a Ramsay?!
Scott and Charlene's return to Ramsay Street - the most anticipated moment of the finale, particularly for lapsed viewers tuning back in - played out pretty much just as we'd probably all imagined it would over the years. They drove back onto the cul-de-sac in a sleeker green mini than the one they had left in... Charlene still rocking the 80s perm, Scott as cool and chilled as ever and both still clearly mad about each other. They were only back on screen for a couple of scenes, the best one being a really well executed call back to Charlene's first scene on the balcony of No.24 in which Kylie Minogue perfectly recaptured Charlene's feisty determinism. While some may have felt short changed we didn't get a lot of exposition about why they were back or what had been going on in their lives over the past 30 years, on the whole their return was perfect. This didn't need to be their story or their moment - lots has already been said about them over the years and they effectively have had their happy ever after up in Brisbane all these years anyway. But Neighbours ending without them wouldn't have felt right either so the little hat tip we got was perfect.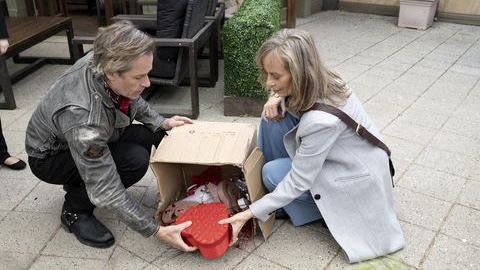 Instead, it was Jane and Mike who stole the show in the final act. Their tender reunion outside Lassiters, perfectly captured in slow motion, was a moment longtime viewers had been waiting for since the late 1980s. They were older and a bit more worn down by life but that same look Mike had on his face when Jane transformed from Plain Jane Superbrain for the school dance all those years ago, was still there. They lit up the screen in every subsequent scene - revisiting their old haunts, remembering the people from the past who had meant so much to them and meeting and understanding the people in their lives who meant so much to them today, particularly Mike's daughter Sam. Guy Pearce effortlessly stepped back onto the street as if he had never left. There was no sign of the Hollywood film star distracting from what was going on around him. This was Mike, back with Clive and Shane and Paul and Des - and Jane. It's a credit to Guy's skills as an actor that he utterly inhabited the role of Mike again and made us all forget who he had gone on to become off screen. For viewers of a certain age, this sentimental story that brought the show to a close went beyond Mike and Jane. It acknowledged the passing of time, lost love, getting old - and not giving up on your hopes and dreams.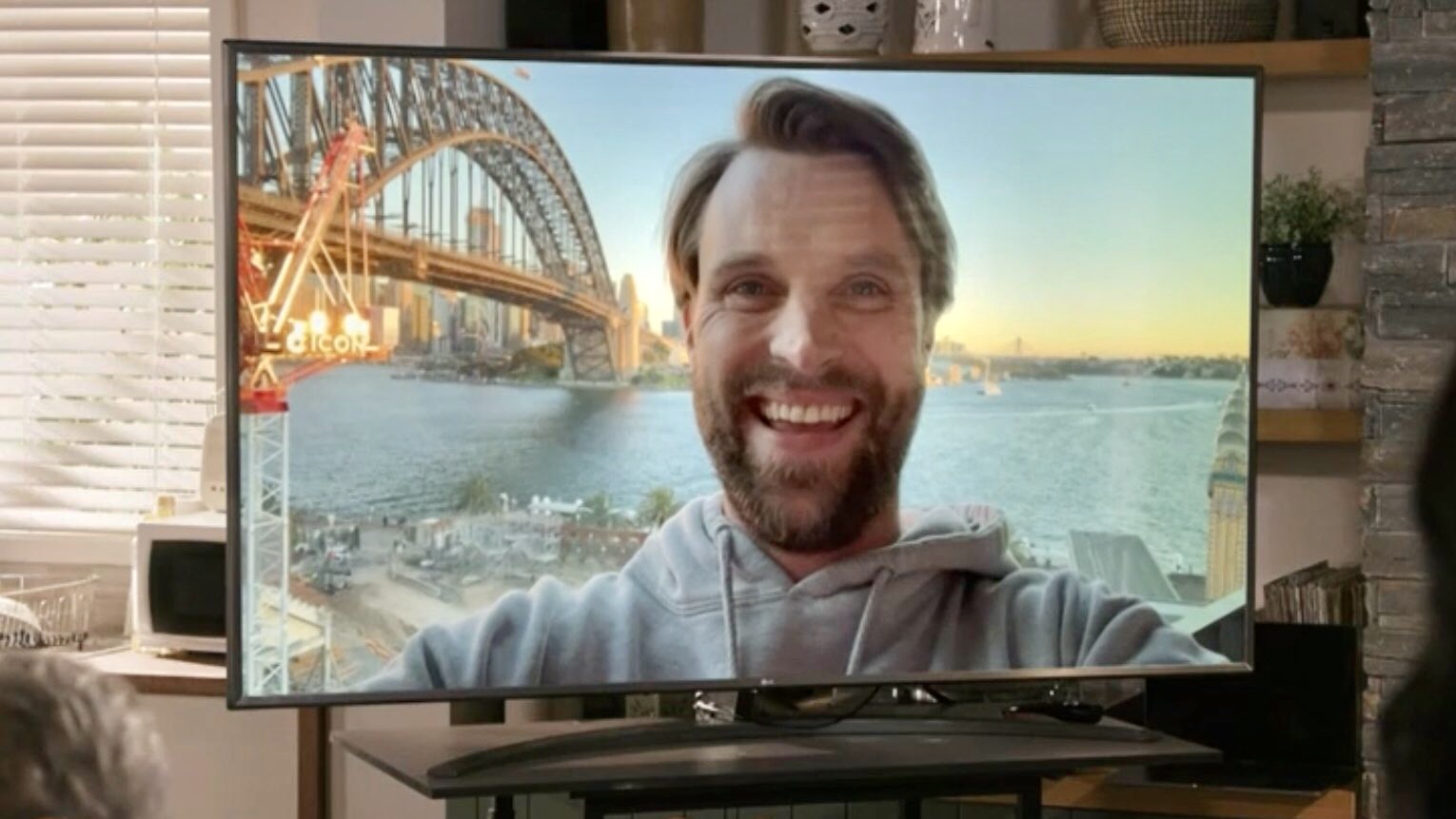 Meanwhile, Susan's struggle to accept what was going on around her was amplified by Harold's suggestion that she write an introduction for the new and improved Ramsay Street History Book. Despite being the smartest woman in Erinsborough - a teacher, a journalist and a connoisseur of classic Cary Grant films - Susan was met with a mental block. Something wasn't sitting right with her. This wasn't how it was supposed to go - and surely it wouldn't? A video message played to the wedding party from absent family and friends changed Toadie's mind about moving out of the street - everyone from Libby, Billy and Steph to the one-time inhabitants of the House of Trouser helped him see that this was his home.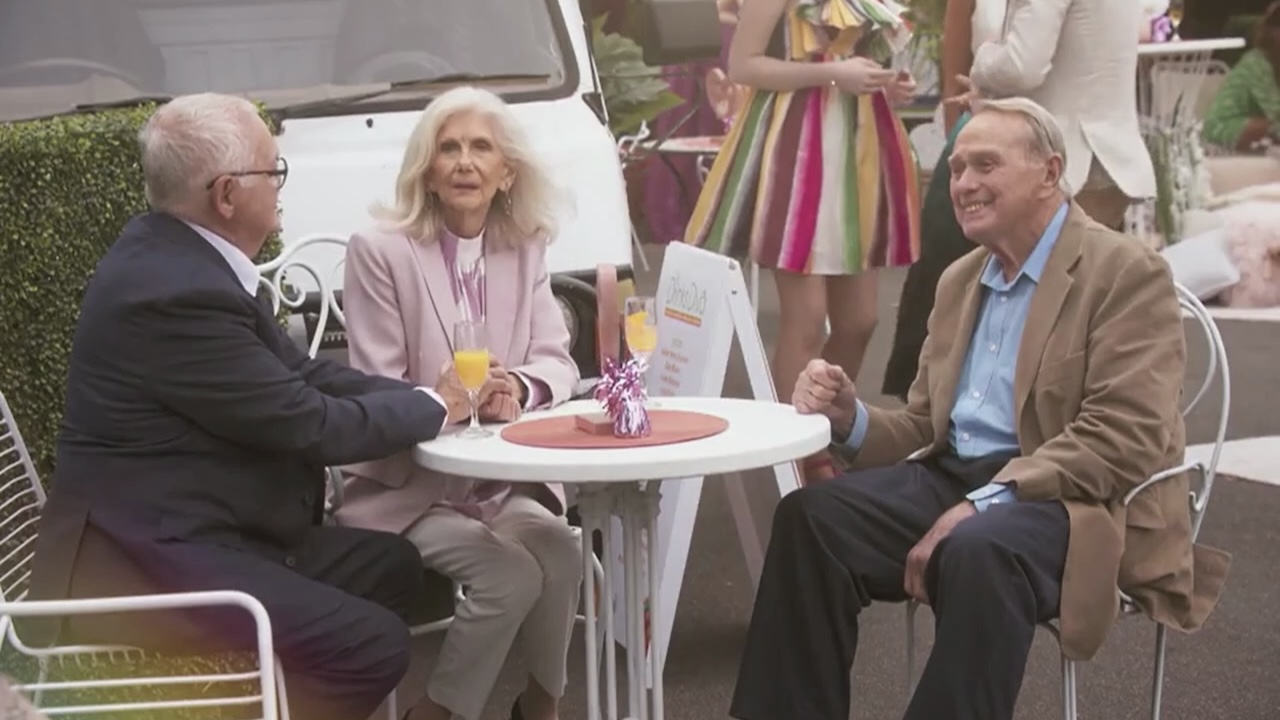 And with the other residents also changing their minds for various reasons (yes, it all happened very fast but this is Neighbours), Susan was finally able to put pen to paper and eloquently summarise what made this pretty unremarkable suburban street in Melbourne so remarkable. As faces old and new flashed before her, there was romance, reunions, a game of cricket, new friendships and an old Ramsay being introduced to a new Robinson. In a touching moment, there was an acknowledgement of those who had been lost as we saw glimpses of Madge, Doug, Sonya and Hendrix mingling with the residents as if they were still here. The brief glimpse of Finn Kelly even nodded to the dark times encountered by the characters over the years and how those events were as much a part of the story as the good times. Finally, the other part of the history of Ramsay Street she alluded to was the viewers, watching from afar, all through the years. It was a perfect end for Susan to round it all off by declaring the characters, the stories and the viewers were the perfect blend.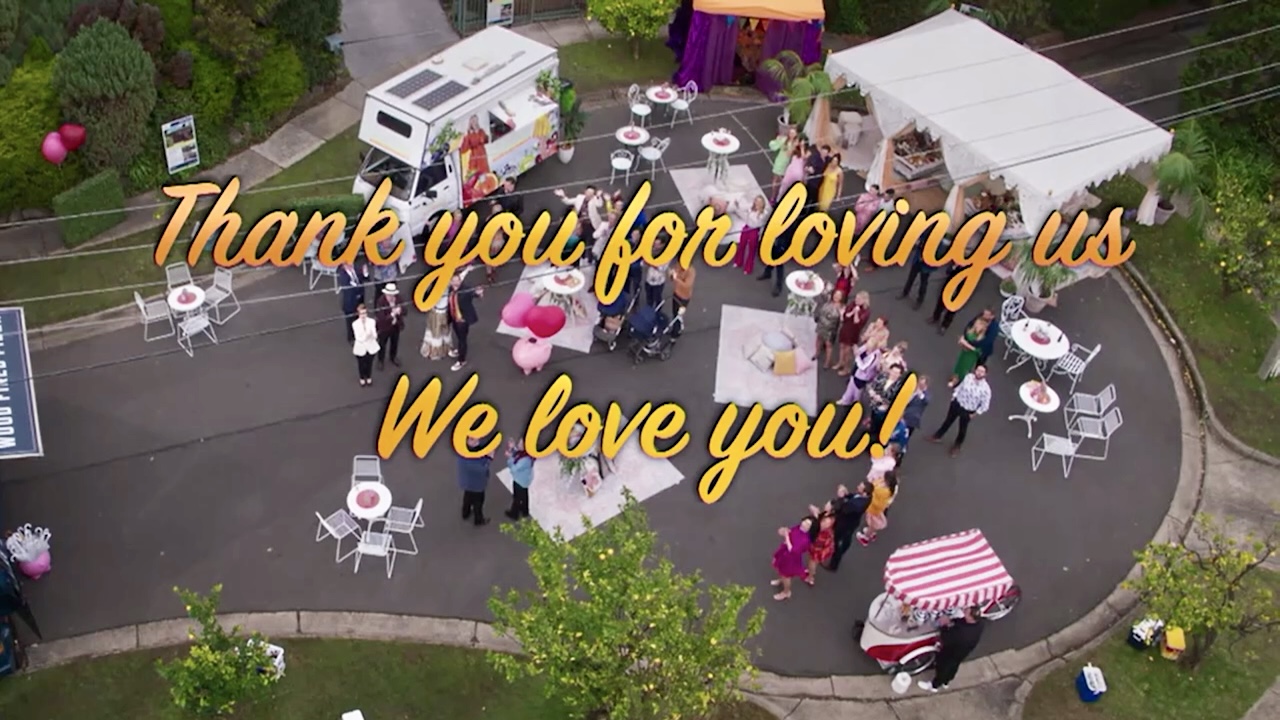 What more could we have asked for over the last month to conclude our beloved show? The last lap had it all. Iconic characters from all eras of the show. References to Home James, RaGGS, Clive's gorillagram service, Bouncer and Basil, Daphne's Coffee Shop, the Ramsay Street Olympics and the fascination departing characters had with going to Queensland. Flashbacks that tipped the hat to some of the greats like Helen, Madge and Daphne. Plus, as a nod to the loving and loyal viewers, there were ceramic pigs, superfans and acknowledgements of storylines that just didn't add up.
The story of Neighbours is now complete. It started all those years ago with preparations on the cul-de-sac for a wedding. And ended all these years later, with celebrations on the cul-de-sac after another wedding. It left us feeling warm and joyful and happy that something we had loved so much, for so long, had been so satisfyingly sewn up. Nobody throws a party quite like Ramsay Street.

Other members of the team share their thoughts...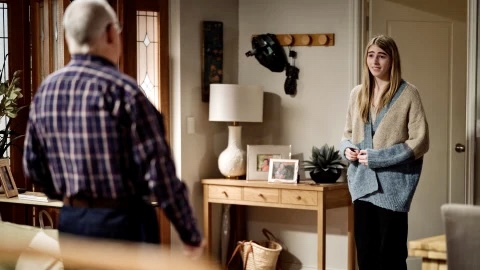 Callum: I think I'd been in denial about Neighbours ending, or at least how much I was affected by it, as it wasn't until Harold arrived on the Kennedy doorstep that I truly began to feel the show was ending, a blend of sadness and of pure joy from welcoming an old friend home. Harold slotted back into Ramsay Street as if he'd never been away, offering sage advice to Mackenzie - he made an awful cup of tea mind, but I suppose it was a coffee shop he ran! As Harold told Mackenzie "But you see, if I'm honest, I came here for you as well" it was as if he was speaking straight to the fans, a theme the subsequent three weeks of episodes continued.
The welcome return of Malcolm Kennedy, (often brought in as a substitute for Libby in the past) for a shocking story of his own, dating Karl's ex and Susan's arch-nemesis, Isabelle Hoyland, paid homage to what was arguably the Kennedys' greatest story and you could tell that Jackie Woodburne was especially relishing the chance to play against Natalie Bassingthwaighte again.
Meanwhile the use of Toadie & Melanie's wedding and the destruction of the Ramsay Street history book to bring about the returns of most of the other old faces were such clever plot devices. With Levi having moved in with the Kennedys, he and Freya organising the recreation of the book felt natural rather than filler for two actors whose stories had wrapped up and were waiting for their contracts to end. It also proved that moving any character into the Kennedy house could elevate them in an instant as seeing Levi interact with the Ramsay Street alumni was a joy and Richie Morris held his own against the greats and legends.
As for the finale, the almost seamless blending of Scott and Charlene's scenes in with those filmed a little later was fantastic (the lightning fast Wedding Reception set up explained away by this being Erinsborough). For me it was the performances of Annie Jones (Jane), Ryan Moloney (Toadie) and Jackie Woodburne (Susan) who hit me hardest, but that's not to take away from Guy Pearce (Mike), Alan Fletcher (Karl) or any of the other cast who played a key part; the comedy of Lucinda Cowden (Melanie) during the wedding scenes and Geoff Paine (Clive) with the lamp, for example, were an essential part of what truly made it a Neighbours episode and the perfect end to a series I've grown up watching.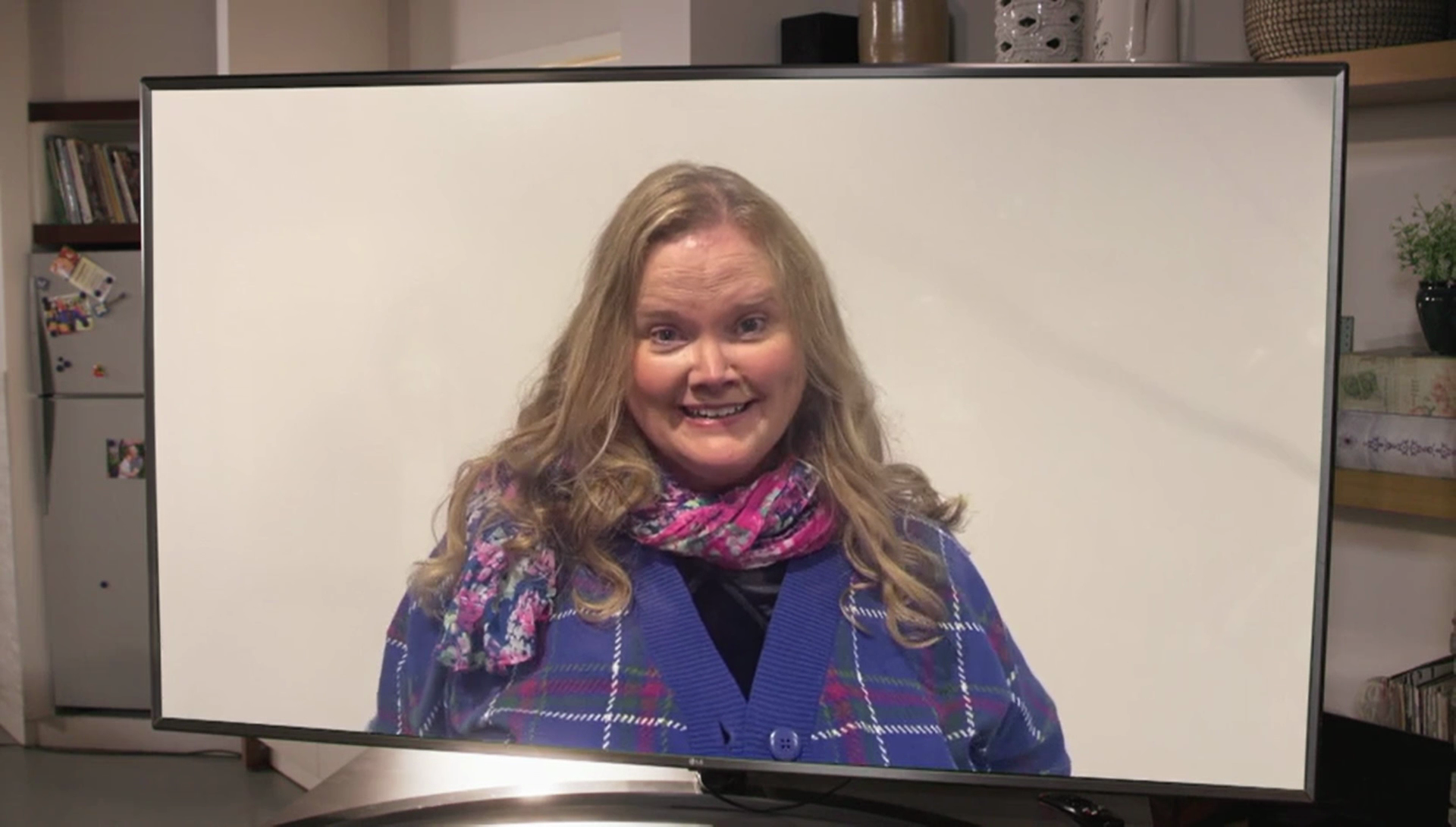 Steve: The last month has felt like a whirlwind of Neighbours nostalgia - old faces returning to Ramsay Street, appearing in photos, videos and flashbacks, or just being mentioned in the scripts, culminating in a finale that surpassed all of my expectations. Seeing Paul, Toadie and the Kennedys - the cornerstones of modern Erinsborough - all featuring heavily in their own stories for these final few weeks has been a joy, and using the destruction of Harold's History Book to tie in constant references to the past was genius. On a personal note, when I wrote to Jason Herbison earlier in the year, with my heartfelt thanks for all his hard work, and a request for him to find a way to bring back one of my favourite characters, Sharon Davies, I never actually expected that she'd turn up. So those few seconds of Jessica Muschamp ended up being the biggest highlight of a highlight-filled finale.
There's going to be a Neighbours-shaped hole in my life for a long time to come, but I'll remember that beautiful final scene, of Ramsay Streeters past and present smiling, laughing and celebrating, forever.