.
Weekly Reviews > Episodes 4269-4273 by Rhys
UK Broadcast: Monday August 18th - Friday 22nd August 2003
Written by: Jeff Truman, John Upton, John Davies, Katrina Foster, Martin McKenna. Directed by: Jeffrey Walker, Tony Osicka
Secrecy, lies and complications caused havoc for the residents of Ramsay Street, this week...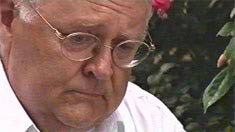 Ruby's departure from Erinsborough appeared to have caused Harold more grief than he could cope with. At his lowest ebb, he spent all morning sat on the steps of No. 24, his face cupped in his hands. After enquiries by worried neighbours, Susan offered him a much needed shoulder to cry on. It's been interesting to see Harold continue to suffer in this way. Now, more than two years after the death of his beloved Madge, he's still very much mourning her passing, and Ruby's decision to leave him has only re-opened old wounds, which may never heal. It is, rather perversely, a joy to see Harold continue to suffer as a result of Madge dying - especially as she was one of the most influential characters ever to appear in the programme. It gives long-time fans of the series pleasure to see that the once inseparable Harold and Madge are still very much together in memory, and that he will ultimately find it very difficult indeed to move on.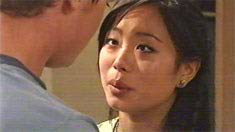 Later in the week, Harold was cheered up, slightly, by the success of the 'Afro Harold' campaign, launched by Connor and Lori, although the two teenagers had their own complications in the form of their relationship. After several 'awkward' moments between the pair, they both managed to admit that neither wanted to go out with each other, and that finding that out was a massive relief for both of them. However, their relief was short lived. Karl confirmed that Lori's tests for Sexually Transmitted Diseases had come back from the lab negative, but he was concerned that, unbeknown to him, Lori had been taking antibiotics to treat cystitis. Much to Lori's concern, it later transpired that the antibiotics had counter-acted the contraceptive pill, and following a pregnancy test, she discovered she was pregnant. In a touching scene with her former flame, Jack, he persuaded her to tell Connor immediately. She did, however the Irish lad didn't take it well, and stormed out of the house, leaving Lori to ponder her future. Neighbours' frank discussion of sex and contraception has been a joy to watch. There was an all too worrying period in the late nineties and up until this year, where the 's' word seemed forbidden. Thankfully, topical subjects affecting teenagers are once again being tackled, as they always were in the 80s and early 90s.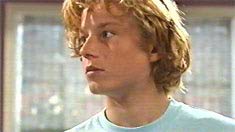 Another developing story this week was the growing chip that Boyd has on his shoulder. Again, the increasing maturity in Neighbours' storytelling has become evident in this plot, evoking memories of a wicked Michael Martin plotting against his family. Boyd's wish to be in keeping with the latest fashion trends led him to steal a hundred dollars from Max to buy a pair of 'suitably' branded trainers, after his father had bought a pair of cut price replicas from Lou. Summer, continuing her quite literal holier-than-thou attitude, took the blame for Boyd initially, until Stephanie overheard them talking. Max later found out the truth and punished Boyd consequently. Despite his sister's covering for him, Boyd snapped several times at Summer, causing the young Miss Hoyland to confide in her father that she feared Boyd hated her. This touching scene provoked the first ever reference by Max about his sister. Izzy Hoyland, as fans will know, will shortly be appearing on screen, and it would seem this reference was the first of many to come, as a preparation for her arrival.
Taj Coppin's infatuation with Libby became all too obvious at the beginning of the week, when, to congratulate her on her winning the teaching position at Erinsborough High, he bought her an extravagant bouquet of flowers. Susan advised Libby to tread carefully, and was concerned when her daughter announced she'd agreed to let Taj teach Ben how to swim at the local baths. Libby, however, is rather more keen on new locum, Cameron, than her lust-filled pupil.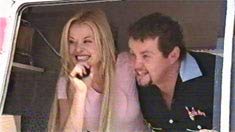 Dione and Toadie's engagement received no attention at all until Friday's episode. Hardly surprising, seeing as they didn't tell anyone, and neither character appeared on screen until the end of the week. Desperate to announce their news to family and friends, and following teasing by Karl, they decided to broadcast their joy to the whole of Ramsay Street, using an ice cream van's loud-speaker!! Naturally, all the residents were overjoyed at their news, and later in the day the couple retired to an expensive hotel suite, where an engagement ring, hanging by a floating balloon string greeted Dione in their bedroom. It's been such a joy for viewers to finally see these two engage, after three years of being good friends. They may not instantly appear to be the most likely couple, but they have a touch of a young Harold and Madge about them, in as much that opposites in all ways attract. The sad irony is that most viewers are aware the coupling won't last long...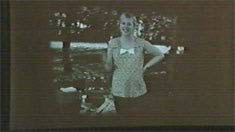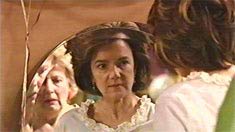 By far the most important storyline to develop, this week, was that of Lyn Scully's parentage. A day or two before her birthday, Henry sent down a box of family mementoes for Lyn to sift through. Lying among the items was an old cine-film reel. Borrowing Karl's projector, the Scullys invited the Hoylands round to indulge in some old family heritage. Identifying all the family members as they came up on film, Lyn exclaimed at how unfairly slim Connie was during her pregnancy, with Joe confirming she must have been pregnant at the time the film was shot because Lyn was born soon after. Disappointed that Valda hadn't yet appeared, they joked that she was more than likely giving orders behind the camera! At that moment, a young woman, who Lyn immediately identified as her Auntie Val, appeared on the screen. Joe made a joke about her not being too slim back in those days either, but Max, not knowing that Valda had never had children, assured him she was pregnant. Lyn and Joe looked on, gobsmacked, as the awful truth dawned on Lyn.
The episode in which the Scullys watched the family film was superbly edited, with the final scene being one of the very few in the entire history of Neighbours not to have incidental or background music accompanying it. Instead, the only sound was the ominous whirring of the projector reels spinning, as the look of realisation came across the family's faces. Despite not wanting to admit it to herself or the family, Lyn appeared to have clicked immediately, but made no attempt to discuss it with anyone. Valda, still blissfully ignorant of her daughter's newly discovered background made plans to cook Lyn a birthday feast. It took Joe to warn Valda that Lyn wouldn't appreciate any form of celebration, and to tell her than the family knew all about the past. Several showdowns between Lyn and Val followed, the final one ending with Lyn telling her mother that she never wanted to see her again. Valda sought accommodation and comfort from Lou, and made a conscious decision to stay in Erinsborough and help Lyn through this difficult time.
Despite what initially sounded a ridiculous story, quite obviously conjured up without any forethought, it would seem Ric Pellizzeri's arrival at Neighbours came at the right time! This story could quite easily have been passed over in a matter of episodes and knowing how previous tender scenes, in recent times, have been handled, it could all have been very embarrassing to watch. Yet, the performaces and attention to detail has more than made up for the lack of initial planning for this plot. Little touches like the story effectively panning out over three consecutive episodes, while moving forwards, not going at lightening speed. In this manner, it's possible to fully delve into each aspect of the story thoroughly, without it becoming tedious or boring to the viewer. The performances of Janet Andrewartha, and Joan Sydney in Thursday's episode, have been incredible. It finally shows what Janet is capable off, despite enduring three years of little or no character / story development, whatsoever.  Even little elements, such as the special cine film sourced for the scenes shows attention to detail and adds a quality finish to the overall production.
Notes: No. 30's living room set now appears to have photographs on the wall charting some of its residents' adventures over the years. Two of the photos include a mid-1990s shot of Stonefish and a still from 1999 when Toadie's hair was cut by Lou.