.


Features > 20 Best Accidents
In 20 years, Ramsay Street has been witness to many an accident, some with only minor consequences, whilst others resulted in more serious disasters, even death. Here's a look back at 20 of the accidents that have rocked Erinsborough over the years…
Shane's car crash
Following the excitement of Des and Daphne's day, events took a tragic turn as Shane was driving his uncle's friend, Jean Richards, home. One of the tyres on the car suddenly had a blow-out, causing Shane to swerve and crash into a parked car. Although he suffered no injuries, Jean took the brunt of the accident and was pronounced dead at the scene. A passer-by, Alex Carter, offered Shane a drink to calm his nerves, which ended in disaster as the police pronounced him over the legal limit and Shane didn't even have a name with which to track Alex down. Fortunately, Alex was staying in the area and scored a job at the Waterhole, where Shane finally found him just as he was about to give up all hope.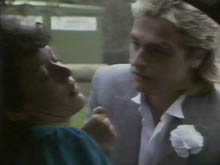 Lucy falls down a storm drain
When she was playing with a kitten one day, Lucy's attempts to rescue him from a storm drain ended in disaster as she fell in and became trapped herself. The Robinson family was frantic with worry and when she was eventually found, it turned out that she'd gone blind from the shock. Although the blindness wasn't permanent, Lucy still received huge amounts of attention from her family, so much so that, when her sight returned she kept it a secret. Lucy was hoping that her plan would make Ruth Wilson, a friend of Jim's who Lucy had come to look upon as a mother figure, stay in Australia rather than flying home to England. Of course, Lucy was found out by her brother, Scott, and Ruth left town soon after.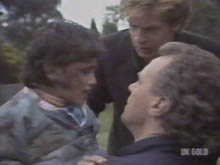 Scott, Mike and Paul's car crash
When Jim bought Scott his first car, he was quick to get Paul to take him and Mike out for a drive. At the same time, Clive was presenting Susan with an engagement ring and they didn't notice until the last minute that baby Sam's pram was rolling away down the hill, straight into the path of Scott's car. As Paul swerved to avoid the pram, the car flipped over. Paul and Mike were left unhurt, but it looked like Scott might come off worse as, at first, he was unable to feel his legs. Fortunately, he escaped with just a fractured leg.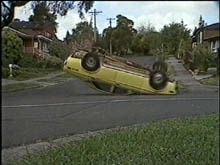 Hilary falls off ladder
When Kerry accidentally let her birds out of the aviary, Hilary Robinson was determined to re-capture them, as most were still hanging around in the garden. When a "bird trap", set up by Todd, failed to do anything, Hilary decided to get a ladder and catch the ones that were sitting on the guttering. Unfortunately, the unstable ladder fell just as Hilary reached the top and she was left lying unconscious in the garden, found later by Kerry and Bronwyn. In hospital, Hilary realised that she was unable to feel her legs and the doctors told her to be prepared for the worst. Luckily, after a few days, the feeling began to come back in her legs and Hilary made a full recovery.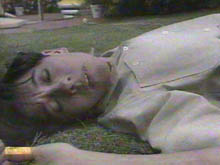 Kerry is shot
When her old friend Amber Martin came to town, Kerry Bishop began to remember her old days as an environmental activist. It wasn't long before she and Amber were making plans to protest on some local wetlands where duck hunters had been spotted. Although Joe was upset that his pregnant wife was heading off to confront a group of men with guns, he agreed to accompany her and Amber to the site. As Kerry became increasingly distraught at the scene, she suddenly collapsed, having been hit by a stray bullet and was rushed to hospital. Joe was inconsolable as the news came through that he'd lost not only his wife, but also his unborn child.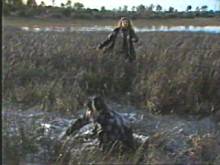 Matt and Gemma's bike accident
When Gemma's father, Tom, came to visit, he strongly disapproved of her relationship with Matt Robinson, which led to an argument and Gemma storming out the house. Later, as Matt and Gemma rode his bike in the rain, he was trying to listen to her and not paying attention to the road, when a truck pulled out. Swerving to avoid it, Matt and Gemma were both thrown across the road. In hospital, Matt's injuries were minor, but it looked for a while like Gemma might lose a leg. Fortunately, it didn't come to that and the whole incident made Tom finally accept his daughter's relationship with a Robinson.
Harold falls off rocks
Madge and Harold were touring Australia, a trip which was meant to last six months. Soon into the journey tragedy befell the pair, when, during a romantic stroll along the coast, Harold vanished after being left unaccompanied by Madge. Finding his glasses at the top of a cliff face Madge knew he hadn't gone abseiling, and was overcome with grief. She returned to Ramsay Street with the sad news. Imagine the surprise then, when five years later a man named Ted appeared bearing a striking resemblance to Harold. Of course, we know it was Harold, and one of Neighbours' best characters returned to the show to reunite one of the favourite couples. Recently Harold has seen the other side of the story, when the actress who played his late daughter Kerry re-joined the show for a guest stint.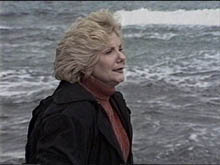 Todd is run over
Todd Landers had been forced to grow up very quickly when his girlfriend, Phoebe Bright, fell pregnant. Ultimately though, the couple decided that Phoebe should have an abortion as they couldn't cope with raising a baby at their age. A last-minute change of heart by Todd led to him rushing to the abortion clinic to stop Phoebe and, as he raced to cross the road, he was run down. Phoebe got the news just in time to prevent her having the abortion and, at the hospital, it looked like Todd would pull through. However, the doctors failed to spot a ruptured artery in his heart and he died suddenly, leaving everyone around him devastated.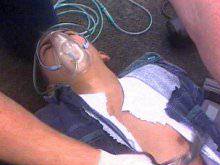 Gaby and Annalise's plane crash
Gaby and Annalise's friendship had been through lots of ups and downs, especially as they fought over Mark Gottlieb, but when Gaby finally got her pilot's licence, Annalise agreed to join her for a flight. However, the plane ran into difficulties and Gaby was forced to make a very rough emergency landing in the middle of nowhere. Fortunately, both girls emerged from the accident relatively unscathed and, after a few hours of bickering, they were rescued by a helicopter.
Julie runs down Cheryl
Julie Martin and Cheryl Stark had never really seen eye to eye, and were never likely to. One day, Julie and Cheryl were busy doing their daily sniping at each other, when things took a dramatic turn for the worse. After the pair started to "run down" (nice pun, eh?) each other's families, Julie stormed off back to her house, followed closely by Cheryl. Julie got into her car and demanded Cheryl get off her property. Cheryl got the last word in and swanned off. Julie set the car into reverse, and suddenly a spider fell into her lap. Panicking, she slammed her foot on the accelerater - and went straight into Cheryl, who promptly fell to the ground like a sack of potatoes.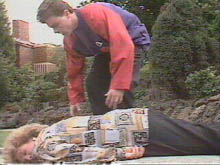 Mal shoots Lou
Shortly after arriving in Ramsay Street, Mal Kennedy was desperate to prove to his new schoolfriends that he was more than just a dumb kid from the country. He began to brag about the fact that his dad kept a gun in the garage and they convinced him to show them. Unfortunately, just at the moment Mal had the gun in his hands, Lou came storming across the street to number 28 and the gun went off, leaving Lou with a bullet in his leg. The story even made the local papers, leaving the Kennedy family concerned about the terrible first impression that they'd made.
Cody is shot
When Mal Kennedy and Stonie Rebecchi bought themselves a car, little did they realise that the old bomb had been used as a drop-off point for drug dealers and that they were about to turn up in the street to collect their stash. Once the police got involved, they used number 30 to stake-out the Kennedy driveway and waited for the dealers to arrive. Unfortunately, the whole thing turned into a disaster as Libby came home, unaware of what was happening and one of the dealers produced a gun. A shot was fired towards number 30 and Cody was hit. Although she looked like she'd make a full recovery in hospital, she suddenly suffered a heart attack and died, much to everyone's shock.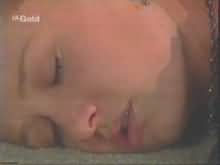 Cheryl is run down
The Kennedy and Stark families had been through many problems with Libby and Darren but just as it looked like everything was going to work out, tragedy struck. As Karl and Cheryl chatted about the good news that their children would be returning home, Lolly wandered into the road, having spotted a lady walking her dog on the other side. When Cheryl spotted her, she quickly walked out to grab her, but was hit by a car. Although Karl attempted to stop the pain she was in, an injection by him ultimately killed her as it reacted badly with some anti-depressants she was taking, and she died at the scene.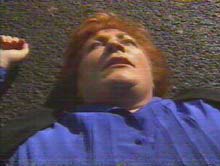 Mal's accident at the pub
Working on Christmas Day to complete the renovations on the pub wasn't exactly fun for Darren, Karl and Mal, so they attempted to get the work done as quickly as possible. It all ended in disaster when Mal slipped on a cloth, bringing a ladder and some shelving crashing down on his neck in the process. Mal suffered a crushed windpipe and Karl, who'd left his career in medicine a few months earlier, was forced to perform an emergency operation on his son to help him breath. By the time the ambulance had arrived, Mal was stabilised and, after a few days in hospital, the incident was all but forgotten, apart from a scar on Mal's neck which had mysteriously vanished when he returned to town a few years later.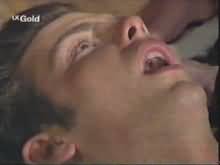 Ben's car crash
His sudden interest in motor racing was bound to end in disaster and, as the 1997 season drew to a close, that disaster struck. As many of his friends and family gathered to watch Ben's first big race, he had a shocking accident in which his car flipped over and burst into flames. After being rushed to hospital, Ben spent time in a coma, before several weeks of physio. Ultimately, the accident led to Ben being reunited with his natural father, Geoff Burke, and leaving Erinsborough for Sydney, to get to know him.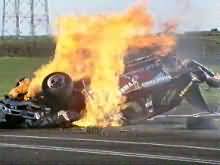 Joel trapped under the ute
The shocking season finale accident was becoming something of a tradition following Mal and Ben's disasters, and in 1998, it was Joel's turn to suffer. Anne had fled from a camping trip, mistakenly believing that Billy regretted sleeping with her, and had parked the ute down by a river when Karl and Joel found her. As they couldn't get the ute to start, Joel and Karl tried to push it back up the bank, but it became stuck and suddenly started slipping back down into the water, trapping Joel underneath. As the water levels began to rise, Karl struggled to keep Joel's head above water, whilst Anne raced back to the camp to raise the alarm. Joel was rescued just in time and taken to hospital, but the injuries to his leg brought about the end of his promising career as a triathlete.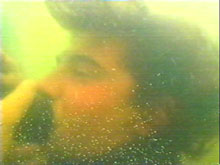 Libby and Steph's bike crash
Just before Libby was due to marry Drew Kirk, she and Steph decided to go on a bike trip, and the next morning the girls packed up and got ready to head home. However, the weather changed and Libby suggested setting up camp, but Steph insisted that she had to get back for work, so the girls got ready to leave. Meanwhile Tess and Daniel decided to go clubbing, asking Toadie to join them, but he had to stay at home and study. That night, Brendan, Tess's husband, called round, looking for Tess and Toadie was forced to tell him that she was out with Daniel. Brendan stomped off, throwing the bunch of flowers he's bought for Tess to the ground and sped out of the street. As Steph and Libby drove home on the bike in the pouring rain, Daniel and Tess danced in the club and Brendan drove like a maniac, finally Brendan pulled out from behind a bus to see Steph's motorbike coming towards him. To the horror of the bus passengers, they crashed, leaving Steph and Libby lying in the middle of the road.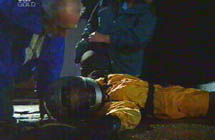 Dee and Toadie's Car Crash
In 2003, Neighbours viewers saw what was meant to be the wedding day of Bliss (sorry), turn into one of the most memorable weddings in Erinsborough's history, for all the wrong reasons. After beating countless attempts to separate them, Toadie and Dee finally agreed to marry. The wedding took place at an elaborately decorated mansion, with a string quartet, the bride looked beautiful and turned up in a limo, with everyone commenting on how perfect the day was, and how 'nothing could stand in their way now'. But, this is Neighbours. Moments after saying their vows, Toadie and Dee drove off to their honeymoon. Dee couldn't contain her excitement when Toadie revealed it was in the Maldives and leant in to give Toadie what would be their last kiss, as it was then when Toadie lost control of the car and it plunged off a cliff into the murky depths below. Whilst Toadie resurfaced, there was no sign of Dee. After frantic attempts to find her he eventually had to give in, and Dee was presumed dead.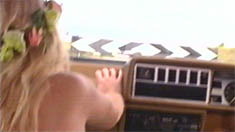 Darcy falls down the stairs
Dastardly Darcy Tyler made a return to the show in 2004, after serving time in prison for his spate of robberies in Ramsay Street. Living up to his reputation as the show's bad boy he quickly discovered the secret that Izzy had been hiding for so long. Much to the delight of the viewers, Darcy threatened to tell Karl the truth about 'his' baby and Izzy knew she had to do something. Izzy met with Darcy in the hospital, where he was working under day release as a porter. She tried to bribe him with money and jewelry, but before she could seal the deal she and Darcy became involved in a struggle that left him lying, comatose, at the bottom of some concrete stairs. Those same stairs caused tragedy for Izzy later, as she had a flashback of Darcy, fell, and lost the baby that caused the trouble in the first place.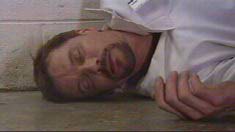 Jack's Car Crash
With the sudden departure of his father, Jack had been left in charge of the Scully family's construction business. His life quickly became revolved round work, study and clubbing and Lyn became worried about how much sleep he was getting. Whilst out clubbing, he met Olivia McPherson who, unbeknownst to his family, and indeed the Neighbours viewers, introduced Jack to drugs, allowing him to party more, and sleep even less. As Jack's performance at the construction site began to falter, and his behaviour became more erratic, it was clear something was wrong. 'Mac' and Jack got themselves into deeper trouble, when Mac suggested they stage a robbery at the construction site, in order to get money and pay off their ever-growing debts. They tried to stage ex-criminal Darren Stark for the crime, which was initially successful, but he was soon given an alibi, and left town. Their plans foiled, Jack fell back into old habits. Meeting Mac the next morning, he told her she had ruined his life, and sped off, late for work. Whilst at the wheel, Jack's lack of sleep caught up with him, and he dozed off. In a scene akin to one of a small-budget Hollywood blockbuster, Jack's car crashed into an electricity pylon, knocking him unconscious, and cutting off all the electricity supply in the area.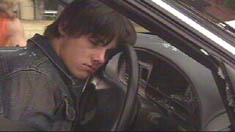 Thanks to Billy, Chloe, Liz, Mike and Steve