.



Features> 20 Predictions by Billy

We've survived twenty years of love, laughter, death and drama. But what might the future bring? Here, we present our 20 predictions for the next 20 years...

01. The Return of Toby Mangel
Of all the possibilities, I think this is one of the most likely. Since Sky returned and occasionally mentioned Toby in passing, I think it really is only a matter of time before he rides into Ramsay Street. Of course, I don't see a need for him yet, but maybe when Sky leaves, he could be used to fill the gap so to speak.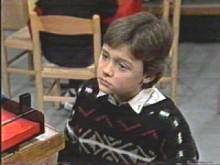 02. The Death of Isabelle Hoyland
To put it bluntly Isabelle Hoyland has been skating on thin ice for a while now, and a character as great as Izzy can really only leave the show in one way - death. How I'm not too sure, but I wouldn't be at all surprised if she became the first Ramsay Street resident to be murdered…
03. The Reunion of Karl and Susan
This really has been on the cards since the day they split up. As much as I love them apart, and as much as I think they have both become better people because of the split, there's no denying that plenty want to see them back together again, and I think before long they'll be renewing their vows at Lassiter's Lake like so many before them.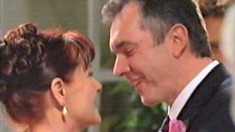 04. The Return of Gail Lewis
It's got to happen. With Paul back on the street as a permanent fixture, I think it would be absolutely incredible for Gail to come back. Of all Paul's wives, I think Gail was the one who worked the best with him. They had similar motives and were much better suited to each other than Paul was with Terry or Christina. Plus she has the triplets, who are conveniently in their teenage years, so once Stingray, Boyd, Sky and Serena fly the nest there's three newbies just waiting to be cast.
05. The Re-Introduction of Lassiter's
Again, I'm thinking with Paul back on the scene Lassiter's could only become more dominant. Paul is Lassiter's - they go together as well as Madge and Harold and Scott and Charlene. With Karl not really using the surgery anymore, it could be an excuse to turn it back into the Lassiter's offices, or even build a new set elsewhere.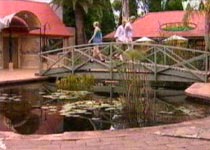 06. A Ghost From Toadie's Past
I have this feeling that when Toadie finds someone new and chooses to marry them, his past will come back to haunt him. By that, I'm referring to his ex-wife Dee, who drowned on their wedding day. Dee's body was never recovered, so there's every possibility she can return to gatecrash the wedding, claiming that Toadie is indeed still married to her.
07. All Change at Number 26
Number 26 seems to be wasted with just Lyn and Oscar inside. We all know Phil Martin stole the house from the Robinsons and then sold it onto the Scullys, and with Paul back in town, there's really only one place he should be living. For as long as the show goes on, Number 26 will always be known as "The Robinson House", so let's make that a reality again.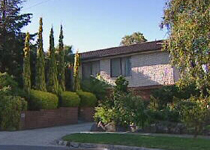 08. The Return of Louise
She's been gone for a few years, and I think once Louise "Lolly" Carpenter hits her teens she'll be back, re-cast hopefully, to stay with Lou.
09. The Carpenter Clan
Speaking of which, Lou seems to be very lonely rattling around Number 22 by himself, so I think it would work if Lauren and her husband and child moved in with him. They've always had difficulties, so maybe their finances get the better of them, like it did with the Martins when they first returned to stay with Jim and Helen, so they decide to stay with Lou. It'd bring him some much needed family and liven up the street a bit.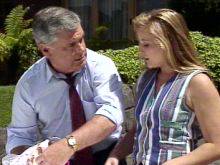 10. Welcome Back Libby
Since she's been gone it feels like there is a huge gaping hole in the programme. Let Kym Valentine spread her wings by all means, but we all know where we'd rather see her. Libby Kennedy will have to come back, preferably with Darren in toe.
11. The Departure of Karl
I have this gut feeling that a huge cast member will leave within the next few years, and I'm thinking it's going to be Karl. I'm not too sure as to whether they would kill him off or not… he'd deserve a death for sure, but at the same time, if he ever wanted to return, they may want to consider leaving the door open for him.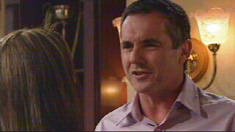 12. More Scullys
The Scully clan gets smaller every year. With Stephanie a Hoyland now, and Jack leaving, there's only Lyn. And let's be honest, Oscar doesn't count as a cast member. From the start the Scully family have always been depicted as huge, much like the Rebecchi family. It wouldn't surprise me if "Mick and Di" set up home in Erinsborough, or even sent their kids to stay with Auntie Lyn. No details were ever given about their children, so the scriptwriters really have a blank canvas.
13. Rosie's Resurrection
This is probably the thing that's the least likely to happen, but hey, anything's possible. With the Hoylands now mainstays on the programme, I think it would be a wise decision to bring Rosie back. We all know that there's a very dodgy past regarding Rosie and her children, and I don't think that can be successfully explored without Rosie present. Although Maggie Millar seems reluctant to return to the show, I truly think if she were given a decent storyline and treated with the respect she deserves, it would be a success and a great storyline.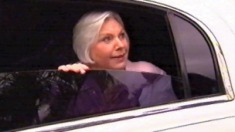 14. Goodbye House of Trouser
The House of Trouser is undoubtedly one of the worst things ever. I know it sort of has this cult status, but it was once a classy sharehouse which has now become this dank, messy, dirty bachelor pad. I understand the reasoning - three young lads living together, but let's look at these boys. One's a lawyer, the other's a cop and the last one is a father. Now, forgive me, but they aren't University freshmen anymore - they need to sort this out big time.
15. The Opening/Closing Titles
I'm hoping at some stage in the future the opening and closing titles will have some sort of continuity to them. It's frustrating that the credits change their style every year. It needs something simple yet classy that can last. The perfect example was the split screen credits that were introduced for the 2003 Season. They were well received and were fantastic, but barely lasted a year. The closing also needs something done. I'm sorry, but these episode stills really don't do anything for me. The closing should be shots of the houses. Cast members come and go, but the things that will never go away are the houses. They're what the show is all about, and that should be recognised.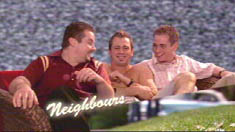 16. A New Theme
As nice as the current theme tune is, I think before long a new theme tune will be introduced. I'm hoping it will include the old lyrics which haven't been used since 1992, I.e., "next door is only a footstep away" and "just a friendly wave each morning, helps to make a better day", and I also hope it will revert back to its original style.

17. A New Producer
I know it's incredibly unlikely to happen, as Peter Dodds seems rather happy staying with Neighbours, but he's been the producer of the show now for ten years. Beforehand producers would last only a couple of years, and I think that was good for the show, as when you look back on the old seasons, you can clearly tell when a new Producer has arrived as the show would shift slightly from what it was like before. Whilst there's no question that Peter Dodds is good at his job (hell, we all watch the show and enjoy it), I'd like to see what someone else could bring to the show, especially now it seems to be more solid in its structure and what it's all about.

18. Less Drama?
This new era Neighbours has entered is great, with the writers really taking advantage of being allowed to do more with the characters. It's good viewing, but part of me misses the border disputes and going round to borrow a cup of sugar. Neighbours was different because, well, nothing happened, but when something did happen, boy was it good. I'd like the show to revert back to that, as I do believe that was all part of its charm and what won it its viewers in the first place.

19. Cast Stability
I think what makes soap operas like Coronation Street and EastEnders last is the fact that the cast, at least in the old days, remained the same. I have to credit Neighbours here - it has produced some fantastic recogniseable long standing residents. The Kennedys, Harold, Lou, Toadie, Libby, and to a certain extent Lyn Scully. I think if the show keeps these characters, as well as the Bishops and the Hoylands, as permanent fixtures, it can only equal success. It's not realistic for a family to buy a house and move out two, three, four years later. When people buy houses, they stay there for years and years, for the most part. It's good to see familiar faces and I hope that David, Sky, Liljana, Max, Serena, Summer and Boyd all remain with the show for several years to come, as they are great characters with great potential.

20. Another Twenty Years
Of course, I predict that Neighbours will go on for another twenty years, and hopefully another twenty after that. It's been so long and it has never gone stale (except for 1995 and 2002). Whilst its constant revamps can be kind of annoying, they help to introduce the show to new audiences as well as keep the loyal viewers interested in it. It's nice to see it change, see it grow, and see families come, go, and more recently return. Let's face it - it's the greatest show on earth and anybody who says otherwise is, well, a caketaker.