.


Features > 20 Signs You've Been Watching Too Much Neighbours by Kate
We're all big fans of Neighbours around here - wouldn't be reading this if we weren't - but how do you know when enough is enough? Here are 20 of those telltale signs that it might be wise to only watch one episode a day...
1. You've lived in every house on your street.
2. You wander uninvited into your neighbours' houses and pour yourself a glass of orange juice from the fridge.
3. The words 'spiggin', 'goodo' and 'caketaker' have found their way into your everyday vocabulary.
4. Your relatives have fishy nicknames.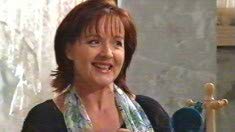 5. You decide you need a makeover and go shopping for scarves.
6. You buy yourself a pet bird and name it Dahl, or a pet sheep and name it Cassie, or a.... you get the idea.
7. You go on a three-month cruise and are never seen again.
8. You go to help out on your father's farm and are never seen again.
9. You have relatives you don't even know about. Yet.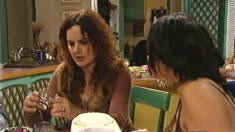 10. You can read coffee grains.
11. You eat Anzac biccies.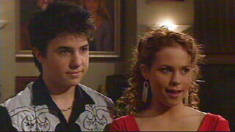 12. Your name probably begins with an 'S'. Step forward Susan, Sindi, Scott, Stuart, Sky, Serena, Steph, Summer….
13. You punctuate your sentences with 'like', 'well' and 'y'know'. "Um, well, y'know, Gino's, like, working me so hard."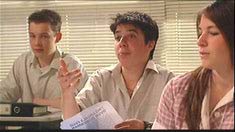 14. Your local school has hundreds of pupils, yet only one classroom.
15. You're yet to complete a full day's work.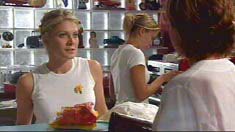 16. You can't let one day pass without visiting your local pub/coffee shop/doctor's surgery.
17. At said pub/coffee shop/doctor's surgery, you end up leaving before you've finished your milkshake/beer/appointment.
18. At some point in your life, you've listed rhythmic gymnastics as one of your hobbies.
19. You've dressed up as a bunny to protest about animal rights.
20. You read an article entitled "20 Signs You've Been Watching Too Much Neighbours."