.
Features > The Prisoner Connection by Barry
First conceived in 1977, 'the year of the woman', under the title of Women in Prison, filming of a radical new televison soap opera commenced on Wednesday 4th August 1978 with thirteen core cast members. With gritty storylines and instantly recognisable characters, one of the most legendary Australian dramas was born. Running for seven years with a total number of 692 episodes under the title Prisoner, with the suffix Cell Block H added for overseas viewers to avoid confusion with the Patrick McGoohan series The Prisoner, the series brought together some of the finest actors in Australia, winning both the ratings and the Logies!

Prisoner was the brainchild of Reg Watson, who later went on to create Neighbours. When Prisoner ended in 1986, many of the ex-cons were later to 'do time' in Ramsay Street. The building used as the Wentworth Detention Centre was in reality the Channel 10 studios in Nunawading, Australia, with twelve sets constructed in Studio B, which is now occupied by the cast and crew of Neighbours. Many of the barred windows added to the side of the building to make it more in-keeping with a prison, have been left as a tribute to the show and can still be seen today.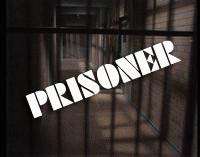 Prisoner took no time in establishing itself as a top rating drama show, and at its peak of popularity in the mid 1980's grabbed the attention of thirty-nine million American viewers, with a reported ten million in the United Kingdom. According to Grundy's, 6480 actors writers and directors were employed throughout its run, together with 784 crew! Alongside Neighbours, Prisoner remains one of the most successful Australian dramas of all time. Almost twenty years after the series ended, it still remains as popular as ever with an ongoing web campaign for it to be re-shown again in the United Kingdom.
Here, we take a look at some of the most well known Prisoner cast who have moved on to Neighbours...

Prisoner's Top Dogs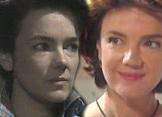 Janet Andrewartha: Lyn Scully - Reb Keane... Before arriving in Neighbours as the loveable Lyn Scully, Janet Andrewartha portrayed a much feistier character in Prisoner, as 'rebel' Reb Kean. A firm favourite with fans of the show thanks to Janet's exceptional performance, Reb was to become one of the best characters Prisoner ever created. Arriving in episode 422, Reb is charged with armed robbery and sentenced to seven years imprisonment. Throughout her time inside, Reb found the only way to survive was to aim for top-dog status (leader of the women) within the prison and would battle, aggravate and bash anyone till she got there. However, the key to the characters success was that underneath the ice-cool James Dean persona was a nervous, anxious young woman who found it hard being accepted in normal society without her tough exterior, which was the product of a very unhappy childhood. Reb is transferred to the maximum security prison Blackmoor in episode 506 vowing revenge on officer Joan Ferguson (Maggie Kirkpatrick). She returns to the series again in episode 577 as a nervous wreck, having undergone Electro compulsive therapy (ECT) twenty-seven times in eight weeks. The prisoners and officers are stunned by the apparent personality change, and are reluctant to believe her story. Reb leaves the series in episode 589 when she is released from jail, with both prisoners and viewers alike wondering if her story was true, or if it was a cleverly concocted plan.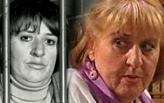 Lesley Baker: Angie Rebecchi - Monica Ferguson... One of the first to stand as top-dog alongside Bea, Monica ends up in Wentworth as a result of being framed for drug smuggling. She takes over the top dog position when Bea is stabbed, but clashes with inmate Noeline Burke. When the women find out that a new prisoner Bella Albrecht is inside for murdering her own child, Monica takes the lead and attacks her in the garden. Bella is later found dead in the prison, and Monica becomes the prime suspect. She vows that she will go straight, and is released in episode 60 and never heard of again.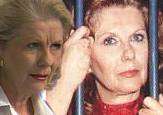 Anne Charleston - Madge Bishop -Lorraine Watkins , Policewoman ( x 2) Deirdre Kean... Anne's very first appearance in Prisoner was as Lorraine Watkins in episode 2 playing the daughter of an elderly inmate who has just been released after serving a life sentence. She later appears as a policewoman who collects a baby from the halfway house (345-346) and again in 354 questioning a prisoner after a rape. She is cast in the role of Reb Kean's mother Deirdre in 1985, who helps her to escape from hospital after being 'bashed' by Marie Winter. She is charged with aiding and abetting an escapee and ends up in Wentworth with Reb. The other prisoners are quick to persecute when they find out she is Reb's mother, and make fun of her for her middle-class background. She is severely beaten by the other women in episode 483 which eventually leads to a reconciliation between mother and daughter.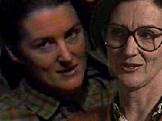 Maggie Dence: Dorothy Burke - Bev Baker... Just as the women of Wentworth were rid of one menace in Marie Winter, along came another! Maggie Dence played psychopath Bev for only five episodes in 1985, but her character had enormous impact on the series. One of the most chilling characters to have been created by the writers of the show, Bev took great delight in telling the other women the gruesome details of people she had murdered. Bev had an uncontrollable desire for human suffering, and used the other women as guinea pigs to gratify her lust for exploring the sensation of pain. Her final episode was in 477, when her reign of terror peaked by murdering new prison social worker Rob Summerton. Within moments of meeting him, she had a knitting needle skewered through his heart. Officers approached Bev, asking her if she killed Rob Summerton. "Was that his name?" Bev casually sneered. In front of the group of disgusted onlookers, Bev pulled out a syringe and injected air into her bloodstream. Her suicide remains one of the most harrowing scenes in the history of the show.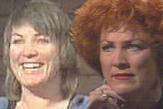 Caroline Gillmer: Cheryl Stark - Helen Smart... Helen arrives at Wentworth in episode 161 on a 10 day sentence for not paying a fine for prostitution, and helps the other inmates organise an escape through an underground tunnel. Used mainly for comic relief around the prison, her character would enter and exit show several times, usually for soliciting. She makes firm friends with Bea Smith, and later Judy Bryant who she helps to buy a second halfway house for ex-prisoners who have newly been released from jail. Helen's other major storylines involved the plot about a prostitute killer, being framed for possession of drugs, helping get her sister Sharon out of the clutches of a cult, and being bitten by a snake which is in her cell. Her constant practical jokes on 'The Freak' are enough to get her transferred to another block, and we last see Helen in episode 433.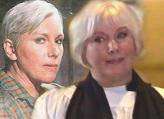 Maggie Millar: Rosie Hoyland - Marie Winter... Fans of Neighbours know Maggie as Rev Rosie Hoyland, but before she romanced Harold and Lou in Ramsay Street one of her best known television roles was as top-dog Marie Winter in Prisoner. Arch enemy of Bea Smith, Marie was a notorious trouble maker and took great enjoyment in harassing the other inmates and staff. She was involved in two riots, attempted murder, drug dealing, and made several attempts to bribe officers to get what she wanted. There was never a dull moment when Marie appeared in the show! Eventually The authorities had enough of the insurmountable Marie and decided she would be transferred to the maximum security prison at Blackmoor. Marie had made two previous escape attempts by creating diversions, and the news she was to be transferred made her determined to try again. Marie's last escape attempt was successful and created one of the most over-the top and most talked about exits from the show.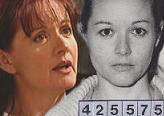 Jackie Woodburne: Susan Kennedy - Julie 'Chook' Egbert... Transferred to Wentworth in episode 537 after a fire at Barnhurst prison, Jackie played quiet and shy Julie Egbert for eighty-seven episodes in 1985. A very intelligent young woman, with the ability to memorise facts and figures, Julie ended up inside as a result of theft. During a terrorist siege at the prison, Julie was forced to crawl through the air conditioning system to seek help. She manages to get through to the police, but was not in enough time to stop the brutal murder of their much loved top-dog Myra Desmond (Anne Phelan). Julie went on to form a close friendship with prison handy man Steve Ryan, and after he saves her life during a riot she falls in love with him. They plan to get married, against the wishes of Steve's mother, who blackmails the infamous warden Joan 'The Freak' Ferguson (Maggie Kirkpatrick) into giving Julie a longer sentence. However Julie and Steve eventually marry, and she is later transferred back to Barnhurst to finish the remainder of her sentence.

Roll Call! From Prisoner to Neighbours…
Elspeth Balantyne - Meg Jackson/Morris - Cathy Alessi
Colette Mann - Doreen Anderson/Burns - Cheryl Stark II
Vivean Gray - Edna Pearson - Mrs. Mangel
Linda Hartley - Roach Walters - Kerry Bishop
Brian James - Stan Dobson - John Worthington
Maxine Klibingatis - Bobbie Mitchell - Terry Robinson
Genevieve Lemon - Marlene Warren - Brenda Riley
Terrence Donovon - Shane's Foster Dad - Doug Willis
Jackie Woodbourne - Julie Egbert - Susan Kenedy
Tom Oliver - Ken Pierce - Lou Carpenter
Ian Smith - Ted Douglas/Pixie's Dad - Harold Bishop
Stefan Dennis - boy Doreen kissed - Paul Robinson
Anne Phelan - Myra Desmond - Claudia Harvey
Carole Skinner - Nola McKenzie - Laura Dennison
Olivia Hamnett - Kate Peterson - Hilary Grant
Judith McGrath - Colleen Powell - Margaret Hamilton
Louise Le Nay - Sandy Edwards - Barbara Hill
Margot Knight - Sharon Gilmour/Terri Malone - Jean Richards/Tracey Cox
Kirsty Child - Anne Yates/Willie Beecham - Carmel Tyler
Virginia Hey - Leigh Templar - Beth Travers
Tim Elston - Scott Collins - Jeremy Lord
Lois Collinder - Alice Jenkins - Meredith Downes
Louise Siversen - Lou Kelly - Carol Barker
Gerda Nicholson - Ann Reynolds - Robyn Taylor
Alan Hopgood - Wally Wallace - Jack Lassiter
Bryan Marshall - Jonathan Edmonds - Gerard Singer
Mary Ward - Mum Brooks - Mrs. Granger
Kate Jason - Martha Eaves - Elinora Romeo
Terrie Waddell - Lisa Mullins 2 - Meredith Lord
Briony Behets - Susan Rice - Amanda Harris
Gary Files - Fred Ferguson - Tom Ramsay
Shane Connor - Bongo Connors - Joe Scully
Anne Haddy - Alice Hemmings - Helen Daniels
James Condon - James Dwyer - Douglas Blake
Gloria Ajenstat - Tammy Fisher - Susan Cole
Sheryl Munks - Brumby Tucker - Chrissie
Andy Anderson - Rick Manning - Mick Scully
Wynn Roberts - Stuart Gillespie - Frank Darcy
Tim Hughes - Bazza/Bill Hunt - Ross Warner
Sue Jones - Kathy Hall - Pam Willis
Peppie D'Or - Roxanne Bradshaw - Sandra Lloyd
Carole Yelland - Joanne Slater - Rona Jarrett
Rona McLeod - Jeannie Stanton - Felicity Brent
Merrin Canning - Carol Colsen - Carol Brown
Jodie Yemm - Rosemary Kaye - Kelly Morgan
MariLyn Maguire - Meryl King - Nancy Brewster
Alethea McGrath - Dot Farrar - Mary Crombie/Lily Madigan
Kim Trengove - Rachel Millsom - Sandy Morris
Jayne Healey - Barbie Cox - Crystal Marker
Ernie Bourne - Mervin Pringle - Rob Lewis
Christine Harris - Pippa Reynolds - Sylvie Latham
Nick Caraffa - Mick Warner - Tony Romeo
Mike Bishop - Harry Grosvenor - Mick Anderson
Paddy Burnet - Ida Brown - Pearl Barker
Tommy Dysart - Jock Stewart - Fergus McLeod
Maureen Edwards - Sue Bailey - Marcia Taylor/Ruby Dwyer
Gerard Maguire - Jim Fletcher - Parnell
Richard Moss - David Adams - Glen Matheson
Reylene Pearce - Phyllis Hunt - Mrs. Woodhouse
Nicki Paul - Lisa Mullins 1 - Natalie Rigby
Sean Scully - Dan Moulton - Bernie Samuels
Kylie Foster - Angel Adams - Wendy Gibson
Maurie Fields - Len Murphy - Old Sid
Christine Earle - Janet Williams - Marelle Balaskas
MariLyn Rodgers - Queenie Marshall - Diane Carter
Kevin Summers - Ben Fulbright - Det. Sgt. Goldstein
Terry Gill - Insp. Grace - Sgt. Herron
Joy Westmore - Joyce Barry - Nancy Bliss
Nigel Bradshaw - Dennis Cruckshank - Alex Slater
Sally Cooper - Jenny Armstrong - Maggie Hancock
Howard Bell - Andrew Fry - Rev. Sampson
Barry Hill - Lyle Davies - Arthur Bright
Thanks to Prisoner: On the Inside for donating Prisoner images.