.
Features > The Sullivans Connection by Steve
Running from 1976 until 1982, The Sullivans was a teatime soap set in Australia during World War 2. The episodes began depicting 1939, just before the outbreak of war, and showed the effects of these changes on one family – the Sullivans – as well as some of their friends and neighbours. Over the years, cast members came and went, but the show always covered important issues from the day, with great attention to period detail. After six years and 1114 episodes, as the show reached 1945 and the end of the war, The Sullivans came to an end.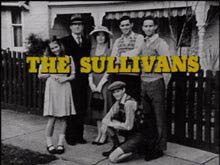 Set, like Neighbours, in the Melbourne suburbs, The Sullivans provided a launching pad for many well-known Australian actors, including Mel Gibson and Sam Neill. Although originally scheduled to run for 13 weeks, it proved to be extremely popular with fans and critics alike, and was sold to over 45 countries around the world, including the UK, where it also became a hit. The show made stars out of the actors behind the Sullivan family, whilst also tackling issues including illegitimate children, bigamy and suicide.
Many actors made their way from The Sullivans to Neighbours. Here are some of them…

From The Sullivans to Neighbours...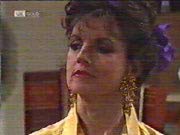 Lorraine Bayly: Grace Sullivan - Faye Hudson... As matriarch of the show, Grace Sullivan, Lorraine was on of the mainstays of The Sullivans for the first few years. She and her husband, Dave, had five children, one of whom was adopted, who she watched go to war for her country. Lorraine left the show after only a few years, and Grace was sent off to London to care for her injured son, John. She later died off-screen during a bomb raid. Ten years later, Lorraine joined the cast of Neighbours in the recurring role (which became permanent for a short while later on) of Doug's meddling sister, Faye Hudson. A slightly mad individual, Faye managed to irritate her family to the point where she was forced to move out, but managed to horrify them by renting a house just down the street. Having endured, amongst other things, an engagement that ended in disaster, she fled Erinsborough when she found herself about to be sued for a fire at Gaby's boutique. Click here to read our interview with Lorraine.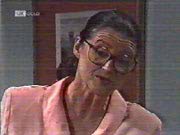 Maggie Dence: Rose Sullivan - Dorothy Burke... Long before stalking the streets of Erinsborough as the formidable Dorothy Burke, Maggie played Grace's sister-in-law, Rose. Rose ran the shop with her husband, Harry, before being killed off after drowning in a river. Over a decade later, Maggie arrived in Ramsay Street in the memorable role of school principal Dorothy. The character of Dorothy quickly became a Neighbours legend, and Maggie spent three years playing her, before riding off into the sunset with her new beau, school inspector Tom Merrick.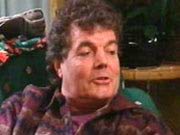 Andy Anderson: Jim Sullivan - Mick Scully... Andy played Jim, son of Mary Sullivan, and another member of the family returning after serving for his country during the war. Jim kept the Sullivan name going in the show, marrying Alice Watkins, who later fell pregnant and was one of the later owners of the shop. In the nineties, Andy acted alongside Shane Connor in the fire-fighting drama Fire. They then teamed up again in 2000 when Andy guest-starred in Neighbours as Mick, brother to Joe Scully. Mick spent several weeks sinking into a depression over his state of unemployment, before the Scully family managed to help him out. Click here to read our interview with Andy.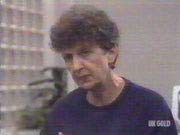 Vivien Gray: Ida Jessop - Nell Mangel... Beginning a tradition of playing local gossips and busybodies, Vivien Gray starred in The Sullivans as the family's neighbour, Ida Jessop. A widow when the series began, Ida later remarried to Arthur Pike, a man who had assisted Tom Sullivan during his time in England during the war. A few years after The Sullivans ended, Vivien took on the role of another interfering neighbour – Nell Mangel. Mrs Mangel proved to be a hugely popular character, but, unlike with Ida, fans found it difficult to distinguish between Vivien and her character. After just over two years in the role, Vivien decided to leave, as it was rumoured that the abuse became too much, and Nell married John Worthington and left for England.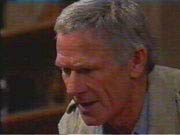 Norman Yemm: Norm Baker - Ray Murphy... Norman Yemm played Norm Baker, a former army captain who had served with patriarch Dave Sullivan in the First World War. Norm later married Maggie, landlady of The Great Southern pub. During the early years of Neighbours, Norman guest-starred as Ray Murphy, father of alcoholic Warren, and one of the few men to ever get close to Madge Mitchell. However, Norman's Neighbours connection doesn't end there. In 1986, his daughter, Jodie, played teenage tearaway Kelly Morgan, who lived with Des and Daphne before leaving to work in an old peoples' home. In 1998, Norman returned briefly to Neighbours to play Jack O'Connor.

Also...
Andrew MacFarlane - John Sullivan - Bobby Hoyland
Mark Little - Danny Wilson - Joe Mangel
Myra de Groot – Laura Watkins – Eileen Clarke
Graham Harvey – Robbie McGovern – Rob Evans
Peter Harvey-Wright – Urger O'Keefe – Graham Gibbons
Maggie Millar – Elizabeth Bradley – Rosie Hoyland
Kylie Minogue – Carla – Charlene Robinson
Bruce Kilpatrick – Gorgeous Williams – Bob Landers
Sean Scully – Sam Kendall – Bernie Samuels
Gerda Nicholson – Mrs Turnbull – Robyn Taylor
Joy Westmore – Psychic – Nancy Bliss
Noel Trevarthen – Det. Sgt. Shearer – Malcolm Clarke
Francis Bell – Billy Brinkley – Max Ramsay
John Orcsik – Father Mulcahy – Ron Kirk
Charles 'Bud' Tingwell – Dr Hammond – Bert Willis/Henry O'Rourke
Andrew McKaige – Eddie Patterson – Geoff Burke
Olivia Hamnett – Meg Fulton – Hilary Grant