.
Interviews > Susan Bower
It has been almost four years since Susan Bower took over as Executive Producer of Neighbours and over two since our last interview, here she speaks to us about the 25th Anniversary, the move to Eleven and what to expect as we head towards 2012...
It's been over two years since we last spoke, during which time Neighbours has been on a bit of a rollercoaster ride, were you happy with the way the 25th Anniversary celebrations went?
Absolutely yes, we found that it was very fitting and the media who were invited to our celebration event were respectful and it was good to remind them how long it had been, where we have been and where the show is heading. We also had a private function with all past members invited and that was just like a family gathering, lovely.
The eve of episode 6000 was marred by news of the show's move to Eleven, with many fans assuming it was the death knell sounding for the show, however it seems to have been the opposite - the show seems revitalised and is experiencing excellent ratings for the channel, surpassing all expectations and even challenging some of it's analogue counterparts. How do you think the move has gone?
Beyond all expectations, it's been a triumph for the show. It just shows that Neighbours is more than relevant in an ever changing world. The fact that Channel Eleven is seen as predominately a youth channel and our loyal viewers have followed us over, and more new viewers have joined us, it's very satisfying. Neighbours is more often than not the highest rating program across all the digital channels, not bad for 26 years old.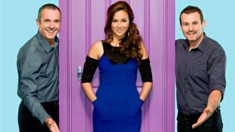 Following a few years of almost constant negative press there seems to be a positive buzz about Neighbours again both in Australia and the UK, with increased interest online, in the press and increasing interviews with the cast. What do you think has brought this change about?
I don't agree entirely with that as I think that by and large we have been treated positively by the media. The show is often pick of night in the reviews and at the end of the day, it's about the stories. I think when a show goes through a transition, and when the fans own the show and we love that they take it into their hearts, change of any sort of a family member is received with suspicion, I understand that. However, I'm confident if we continue with our warmth, humour and high drama which speaks to all of us, we'll keep our fans. In terms of increased media coverage, we do our best to keep fans informed via the media and our cast are extremely cooperative and generous when it comes making themselves available.
2011 has seen the return of Oliver, Carmella, Chloe, Harold and Malcolm, plus an increasing number of references to past characters. Has there been a conscious effort to make more nods to Neighbours' rich history? How do you go about this in a way in which not to alienate new viewers?
I think it is a fine balance. We are not afraid of mentioning the past; it's a nice way of easing in new cast. The old and new will always be with us. We're very proud of our past. Also remember that Neighbours is about families and family members don't just disappear so if it fits the story, we will bring back characters. Having said that, it depends on the availability of the actors and whether they want to go back.
It has also been a difficult time for the show in terms of cast changes, to lose key players across almost every household is rare and the cast has felt quite depleted at times with Tom Oliver part time and Kym Valentine on extended leave. Is it a struggle to find ways to make up the numbers with the likes of the Robinsons and the Kennedys who have been around a while? Is it time the Ramsays moved in with Paul?
Funny you should ask that, keep watching!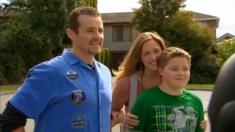 Conversely, the revelation regarding Callum's parentage has created a strong family unit at Number 30, are wedding bells on the cards for Toadie and Sonya anytime soon?
Toadie, Sonya and Callum are a wonderful family unit; however we need to keep the family unit contemporary. Whilst weddings and marriage seem to be making a comeback in the real world, there are equally a lot of people who decide not to get married so we take Sonya and Toadie on a journey which is most truthful for the characters. They certainly talk about marriage as an option very soon on air and they have to work through that.
Sonya, Jade and Kyle have quickly proved to be very popular additions to the core cast, whilst many viewers have struggled to warm to the Williams' - why do you think that is?
I think it is very interesting that for some reason when we introduce a family, there is resistance. It happened with the Parkers and the Timmins'. It's a mystery to me, yet individual characters have an easier entry. However, then we are scrutinized for not having complete families. Damned if you do, damned if you don't. Just on Tash, I see her as a character you love to hate. She is so out there and we have a reason for that, and if people want to hang in there and trust us, the way Neighbours always explains situations and behaviours with their back stories. Also you need to have a character which mixes up things and that's always happened on Neighbours, it's nothing new. We love it that characters, whether you like them or not, are being talked about. I'm concerned when there is silence about a character. As an example, when Steph Scully, a much-loved character, gave up her baby, there was enormous conflict amongst the audience and lots of discussion and that's a great thing. Those episodes were among our highest rating.
A number of the current regulars started out as guests, why do you think some of these characters stand out to the audience more than hundreds of others that pass through Erinsborough each year?
I think they just stand out. They evolve, the actor themselves brings a certain uniqueness to the character. A case in point more recently is Kyle. He started out as a student in a guest role over two years ago and as time went on, we involved Kyle with other characters and now he is quickly becoming one of our most popular.
The departure of Lyn and Rebecca has left Harold's and Charlie's without direction. Are there any plans to bring in new owners?
Yes, there is always a plan to do that but we don't just want to wheel someone in, we need to make them have impact if they're going to stay.
Lou's returns are becoming increasingly contrived, often being left with little to do until his next departure storyline. Would you ever consider bringing in one of his children with their family, such as Guy or Ling Mai, which would give him a place in Erinsborough whilst still allowing him to go off and visit Lauren or Lolly?
I don't dispute what you're saying and we struggled with that for some time. Obviously we want to keep Tom (Oliver) forever, however I think you will find as the months role on, these comings and goings are much more natural and the grandfather role in the Ramsay house with those girls, no matter where they live, is really special. That's not to say other family members may not make a return.
Recent research in the UK has revealed that 30% of Neighbours viewers are over 65 years old, whilst 31% of our recent poll stated they would like the next regular character to be over 60. Given these figures and the universal popularity of previous mature characters such as Helen Daniels and Harold Bishop, why does there seem to be a continued reluctance to introduce such characters?
There isn't reluctance. There are many reasons why decisions are made but stay tuned. We are very aware of the inter-generational stories and the fact they are very much apart of Neighbours and will continue to be but again it's getting the right chemistry, where do they fit in, what is best for the show but that is very much on our radar.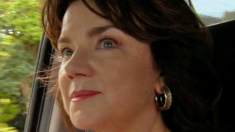 There are currently few friendships amongst the older characters, Susan has lost Rebecca and Lyn in the space of a few months and Karl has been rather lonely since the departure of Steve Parker, whilst Paul seems continually isolated. Are there plans to address this?
Yes, that's all I'm saying on that otherwise I'll give too much away.
The current teen group of Andrew, Summer, Tash and Chris have failed to match the success of their predecessors, and they seemed to lack any real bond, however we are gradually seeing more of a friendship developing between them, has this deliberately been a slow burn?
I disagree. I think again it is the audience getting used to new people. Our current teens have been very close but like all friends, their relationships go up and down. Characters and relationships are always better in hindsight when you introduce new people.
Early 2010 saw Paul revert to being the ruthless businessman and loving family man he was in his original stint and although he briefly reverted to his malevolent form, the past few months have seen him give Andrew driving lessons, attempting to bond with Summer and giving neighbourly advice to Lucas and Callum whilst meanwhile causing conflict where business is concerned. Do you think the right balance has finally been found for Paul?
Yes, I do. He will continue to be a ruthless business man when his business is concerned. He will continue to be nice but in a Paul Robinson way which isn't the same as most people. You'll see little bits and pieces of the softer side of Paul which makes him a more interesting character. There is a fantastic story coming up Karl and Paul that will illustrate this.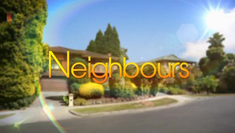 You told Inside Soap back in March that a refresh of the theme tune was due soon. Is this something we can expect next season? The current title sequence was very well received - is a new title sequence coming too?
That I can't answer straight away, it's still very much in the planning stages.
Finally, what can we expect as we head towards 2012?
I wish I could tell you everything. It's all marvellous. There is a very dark secret uncovered, there is change of atmosphere on Ramsay Street where the big wide world [comes] in to mix us all up. There are new characters, there are some dramatic finishes to relationships, there is the coming together and falling apart of relationships. There is the beautiful opening of a heart and we have a wonderful odd couple. We have a surprise change in a character who is sick of being the good girl, I think you can work out who that is, and some different visuals and locations. There is so much happening, you won't be disappointed.
If you've enjoyed the interview and would like to discuss it with other fans, click here
Interview by Callum. Added on 28th August 2011