.
Interviews > Philippa Burne
Having started out as a Neighbours storyliner, Philippa Burne worked as a scriptwriter and story editor before leaving in 2005 to work on various soaps in Europe and the USA. These days, she's back on the Neighbours writing team and here she shares some thoughts on the show's success...
Can you give us a background on your career and involvement in the television industry prior to Neighbours?
Neighbours was my first tv gig. Before that I had published a novel, taught writing, edited a youth magazine, been a government policy advisor, a caterer, run an art gallery... The usual crooked path taken by most writers.
How did you first come to work on Neighbours?
I used to work in a bookshop and one day I got chatting to a customer who happened to have a novel being published at the same time as mine – her name was Louise LeNay and she was a script editor on Neighbours. We kept in touch - mainly because I kept ringing her about getting a job. Then one day there actually was a job going, as a storyliner. I tried out, got the job, moved to Erinsborough.
You worked as a Neighbours scriptwriter and story editor between 2001 and 2005. Were you a fan of the series before joining the crew?
You can't grow up in Australia without being aware of Neighbours – it's in the air we breathe. Watch it regularly or not, you know about Charlene and Scott getting married, Julie Martin falling off a building and Bouncer getting stoned.
I remember going to a restaurant in Melbourne one night with a friend who'd done wardrobe on the show Henderson Kids where she worked with Kylie. We ran into Kylie and Jason having dinner. They asked us to join them. My friend declined – she had a pending breakup to discuss with me privately. Sigh. What might have been…
You recently returned to the writing team. Did you keep up with the show during your time away? What do you think of the changes that have been made in recent years, such as the 'back to basics' revamp?
I've kept up with the show as best I could but I've been traveling and living a lot in countries which just don't get Neighbours! But whenever I've been in the UK or Australia I've caught up. And of course there's been YouTube to provide such highlights as the TV Week Hall of Fame song and dance routine.
The episodes I've seen this year have been fantastic – right back to the heart of Neighbours. And of course that kind of character-based emotionally true drama is the most enjoyable and satisfying to write.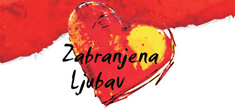 In the last few years, you spent time working on some European soaps, such as Croatia's Forbidden Love. How does working on the European soaps compare to Neighbours?
Let's just say, they've been some crazy years. I worked on Zabranjena Ljubav (Forbidden Love) in Croatia, Medzi Nami (Between Friends) in Slovakia, Na Wsolnej (Between Friends) in Poland, Lotte (Ugly Betty) in Holland, Monarch Cove in the USA, and Ne Daj Se, Nina (Ugly Betty) in Croatia.
The main difference was being involved in shows at their early stages. Seeing all the setup of studios, helping create characters, situations and stories for specific cultures which I was rapidly learning about, and going to parties to celebrate first episodes and the first year on air, rather than episode 4000 or year 20 of Neighbours.
Who are your favourite Neighbours characters, past and present, to write for?
I always love writing Karl and Susan because they are both serious and funny, and the actors do such a great job with whatever is written for them. Libby and Toadie also – who can forget Drew's funeral or when Dee was lost in the sea? Max was also a huge favourite for us editors at the time of his romance with Steph. And of course, writing Izzy Hoyland was pure joy. Currently I really enjoy writing Donna, Dan and Lucas – they're defined, strong characters.
Of all the Neighbours episodes you've been involved with, do you have any scenes or moments you wrote that you were particularly pleased with?
As a storyliner, one of the first stories I worked on was Madge's death so that was certainly memorable. As a script writer, I got to throw Drew from a horse and send him to his death. I also wrote Steph's disastrous wedding with Marc when Flick ran off with the groom. The amazing thing about that was how many people contacted the show asking for the wedding vows I wrote to use at their own wedding! Surely the vows did not carry good karma given what happened to poor Steph! I also got to name Stingray which made me happy – until he was killed off.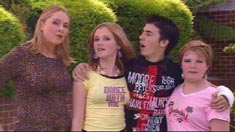 You were responsible for the debut episodes of several characters, including Dylan, Janae and Bree Timmins. Are you given information on what the character is going to be like, or are you essentially responsible for creating a new character's 'voice'?
The story team develop a character breakdown outlining who the newcomer is – connections, a bit of backstory, character traits, likes and dislikes etc – which guides the script writer. With major characters these can be quite detailed. Naturally, it evolves once the actor is cast and brings their particular energy to the part. In the first few weeks of a new character, the script editors have a lot of responsibility for creating a voice for the character.
How important do you think the core characters - for example, Harold, Lou, Karl, Susan etc - have been to the series over the years?
I think these core characters are essential to Neighbours. They are our familiars, the people we have watched go through trials and tribulations, joys and heartbreaks. We care about what happens to them. They are also good people who will help others in a crisis and face challenges without moaning and blaming or giving up. They are role models and companions as we grow and change in our own lives.
What do you think are the strengths and weaknesses of the Neighbours format?
One of Neighbours' real strengths is its ordinariness – these characters face the decisions, problems and good times that we all know in our lives. That said fairly dramatic things seem to happen on Ramsay Street with surprising regularity. But the fact that stories can be as varied as Harold becoming a rapper, and Steph fighting breast cancer make the show both endearing and compelling. Sometimes the timeslot of Neighbours can hold you back from telling a story as fully as you would like which is frustrating.
How important is the comedy in Neighbours, in your opinion? Is it something that you're particularly conscious of when writing for the show?
I feel that the comedy is important to Neighbours. It is very Australian and very endearing and humanising of the characters. It's also a good foil to the dramas that occur. It gives the characters depth and the strength to face their challenges. I really enjoy writing the comedy, especially the light moments which come from unexpected places.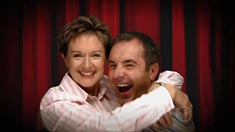 What do you enjoy most about your involvement with Neighbours?
One of the most rewarding things is being involved in a show that the audience, worldwide, love so much. To know that you're creating characters and stories that people respond to, and continue to respond to over so many years, is just an incredible feeling. It's a privilege as a writer to have your words reach so many people, and also to have such a communicative fanbase who tell you what they love and don't love about the show. I honestly feel so lucky to be part of the Neighbours team.
What do you think accounts for the huge success Neighbours has continued to enjoy over the past 24 years?
The fact that the people who create the show believe in it and love it helps keep Neighbours energetic and real. I think the longevity of many of the characters has also contributed but even as characters come and go, the essence of what is Neighbours has remained and that is key.
What's next for Philippa Burne?
I'm currently writing travel blogs (travelblog.viator.com), working on a film script, and a book about my adventures around the globe. And, hopefully, I'll have many more years writing Neighbours.
If you've enjoyed this interview and would like to discuss it with other fans, click here
Interview by Steve. Added on 25th April 2009