.
Interviews > Jason Herbison

On 27th February 2003, 15 years ago today, Neighbours: The Perfect Blend launched and just two months later it was announced that "a blonde vamp... set to cause trouble" was heading to Ramsay Street. Now, with Izzy having returned to shake things up again, we caught up with Executive Producer, Jason Herbison to find out his thoughts on the recent special and what to expect for the rest of 2018...

Spoiler Warning! Please note that this interview contains spoilers!

How happy are you with the way the feature length special has turned out?


I'm very proud of the special and the terrific work done by our cast and crew. We made a conscious decision to tell several juicy stories, rather than frame the episode around a single explosion or disaster. I think it worked well and we achieved brilliant production value. The rooftop cliffhanger is up there with anything we've ever done in terms of stunts. Our director Scott Major really knocked it out of the park. I'm especially proud that we achieved this whilst at the same time producing six regular weekly episodes of the show.

Izzy's return has put the Kennedys in the thick of things once again, what else can we expect from Karl and Susan as the year progresses?


Karl and Susan are the heart and soul of Ramsay Street so we will continue to see them at the forefront of storylines.
Izzy's return has ramifications for months to come. Are there any immediate plans for any more late-night specials/extended episodes?
We plan them one at a time.

How involved are Channel 5 with the show? We've seen more returning characters recently, something which is a regular occurrence in British soaps, as well as same day transmission and year-round production - has that been a direct result of their involvement?
Channel 5 in the UK and Channel Eleven in Australia are both very involved in the show. They are huge supporters and there hasn't been a change. Returning characters create a great deal of buzz so everyone loves them, provided there is a reason for the characters to come back. Aside from the flurry that returned for the special I don't think there's been a huge increase lately. That said, it may seem that way collectively in recent years, simply because there was a long period before where characters rarely returned. Perhaps I've been a little guilty of making up for lost time!

What does the year-round airing mean in terms of production changes - will we start seeing characters disappear more frequently as actors go off on holiday?
We used to produce 240 episodes over 40 weeks. Now we will produce 258 over 43 weeks. That still allows plenty of time for cast to take time off.

Will we still see a traditional season finale in the last episode of the year or will we see peaks at other points instead?
There won't be a season finale as such. We will continue to do story peaks throughout the year. I'm very excited that we'll finally see Christmas Day in Erinsborough as well as New Year. I know it annoys some viewers that these occasions either happen on the wrong day or disappear in a tardis. It's always annoyed us too. So it's exciting to finally be able to change that.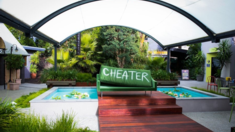 Last year saw the revamp of quite a few sets, including the long-awaiting refurbishment of the Lassiter's Complex. Are you happy with how the show is looking visually at the moment?
Very happy. Over the past few years we've done a complete overhaul of most of the sets and locations, which was very needed. I wasn't the biggest fan of the previous complex aesthetic and it certainly dated over time. I've long wanted to find a modern take on the original swimming pool and bridge design and I think we achieved that. As always it's a question of time and resources but as far as the back lot is concerned, the only space I think currently needs a revamp is Grease Monkeys. There's some additional new playing areas coming up too. What really excites me is a change we've just been able to make in studio from the start of this year. We have new cameras, new lighting and new post production software. We are finally on the cusp of having the studio pictures that match the quality of location images which is all down to technology. The new cameras are also smaller which enables us to get up into the sets. Viewers will start to see fourth walls appear and all sorts of versatility, which will really bring the show into 2018.
We've seen more and more location scenes shot using guerilla units, which has helped to both make Erinsborough seem a bigger place, but also placed it within the much wider world, with shoots in central Melbourne, London and Paris. How did these come about and what has been the impact on the production?
It's been a long term goal and it has finally been realised with the help of my amazing producer Natalie Lynch. It required a re-think on the way we approach filming but it works and I couldn't be more thrilled. We are always trying to do what we can to make the world feel larger and more real and widen the possibilities of the story telling. I must also thank the cast and crew for being so willing to go with it.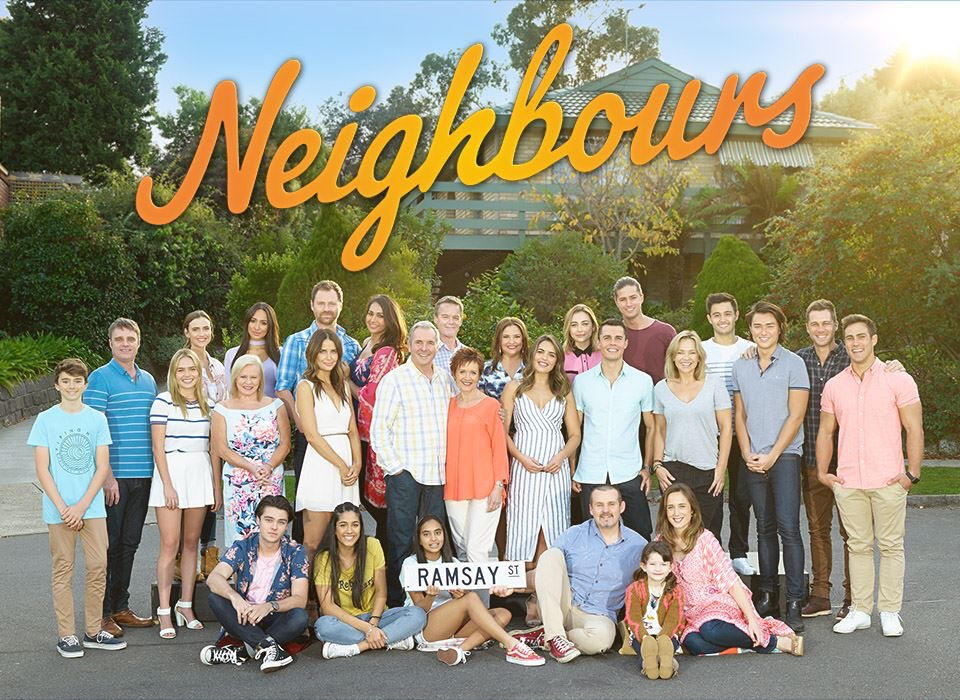 2017 was a very stable year in terms of cast comings and goings, with only Lauren and Brad departing, and the Rebecchi family arriving. Does this mean that we'll be seeing some bigger changes to the cast in the coming year?
The cast is always evolving though it was amazing to have a year like 2017 where there was a lot of stability. I'm a big fan of that. There will be a few changes this year but also a lot of continuity.
With Olympia Valance departing and rumours that Mavournee Hazel won't be too far behind, what are the plans for Terese? With viewers still split, is Gary end game or will we see her turn back to Paul?
We have lots of plans for Piper so we won't be saying farewell to her any time soon. I am constantly blown away by Mav's talent and couldn't be more proud of the work she's doing. Terese is such a good character too, capable of many shades, we never lack storylines for her. I think she's very Neighbours, if that makes sense. Her love life is certainly going to veer into some interesting territory. She is also going to get a new member of her household. The hotel will remain a vibrant playing space with some new playing areas and staff members too.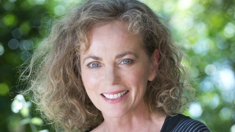 This year has already seen several old faces return - and it's been revealed that another character from the 80s is on their way back. Can you give us any hints about who else we might see back in Erinsborough in 2018?
We've just announced the return of Jane Harris - such a thrill. Annie pitched a story idea which I really loved. She had a personal investment in it and I think that comes through. Beyond this, I can say we will be bringing back a minor character from the past down the track, however played by a different actor. I think viewers will get a kick out of the direction we've gone.
Are you pleased with the way that Shane and his family have settled into Ramsay Street? What was behind the decision to bring him back, and are there any big stories lined up for the family this year, now that they've had a chance to bed into the show?
Our audience research consistently tells us that viewers want to see all kinds of households represented, including traditional ones. So this was behind the decision to bring Shane and family in. I'm very pleased with the way they've settled in. It was a deliberate strategy to ease them into the community before giving them big stories. We will certainly see them more at the forefront in coming months. I'm also hoping to have Angie pop in every now and then too; she's a fantastic fly in the ointment. I love that she dotes on Dipi but is a nightmare to Sonya.
The mysterious Brennan sister has been mentioned on and off for the last few years, and in 2017 we finally found out that her name is Chloe. Is there any chance that Chloe might turn up in Erinsborough in 2018?
Chloe is in our pocket. We're just waiting for the right time to bring her in.
The long awaited Dee return was a big success in terms of generating a buzz around the show and whilst fans seemed to be split as to the Andrea twist, the London episodes were very well received. Are you happy with the way the story turned out? Did you always intend to add the later scenes to add ambiguity to whether Dee really is alive or was the teased part two meant to play out differently?
I'm very pleased. It was a huge risk - no doubt about it - but sometimes you need to be brave and go in a controversial direction. As I've said before, I think we would've been heavily criticized if we'd done a conventional 'back from the dead' story as well. Yes, we could've done it differently, but we made a bold choice and I think we pulled it off. We've never killed off the possibility of the real Dee. We always planned a long storyline with several acts, all pending Madeleine's availability. We certainly have another delicious chapter in store for this year.
With the success of the secrecy over the recent surprise Dee/Andrea return scenes, do you plan to keep more plot twists secret until transmission?
Absolutely. It requires a lot of micro management to keep major twists under wraps - it's incredible the manner of ways things can get out - and we don't always succeed. But I think viewers do enjoy being surprised at times and I hope to be able to do it more often. There's a big twist coming up around May that I would love to keep a surprise.
Now that Steph has bought Paul out of the business, she seems very much a loner. With Lyn recently making a return as investor in the retreat, Oscar now almost 15 years old and Charlie coming up for 12/13, could we see a stronger Scully presence on Ramsay Street again?
We've talked about Oscar a few times, so it's not out of the question that we will see him again. I think it's highly likely we will see Charlie at some point too.
As well as the core cast, we now have Clive & Hilary back on a recurring basis. How do you feel these intermittent appearances are going, could you see either of them back on Ramsay Street on a regular basis? Do you think there is room for a Mrs Mangel type busybody like Hilary on the street again?
It's been a huge pleasure to bring Clive back and I think he's working really well. Geoff is happy to appear on a semi-regular basis and that suits us perfectly. We love Hilary in equal measure though we have a slightly different agreement with Anne, in that she is only keen to make small appearances at a time. Having introduced her back into the world we feel that is still very worthwhile rather than not see her at all. I love a good busy body. They are hard characters to pull off and you also need to actor to commit to that kind performance and you would be surprised how many don't want to. In some ways that character-type is a generation that is almost lost. People in that age group nowadays are baby boomers and often quite progressive in their thinking.
Have we seen the last of beloved stalwarts such as Lou, Libby and Harold?
Never say never. Ramsay Street royalty!
Comedy has always been an important part of the Neighbours formula. With the show now in its 34th year on air, do you still feel that you're finding the perfect blend of drama, romance and comedy?
It's always a delicate balance and it's also very interesting to see the way different demographics respond to comedy. For instance, when we do focus groups the very stories older people find amusing are often the ones young viewers cringe at. So one viewer's perfect blend is not going to be another's. There's also a huge devoted audience out there that never go on our social media, so hearing their voices is also interesting. It really is a challenge to strike that happy medium but we always strive to please as many people as we can.
Neighbours has led the way for Australian soap in its representation of gay characters over the last few years and Steph's bisexuality. Viewers also praised the scenes where David came out to Paul & Leo. Has there been any discussion about including other minorities, such as a lesbian, transgender or gender fluid character?
We are very proud of our diversity and we are always discussing ways to make the show even more inclusive. The challenge is that we have a very small cast so we are not going to be able to represent every minority at every time.
The other big Aussie soap, Home and Away reached its 30th anniversary last month. Having spent time working on both shows, how do you think they compare? Has Australia's longest-running drama got any birthday wishes to share to its neighbour?
Absolutely - huge birthday wishes! I loved working on H&A and still remain close to a lot of people I know from there. We also employ many of the same freelance writers, so the shows are connected in that way. I feel very proud to have been involved with both shows. They are cornerstones of the Australian TV industry that continue to entertain audiences three decades in. It shouldn't be underestimated how incredible that is in this world of unlimited viewing choices.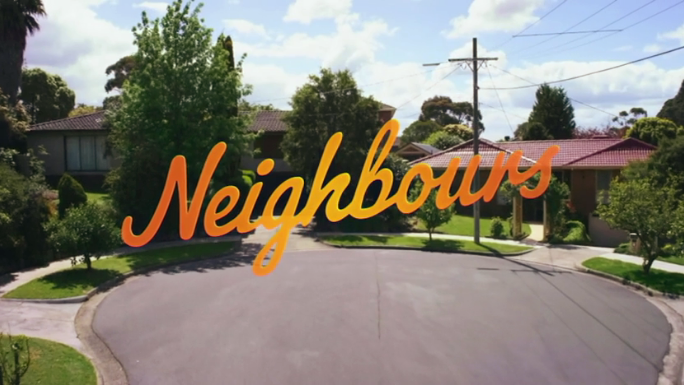 Finally, what can we expect from the rest of 2018?
Izzy's return has set a high bar for the year and we are determined to keep the momentum up. We have some returning characters - one from the early years of the show, others more recent - and lots of challenges for our core characters, across the spectrums of health, family, relationships and work places. We are also planning to revamp the opening titles which I'm very excited about too.
To discuss this interview and what's to come in 2018, click here. The password is 'spoilers'.
Interview by Callum, Mark and Steve. Added on 27th February 2018