.
Interviews > Atul Srivastava
A guest actor who has appeared on both Neighbours and Shortland Street, Atul Srivastava has the unenviable task of ruining Steph and Maxís honeymoon, when he appears as a photographer in the episode Getting Away With It. Here, he chats to us about getting started in the acting industryÖ
Can you tell us a little about your career prior to your appearance in Neighbours?
I had a couple of acting roles in school plays, but didnít get into acting properly until I went travelling after university. I was thinking about how much Iíd enjoyed acting in the plays at school, and thought Iíd see if I could make any money out of working as an extra in New Zealand as it seemed a bit more exciting than fruit picking! I joined an extras agency and straight away they gave me extra work on Shortland Street and a few television commercials. Having shown that I was reliable at extra work they started offering me small roles involving a few words. This began at about the same time that I started acting lessons. I then moved on to Australia where I took more lessons and built up my acting experience, including small parts in feature films and the lead role in a couple of short films.
How did you come to land the role in Neighbours? (Did you audition? What can you tell us about this process?)

I spent about six months in Sydney building up my experience, and when I had put together a professional showreel I sent it to Neighbours from Sydney. However, I felt that to get a part on the show I really had to be in Melbourne, so I moved there and signed with an agent that I knew from personal contacts had a good track record of getting actors work on Neighbours. My agent met with Jan Russ, the casting director of Neighbours, and soon afterwards my agent told me that I had an audition, and that Jan Russ had selected an audition script for me to learn. The scene they sent me was actually from a previous episode on the show, where Gus Cleary makes his debut by taking a kite down from a tree for Summer and meets Isabelle. It was a general audition, which means I wasnít being auditioned for a specific part, but from my CV, photographs and showreel they felt they could use me for something, and would possibly write me into the script specifically, as I heard they did for Delta Goodrem (Nina Tucker) and Dan McPherson (Joel Samuels). I went to the Grundy offices for the audition, and performed the scene with Jan Russ playing the other characters in the scene, while casting assistant Claire Willoughby worked the camera. We chatted for a few moments before we rehearsed a couple of times, then performed the scene about three times; I found that Jan was relaxed, friendly and good to work with, and that helped me perform to my best in the audition. About six weeks later I hadnít heard anything and was starting to give up hope, and was on my way home from seeing a careers advisor who advised that I give up acting for a while, when my agent phoned to say that I had landed a part!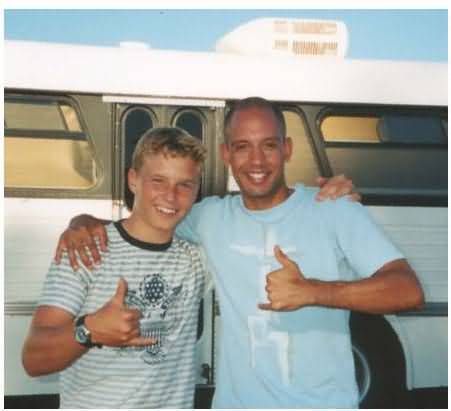 What were your expectations of the show before being part of it?
Like many people in the UK I had watched Neighbours fairly regularly from when I was at school until I left university, so I was aware that they like to keep the show light hearted. I think this helped in the audition as it meant that I knew the approximate style they were looking for. Before the day of filming Grundy sent me the script for the whole episode including my two scripted lines, and I was told that after my scripted lines I could add a lot of improvised lines, which I didnít expect. Of course I was very pleased about that as it meant I would have more lines on screen and be able to use some artistic freedom. When I arrived on set it was a very casual and relaxed atmosphere. They said I could wait in the trailer with the main cast if I wanted to; I didnít expect them to offer that as I was only really a guest actor, but as they were all out of the trailer filming their parts, I waited around on set to watch them filming.
How long did it take to film your part? What did the filming entail?
My part was shot on location in the outer suburbs of Melbourne. Max and Steph are on their honeymoon, relaxing by a swimming pool with Boyd, Sky and Summer, and I play a fashion photographer who disrupts their quiet day with a photo shoot with a group of male models. Itís one of those comedy scenes, especially when Max and Boyd decide to join in on the photo shoot! After everything was set up it probably only took about 20 minutes to film my part. I did about three takes of the shot where I walk in with the models, put my bags down and get into the swimming pool to arrange them in their posing positions. I had to do a full change of clothes between takes for continuity, as my clothes were meant to be dry before I got into the pool. Then we did the longer shot where Iím crouching by the side of the pool and shouting out Austin Powers-style instructions to the models! This was where they let me improvise continuously in one take for about 2-3 minutes (which was hilarious for everyone on set!), and later in the post-production and editing stages they made the decisions on which lines to include and which to edit out. After the cameras finished rolling, a real photographer emerged to take some still pictures, and asked that I repeat my performance in order to get good reactions and poses out of the models again!
Did you have a chance to chat to any of the regular cast? What were they like?
Just after I filmed my scene Stephen Lovatt (Max Hoyland) was full of compliments saying I could become a real fashion photographer as Iíd done a good job acting as one! Stephanie McIntosh (Sky Mangel) was also nice and said she was very impressed with the performance which I think she found quite amusing. I had a chance to chat to Carla Bonner (Steph Scully) for a while when we were both chilling out waiting to do our scenes. I spent most of the afternoon chatting Joss Kasper who plays Caleb Wilson in the same episode, as we were both guest actors so were both in the same situation. I also met Marisa Siketa (Summer Hoyland) and Kyal Marsh (Boyd Hoyland) on set, who were also both friendly and professional.
Other members of the regular cast Iíve met in various situations include Alan Fletcher (Karl Kennedy), Ian Smith (Harold Bishop), Ryan Moloney (Toadie Rebecchi), Patrick Harvey (Connor O'Neill), Janet Andrewartha (Lyn Scully), Lara Sacher (Serena Bishop), Madeleine West (Dee Bliss) and Stephen Hunt (Matt Hancock). I think the only one who comes across as particularly different from their character is Ian Smith, just in terms of having more confidence.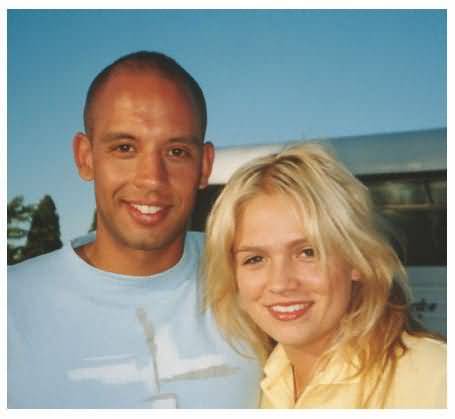 You have also worked on Shortland Street on a few occasions - how did Neighbours compare in terms of the people and the filming process?
I had never really heard of Shortland Street until Iíd arrived in New Zealand and signed with my agent, who said sheíd get me some work there and I was a bit confused, thinking she was giving me the address of somewhere to go to, rather than giving the name of the soap which she then explained is the biggest show in New Zealand! When it came to filming my parts for Shortland Street, I was still very relaxed at first because I didnít think many people watched it. I was actually more nervous the second time I had lines, because by that stage I had spent a few months in New Zealand and realised just how famous the other actors in my scenes were. Obviously with Neighbours the other actors are very well known worldwide so I was pleasantly surprised how approachable and friendly they were, so I felt very relaxed by the afternoon when I filmed my part, and only later remembered it would be seen by about 120 million viewers worldwide!
The filming processes of Neighbours and Shortland Street are very similar, as they are both owned by Grundy, and produce five episodes per week so they need to work very quickly, with a brief run through with the director of all the movements, where to stand etc, a quick run through of the lines, and then straight into two or three takes. They both seem to have a policy of ensuring that actors use their natural accents Ė my agent said I was also being considered for a part as one of Connorís friends from Ireland, but as I have an English accent I was given the photographer role instead. On Neighbours it seemed like they have the resources to film about twice as much as they use in the final cut that goes to air, whereas Shortland Street seems to have a lower budget and it seemed that almost everything we filmed was used. There is one area that Shortland Street doesnít even compare - the catering was much better on Neighbours!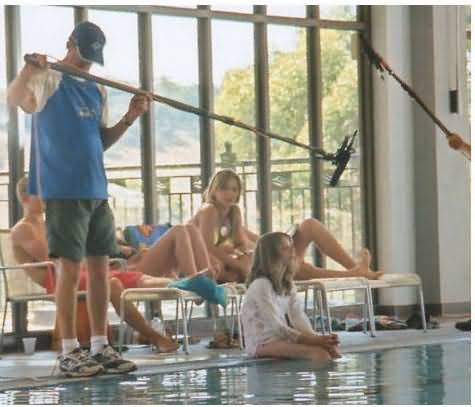 What are your plans for the future? Any more appearances in Neighbours, or any other soaps, lined up?
I was in Australia on a working holiday visa, which was valid for 12 months, so after filming my part my agent contacted Neighbours to see if they were thinking of expanding my character or giving another role in the near future. They said they couldnít guarantee anything, so I decided to return to England just before the end of my 12 month visa. Iím currently looking for an agent based in the London area, with the aim of building up my experience in film and television in the UK. Realistically, itís very difficult to get regular paid work in acting, so Iím also making use of my masters degree and looking for work in environmental management. However, I have informed Jan Russ that if she ever has another appearance on Neighbours in mind for me, I would happily return to Melbourne!
Interview by Steve. Added on 2nd October 2004