.

Features > Kylie & Jason at 40 by Ryan
Once they were the world's teenage sweethearts – but this week Jason Donovan and Kylie Minogue, the actors behind Scott and Charlene, both hit the big 4-0. Join us as we look back at the careers of the two biggest stars in the history of Neighbours.
When BBC1 decided to fill 50 minutes of its new daytime schedule with an Australian soap opera back in 1986, no-one could have predicted that less than 18 months later, that little soap opera would be a national obsession. In early 1988, Neighbours was given a teatime slot to reflect its soaring popularity, due in no small part to the teenage romance between Scott Robinson and Charlene Mitchell. At the same time the actress behind Charlene, Kylie Minogue, was on her way to Britain to meet the biggest producers in pop, Stock, Aitken and Waterman, on a mission to launch a music career. In the right place at the right time, Minogue began the same rapid ascent to fame as the show she came from – and a true phenomenon was born.
Minogue's debut single I Should Be So Lucky had an inauspicious beginning; Pete Waterman admitted to having written it in a matter of minutes, having completely forgotten the young hopeful was coming to see him. Its chart debut at Number 54 on 17th January 1988 seemed equally unpromising. Four weeks later, it was Number One, where it would stay for five weeks. From then on, Kylie was the biggest star of the moment, and as her stock rose, so did that of Neighbours; it was the ultimate beneficial relationship. But would one survive without the other?
In June 1988, Minogue decided to find out when she quit the show. Having begun her singing career a year previously in Australia with a cover of The Locomotion, Minogue was established in her homeland; for her UK career, it was more of a risk. However, even back then, the young Minogue was showing some of the astute vision she has since become known for. The canny actress realised that with UK viewers 18 months behind those in Australia, her British fans would continue to see her in Neighbours until late 1989, enabling her to take advantage of the exposure it generated whilst spending much of her time in Britain promoting her pop career. The strategy quickly paid off; by October Minogue had scored four Top 2 singles, and was streets ahead in the race for the biggest selling album of the year with her self-titled debut.
It was little wonder that Kylie's on-screen husband, and off-screen boyfriend, Jason Donovan also wanted to get in on the act. Donovan joined his girlfriend in the PWL stable in late summer, and while his debut single Nothing Can Divide Us narrowly missed out on the Top 5, it actually outsold more than one of the year's chart-toppers. Huge publicity surrounded the pair's open secret of a relationship, and as Scott and Charlene's wedding screened in the UK, Kylie Minogue and Jason Donovan were the names on everyone's lips. The inevitable duet soon followed – only Cliff Richard's Mistletoe and Wine kept Especially For You from bagging the Christmas number one, and it became the first chart-topper of 1989 soon afterwards.
1989 saw Jason Donovan's solo star begin to rise, as he scored two UK number ones in a row. If 1988 was the year of Kylie, 1989 was the year of Jason; his debut album Ten Good Reasons would become the year's top seller. Donovan followed Minogue out of Neighbours early that year, and for a while it seemed the question had been answered – the show needed Scott and Charlene more than they needed it. But things were about to change dramatically…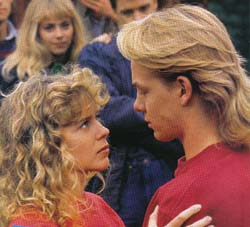 Charlene finally disappeared from UK screens that November, but the potential impact of this on Kylie Minogue's career was almost forgotten in the wake of far more shocking news: Kylie had dumped clean-cut heartthrob Jason for wildman of rock Michael Hutchence. TV's golden couple were no more on screen or in reality; the phenomenon was over. And while the association with Hutchence shattered Kylie's squeaky clean image, its effect on her career was largely positive. Minogue was no longer Kylie/Charlene, but an artist in her own right. The publicity was also an undeniable boost to the fortunes of her first feature film, The Delinquents, which proved a commercial (if not critical) success. For Donovan, the break-up proved far more damaging. His first new single of 1990, Hang On To Your Love, just made the Top 10, with the follow-up, Another Night, peaking at a very disappointing No. 17. In October 1990, Jason released I'm Doin' Fine – but his lowest chart position yet (No. 22) suggested otherwise.
In 1991, Kylie Minogue made history when her single Shocked made No.6, meaning each of her first 13 releases had made the Top 10 – the most successful start any artist had had to their chart career at the time. However, this came to an abrupt end when her next single, Word is Out, stiffed at No. 16, suggesting Minogue's transition to a more mature sound would not be as easy as initially thought. Meanwhile, the lead in a new production of Joseph and the Amazing Technicolour Dreamcoat led to something of a career renaissance for Jason Donovan, who scored what would be his final number one with Any Dream Will Do. However, after a successful (and perhaps premature) greatest hits collection, Donovan's next original single, Mission of Love, proved something of a flop, while Kylie recovered from the relative failure of Word is Out with two consecutive Top 5 hits.
By the end of 1992 both Minogue and Donovan had left PWL, by then a shadow of the hugely successful pop stable it had once been. Kylie's final single for the label was a cover version that barely scraped the Top 20, although her greatest hits collection would prove a big seller. When Donovan's much-delayed third album failed to make the Top 40 in 1993, his pop career was all but dead (an ill-advised decision to sue The Face magazine over allegations of homosexuality doing little to help). The music market was changing, as it seemed were Britain's tastes. Neighbours, the show that had made Kylie and Jason stars, was also fading in popularity, suggesting they had all needed each other all along after all.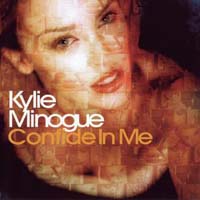 While the eighties had made them superstars, the nineties proved a more turbulent time for Minogue and Donovan. After nearly two years without releasing material, Kylie signed to hip record label Deconstruction in attempt to reinvent herself as a serious dance act. Her first single for the label, Confide in Me, proved successful, peaking at No.2, with the album Kylie Minogue reaching the same position; her best since 1989's Enjoy Yourself. Minogue's attempts to return to acting proved less successful – 'awful' was her own verdict on the film Street Fighter in which she starred with Jean-Claude Van Damme. However, her next album for Deconstruction – originally titled Impossible Princess, but hastily renamed Kylie Minogue in the wake of Diana, Princess of Wales' death – proved a commercial failure. While the confusion caused by releasing two albums in a row with the same title did little for its prospect, a radical change in sound for the lead single, Some Kind of Bliss, was perhaps most damaging. Fans of 'Kylie, Pop Princess' were alienated by its indie-inspired sound, whilst indie lovers were alienated by preconceptions of a pop princess.
Ironically, just as Minogue was attempting to shake off her past, Neighbours was enjoying something of a renaissance by embracing that past, having reintroduced the characters of Charlene's mum and stepdad, Madge and Harold Bishop. Asked in a Live and Kicking interview if she'd follow them back to the show, Kylie's tongue in cheek reply was 'I might go back in a year – please let me back on!' But with mixed reactions to her new sound and her acting career seemingly dead in the water, critics were quick to suggest Minogue should not dismiss the possibility. However, her failing fortunes were nothing compared to those of her former co-star. In the late nineties Jason Donovan's drug problems were seized upon by the tabloids, and after a spate of public collapses, he became the poster boy for fame gone wrong. Asked in a TFI Friday interview whether she had seen Jason lately, Kylie wryly commented 'he's fine; he was… upright the last time I saw him…'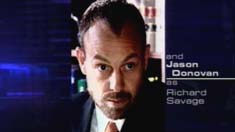 While still something of a pop culture icon, Kylie Minogue no longer seemed actively relevant to the music scene as a new century began. But those who had written Minogue off had reckoned without the smart businesswoman behind the ever-changing image. The world's former favourite girl next door had spotted a gap in the market, and for her 2000 album Light Years, she embraced her PWL past with a series of infectious pop tunes. It worked like a charm. The album produced a string of hits, including her first number one in a decade, Spinning Around. The formula proved even more successful with Minogue's next album, Fever, in 2001, which produced her biggest selling single to date, Can't Get You Out Of My Head, and was also her first material to gain any significant attention in the USA since 1988. While her 2003 release Body Language didn't enjoy quite the same success, it didn't matter; the fact was Kylie was a major star again. When she was struck down with breast cancer in 2005, the British public's level of concern, and support, was unprecedented. In 2007, Kylie's status as a national treasure was confirmed with the ultimate accolade – an honorary OBE.
As Kylie Minogue's comeback made the headlines, Jason Donovan was enjoying a quieter return to better times. His early nineties West End success served Donovan well as he began building a steady career in musical theatre, and in 2003 he made a return to TV in his homeland, with a well-received role in MDA. Although he cited fatherhood as the reason behind his career turnaround Donovan, like his one-time girlfriend, was embracing his past rather than being embarrassed by it. Questions about Neighbours were no longer brushed off; even the old songs he had once virtually disowned were dusted off and performed on a tour of student nights across the UK, where the former teen heartthrob would enjoy a universally rapturous reception. It was no longer fashionable to sneer at Jason Donovan as a has-been; now he was nostalgically appreciated as an iconic figure from the childhoods of millions. In 2006 the turnaround was complete, as Donovan gained almost universal approval during his stint on I'm a Celebrity Get Me Out of Here!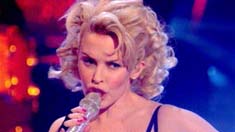 It wasn't just Kylie and Jason who were making the most of 80s nostalgia in the 21st Century. The show they came from also decided to grab a slice of the retro pie, reintroducing the original character of Paul Robinson. As Paul was Scott's brother, the names Scott and Charlene invariably began appearing in Neighbours scripts again, and equally invariably, the press began to speculate that they might be seen on screen again too; especially when in 2005, several major former cast members were approached to return for a special 20th anniversary episode. Sadly, despite all the rumours, it wasn't to be. Kylie and Jason's newfound appreciation for the Neighbours era did not run to a cameo appearance in the show. However, in 2007 the pair were finally reunited on screen at last, when Donovan appeared in his former on-screen wife's TV special for ITV, sending up his relative obscurity by pretending not to remember her. It was the first time the two had appeared together in over 18 years, and while it barely lasted five minutes, it gave fans hope that one day they might be prepared to revisit their alter egos.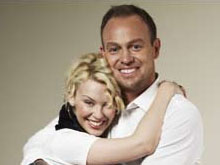 So as the one-time teen dreams reach the grand age of 40, both seem to have found their place in the world; Kylie Minogue as an institution of the pop world, Jason Donovan as a settled dad with his wild days behind him, and a career that's turned full circle with a return to soap in Echo Beach. And what of Neighbours, the show that made them international stars? Like its former biggest names, it too has had a turbulent time over the years; times when fans thought it was all over. But like Kylie and Jason, it has always recovered, and also seems to have found its place in the world. Generations of fans who have never heard the names 'Scott and Charlene' have grown up with the show; however, for millions more, those two names will always epitomise it.