.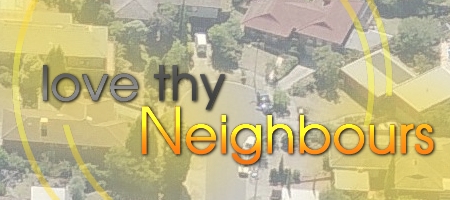 Features > Love Thy Neighbours
Recent comments by Neighbours Executive Producer Susan Bower, suggesting that fans need to get behind the show and write in to support the actors, have been met with horror and cynicism by sections of the online Neighbours fandom. But we think she has a point. With viewing figures dwindling and talk of Neighbours losing its timeslot or even being moved to a digital channel in Australia, we, the fans, have got to stop bitching from behind our computer screens and pull together in support of our favourite soap.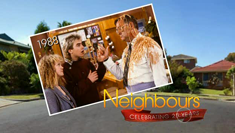 We feel the perceived notion that Neighbours has hit an all time low in the past two years is just that: a perception, and probably a skewed one. If asked to recall the "worst" period of the soap's history, many a long-term fan would name the outlandish 1995 season, or would at least have done so were they asked two years ago. Consider, then, what would have happened had internet forums been so widely available and popular at the time those episodes were aired. Would the vitriol really have been less then than now? Plots such as Mark's decision to become a Priest and subsequent descent into religious mania, Jen's sleepwalking, Philip becoming a romance novelist and Marlene's 'ghost cat' would surely have caused the messageboards to go into meltdown with fans expressing their distaste. Neighbours is not the only TV show getting picked apart so mercilessly these days, and perhaps with more blogs, social networking groups, comment space and tabloid-esque websites (such as Digital Spy) on the world wide web than ever before, it isn't very surprising. Very rarely does intensive, anonymous discussion breed only positivity, especially when coupled with online media saturation. And negativity spreads faster.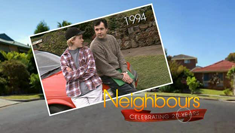 It would of course be naive to suggest that a recent downturn in Neighbours' popularity is only in peoples' minds at a time when viewing figures in its homeland have dropped below 500,000. However, that fact is also not as clear-cut as it may seem. For starters, support from the UK remains strong at a time when other soaps are floundering in the ratings, with Hollyoaks currently undergoing its own revamp after struggling to stay over the million mark with UK viewers in recent months. After an arguably inevitable slump following the move from BBC One, Neighbours has sat steadily at an aggregated figure of around 2.5 million viewers for its two main screenings on Five. In addition to that, they attract an audience for the repeat showings on Fiver, and many now use the internet catch up service Demand Five. Another factor to consider is that Neighbours viewing figures have been dropping consistently for over a decade. But, when you consider that TV viewing in general has suffered a decline in recent years, this doesn't seem quite so serious. Surveys have shown that more and more consumers are ditching live television in favour of the internet and DVRs, and are enjoying the ease at which they can take control of their own viewing schedules. We no longer have to rush home from work to catch Neighbours at teatime when there are so many alternatives available to us. Perhaps falling ratings are not as dramatic as they seem, and these figures are no longer an accurate reflection of how many people actually watch the show.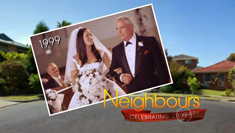 Either way, ratings aren't the be all and end all - a small but loyal fanbase can often be a far more important weapon in keeping a show on air. For many of us, Neighbours has always been a part of life. We're part of a generation of viewers who became fans at a young age, watched right through high school and are still watching into adulthood. We've grown up alongside Libby, loved and loathed Paul, cried as Helen left us, and welcomed new faces Rebecca and Declan, and right now half of us reading this are probably wondering why our favourite hasn't been namechecked - it's a credit to Neighbours that there simply isn't room here to list all the characters who have impacted our lives. At the heart of the show, there have always been strong characters who viewers care about and relate to. Neighbours has a strong cast, with some very strong storylines, and if the show's foundations and family ties continue to be built upon, then it still has a strong future. Family meals and 2.4 children may no longer be an everyday part of the show, but the family values that Reg Watson first envisaged in 1984 remain true; Neighbours is one of the few shows on television which people of all ages can sit down and watch together.
Five holds the show in high regard, having paid a high price to become its new home in 2008, and continuously invests in its promotion during key storylines. Ten need to follow suit and support the show as the multi-generational family drama it has always been, which Australia once held as dear to their hearts as those in the UK. Investment has been made in sets and production values, but without the backing of the network, this is worthless. Neighbours has been one of Australia's biggest successes, exported to over fifty countries around the world, and it also boosts Ten's local drama output, with the country's channels legally obligated to have a certain amount of home-made scripted television each week. Both Australia and Ten now need to get behind their soap and show support for Neighbours. The Australian timeslot, which results in Neighbours' restrictive 'G' rating, is often cited by fans as an obstacle to pulling in new viewers. It will always be difficult to compete with rival channels, who screen popular current affairs shows in the 6.30pm slot, and a severe lack of promotion for the residents of Ramsay Street doesn't help matters.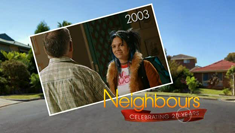 We're not trying to claim that Neighbours is perfect. For some, it will always have its faults, and naturally these will always be more noticeable to the hardcore fans, who have a more emotionally invested interest in the soap, than to the casual viewers. The last five years have seen fans complain about a variety of different issues as Neighbours has evolved - the camp, OTT drama in 2005 and 2006, the lack of comedy and slow pacing in 2007, the over-reliance on the Parker family in 2008 and too many teen-centred stories in 2009. It would be far too easy to blame members of the production crew for any perceived faults that Neighbours has. But the network also has a lot to answer for - it was their attempts to turn Neighbours into a serious rival for Home & Away, with similar outlandish stories and villains, that had people switching off in 2006. Similarly, following further disappointing viewing figures after the 2007 revamp, it was their need to attract a younger cross-section of viewers and boost their teenage demographics that led to a focus on the adolescent residents in 2009.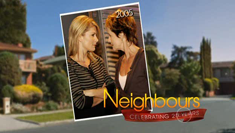 Although people are desperate to find someone to blame for every fault they perceive to be destroying Neighbours, it is unfair to focus so much on Susan Bower who, during two short years in the role, has faced conflicting opinions from fans as to the direction in which the show should be taken, budget and timeslot constraints and increasing interference from the network. With all of this going on, it can be easy to forget that there have been many positive developments during her tenure. Lyn's return as a full-time character and her contribution to both the lighter and heavier storylines, and the prospect of promising new youngsters Callum and Sophie as part of an upcoming generation on the street, not to mention the resurgence of the soap's much loved humour, have been well-received. Most recently, 2010 has also seen the introduction of new titles, which were widely praised, as well as some long-running, increasingly developing storylines for more established characters. But it must be remembered that, for all the achievements and mistakes in her role so far, Bower is simply a small part of a larger process and it is short-sighted to believe that her sacking would bring about any drastic change.
This year sees Neighbours celebrate both its 25th anniversary and its 6000th episode. As three of the programme's longest-serving characters, Steph, Toadie and Libby have been cleverly pushed to the forefront of the action for these milestones and their story is a time bomb just waiting to explode, affecting the lives of numerous other Ramsay Street residents in the process. Original character Paul will also be at the heart of episode 6000, and we've got a wedding, death and birth coming up, along with the arrivals of some new faces, the return of a few old faces and a couple of sad farewells. As fans, we have lots to look forward to.
Few soaps are as blessed as Neighbours when it comes to fan loyalty, so now it is time for every person who has ever watched the show, from those early episodes through to the present day, to show their support and love thy Neighbours.
We feel that executives at Network Ten and FremantleMedia need to hear just how much the fans still love and cherish Neighbours, and how much they would truly miss it if it were to disappear from our screens. If you'd like to send in a message of support, you can send it to us using the form below, and we'll pass it on.