.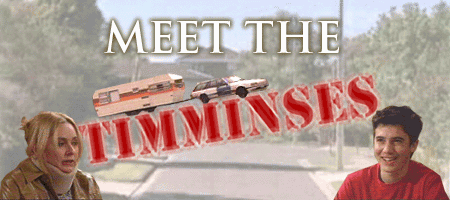 .
Features > Meet The Timminses by Moe

It's been some time since Ramsay Street welcomed a new family to the neighbourhood. But as Neighbours celebrates its 20th anniversary this year, it looks like 2005 will equally be remembered as the year of the Timmins family. Not since the Scullys descended upon Ramsay Street back in 1999 has the quiet cul-de-sac been treated to a bold and brash new family, but with the Timminses being extended members of the Rebecchi brood, what more could we expect? A week on from Janelle's first appearance on UK screens, the always delightful Neighbours script producer Luke Devenish took some time out to tell us more about Erinsborough's very own Neighbours from Hell…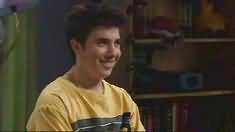 Why did you decide to introduce the Timmins family?
Introducing new characters is a constant in Neighbours of course, and it's often a matter of throwing newbies in the air and seeing which ones truly stick. For us, Stingray really stuck, so we wanted to see if other members of his family might do the same. For some time we had been feeling the need for what's called a 'bogan' element here. 'Bogan' is a good Aussie word that's hard to describe. No one would ever perceive themselves as a bogan, but may find to their horror that others see them this way. We've all got a bit of bogan in us down here - comes from being descended from convicts! Basically, bogans are the unwitting, unrealising underclass of the marginalised, unappreciated and under-educated, who struggle for much in their lives. Another Aussie word for them is 'battlers'. We hadn't really had characters like this on the show for ages, and we felt it was time.
Was it always intended for Stingray's family to follow him into the show?
As I said, once we realised we had such a strong character in Stingray (and such a fine performer in Ben Nicholas) we really started thinking about his whole family. Janelle was set up from pretty much Stingray's first or second episode I think - Toadie made several throwaway references to his fear that she would turn up looking for her errant son. While we hadn't quite created her character at that point, we definitely intended for her to be a handful. Someone to strike fear and loathing - plus a lot of laughs.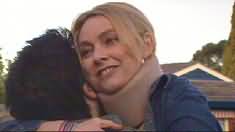 Where did the inspiration for Janelle come from?
In Melbourne last year - in the Herald-Sun newspaper, plus in the tabloid current affairs TV shows (that are our on-air competition for Neighbours) - a colourfully notorious battler family, whose name I best not mention, gained much attention for being repeatedly evicted out of various homes in rural Victoria, tormenting their neighbours, starting fights in bingo halls, going to gaol etc. We loved them - and followed their appalling misadventures with much glee. They were a real point of inspiration for the Timmins family. We loved their defiant spirit and the endless amounts of trouble they got into. They truly were (are) the neighbours from hell, and this is exactly what we wanted the Timminses to be. Consider yourselves warned... I should also mention that Nell Feeney was working with us as a Trainee Storyliner last year and we all loved her here. She had played a truly memorable bogan in a short film called Mall Boy a few years ago, that we greatly admired. She also used to channel this character a bit in the story room and make us all laugh. The week after Nell finished her stint, we went and introduced Janelle into the show, and very strongly felt that Nell should audition for her. Nell did and we all went crazy! She played it exactly right. Janelle is a lot warmer and funnier than Nell's previous character from Mall Boy, but a lot of similarities are there too. I should also mention that Nell is nothing like Janelle in real life!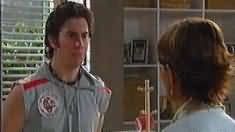 What will the rest of the Timmins family be like?
Oz viewers will by now have met Dylan, who is Stingray's next oldest brother. He's a sensitive soul with a nasty temper, desperately in need of a father figure. He'll find one in coming weeks - and I'll let you guess who that is. His relationship with Janelle is poor. There are two younger sisters who will be arriving in a couple of months' time - Janae and Bree. Janae's a real tearaway, with a great fondness for boys, and Bree's a real little sweetie, with a love of books and learning. Later in the year, viewers will meet their absent dad, Kim, who's going to be a knockabout bloke with a BIG personality to match Janelle's. And eventually – though probably not this year - we'll bring in the two older brothers: Dwayne, who's "up north" (read gaol); and Brandon, who's very sweet and not the full quid, and who works on a vineyard.
How do you see the family's relationships developing with their neighbours?
Colourfully, to say the least! I don't want to give too much away, but each Timmins will make firm friends and bitter enemies. We've brought them in to polarise other characters - to shake 'em up and give 'em something to think about. We suspect (and hope) they'll have the same effect on the audience.