.
Features > Six Years Later... by Steve
As today marks six years since Perfect Blend hit the internet, we thought we'd take a look at how Neighbours has changed in that time, in terms of cast, storylines, appearance and behind-the-scenes…

Cast...
Back in 2003, when we launched, Neighbours certainly had the makings of a strong cast, but some changes were clearly in order to bring back a sense of family to the show. Teenagers Jack Scully, Lori Lee and Taj Coppin, all but one of whom would be gone a year later, had just been introduced, but the most exciting arrivals were saved for later in 2003, as Sky Mangel and David Bishop returned to the street, while the inimitable Izzy Hoyland set her first stilettoed foot in Erinsborough. David brought with him a wife and daughter, who, along with Harold and Sky, made the Bishops one of Ramsay Street's key families, next to the Scullys, the Kennedys and the Hoylands.
Nowadays, Neighbours has scatty Donna and her dim boyfriend Ringo for some comic relief, but 2004 saw the return of serial guest character Sindi Watts as a Ramsay Street regular, and she was paired up with nice-but-dim Stuart Parker. Rock star Ty Harper has taken the place of songbird Nina Tucker, dependable Max Hoyland has been replaced by dependable Daniel Fitzgerlad, while Paul Robinson briefly filled bad boy Darcy Tyler's shoes, before softening in the last 18 months. Lyn and Joe Scully's parental role has been filled by Miranda and Steve Parker, Lucas Fitzgerald has taken the place of Jack Scully in the 'bad-boy-who's-actually-quite-nice stakes, and the bratty-kid-shaped hole left behind by Summer Hoyland has been adequately taken by Mickey Gannon. The Robinsons, Parkers and Kennedy-Kinskis make up the key families on the street, and most of the Ramsay Street pets from 2003 remain – with dogs Audrey, Harvey and Bob still around, and Dahl, possibly the oldest galah in Australia, still making his presence felt at number 28.
So, although plenty has changed in six years, we've still got Karl, Susan, Libby, Ben, Steph, Toadie and Lou, with Harold and Lyn popping up from time to time, the Parker surname still present, and a couple of pre-2003 faces in the form of Paul and Daniel. Not bad for a soap that seems to be constantly changing.

Storylines...
As we launched, the 2003 season was just beginning on UK screens, and this brought with it many popular changes for Neighbours. Whereas the long-running stories of 2002 had mainly involved Flick Scully, with Holly Valance gone, things began to even out a bit, with every member of the cast getting a chance to shine. Lyn and Joe struggled through her dramatic pregnancy, Harold got his family back, Lou found new love with Trixie Tucker, Libby slept with one of her students, Karl and Susan grew further apart, Stuart got involved in a cult, Toadie lost new wife Dee in a tragic accident, and Steph found love with Max, only to push him away when she was diagnosed with cancer.
The popularity of 2003 continued into 2004, with Karl and Susan's divorce and Izzy's pregnancy lies at the centre of the drama, but as 2004 came to an end, things were slowly starting to change and stories started to have a more outlandish feel, each big drama trying to be bigger than the last. As 2005, the show's 20th anniversary year, began, the Lassiter's complex had been burnt down and original character Paul Robinson had returned. Paul would become central to many of the big events in 2005 and 2006, his evil deeds dividing fans, with many enjoying his camp antics, whilst older fans who'd known Paul in the 80s and 90s feeling that the character had been sacrificed in order to give Ramsay Street a new bad guy.
In mid-2007, a 'back to basics' revamp took place, refocusing Ramsay Street on families and the smaller things in life. The Timmins family was all but wiped out, thankfully not in another plane crash, a stunt that had disposed of the Bishop family in 2005, but rather with a move to Cairns. Susan's MS diagnosis, the slow-burn will-they-won't-theys of Dan and Libby, Bridget and Declan and Elle and Lucas, and Rachel's affair with her teacher Angus all proved to be popular stories, and 2008 has seen the show gradually try to combine its simpler, community-based tales with some bigger dramas, namely a bushfire and the crazy antics of Nicola West.

Appearance...
The 2003 opening titles were some of the most popular in recent years, featuring a simply split-screen approach, they debuted on UK screens only a week before Perfect Blend launched, and inspired the look of the site, elements of which still remain today. Sadly, after the strong 2003 revamp, things went downhill in 2004, with a strange, jaggedy update, using many of the shots from the 2003 opening, mixed with new shots. By 2005, even this had lost any sense of style it once had, as the scenes, previously all location shots on and around Ramsay Street, turned into the cast posing against brightly coloured backdrops.
Many were relieved when, at the beginning of 2006, the previous monstrosity was replaced, though the new look still divided opinion, with many viewers complaining the cartoon backgrounds, inspired by the works of Australian artist Howard Arkley, were more Simpsons than Neighbours. That look survived only 18 months, before things took a very positive turn in mid-2007, as the opening underwent a dramatic overhaul, combining new backdrops, with characters both interacting and posing in a "photo booth". This new look was accompanied by a funky new theme tune, with vocals by Sandra De Jong, the first change to the tune since Perfect Blend launched, and a new Neighbours logo, the first change to that since the series began.
On screen, things were changing too, as number 30 received a revamp, and then 2004 saw the beginning of an 18-month process that saw most of the show's other sets given an overhaul. Beginning with the Scully family taking part in a television makeover show, excuses for revamps then included a firebomb attack on number 32's kitchen, a fire destroying the Coffee Shop and pub, numbers 22 and 24 both being vandalised, and just some good old-fashioned redecorating at the Kennedy house. More changes came in 2007 as the show started being filmed in High Definition, and the bar, school and number 30 all had makeovers, whilst the remaining sets received a fresh lick of paint.

Crew...
As Perfect Blend launched, Neighbours was undergoing a behind-the-scenes change, with new Executive Producer Ric Pellizzeri putting his mark on things. The 2003 season began well, with a new look for the show, tighter editing and new incidental music, but Ric's efforts weren't really felt on screen until the second half of the year, as several cast members departed, to be replaced with Sky, Izzy and the Bishops. Though the positivity of 2003 and 2004 gradually ebbed away, Ric still oversaw some of the show's most popular events of recent years, including the long-running Susan-Karl-Izzy story arc, the burning down of the pub and coffee shop, and the 20th anniversary celebrations. By the end of 2007, however, things were starting to look a little tired, as the 'back to basics' era relied heavily on strong, well-told storylines, and the meandering relationship of Didge and Ringo, coupled with Steve Parker's parental dramas and Rosie and Frazer's poorly-executed phantom pregnancy story, didn't quite come up to scratch.
As filming began in 2008, big changes to the writing and producing crew were under way, with long time staff members Peter Dodds and Linda Walker politely asked to leave, and the arrival of a new executive producer, with a two-year plan for the show, ready to modernise every aspect of it. Increased use of montages and music, a slight shift in pacing, and the casting of models Imogen Bailey and Erin McNaught meant that her first few months certainly made an impact.

Changing channels...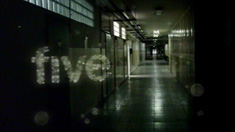 One of the biggest changes of the last six years came about last year when, after over twenty years, Neighbours changed channels in the UK. Rumours began in 2006 that the show might leave the BBC when its contract came up for renewal the following year, but most fans dismissed it, as similar rumours had come up in the past. But on the 18th May 2007, it was announced that the BBC had withdrawn from bidding for the show, unable to justify the amount Fremantle Media were asking. Later that same day, fans learnt that Neighbours would be moving to Five, news which was met with a mixed reaction. Some fans were thrilled that Neighbours would likely receive more promotion and an omnibus in its new home, while many viewers felt that the move would lost the soap many viewers. Monday 11th February 2008 saw Neighbours first air on Five and, just over a year later, it seems that opinion is still divided – viewing figures have certainly dropped, but publicity for the show has increased, and additional showings on Five's sister channel Fiver have also made sure that those with access to the channels no longer have any excuse to miss it.

Controversies...
And, of course, the past six years haven't been without their share of controversial moments on screen, with lesbianism, incest, a plane crash and a bushfire, but there was equal drama off screen. Only months after we launched, the sad news emerged that Delta Goodrem had been diagnosed with Hodgkin's Lymphoma. She was written out immediately, and Nina disappeared to India, but thankfully she recovered, and returned for a week in 2004 and a couple of short appearances in 2005, to say goodbye to the character. In 2005, cancer reared its ugly head again, as former Neighbour Kylie Mingoue was diagnosed with breast cancer, and she recovered fully to don her hotpants once again.
Court cases abounded in 2003 and 2004, as Holly Valance lost a case against her, with her agent, another former Neighbours actor, Scott Michaelson, claiming that she had dropped his services just as her music career was taking off. Around the same time, fans were shocked when Shane Connor was suddenly fired from his role as Joe Scully, and in 2004, he sued the show for unfair dismissal, winning the case and exposing some surprising and unsavoury stories about life on set in the process.
Complaints from family groups arose in 2004 when lesbian schoolgirl Lana Crawford was introduced, and again in 2008, when Nicola West was seen in a sexual relationship with her adoptive nephew Riley Parker, but the biggest shock of recent years would arguably be the unusual step of producers temporarily replacing Kym Valentine in the role of Libby Kennedy. In August 2008, Kym was taken ill suddenly and, unable to write Libby out, producers, for only the second time in Neighbours' history, decided to replace the character with a new actor until Kym had recovered and could return.

And what can we expect from the next six years? Will there even be a Neighbours for us to report on come 2015? Who knows. But if the last six years are anything to go by, we can look forward to plenty of drama, both on and off screen.