.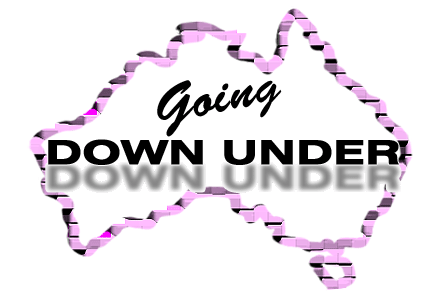 Features > Going Down Under by Steve
British backpacker Adam Rhodes arrived this week, but he's not the first foreigner to make a home in the Australian suburb of Erinsborough. Here's a look at some of the others who came from faraway (and not so faraway) lands to live in Ramsay Street…

Eddie Buckingham


Cockney sparrow - and conveniently named after England's most famous palace - Eddie met Madge and Harold during their trip to England in 1990 and, as if the jetlag wasn't enough for them to cope with, followed them home to Australia. Aside from providing us with a slightly annoying accent to listen to, Eddie had very little purpose. After "hilariously" pretending to be engaged to Christina Alessi and secretly setting up a food cart to rival Madge and Harold's Coffee Shop, again providing hours of scintillating viewing, Eddie went back to England to care for that soap cliché of old, his sick father.

The Lim family


After arriving from Hong Kong, the Lim family decided, before attending acting classes, to set up home in Ramsay Street. With Raymond Lim's employers setting up in Australia, he brought his family over but his wife, Jenny, was quickly alarmed by the amount of violence in the country, unfortunately arriving as Wayne Duncan was mistakenly abducted by a biker gang, mistaken for the Gottliebs' evil lodger Russell Butler. The Lims didn't stay long, only renting number 22 until their house in Eden Hills was finished, but found time to be accused of eating Holly, the Martin family's dog.

Claire Girard


Played with a terrifying and strange accent by Adele Schober, French exchange student Claire came to stay with Madge and Harold Bishop when the high school had a problem with accommodation, and it wasn't long before she was making her presence known, convincing Hannah Martin to get into all kinds of mischief and generally wrapping the men of Ramsay Street around her little finger. Claire's stay in Erinsborough wasn't long, then she headed back to France, but it wasn't the last we'd hear of her as, the following year, Hannah left for Europe to spend six months living with the Girard family, where terrible crimes were committed on her by a French hairdresser.

Connor O'Neill


Backpacker Connor O'Neill turned up with his backpack in 2002 and proceeded to delight/annoy the viewers and the residents of Ramsay Street with his tin whistle. And that wasn't the only Irish stereotype we were subjected to, as he admitted to being illiterate due to his poor schooling, brewed his own beer and spent months dressed in green, working in Lou's pub. Remarkably, he found plenty of time for romance, with Michelle Scully, Carmella Cammeniti, Nina Tucker and Lori Lee all falling for his dubious charms and, having arrived in Australia to see the country, he finally escaped from suburban Erinsborough and ended up in China. Or possibly in a shallow grave. We're not quite sure.

Lori Lee


Nanny Lori had already lived in London, so moving across 'the ditch' from New Zealand to Australia wasn't quite as far to go. Likeable Lori followed her boyfriend Jack Scully to Ramsay Street, where his family were already living, and proceeded to worry him by announcing her plans to stick around and repeat year 12 with him. Predictably enough, the relationship lasted a matter of weeks before Jack cheated with aspiring singer Nina Tucker and Lori's life then became a catalogue of disasters – temporary paralysis and an unwanted pregnancy – before she returned home to New Zealand, changing her mind about having an abortion at the last minute and returning on several occasions in the 18 months that followed, so that Connor could get to know his baby girl, Maddy.

Mishka Schneiderova


Another dodgy accent came to Ramsay Street when Lou Carpenter found himself a Russian internet bride. The comical Mishka found wonderment in everything that Australia had to offer, from the koalas at the wildlife park to the vegemite on her toast. Sadly she was in Australia on an illegal passport and desperately trying to escape her violent husband, political prisoner Igor. Only hours after meeting her idol, cricketer Shane Warne, Mishka was whisked away, back to Russia, by some contacts of Igor, masquerading as officials. It wasn't long before she was back to see her 'Lou Bear', now working as an air hostess, but again, she ruined her chances of permanent residency when she attempted to bride an immigration official.

Others
Other people from foreign lands to have frequented Ramsay Street include Ruth Wilson, the English widow Jim Robinson met on a plane, Drew Grover, the American husband Cody Willis picked up whilst on a scholarship to the United States, Manuela De Ferreira, the student who came to Erinsborough High from East Timor, Summer Hoyland's Canadian best friend Lisa Jeffries, her mum Andrea and sister Sally, illegal immigrant Gregori who was fleeing his home country of Burezstan and another Canadian, Lana Crawford, who came to Erinsborough, came out, then went home to Ottawa.