.

Features > Neighbours' Unsung Heroes
Over the last 37 years, there've been many big names associated with Neighbours; Kylie Minogue, Jason Donovan, Delta Goodrem, to name just a few. But what about the cast and crew who work tirelessly outside of the limelight, to make Neighbours the soap opera we've loved for so long. Here we celebrate Neighbours' Unsung Heroes.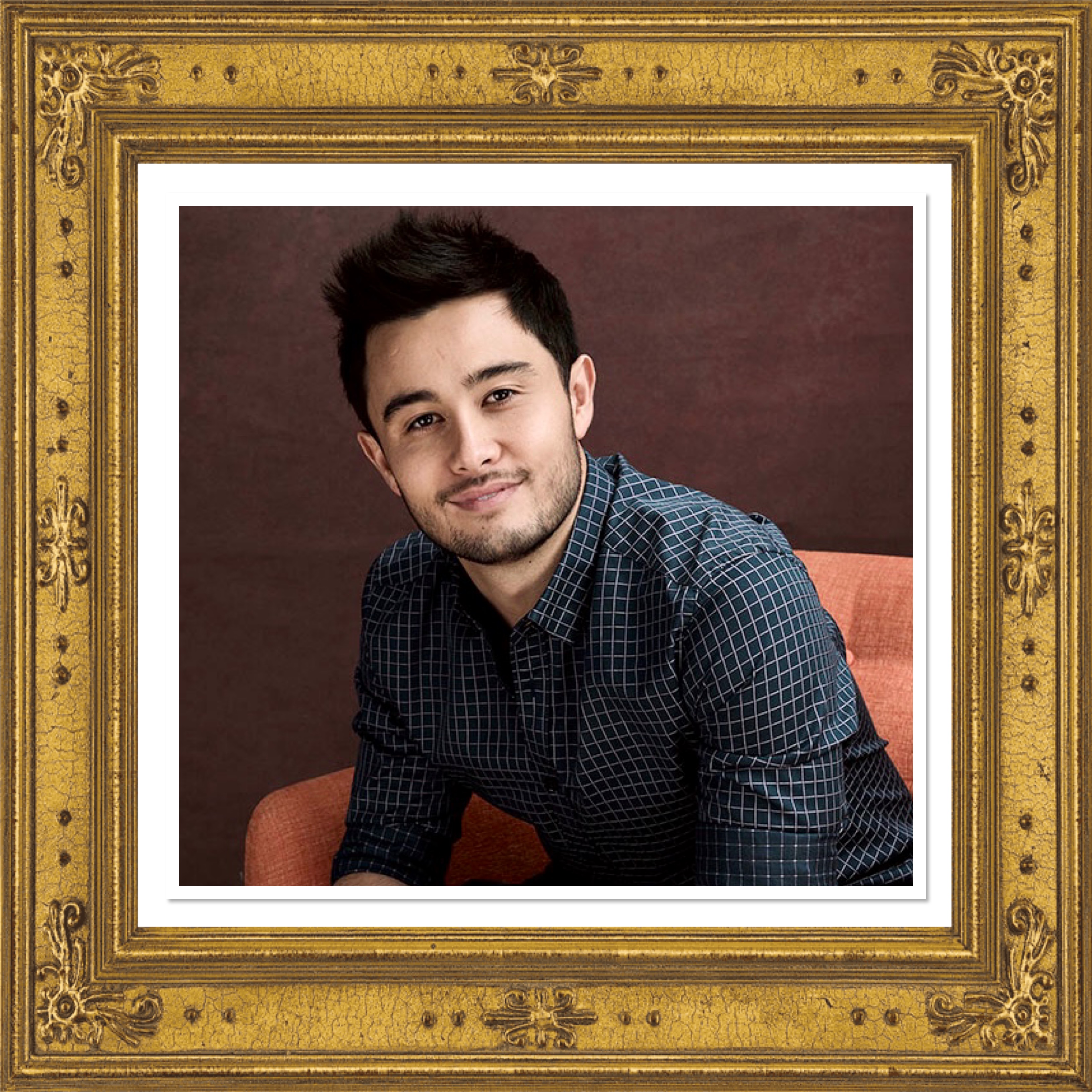 When Takaya Honda arrived on Ramsay Street as David Tanaka in 2016, it didn't take long to realise that the shy, unassuming Doctor had the makings of a classic Neighbours' character and as his story developed he not only provided us with some of the show's most magical moments such as David's coming out scene, he also claimed a place in television history as one half of the first legal same sex marriage in an Australian drama. Offscreen though, Takaya has become one of the greatest ambassadors for the show, frequently highlighting Neighbours' modern day successes and the important stories being told and always fighting the show's corner. Takaya's interaction with fans has endeared him to them as much as his performance has done for David, but it was his pandemic web series, TakTalks that truly cemented his place as an unsung hero. As Neighbours faced going off air (which thankfully didn't happen due to COVID safe production techniques being introduced), Takaya's latest chat with cast and crew past and present (plus some from the Home and Away) provided fans with something to look forward to on a daily, then weekly, basis whilst promoting the show by giving insight into the production. Takaya has consistently gone the extra mile and for that his place in our Unsung Heroes Hall of Fame is truly well-earned.
| | |
| --- | --- |
| Ian Rawlings | November 2009 |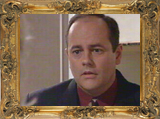 He may have been the bad boy when he played Wayne Hamilton in Sons & Daughters, but things were a little quieter when Ian Rawlings spent seven years playing nice guy Philip Martin. Having only just had a guest role as sleazy Marcus Stone, Ian joined the cast in 1992 as the second actor to play Philip, with the character soon taking over from Jim Robinson as the street's dependable dad. Philip may never have set the screen alight, but he was an important part of the show as it gradually lost the final few members of the original cast and updated itself for a 90s audience.
| | |
| --- | --- |
| Chris Pettifer | October 2009 |

The Neighbours music director for almost two decades now, Chris Pettifer has been responsible for many a rousing background tune, not to mention the incidental music that has driven many an accident, romantic reunion or montage. He's written dozens of the show's most popular tracks, including 4 Your Love, What Now My Friend and the Karl Kennedy classic The River Of The Sould, and his contributions certainly shouldn't be underestimated, even if was also responsible for the horrendously catchy number It's Christmas in 2008's festive episodes.
| | |
| --- | --- |
| Tom Oliver | September 2009 |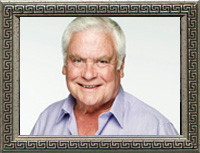 Part of the regular cast now for 18 years, Tom Oliver and his character Lou have often been overshadowed by popular Harold Bishop. But there's no denying that Lou's money-grabbing schemes and dirty laugh have gained him many fans too, and Tom Oliver's dedication to Neighbours has always been clear. Having first appeared in a guest role back in 1988, Lou has lived through more Erinsborough eras than most other characters, so it's a shame to see his role so reduced these days, but whether he's the victim of a curse, running a better racket or just serving coffees, we're happy to still have him around in any capacity.

About to celebrate 15 years with Neighbours, playing one of only two characters in the history of the show to stick around from being a teenager at school to a responsible adult with kids and a career, Ryan Moloney has made Jarrod Vincenzo 'Toadfish' Rebecchi into one of the show's most popular and recognisable characters. Though often used to provide the comic relief, Ryan has frequently proved, particularly in recent years, what a fine actor he is, with memorable performances at the deaths of his wife Dee and cousin Stingray, and his disastrous wedding to Steph. With the addition of his very own 'mini me', adoptive son Callum, and being trusted by Harold to continue the Ramsay Street history book, Toadie, and Ryan, look to be central to Neighbours as it approaches its 25th anniversary, and we wouldn't have it any other way.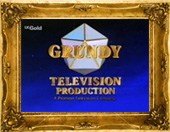 Back in 1985, the future of our favourite soap was looking decidely shaky. Given the chop by the Seven Network, Neighbours looked like it might be consigned to the scrapheap, but Grundy Television's Managing Director Ian Holmes had other ideas. Firmly believing, and rightly so, that the show had a lot of potential and could run for decades, he made the unprecedented move of offering the soap to another network and, since the contract with Seven had no clause to stop this from happening, the show, albeit with the few changes, was reborn on a rival network, where it went on to become Australia's longest-running series and most popular export, all thanks to the perseverance of Ian Holmes.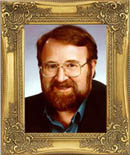 One of Neighbours' longest-serving writers, Ray Kolle wrote his first episode back in 1985, number 216, which went to air in early 1986, and he retired in 2007, his last episode going to air in May of that year. As well as scripting some of Neighbours' most popular episodes, including the deaths of Todd and Helen, episode 2000 and the departures of numerous characters over the years, Ray also worked as Script Supervisor during the show's peak of popularity, and was brought back as a consultant when Neighbours was given a drastic overhaul to halt its drop in ratings in 1996. Thankfully, he insisted that Madge and Harold should be brought back and the rest, as they say, is history.
| | |
| --- | --- |
| Jackie Woodburne | May 2009 |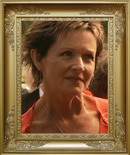 An unsurprising entry in our Hall of Fame, no doubt, but few could argue that, over the past 15 years, Jackie Woodburne has slowly taken over from the late Anne Haddy as the backbone of Neighbours. She may not receive the huge amount of press attention of Harold or Dr Karl, but, without Susan's moral guidance, not to mention Jackie's superb comic timing and dramatic skills, Ramsay Street would be a far duller place. Fortunately, the producers seem to be in agreement with the fans on this one as Susan, even after 15 years, is still at the forefront of the action, with her relationship ups and downs with Karl, her MS diagnosis and a huge story to come later in 2009. Here's to one of Neighbours' most underrated actresses!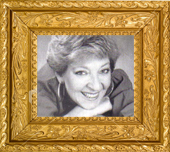 Though popular with fans, Myra DeGroot, who with effortless comic timing played Des' interfering mother Eileen, was often forgotten about when it came to Neighbours publicity, with the focus on Anne Haddy, Anne Charleston and the younger performers like Jason and Kylie. But without Myra's spirited performances as Eileen, much of the comedy Neighbours was famous for in the 80s would have been missing. Having first appeared in Neighbours' fifth week on air, Myra was also one of the most hard-working actors behind publicity for the show's move from Channel Seven to Network Ten a year later, and she continued to make regular appearances on the show for another two years before her health tragically declined and she passed away, aged only 51, at Easter 1988.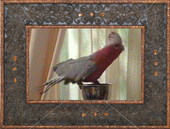 She's spent more time living in Ramsay Street than almost all of the current characters, and is Neighbours' longest-running pet. Dahl made her first appearance way back in September 1994, in episode 2238, bought by Lata Chatterji as a gift for her boyfriend Brett Stark, as she was sent away by her disapproving brother, Vikram. Though Brett left Erinsborough 18 months later, he left Dahl in the care of Libby Kennedy and her family. Apart from a short stint staying with Lyn Scully in 2006, Dahl has remained with the Kennedys ever since. In real life, the bird was replaced with a lookalike in 1999, and regularly causes chaos by squawking during filming, but, despite her diva-like tendencies, we think Dahl deserves a place in our Unsung Heroes Hall of Fame, if only for putting up with Karl for all these years.
| | |
| --- | --- |
| Michael Grade | February 2009 |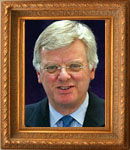 Currently the Executive Chairman of the UK's ITV, Michael Grade may seem like an odd choice for an unsung hero, but if it hadn't been for one of his scheduling decisions, Neighbours might not have survived as long as it has. In the 1980s, within his role at BBC1, he took the decision to move Neighbours in the schedule, at the suggestion of his daughter, who, along with her friends, had become hooked on the programme during the holidays, but struggled to watch it during term time, as both showings were early in the day. Beginning on the 4th January 1988, Neighbours continued to be shown at lunchtime, but the repeat was broadcast later that evening, at 5.35pm, rather than the following morning, as it had been for nearly eighteen months. The decision proved to be an excellent one, as Neighbours' ratings soared and it became one of the most talked about shows in the country, remaining in its lunchtime and evenings slots for another twenty years, until the show moved to Five in February 2008.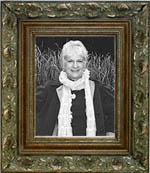 Jan's been with Neighbours since the start, effortlessly choosing every actor who's graced Ramsay Street, many of whom going on to have enduring careers in the entertainment industry, both as singers and actors. She gave big breaks to Guy Pearce, Craig McLachlan, Kylie Minogue, Kimberley Davies, Holly Valance, Delta Goodrem, Daniel MacPherson and many, many others. She frequently speaks highly of all of the acting talent she has discovered, and the actors, in turn, are often heard singing her praises - in an interview with Perfect Blend, Wendy Stapleton described her as "one of the most gorgeous people you could meet". This is why Casting Director and Assistant Producer Jan Russ is the first inductee into the Perfect Blend Hall of Neighbours' Unsung Heroes.