.
Magic Moments > 1988 > Joe's Arrival Episode 786

Written by David Phillips, Directed by Chris Adshead
Jane and Henry are standing outside Joe Mangel's house, but she decides to go back and try knocking again. Henry isn't so sure, and attempts to stop her, but she determinedly rings the bell…
Henry still isn't sure, and reminds Jane of what the woman next-door said about Joe. Joe suddenly answers the door and tells them that he's not buying whatever they're selling. She says she's his niece, Jane, and he recognises her, but says that as far as he's concerned, he no longer has a family and slams the door. Jane shouts that he's not going to get away with this, and starts banging on the door…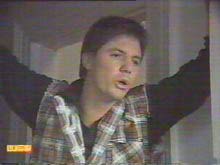 . . .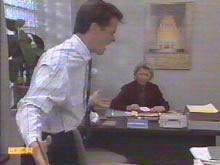 At Lassiter's office, Paul is in a foul mood and Helen suggests calling Gail to do some of the work. Paul says that if Gail could be spared from the hotel, he'd have phoned her himself. He then gets annoyed that Jane isn't back from her lunch hour, but apologises to Helen, and thanks her for pitching in. She tells him that if he carries on like this, he'll ruin several relationships and have a breakdown. He says he's tried to relax, but there's too much to do. She offers him a meditation tape, but he laughs it off and asks her to stay for the afternoon. She says she can't stay. The receptionist then brings in a fax from Rosemary in New York with more work for Paul to do.
Scott arrives at the Coffee Shop and asks Harold jokingly for some rabbit food. Harold takes offence and tells Scott how nutritious it is. Scott explains that you can't change how people think, but Harold says he's going to change the attitudes of local youth, starting with the local shout troop. Scott talks about his article, and says it's keeping him busy so he doesn't miss Charlene. He says he's had a call back from an editor in Brisbane, so things might change. Harold then asks Scott to take the tea order to the office, as he saw Mrs Mangel earlier and she was in a bad mood. Scott says that Jane was the same earlier, and it seems there's some family business going on.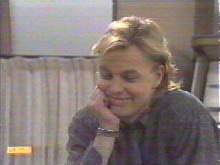 . . .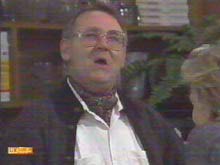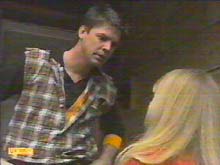 . . .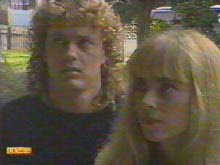 Henry and Jane are still outside Joe's house, when he appears and says he's had enough of the pair of them. Jane asks him if he has no feelings at all, and tells him that his mother had a heart attack only a few months ago. Joe says that she's of an age when that sort of thing happens, and that he's not a hypocrite who's going to care about his "grieving mother". He says that she's always expected the worst in him. Jane blurts out that there's a gun in the house, which stops Joe in his tracks.
Nick asks Harold for a milkshake, and Emma comes in too. Nick offers her a milkshake and then Emma says hi to Scott. Scott starts taking shots at Nick, saying that he didn't recognise him without the spray cans, then telling him that when he's writing his letter to Santa this year, he needs to ask for a sense of humour.
. . .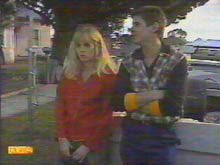 . . .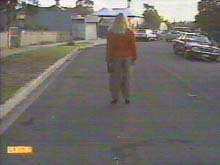 Joe is packing up his truck to go to work, and tells Henry to help him. Jane then tells Henry he should be getting back or he'll be late for his shift. Henry is reluctant to leave, but Jane says she'll get a lift from Joe, who tells her there's a cab rank a couple of blocks away. Henry isn't sure what to do, but Jane insists that he leaves, and then asks Joe for the truth. She says that when her nan had the heart attack, Amanda flew over from Hong Kong to be by her side. Joe says that Amanda was always different. He tells Jane to bury the gun and forget about it, then gets in his trucks. He tells Jane that considering the odds, she turned out alright, then drives off.
Helen arrives at the Coffee Shop to pick up her order. She puts her shopping down on the counter. Todd comes in and sees Nick and Emma together. Nick and Todd start to argue and Helen has to stop them from fighting with each other. Nick then offers to carry the bags home for Helen, and he leaves with Emma. Helen and Harold are impressed with Nick, while Todd is upset.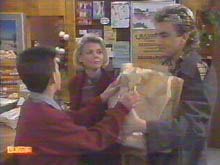 . . .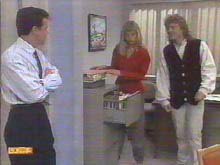 Back at the office, Jane is on the phone to Henry, when Paul catches her. He is furious with her and she promises to make it up. Henry then comes in and tells Jane that she should just forget about Joe, but she says that she believes that if her nan and Joe just talk about things, it'll be fine. Paul then catches Jane and Henry chatting, and threatens to sack Henry unless he leaves.
Nick and Emma are in the treehouse, playing on a computer game. He tells her it's a kid's game and then Todd bursts in asking for his game back. Emma gives it to him, saying it's for kids anyway and Nick tells him to run along and watch Sesame Street. Todd tells Nick that kindergarten kids do a better job of painting than him and then the two boys start fighting on the ground. Helen and Scott see them and Scott runs over to break it up. Helen wants to know who started it, and Nick says it was just a small argument that got out of hand. Emma says it was her fault, so Helen suggests that she goes home. Nick leaves to visit his grandma at the hospital, while Helen asks Todd for his version of events. He refuses to talk, so she sends him inside, and Scott and Helen discuss all the fights that have happened in the backyard over the years. Helen is convinced that the fight was over Emma, and that she's just using Nick to make Todd jealous…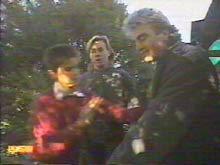 . . .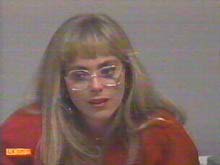 At the office, Paul apologises to Jane, who says she'll finish all her work before she goes home. He tells her that she should try meditation, and Jane explains that Helen already had a word with her about that. Jane mentions Rosemary's fax, but Paul says that they have more urgent work to do. Paul then asks about Jane's visit to her uncle's. She says she'd like to get to know him better, but he hates the rest of the family, and Mrs Mangel won't talk to him, so perhaps it's better to leave it.
At number 24, Scott is on the phone explaining his work position. Henry comes in and Scott explains that he got turned down for the job in Brisbane, and he'll have to wait six months for another position. Henry tells him to be realistic, and Scott says that he was really relying on getting the job. He explains that he needs to move to a bigger paper if he's ever going to move his career on. Henry starts taking the mickey out of him, making him out to be an undercover journalist reporting on a murder. Scott tells Henry about Nick and Todd's fight, and Henry hopes that one day, women will fight over him.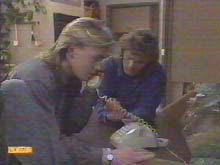 . . .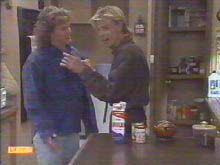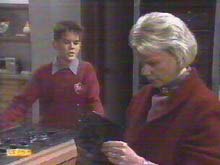 . . .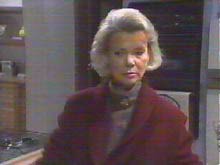 Helen is on the phone when Todd appears. Helen says she spoke to Jim, but didn't tell him about the fight. Todd says that the fight was his fault, as he was annoyed about Nick taking his game. Helen asks if Todd has any other objections to Nick staying. Todd explains that Nick spray-painted the fence and everyone's being nice to him, and then asks if he's going to be allowed to go on the school excursion, as he needs to pay for it. Helen asks him to fetch her bag from the lounge room, and she realises that her purse is missing. She realises that she last had it at the Coffee Shop, while Todd comments that Nick bought some things earlier for his grandmother, and that he was standing right next to her in the Coffee Shop earlier...
Summary by Steve