.
Magic Moments > 1988 > Toby's Arrival Episode 854

Written by Unknown, Directed by Unknown
Nick is carted off by the police and Skinner tells Todd that they need to get out of there before the police start searching the rest of the area…
At number 24, Harold and Madge put on some music and begin practising for their dancing lessons. He tries to do some fancy moves and she tells him to keep it simple to begin with. He tells her that the lessons were definitely one of her better ideas. She says that with Scott away, and Henry spending so much time with Bronwyn, there was a lot of time to fill. He wonders if she doesn't want to spend time alone with him, when Henry sneaks into the kitchen and starts watching them, then begins clapping. They both jump and he tells them that they're very good and should consider entering a competition. He takes some records and says he'll be with Bronwyn until late. After he's gone, Harold complains that Henry is spending too much of his time with Bronwyn. Madge says that maybe he's right, but that they should all enjoy their time together while they can.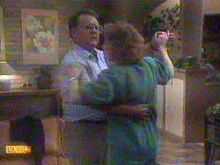 . . .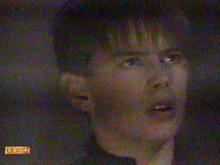 Skinner warns Todd not to put any lights on and blames Nick for ruining the whole robbery for them. Todd says that it's not Nick's fault and that, because he's been arrested before, he'll probably end up in even bigger trouble now. Skinner says that he isn't worried about Nick, who should have stayed at home and minded his own business. Todd says that Nick was just trying to look out for him and they should do something to help him, like phoning the police and telling them what really happened. Skinner tells him to grow up and says that it's Nick's word against theirs and that if Todd does anything to change that, his life won't be worth living.
At number 26, Beverly pops back from Gail's and is chatting away to Helen, who isn't listening to a word she's saying. Helen apologises and Bev realises that Helen is worrying herself sick about Todd. Helen says that she might go out and check the amusement arcade one more time to see if she can find him, but Bev tells her to go straight to bed, and she'll check out the arcade herself on her way to work. After Beverly leaves, the phone rings and Helen answers. She's shocked to find out that Nick's been arrested and says that she'll get down to the station right away. As she puts the phone down, she has a slight dizzy spell.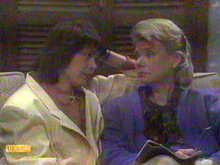 . . .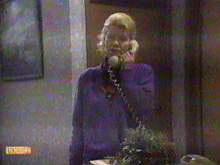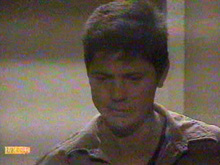 . . .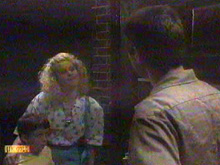 At number 32, Joe is complaining about losing the work at The Coffee Shop, but says that it's their own fault and he isn't going back now. Jane reminds him that he can't give up a steady job like that, as they need to keep things ticking over. Joe then goes to answer the door and finds Noelene standing there. He's not happy to see her and she then produces Toby from behind her, who Joe is slightly happier to see. Noelene tells Joe that Toby is coming to stay with him for a while, and barges her way into the house, past a shocked Joe.
At the police station, Helen arrives and the police officer explains that they caught Nick coming out of a warehouse and he's refusing to say anything, except that he wasn't there to steal. He asks Helen to speak to Nick, as he isn't doing himself any favours by keeping quiet. A constable shows Helen into the interview room, where Nick apologises to her for letting her down. She asks him if it's the same warehouse they went to the previous day, and whether he went in there looking for someone, but when Nick sees the policeman listening to the conversation, he clams up again.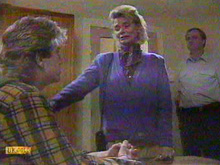 . . .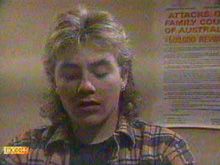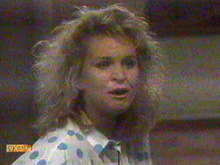 . . .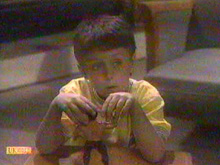 At number 32, Noelene tells Joe that she had some trouble tracking him down, but she can see that he'd done alright for himself. He tells her not to get any ideas, but she says that's not what she's there for; she's getting married again and wants some time alone with Ted before the wedding, since she's looked after Toby on her own for the past six years. Joe refuses to take him, so Jane tells them that maybe they should calm down and stop arguing in front of their son. Noelene apologises and tells Joe that it would only be for two months. She tells him that he owes her that much.
At Skinner's squat, Skinner is asleep but Todd is still awake. He gets up and creeps across the room, picking up his bag on the way, then stopping as Skinner begins to stir. Once he falls back to sleep, Todd manages to get out.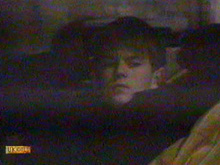 . . .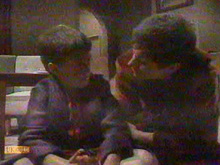 At number 32, Joe gets up to find Toby sitting in the corner of the lounge room, crying. He tells his dad that he doesn't like the bedroom he's sleeping in. Joe notices that he's crying and tells him that he's a bit old to be behaving like that. Jane comes out and asks what's wrong, and Joe says that Toby is just being silly and sends him back off to bed. Jane tells Joe that he should be more understanding, but Joe says that Noelene has been spoiling Toby and he doesn't want his son growing up to be a wimp.
Bev arrives at the police station and Helen explains that Nick's been arrested, but she's certain that he's innocent. Bev agrees that Nick's been trying so hard and it seems odd that he would throw it all away like that. Helen goes on to explain that she thinks Nick is covering for Todd. Bev is furious and says that she'll speak to Nick herself. Just then, the officer brings Nick in and Bev warns him that he'd better speak up. The officer tells him that if he doesn't, he's going to be charged. Just then, Todd walks into the station and says that he's been sleeping in a squat and Nick had nothing to do with the robbery.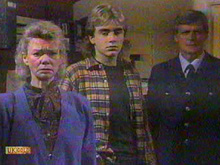 . . .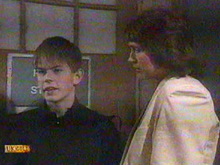 Early the next morning, Henry is sneaking into number 24 and leaves his shoes on the kitchen bench as he gets something from the fridge. Just then, Harold appears from the bedroom, humming to himself, so Henry hides in the laundry. Harold finds Henry's shoes and wipes down the kitchen bench, before boiling the kettle.
At number 32, Toby is watching tv when Joe comes in and turns it off, saying that he can't have that racket on in the morning. Toby says that Uncle Ray used to let him watch and Uncle Gordon, and Joe starts to wonder how many of these 'Uncles' Toby has. At that point, Toby runs off to the bedroom, saying that he has to get dressed.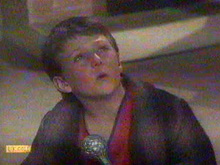 . . .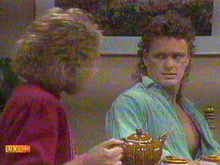 At number 24, Henry appears from the bedroom for breakfast. He's very distracted and says that he didn't get in until late. Meanwhile, Harold is complaining about the work on The Coffee Shop being so slow and decides to head down there, and says he'll pop in to say goodbye to Mike on the way. Henry tells him not to bother, as Mike left in the early hours. As he goes, Harold tells Henry not to leave his shoes on the kitchen bench again. Madge then sits down with Henry and asks him how he knew that Mike was leaving so early. Henry admits that he saw him on his way home. She asks if he and Bronwyn are serious about each other and he says that they are, and they're going to do things properly – marriage and kids – and soon Madge will have a little troop of Henrys to babysit.
Toby is sitting in the backyard of number 32 and Bouncer is trying to play with him, but Toby doesn't like it. Jane shoos the dog away, and Toby tells her that he used to have a dog, but it got run over. Jane tells Toby that he'll soon get used to Ramsay Street, telling him that the people over the street have a pool and there's a little girl that he'd probably get along with across the street too. Toby says that only sooks play with girls, but Jane says that he probably shouldn't listen to the way his dad talks. Toby suddenly shouts out that he hasn't got a dad, because his mum said so and he runs off.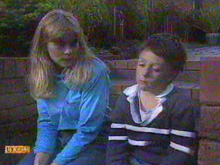 . . .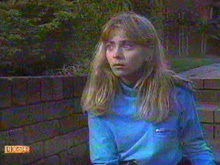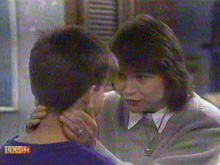 . . .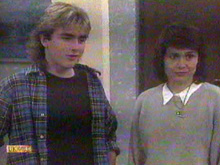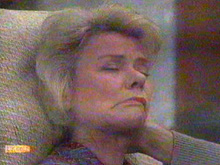 . . .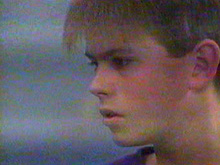 At number 26, Bev is giving Todd a lecture, telling him that he was very lucky, as he could have easily ended up in a training centre. He assures her it won't happen again and she believes him, saying that, in future, if he ever thinks that she, Jim or Helen are being too harsh on him, he must tell them rather than running away. She tells him that he was also very brave to go to the police like that, and she also thanks Nick for going out of his way to help Todd. Nick assures Todd that they'll all be there to support him in court, but when they look to Helen for her agreement, she's slumped over on the couch. Bev tells Nick to call for an ambulance and tell them that it looks like a stroke…
Summary by Steve