.
Magic Moments > 1991 > Cody's Departure Episode 1487

Written by Jenny Lewis, Directed by Tony Osicka
Todd explains to Cody that he's called things off with Emma, because he still loves her. She says that she did the same thing with Darren, and they hug. He says that he doesn't know how he'll cope without her, but he loves her. They kiss…
At the Robinson house, everyone's having breakfast. Lucy starts to mock Josh about his stripping and Helen reminds her that she has a fitting for her bridesmaid's dress. Todd is down about saying goodbye to Cody, while Josh decides to make a move on Emma. Jim tells Lucy that she can't go outside looking like that, but she says that she's starting her new job with Paul today, but she isn't sure what she'll be doing.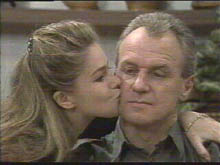 . . .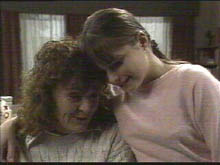 Pam is in tears at number 28, when Cody comes in. She says that she'll never get used to saying goodbye to her kids, but Cody reminds her that she still has Adam, Gaby and Brad. Pam tells her daughter that she and Doug are very proud of her. Cody says that she loves them and is very grateful to them for helping her so much. There's a knock at the door and it's Todd, so Pam gives them some space. She tells him that she'd like to spend her last day quietly at home with him.

At number 26, Emma is waiting for Lucy to show her the bridesmaid's dress, but Helen says it's a secret. Helen leaves to go shopping, and Emma thanks Lucy for setting her up with Todd, when he was still hung up on Cody. Lucy leaves for her new job and Emma mentions that it's modelling, which Josh overhears. Lucy makes him promise not to tell the rest of the family. Emma is about to leave, until Josh suggests that they hang out together.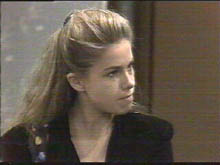 . . .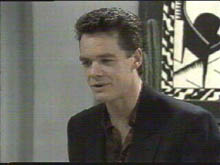 At number 22, Paul is telling Lucy not to be nervous, as the photographer knows that it's her first time as a model. They leave for Lassiter's and she says that she'd like to see what the twins think of her clothes first. Paul explains that Chrissie and Caroline had their hearts set on Chrissie being the new Lassiter's girl, so they're not too happy with Lucy right now.

At number 26, Emma is annoyed that Todd was just using her to get over Cody. Jim comes in and asks them to wash the glasses they hired for the wedding. He then heads out again to check some things with the caterers. Josh explains that he sometimes has trouble getting along with Todd, since he's almost a year older. Emma says that now he mentions it, he is a lot easier to talk to than Todd.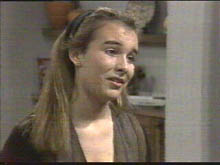 . . .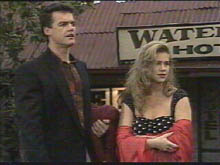 Lucy is busy modelling on the bridge at Lassiter's and she looks uncomfortable because she's so cold. Just then, Jim appears and tells her to get down. She says that it's no big deal, but Jim accuses Paul of taking advantage of his sister. He insists that she goes home, but Lucy says that he can't tell her what to do forever. Jim storms off, saying that he's very, very disappointed.

At number 28, Cody is annoyed with Todd, but he explains that although there might be other people that they date, they'll still be together when she comes back. She says that it'll be fine, as long as he doesn't fall in love with someone else.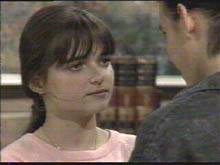 . . .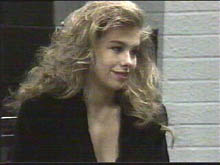 At number 22, Lucy is having lunch with Paul and feels bad about upsetting her dad. She says that, despite her complaints, she loved every minute of it. She tells Paul that their dad will have to stop treating her like a kid and this is probably going to push Paul and Jim further apart.

Helen is at number 30, showing Dorothy a bathing costume she's bought for the honeymoon. Helen sits down and Dorothy tells her that she's just sat on her wedding present that she'd hidden there. Helen opens it – a book on the Italian Renaissance. She explains that she once had the chance to go to Europe before, but family commitments got in the way. Helen says that everything's ready for the wedding, but she's disappointed that Michael's sister, Louise, can't make it. Dorothy finds it all very odd, but Helen says that she has no idea where to find Louise. They then make a toast to Helen's future.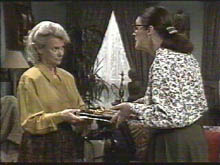 . . .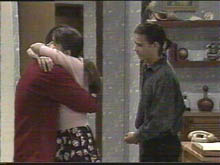 Josh asks Emma out on a date, but she says that she wants to wait a while first. He gives her a gift – the earrings he bought for Lucy. He tells her that they were his grandmother's and she's very touched and accepts. Cody and Todd come in, and Josh says goodbye to her. When Cody sees the earrings, she's about to tell Emma the truth when Josh drags her away. She hugs him and asks him to take care of Todd.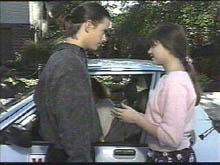 . . .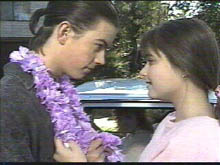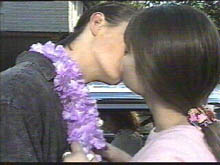 . . .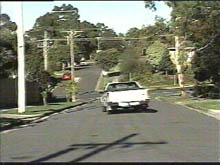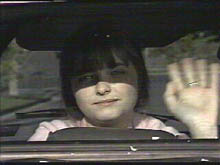 . . .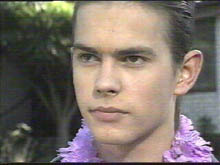 Out in the street, Pam pulls up, while Todd and Cody say goodbye. They say that they love each other and kiss, and she tells him that it'll be fine, because she'll be back. They kiss again, while Pam hurries them along. Cody then gets in the ute and Pam drives off. Todd watches as Cody waves to him.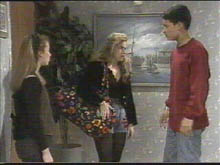 . . .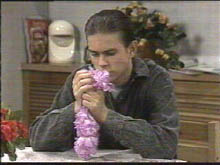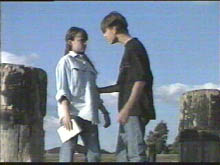 . . .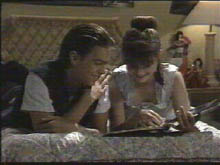 . . .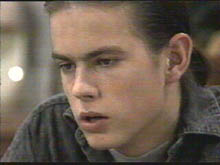 Emma is leaving number 26 and offers to take Josh out, to thank him for the earrings. Lucy walks in, coughing, and says she's caught a cold while she was modelling. Josh goes to get Emma's coat, while Lucy notices Emma's earrings and says that she had a pair like that once. Emma leaves, while Todd walks in, in a bad mood. Josh returns and Lucy asks him how he could give away her earrings. He says that they weren't her's, so he could give them to anyone he wanted. Todd sits in the kitchen and remembers all of the good times with Cody…

At number 30, Dorothy tells Helen not to be nervous, and she says that she never imagined that she'd feel so happy again. Dorothy is off in a daydream, thinking about her own love life, then asks Helen to reveal some details about the wedding. Helen will only reveal that the wedding party are arriving in vintage cars. She then says that she needs a good night's sleep and leaves.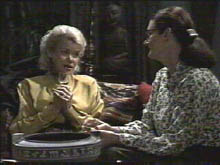 . . .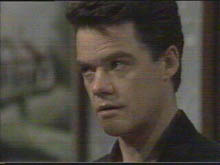 At number 26, Lucy and Josh are still arguing about the earrings, when Helen comes back and tells them to stop fighting. She then asks Todd how he's feeling and he says that he promised Cody he wouldn't mope around. Jim comes in and Lucy tries to do a runner, but he follows her. He tells her that those photos will never see the light of day. Paul then comes in with Helen, and accuses Jim of over-reacting. Jim accuses Paul of doing all this to get back at him, and tells him to destroy the photographs. Helen tells them all to be quiet and says that if this is the way they behave, she doesn't want any of them at her wedding.

Summary by Steve