.
Magic Moments > 1992 > Todd's Death: Part 2 Episode 1722

Written by Ray Kolle, Directed by Steve Mann
Phoebe is telling Todd that she didn't have the abortion, when he suddenly arrests. The medical staff all rush in, while Jim, Phoebe and Dorothy wait outside. Phoebe screams his name…
Madge is waiting at number 26, when Helen and Beth get home. Helen is surprised to see Madge, and asks her what happened to her weekend away with Lou. Madge explains that she gave it away to Gaby and Simon, and Beth goes off to take her bags into the bedroom. Helen suddenly realises that something is very wrong, and asks Madge what has happened. Madge says that Helen shouldn't get upset, but Todd has been hit by a car, but he's had an operation and is going to be fine. Beth returns, and offers to get a drink for Helen. Madge explains that it's quite serious, but Todd will be fine, and they should wait until the following day before they go to see him. Beth asks about Phoebe, and Madge says that she's coping fine. Helen is just relieved that Todd is alright. Jim then arrives home and breaks down, he says that something went wrong. Madge holds Helen as she starts to cry.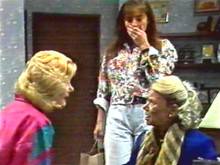 . . .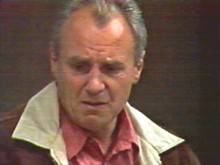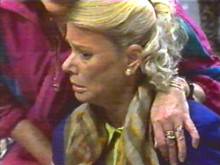 . . .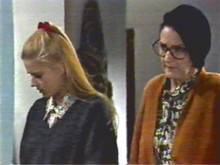 Dorothy and Phoebe arrive back at number 30, and Toby is waiting for them. He says that there was nobody there to pick him up from the station, and Dorothy apologises, explaining that it slipped her mind that he was coming back. He starts telling them about his holiday, when he realises that something is wrong. Dorothy explains that Todd was hit by a car, and died a little while ago. She tells him that he has to be strong, for Phoebe. Phoebe asks if she can be alone, and goes to her room. Toby is worried about her, but Dorothy says that the best thing they can do is to be there for her and offer as much love and support as they can.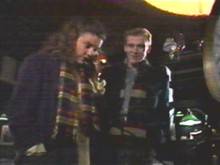 . . .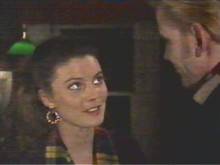 Gaby and Simon are at the guest house, but can't find any staff. Gaby wonders if they're the only ones staying, but Simon says that he saw in the reservations book that another couple would be arriving. Gaby thinks that the owners just went down to the pub. Simon suggests that they go somewhere else, but she says that it's ok. She suggests that they should check for dead bodies though. The phone rings and Gaby answers, and has a conversation with a Mr Atkins. She explains to Simon that the owner has broken down and will be away overnight, so they have to look after themselves. He says that they should go and pick their room, but Gaby reminds him that they're going to be having separate rooms. She then explains that if tomorrow's guests arrive before the owner gets back, then they're going to have to help out. Simon is quite surprised that they've suddenly found themselves running a guest house.
Jim is explaining that Todd had a ruptured artery in his heart that went unnoticed. Beth wants to go and see Phoebe, but Jim suggests that she wait until the morning. Jim wonders how he's going to break the news to Annette, while Helen realises that she never even got to say goodbye to him. She wonders how something like this can happen, and breaks down.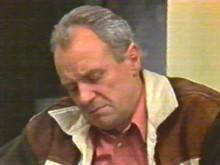 . . .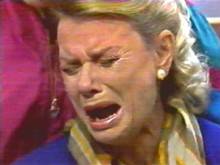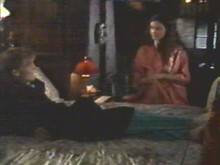 . . .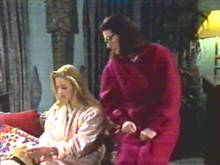 Simon knocks on Gaby's door, and starts taking the mickey out of her suggestion that the place is haunted. He goes inside, and she asks him how his room is. He hops on her bed, and tells her that it's lonely. She explains that she's not a prude, but she likes to take things slowly. He says he's just happy to be with her, and tells her there's a log fire downstairs, and they can have some hot chocolate together.
Dorothy gets up and finds Phoebe sitting with Bouncer in the lounge room. Phoebe explains that Bouncer's been with her ever since she got home, and Dorothy thinks that he knows that something is wrong. Phoebe tells Dorothy how empty she feels, but Dorothy reminds her that she's still carrying Todd's child, and part of him is with her. She wishes that she'd known how Todd had really felt, and says that she's going to keep the baby. Toby gets up and joins them, and Dorothy tells Phoebe not to hold on to her grief. Phoebe explains that if she starts crying now, she may never stop.
. . .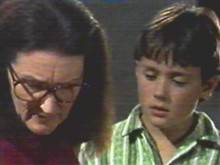 . . .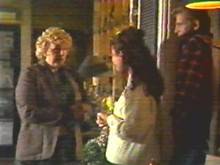 The next morning, Gaby is telling Simon how well she slept, and he agrees, making another comment about how the beds are big enough for two. She tells him to stop pestering her and says he'll get a jug of cold water over him if he tries anything. He tells her how important she's becoming to him and they're about to kiss, then they stop. She explains that Mr Atkins phoned again and they're getting their room for free. The bell rings, and they go to see who it is. The woman at the door is in a bad mood, and explains that she's been driving for hours and expects to be waited on hand and foot.
Helen tells Jim that she couldn't go to church today, as she is just so angry with God. Phoebe and Dorothy arrive, and Helen hugs Phoebe. She asks if she can have Todd's favourite jumper. Jim tells her that she can have anything she wants. Helen tells Phoebe how happy she is about the baby, and Phoebe quickly leaves. Dorothy explains that Phoebe is just trying to keep it all bottled up inside.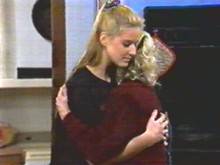 . . .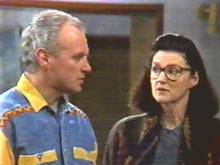 At the guest house, Simon and Gaby are sitting out on the veranda, and she explains that Mr Atkins just phoned and he should be back by late afternoon. They start to kiss, when Mrs Downey appears and asks when lunch will be served, as she's heard that the food is excellent. Simon says that everyone has to pitch in, so she says she'll go and stay elsewhere. Gaby then offers to have dinner on the table by 12.30 sharp. Gaby explains to Simon that she feels responsible now that they're getting the room for free. She tells him that they have the whole afternoon to themselves, and maybe they could go for a walk in the mountains. They start to kiss again, when a man appears. He apologises, and says he's Mr Harrison. Gaby explains the situation, and Mr Harrison says he's relieved that there are other guests, and asks what they're doing that afternoon. Simon explains that they'll be going for a walk, and Mr Harrison invites himself along.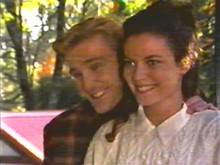 . . .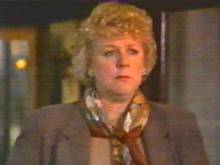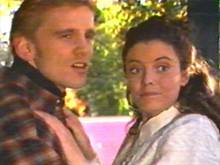 . . .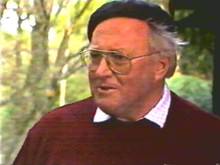 At number 24, Madge suggests that Toby come and stay with her for a couple of weeks. Toby says that he wants to be there for Phoebe, as he's had experience of dealing with people dying. He assures her that he'll be ok and he's going to help, by telling Phoebe to remember all of the happy times. Madge says that she wouldn't give up all of her happy times with Harold for anything. Toby explains that Phoebe is holding it all in, and he says he has to be mature, for Phoebe's sake.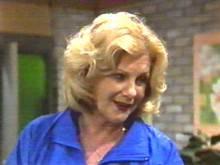 . . .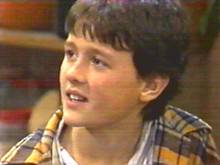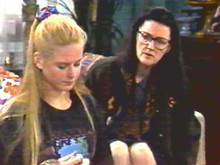 . . .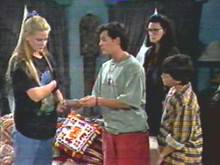 At number 30, Dorothy reminds Phoebe of when her father died, and how she was unable to cry for him. Phoebe says that this is different, because she knows that she can cry, but doesn't want to. Toby arrives back with Rick, who wants to speak to Phoebe. He tells her how sorry he is, and Phoebe tells him that she knows how difficult it is. He gives her a photo of her and Todd together, and she starts crying, and says she wants him back.
Phoebe is in bed, wondering how she's going to bring up a child on her own. Dorothy tells her that she's not alone, and that there are people all around her who care about her.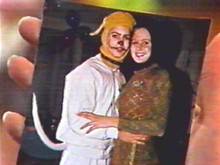 . . .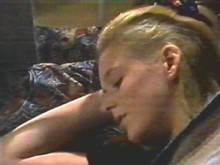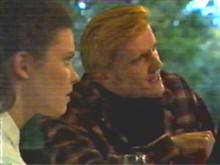 . . .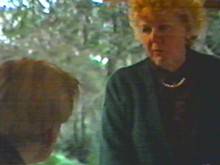 Mrs Downey is complaining that Mr Atkins doesn't have any staff to cover for incidents like this, and says that she hopes he's back to make the evening meal. Gaby explains that there's a rice pudding for dessert, and Mrs Downey complains again. Gaby starts to defend herself, until Simon launches into an attack on her, telling her she's the rudest person she's ever met. She says that she'll be leaving, and Mr Harrison congratulates Simon on getting rid of her. Simon then tells Mr Harrison that he won't be able to join them on their walk, as they came on the trip to spend some time alone together. Mr Harrison suggests that they all meet up for a drink afterwards. Simon tells Gaby that hopefully now they can start enjoying themselves.
Phoebe is in bed, crying. She gets up and goes over to the mirror, when Bouncer starts whining. Phoebe looks round and sees Todd in the mirror. He tells her not to worry, and says that he'll always be there for her and their daughter. Dorothy knocks on the door and asks Phoebe if she wants some food. Phoebe ignores this, and starts reaching out to Todd, as he slowly vanishes. Dorothy knocks again, and then comes in, and Phoebe says that Todd was there…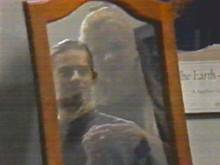 . . .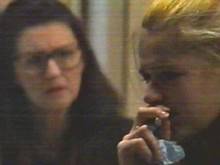 Notes: This episode ended with the 'sad theme' being played instead of the usual theme tune, and a series of pictures of Todd shown. These credits can be viewed in the Multimedia section.
Summary by Steve