.
Neighbourhood > Places > Alkrington Grammar School

Alkrington Grammar School 2007
Staff: Richard Aaronow (Headmaster; ????-2007), Malcolm Lewis (Deputy Headmaster)

Described by Oliver Barnes as 'a bootcamp for brats', this large school had a good reputation for putting difficult children back on the straight and narrow, with a firm but friendly approach to discipline.

Elle Robinson visited the school in 2007 to track down Richard Aaronow, the headmaster, and father of her boyfriend, Oliver. In order to get to know Richard, Elle lied that her parents were looking for a school for her younger brother, Benjy, but ran off when Richard became suspicious of her story, dropping her Lassiter's hotel I.D. badge in the process, allowing him to track her down. Before long, Oliver had decided to visit the school himself, and find out whether his mother, Rebecca, had been telling the truth about this violent man. Soon after, Richard decided to move to Erinsborough and be closer to Oliver and his other son, Declan, and took long service leave from Alkrington.

Key moments (with episode links where available)

Oliver meets his father, Richard, for the first time


Gallery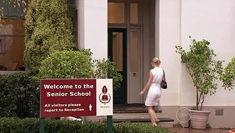 ..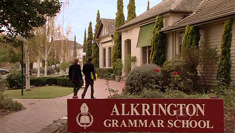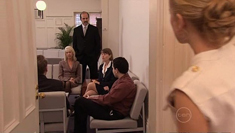 ..