.
News Headlines
| | |
| --- | --- |
| Kyal Marsh To Leave | Jan 29 2007 |

Fiona Byrne's column in the Sunday Herald Sun has revealed the latest name to be leaving Neighbours. Kyal Marsh will film his final scenes as medical student Boyd Hoyland in April. He's just the latest in a long line of departures, which also include Nell Feeney (Janelle Timmins) and Stephanie McIntosh (Sky Mangel). Fiona mentions that cast numbers will soon be replenished with the arrival of a brand new family.
| | |
| --- | --- |
| Soap Bubbles 2007 | Jan 29 2007 |
All About Soap magazine have launched their 2007 awards and Neighbours' Sky Mangel (Stephanie McIntosh) is nominated in the category of 'I'm A Survivor', while the storyline of Boyd and Janae eloping is in the shortlist for the 'Wedding Shock' category. Voting is open until February 13th.
Fans can vote now at the All About Soap website or by buying a copy of this fortnight's magazine.
Voting is now underway for the 2007 Logie Awards. Christian Clark (Will Griggs) and Ben Lawson (Frazer Yeats) are mentions for Most Popular New Talent, while the Most Popular Actor category sees mentions for Stefan Dennis (Paul Robinson), Ryan Moloney (Toadfish Rebecchi) and Daniel O'Connor (Ned Parker).
In the Most Popular Actress category, TV Week's Neighbours picks are Natalie Bassingthwaighte (Izzy Hoyland), Pippa Black (Elle Robinson), Natalie Blair (Carmella Cammeniti), Carla Bonner (Steph Hoyland), Jackie Woodburne (Susan Kinski) and Stephanie McIntosh (Sky Mangel).
Voting can currently only be carried out through a form in TV Week or online using a special code found in the magazine. Shortlists will then be announced in a few weeks' time.
| | |
| --- | --- |
| A Message From Jackie | Jan 21 2007 |

Having topped our 50 Greatest Neighbours poll last month, Jackie Woodburne (Susan Kinski) has kindly been in touch with a message of thanks to her fans. Here's what she had to say:
"Thank you to everyone involved in the recent poll on the PerfectBlend website! What a thrill! It just shows that if you stick around long enough, you will eventually wear people down! My time playing 'Susan' on Neighbours has been the happiest and most rewarding of my career.
I've had an enormous amount of fun and worked with some great actors in some challenging and at times unlikely storylines! In short, it has been a blast!! To be acknowledged by the viewers and fans in this way is so gratifying and I appreciate the encouragement and support more than I can say! I look forward to guiding 'Susan' through many more adventures in the future!!
With love and gratitude,
Jackie"
| | |
| --- | --- |
| Actor Updates | Jan 17 2007 |

Former neighbour Blair McDonough (Stuart Parker) will be back on UK screens next week, as one of eight celebrity contestants in the BBC reality series Safari School. The show will see the eight stars, who also include Fame Academy vocal coach Carrie Grant and ex-Brookside actor Paul Usher, undertaking a course to become a ranger in South Africa. The show will be broadcast each weeknight at 6pm on BBC Two, from Monday 22nd January.
Also taking another journey into the world of reality television is Kimberley Davies (Annalise Hartman). Kimberley, who was a contestant on the UK's I'm A Celebrity Get Me Out Of Here in 2005, has signed up for the sixth series of Australia's Dancing With The Stars, set to air within the next couple of months.
Another former neighbour back on UK screens shortly is Richard Grieve (Sam Kratz), who's set to join the cast of Emmerdale in February as a character named Jonny Foster.
And finally, Perfect Blend would like to offer our congratulations to Jesse Spencer (Billy Kennedy) who became engaged to his House co-star Jennifer Morrison during a Christmas break in Paris.
| | |
| --- | --- |
| Alan Voted Off | Jan 11 2007 |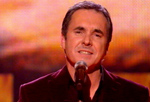 After five days in the show, Alan Fletcher (Karl Kennedy) has become the sixth celebrity to be voted out of the second series of Soapstar Superstar. It was the first time he had faced the overnight vote, and was up against Tupele Dorgu (Coronation Street's Kelly), who had already survived two votes. Alan had faced mixed reviews from the judges during his time on the show, with the public voting for him to sing songs including the Andy Williams classic Can't Take My Eyes Off You and Simon and Garfunkel's Bridge Over Troubled Water.
| | |
| --- | --- |
| Soapstar Superstar Album | Jan 10 2007 |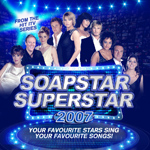 Monday 15th January will see the launch of Soapstar Superstar 2007 - The Album, with tracks from all 11 of this year's contestants (including Alan Fletcher (Karl Kennedy)) as well as a bonus track from last year's winner, Richard Fleeshman and group songs from the girls and boys. Here's a rundown of the tracklisting:
Mark Furze – Can't Take My Eyes Off You
Gemma Atkinson – Field Of Gold
Alan Fletcher – Tears In Heaven
Matthew Wolfenden – Bad Day
Verity Rushworth – Rise
Tupele Dorgu – Get Here
Leon Lopez – Mrs Robinson
Antony Cotton – When You Say Nothing At All
Hayley Tamaddon – Son Of A Preacher Man
Jane Danson – Hot Stuff
Elaine Lordan – It's A Heartache
The Girls – Whole Again
The Boys – Love Me For A Reason
Bonus track – Richard Fleeshman (Soapstar Superstar 2006 winner) – Moondance

| | |
| --- | --- |
| Six Characters To Leave | Jan 02 2007 |

The Sunday Herald Sun has reported some big changes to the Neighbours cast line-up in 2007. After months of speculation, Stephanie McIntosh has decided to leave when her contract expires in April. Also on the way out are Nell Feeney (Janelle Timmins), Sianoa Smit-McPhee (Bree Timmins) and Adelaide Kane (Lolly Allen), who is yet to even appear on Australian or UK screens. The article claims that the producers are bringing in fresh blood to boost ratings, and at least two other actors have been told that their contracts will not be renewed.
| | |
| --- | --- |
| A Model Guest | Jan 02 2007 |
The Sunday Herald Sun reports that model Kristie Jandric has filmed a three-week guest role in Neighbours. She will appear on Australian screens in April as a character named Milly, who is expected to "cause a few waves in Ramsay Street." Kristie previously appeared in one episode back in 1999 as Natasha Symonds, a flight attendant colleague of Amy Greenwood.
| | |
| --- | --- |
| Richard Morgan Dies | Jan 02 2007 |

Australian actor Richard Morgan, who first became famous for his role as Terry Sullivan in The Sullivans has died. He passed away, aged 48, after spending several months battling motor neurone disease and his funeral service took place on Saturday in the Melbourne suburb of Williamstown. As well as appearances in The Sullivan, Sons and Daughters and, most recently, Stingers, Richard was also a Neighbours guest star, appearing for five weeks in 2000 as the agoraphobic web designer Damon Gaffney.
To view our archive of past news stories click here