.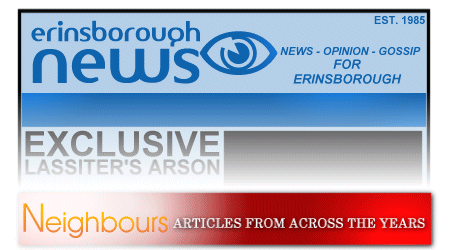 Erinsborough News provides an archive of newspaper and magazine articles and covers featuring Neighbours actors and characters from back in the '80s, right up to more recent times. Below is the archive - simply click on a box to take you to articles from that decade, or the Cover Stars box to look at magazine covers from the past 25 years. If you have an article or cover that you would like to submit to Erinsborough News, contact us by clicking here.
Latest Update: 16th December 2009, with seven new articles in 2000s section.
The 1980s
Articles from Neighbours earliest years
The 1990s
Articles from the end of the 20th century
The 2000s
Articles from the dawn of the millennium
The 2010s
Articles from this decade
Ads & Promotions
Promotional material for Neighbours and its actors
Cover Stars
View 25 years of Neighbours magazine covers
PerfectBlend.net acknowledges that the copyright on these articles and images belongs to the individual magazines, writers and photographers. This site has no connection with any of these publications.