.
Year by Year > 2003: Episodes 4156-4395


Network Ten airdates: 20/01/2003-19/12/2003
BBC 1 airdates: 20/02/2003-25/02/2004
UKTV Gold airdates: 13/09/2006-07/03/2007
Number of episodes: 240
Regular Cast: Harold Bishop, Lou Carpenter, Karl Kennedy, Susan Kennedy, Libby Kennedy, Ben Kirk, Toadfish Rebecchi, Joe Scully, Lyn Scully, Stephanie Scully, Stuart Parker, Taj Coppin, Boyd Hoyland, Max Hoyland, Summer Hoyland, Connor O'Neill, Jack Scully
Joining Cast: Sky Mangel (second casting), Izzy Hoyland, David Bishop, Liljana Bishop, Serena Bishop, Oscar Scully
Departing Cast: Dee Bliss, Rosie Hoyland, Lori Lee, Michelle Scully, Darcy Tyler, Nina Tucker
Notable Guests: Valda Sheergold, Rocco Cammeniti, Carmella Cammeniti, Jamie Clarke, Trixie Tucker
The 2003 season of Neighbours was seen as one of the best periods of the show, certainly compared to the few years before it. Old faces returned, many new faces arrived, and some of the show's favourite characters departed, in a year that saw two weddings, two pregnancies, a death and many uncharted waters in terms of the show's history of stories.
The prospect of Lyn having another baby is a shock to Joe, who isn't too happy at first with idea. Although Lyn reminds Joe that it was his idea in the first place, he reminds her that they agreed not to. Lyn is upset that Joe isn't thrilled about the pregnancy like she thought he would be, but after seeing Steph, Michelle and Connor thrilled about the baby, and talking to Karl, Joe realises that a new baby isn't all that bad.
Max and Steph go on their first date, which isn't as romantic as it should be with many faux pas and Max's children constantly being an interruption. At the end of it all, Max and Steph decide to just stay friends.
Harold starts up a community play, and the lead roles are picked as Jack and Nina. Michelle and Connor note from the pair's love scenes that there is an obvious attraction. Jack and Nina try to ignore their feelings, but in the end give in and indulge in a secret affair, leaving Nina feeling incredibly guilty, and trying to avoid Jack as much as possible at school. Taj and Lori notice that Nina and Jack are avoiding each other, so set up a picnic to get the two together, not realising what is actually going on.
Harold's relationship with Ruby continues to grow strong, although Rosie still has her suspicions. Rosie makes sure her feelings towards Ruby are well known, and is quick to blame her for everything that goes wrong. Ruby's gambling problem gets out of hand however, and she organises for number 24 to be robbed. Feeling incredibly guilty afterwards, she admits to Harold what she did, and leaves the street to get help from her problem.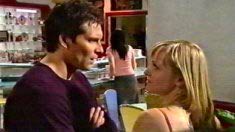 Darcy works his way to win Dee back by breaking up her relationship with Toadie. He keeps her from going to Toadie's family reunion, and spends the night in a hotel room with her. Dee keeps these things from Toadie as she doesn't feel he needs to know, and knows how he'd react, but Darcy 'accidentally' lets it slip. Darcy continues to raise Toadie's suspicions, and his plans are helped along when he finds a wedding certificate of Dee's from 1997, married to a man named Darren Turner, and he brings them together at a Lassiter's Function, where Darren reveals to everyone about Dee. Toadie is distraught Dee kept such secrets from him, and when Toadie begins snooping through her diary, Dee is upset at him for not trusting in her. The two break up, and Darcy pays Sindi Watts to flirt with Toadie, ending in a relationship between the two of them, and Darcy and Dee growing closer.
Stuart and Libby develop feelings for each other, much to the disdain of her parents. They do everything they can to warn Libby off Stu, as he is engaged to Flick. Believing Libby is the one for him, Stuart ends his engagement to Felicity, but Libby tells him that they can't be together, as she felt he was her replacement for Drew.
After having a couple of drinks, Karl is very embarrassed when he is above the limit while driving, caught while driving with Susan and Libby. He gets a fine, but decides to go to court with the case, represented by Toadie. However, he is further embarrassed when the Erinsborough High legal studies class comes to the courtroom to sit in on his case. He loses the case and is forced to pay up. Susan encourages him to go without alcohol for two weeks, but he is unable to which surprises Susan, who wonders if her husband has an alcohol problem.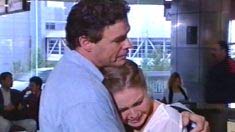 When Joe leaves town for a few days, he hands responsibility of his building company over to Connor, which leaves many of Joe's work-mates unimpressed. Connor is dobbed in to immigration by a jealous co-worker, and is sought after by officials. Michelle and Connor run away from home, and Michelle asks Connor to marry her so he can stay in the country. He agrees, but when the priest asks for their parental admission, the pair realise it isn't legal for Michelle to get married in Australia without her parents' consent, but it is legal in New Zealand. Steph agrees to bring the pair their passports, infuriating Joe, and when Steph meets the pair she tries to change their minds, with no success. At the airport, a flight for London is called and Connor tells Michelle that it is his flight, as he is returning home. Joe catches Connor just before he leaves, and demands that he doesn't run away from his problems. Connor sorts out his immigration problems and gets a new visa.
With pressure on from Jack, Nina agrees to break up with Taj, and she does so leaving Taj confused upset. He talks to Lori about it by the pool, and the two start running around. Lori slips on the side of the pool, hits her back, and falls into the pool unconscious. Taj dives into the pool to save her, and Lori is taken to the hospital. Jack feels guilty now, and cannot break up with Lori as planned. Nina and Jack feel even worse when it is revealed Lori may not be able to walk again.
Steph meets a new barman Alex Argenzio, and with pressure from Libby to help her get over Max, asks him out on a date. The pair begin a relationship, annoying Max who is hard on Alex at work. When Alex says he wants to go on a trip around Australia with Steph, Steph eventually agrees and leaves Ramsay Street. Steph isn't the only one to depart Ramsay Street, as Rosie is called for duty in Papua New Guinea for 3 months work for cyclone relief.
Valda returns from her cruise, setting up in number 26. Her relationship with her fiancé Andrčas fizzles out after Valda loses all her money, and she starts working at the pub as a new caterer. She forms a strong friendship with Lou Carpenter, but it is obvious she is hiding a secret from everyone.
Darcy begins mingling with the rich and famous, going to poker games at casinos, and hosting them at his house. At first Dee approves, but then wonders if he is gambling a bit too much, but he passes it off. Their relationship blossoms, as they talk about their past, and their lost baby. Darcy asks Dee how she feels about him, and kisses her.
Lori begins to regain feeling in her feet, but becomes aware of Jack's wavering attention. She asks Jack if he having an affair, and even guesses that it is Nina. He admits that he is, and she packs her bags and moves out. Taj also finds out, and is furious at his friends deceiving him. Lori is offered a place at number 28 with Karl and Susan, and tells Nina exactly what she thinks of her. A shattered Nina tells Jack they can never be together.
Steph returns from her trip around Australia early, after ending things with Alex, and gets with Max. The two are ecstatic that they are finally together after waiting for so long, but Boyd isn't too happy about his father moving on with his life. Summer realises this, and tells Boyd that she will never forgive him if he ruins things for their dad and Steph.
Tahnee Coppin returns early from her exchange program in New York, arousing the suspicions of the younger residents of Erinsborough, but most prominantly Nina. Tahnee admits that she blackmailed a girl and got thrown off the exchange, and Michelle is offered Tahnee's place. Michelle quickly accepts and prepares to say goodbye to her friends. Tahnee meanwhile finds out about Nina's betrayal of her brother Taj, and plans to make her pay, but Taj tells her to leave it. All of Michelle's friends come together to wish her off, and at her farewell party, Nina and Lori break the ice in their steps to recovering their friendship.
Dee leaves Erinsbourough for a few weeks to live with her Nana, Nancy Bliss, in Tasmania, to think about her relationship with Darcy. Darcy follows her and immediately wins over her Nana, and the two have a fun time in Tasmania. Toadie also follows her there, but Nancy has heard stories of Toadie from Darcy, and tells him to leave. When all three are finally back in Erinsborough, Toadie tries to work things out with Dee, but blows it by bringing up Dee's "boyfriend in Tasmania", which Dee doesn't appreciate.
Ruby returns to the street after trying to work out her gambling problem, much to the chagrin of Lou who doesn't trust her. She isn't the only one with a gambling addiction however, as Darcy's fun turns sour, and he ends up owing $60 000. Darcy robs the pub, but Ruby is suspected. He continues to gamble however. and ends up robbing Karl and Susan's place as well, knocking over a pregnant Lyn on the way out. Connor had seen Ruby return from number 28 that day in a hurry, and he also suspects it is her. The street places blame for both events on Ruby, and she is arrested.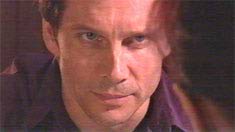 It isn't too long however before Lyn's memory of the event returns, and she remembers that Darcy is the one who robbed the Kennedys. When she tells the street this, her friendship with Susan is shattered. Dee finds Karl and Susan's wedding ring under Darcy's couch, and is shocked to learn that he robbed his own aunt. After thinking thoroughly about it, she calls the police and Darcy is arrested. He is sent to jail for 18 months. The residents of the street are forced to apologise to Ruby. When Harold doesn't let Ruby try and do things for herself, by buying her a statuette for her she had been saving for and had on lay-by, she tells him he is too over protective of her, and leaves.
After gaining and job at Lassiter's, Tahnee assures Nina that she has changed and is not out to cause any trouble. However, it's obvious she hasn't changed as she steals from the office and lies to her boss. When Nina and Tahnee find pictures of Harold with an afro, drawn up by Gino, they decide to send it to Michelle over email, using the Hotel's computer. A mistake is made and the picture is sent to every email on the list. Nina is blamed for the mistake, but Tahnee owns up for it and is fired, and sent to boarding school by her angry parents.
Lou pressures Valda into revealing her secret, and she reveals that she is Lyn's mother. She hides this from Lyn for quite a while, but Lyn finds out while watching a home video of her mother's family a few months before she [Lyn] was born, and in the video Valda is pregnant and not Connie. Lyn is obviously shocked and upset, and even more so when she hears her 'father' is coming down from Queensland to visit. While he is down she tells him she knows the truth and that she doesn't want to talk to him, so he leaves.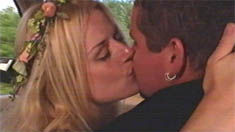 Dee and Toadie get back together after the drama with Darcy, and Toadie proposes to her, which Dee accepts. Their pre-wedded life seems to be going smoothly, until Dee starts fretting and obsessing over minor details. When anything goes wrong or Toadie doesn't do what he is meant to, Dee gets extremely mad. When Angie arrives from Colac with Toadie's dad and brother, Dee gets even more crazy, as Angie starts organising the wedding herself. Dee trips over while carrying her wedding cake, which causes everyone to laugh at her, and her to realise just how demanding she had been. The wedding eventually arrives, and it is a beautiful day. it ends in tragedy though, as while driving to their honeymoon, Toadie loses control of their car and it goes off the edge of the road, landing in the ocean. Toadie manages to escape, but there is no sight of Dee anywhere, and she is presumed dead.
Taj, who had had a crush on Libby for a few months, and Libby reel from the shock of Dee's death, and end up sleeping together in a one night stand. Information of this leaks at school, and Taj is teased, as well as Libby herself. Susan is upset about what she is hearing at school also, but Libby admits that it is true. She is pursued by Taj, who isn't willing to admit that there is nothing between them.
At a party for Connor, Nina and Jack both agree that they should be together and become boy and girlfriends again. Lori and Connor, both lonely, find comfort in each other's arms, and after a one-night stand, Lori becomes pregnant. She keeps this from Connor for a while, and he is shocked when he finds out, initially blaming her. After much discussion, they both agree they are too young to start a family and agree to have the baby terminated. As Connor waits outside in the car, Lori decides she can' go through with it and sneaks off to find Jack. She leaves Ramsay Street in tears to return to her home in New Zealand.
Jack gets confused after signs that his relationship with Nina isn't as strong as he thinks it is, after she quickly leaves whenever he tries to kiss her when they're alone. Eventually, after being caught in a lie, she tells him that she is a virgin and isn't ready to have sex yet. Jack is willing to wait, but is sought after by Edwina Valdez. He succumbs to her temptations and has a one-night stand with her, and immediately afterwards Nina tells Jack she is ready to sleep with him! After Nina comes back from an Asia tour, the two sleep together at a Lassiter's hotel room.
Lyn decides to confront her real father over why he abandoned her, but finds him in a hospital room, unsure about how much longer he is going to live. He says that she was taken away from him and Valda without a choice, by Lyn's parents. Valda and Lyn reconcile and Lyn accepts her as her mother, and Valda leaves for a new job in Western Australia.
After police investigation of the car Dee and Toadie had their crash in, it is revealed that the brakes may not have been working properly - and the man responsible for the error is Stuart. Toadie is furious, and throws Stu out of number 30, blaming him for Dee's death. He moves in with Libby in an apartment, but continues to take abuse from Toadie. At the death intern, it is revealed that Stuart was not to blame for the accident, and Toadie's driving was. Toadie refuses to believe it and tells Stuart he is going to sue. Stuart tells Toadie in an angry outburst that he is the only one to blame for Dee's death as he is the one who lost control of the car. However, it takes Angie's return to talk some sense into Toadie, and for Toadie and Stuart to regain their friendship.
Harold's opinionated grand-daughter Sky Mangel returns to Ramsay Street after many years away, for a few weeks' stay. It is clear that Harold has problems with her lifestyle, resembling his earlier problems with Kerry, and when Sky becomes aware of this she threatens to leave. She forms a good friendship with Boyd Hoyland, which Max and Summer disapprove of. After sorting out her problems with her grandfather, Sky decides to stay on the street, and ends up dating Boyd, who defends her against bullies at school.
Taj finds out about Jack's cheating on Nina, and in a misunderstanding accidentally reveals all to his ex-girlfriend. Nina is devastated at Jack's betrayal, and immediately breaks things off with him, seeking comfort in Connor. Jack is jealous of Nina's friendship with Connor, and threatens to tell Nina about Lori's pregnancy, but Connor tells her first.
While working at the garage, Steph finds a lump in her breast. She immediately checks it out with Karl, who insists that it is not cancer. However after a medical exam, it is revealed that Steph does indeed have breast cancer. Devastated, she ignores Max and moves back in to number 26, as she doesn't want Max to lose another woman in his life. Max is confused, and when Boyd sees Steph hugging Stuart (after she told Stu she had cancer), Boyd immediately thinks Steph has been cheating on his dad, and smashes her motorcycle. The only people that Steph reveals her secret to are her best friend Libby and her brother Jack, as well as Stuart.
The Scully baby is born, with a shock - it's a boy, who the parents name Oscar. However the new mother isn't as joyful as expected, but it is just put down to baby blues. But after Lyn leaves Oscar in the car while shopping, and later shop lifts, she is diagnosed with post natal depression. She takes many months to recover, but eventually she bonds with her baby.
Izzy Hoyland, sister of Max, arrives in Erinsborough with a bang, immediately attracting the attention of many males. She moves in with Max at number 32, not taking a liking to Steph, whom she tries to turn Max and the kids against, while connecting with her niece Summer. Izzy worked around Lou and Harold to buy a 20% share in The Coffee Shop, and begins to flirt with neighbour Karl Kennedy. Susan forms an instant dislike to Izzy, for obvious reasons.
Feeling dissatisfied with his life, Stuart meets Jonothan Verne, who gets him wrapped up in "Life Mechanics", a feel-good about yourself cult. Toadie and Connor tell him he is making a mistake, especially after he makes a donation, but the cult also drags in Taj. Susan brings Taj back saying the cult doesn't teach you anything you don't already know, and Taj tries to make Stuart aware of this but he is already too far in. He loses all hi friends to the scam, and starts a new life as the group leader. However, after being put in charge while Jonothan went on holiday, the cult is revealed as a scam, and the blame put on Stuart, who spirals to an all down low with no friends, no where to live, and no life.
After being pursued by his father to reveal Steph's secret, Steph lets Jack out of his misery and tells her family that she has cancer. Her family are devastated and rally around her for support, but Joe is seething at Karl for not letting Steph's cancer known to him. Max and the Hoyland family also find out, and Max vows to support Steph through her ordeal.
The Bishop family arrive in Ramsay Street, moving in with Harold. The family consists of the mother Liljana, accountant father David and spoilt daughter Serena. Harold is not happy about his son's way of life, living it rich, but all goes hectic when David's business partner shoots through with David's money. The family is devastated, Serena is taken out of Eden Hills Girls' Grammar, and David gets a job at Toadie's law firm as a secretary.
At number 28, Karl and Susan are replacing the lino in the kitchen when the dig up a memory from the past. They have found a letter to Jamie Clarke, written by his motherDaphne many years ago. The letter lets Jamie know that he has shares in a business, which Joe finds out today is worth $80 000. They search for him but never find him, until Stuart, who was living at the caravan park at the time, realises who a homeless boy is and brings him to Karl and Susan.
Izzy is feeling down about a customer's remark to her at The Coffee Shop, and Jack is down about his break up with Nina. The two embark on an affair with each other, with many narrow escapes from the neighbours' prying eyes. The pair both agree that their affair is just a bit of fun, but it turns more serious when Sky hears Izzy call Jack "Dr. Love" over the phone, and believes she is having an affair with Karl. Sky sends a letter to Susan saying "Do You Know What Your Husband's Up To?", which upsets and confuses Susan. Karl tells Susan that he is not having an affair with Izzy, and Sky is forced to apologise, however is thrilled to learn she has a new ally in the fight against Izzy in Susan.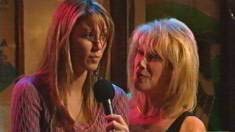 Nina's mother, Trixie Tucker, arrives, with her career as a singer falling apart around her. She forms a romance with Lou, who offers her and Nina his house. Nina is happy to be living in Ramsay Street, close to Connor, but not happy at being close to Jack. Nina however moves out when it is revealed that she is an illegitimate child, just before Connor was to announce his love for her, and she goes to live with her father in India. Upset at what is happening all around her, Trixie proposes to Lou, who readily accepts.
Serena develops a crush on Taj, and sneaks into night-clubs with her cousin Sky to perve on him. However after Sky is followed home one night, she refuses to accompany Serena anymore and Serena ends up going alone. Here she meets Chris Cousens, a sleazy model photographer, who invites Serena to model for him. As her parents are having money troubles, Serena agrees and begins to model for him.
Karl's drinking continues to be a problem, as he cannot go a single day without secretly having a glass or two, or more, of wine. He ends up having drinks with Izzy, as he knows she won't reveal, and the two get even closer, talking about things they'd never been able to with each other. He admits to Izzy that he is dissatisfied with his life. When Susan discovers Karl's drinking, things get heated when Karl tells her he feels crowded by her. Susan decides to spend Christmas in Adelaide with Libby, Billy and Anne and Mal.
Steph is grateful to learn that her cancer is in remission and that she can stop her treatment. Max decides he is going to propose, but Summer overhears his plans, and tells Lyn and Joe, who accidentally let it slip to Steph before Max can tell her. When he does, Steph tells Max that she isn't ready to get married yet. Not too long after though, the shoe is put on the other foot when Steph decides she wants children, but Max says that part of his life is over.
Christmas hits Ramsay Street and it is a time of celebration, as Steph celebrates her first Christmas with the Hoyland family, and the residents have a street party. Sky and Boyd prove their love by unknowingly buying each other the same present, and a war erupts over who has the best decorations in Ramsay Street.
Earlier in the year, Connor and Toadie had worked for Mafia boss Rocco Cammeniti, who gives off the impression that he doesn't like to be mistreated. His daughter, Carmella, arrives and begins working at Lou's pub, as Rocco believes she's had an easy life and needs to do some work. Rocco isn't happy however when he realises Carmella has a crush on Connor, and he threatens to crush Connor if he touches Carmella. After trying to ignore his feelings however, Connor eventually gives in and kisses Carmella.
Serena is put in danger when she agrees to spend the night with her sleazy photographer, Chris. Although she has warnings from Sky, Serena lies to her parents and gets into Chris' car...
Trixie and Lou finally get married in a theatre wedding, with an objection from Valda. However their big day looks to be upstaged, as at the reception that night, Harold collapses while outside, alone.
2003 Episode Summaries | 2003 Magic Moments | 2003 Opening Titles
Production Notes
• The 2003 season introduced a new title sequence produced by Animal Logic Play. The trail was produced by Jo Gregory and Jackie Allison and directed by Zenon Kohler, with Dael Oates acting as compositor
• In mid-2003, Delta Goodrem was diagnosed with cancer and left suddenly to begin her treatment. It was unknown at the time when she would return, but she returned briefly a year later to film a few scenes to tie up Nina's story

Review by Joe