.
Interviews > Richard Jasek

It has been just over a year since Richard Jasek took over as Executive Producer of Neighbours, here he talks to us about his career, the changes we can expect to see on the show, its weaknesses and its strengths...

Can you tell us a little about how you started in the industry? Was it always your intention to work in television production and direction?


I discovered my father's old regular-8 movie camera when I was five and kept rediscovering it at various stages of my childhood, running the same piece of film through it. Then when I was 12 I bought a new roll of film and persuaded some school friends to make a short Star Trek spoof, and from then on I was hooked on filmmaking. I got into the Australian Film Television and Radio School at 19, then joined the SBS network here, and then eventually started directing commercial television drama with A Country Practice.

How has Neighbours changed since you first worked on the show in the mid 1990s?
Neighbours is still the same wonderful drama about family and community, although it has grown a lot more sophisticated nowadays across the board from the creative through to the technical. We look to ground even our more outrageous stories in truth, and pursue a high standard of performance. The spirit of Neighbours hasn't changed though and we still look for those stories which celebrate family and life in Australia.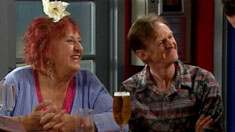 Don Bridges (Big Kev Rebecchi) told us in our very first interview in 2003 that for his first scene as Kev, originally the script had him leaping out of his rig and carrying Angie into the house, however "after consultation with one of my favourite television directors [Richard Jasek] we thought it funnier and a lot easier if Angie picked me up and carried me." How important do you think comedy is to Neighbours?
Don Bridges is a wonderful actor and I do remember directing that scene - it was great fun! Comedy is vital to Neighbours, it is part of the spirit of the show.
With Angie returning for a visit, did you consider bringing back Big Kev as well? Are any other returnees on the cards?
Not for this particular story, however you never know in the future. Of course we have Steph Scully returning, Mark Brennan, Sarah Beaumont, and watch this space, there will be some more coming through later in the year.
Having worked on other Australian dramas, how does Neighbours compare? Is there a standard to maintain - perhaps even to beat - when comparing it with other similar shows? What is its mission statement and place in the television market?
It's a family-friendly show that celebrates all aspects of life - big and small. And in terms of the standard of production, we match other programs, which is quite an achievement considering how fast we have to work.
Since he moved into 26 Ramsay Street, we've seen a few of Kyle's relatives come and go. Now that Sheila has moved in permanently, can we expect any more Cannings to descend upon Erinsborough?
Watch this space!
After only six months living on Ramsay Street, the Kapoor family has already been split in two. Where do they go from here, and can we expect any other family members to join them?
The Kapoors have provided some fantastic high drama in 2012 and Menik (Gooneratne) was recently in London for publicity for Channel 5, where the response was fabulous. Moving forward the Kapoors, along with a few of our other families, have some reconstructing to do- and you never know what road blocks will appear there!
With the Turners moving in can we expect a reshuffle in the living arrangements on Ramsay Street? Numbers 22 and 28 are going to be quite empty with just Paul, Kate and Karl residing in them, with Ramsay Street becoming more family-oriented once again; can we expect more Robinson, Ramsay and Kennedy relatives?
We are always open to other family members returning to Ramsay Street, which is the reality of family - people come and go - and I think that has been a strength of Neighbours. And yes, there will be some movement on the street…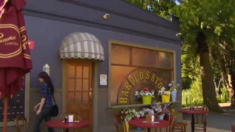 In a recent interview with TV Week you revealed that a number of sets including Harold's Store and Charlie's are undergoing a renewal, along with Lassiter's Hotel and Number 22. What can we expect from these changes and are there more to come?
Yes, you will see a progressive renewal of existing sets, and this will be worked into storylines. This includes a really big development we've just completed on our backlot. We have always wanted to do more in our backyards at Neighbours because that is the reality of Australian life, but it has been difficult for us because the backyards of the houses on the real Ramsay Street aren't always film-friendly. The three new backyard sets are fabulous and we're going to see a lot of them.
The lighting on the show is a popular topic online, with a number of posts stating that it looks too artificial on the studio sets. Would you consider a move to the more natural lighting effects of Home and Away?
It comes down to technology and the pace we film at, however we're always looking for ways in which we can improve.
The disappearance of the kitchen at Number 32, the reduction in set size for Numbers 26 and 30 plus the addition of the canopy over the Lassiter's Complex have also caused much discussion, has this been dictated by budget and studio space, with increased filming schedules and fewer cameras?
You will be seeing a new kitchen in No. 32 very soon so watch out for it. As mentioned above, other sets are going through a process of evolution as is the case with any long running show. The canopy over Lassiters has been a Godsend for us, making it possible to shoot through all types of weather, all year around.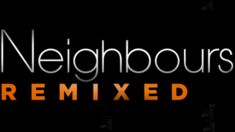 Neighbours has had the same theme tune for almost six years now. Can you tell us about your plans to change it, or to revamp the opening title sequence?
Yes, we are going to be revamping our opening titles. And in a world first, we are opening up the theme song to our UK and Australian viewers to win the opportunity to become the new voice of Neighbours. For those that are interested in entering, go to www.Channel5.com/neighboursremixed
What do you personally think are Neighbours' biggest strengths and weaknesses?
Having to create so much content so fast and continuously, and with such high expectations of ourselves, is without doubt our greatest challenge. If sometimes we miss things it's because we work so quickly, but we owe the show and our audience our very best efforts. Neighbours' real strength is its heart and love of family, community, and humanity generally. A lot is made of cast leaving, however I think another strength of Neighbours is its ability to introduce new characters, creating exciting new dynamics. On the flipside, we're also able to have much loved characters return; the past and the future keep circling around each other, which is a lovely position to be in. We are also a magnificent training ground for actors that have gone on enjoy enormous success, including Kylie Minogue, Guy Pearce, Jason Donovan and more recently Jesse Spencer, Margot Robbie and Caitlin Stasey. We are very proud we are able to make a contribution.
Neighbours has had a real buzz surrounding it of late, with fans delighted by new of a family being built around Lou, plus a number of blasts from the past. Can we expect any of the guest returnees to stick around permanently in a hope returning viewers do too?
We do have past characters returning permanently, not necessarily played by the same actor (eg Lauren Turner), however most of our returning characters are written in for short periods to provide oxygen for those big stories and to leave a lasting impact.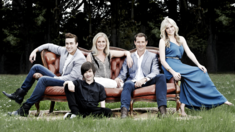 Are there any major changes planned in terms of the show's character and nature? What would you most like to see happen to Neighbours during your time on the show?
It's a real privilege to be able to make a contribution to such a wonderful show, and I would love to see our audiences keep on growing because they love what we are offering them! I'm very excited about the new characters joining us, such as The Turners. And there are more to come, providing us with a wealth of wonderful stories to reward our loyal viewers and entice new ones!
If you've enjoyed the interview and would like to discuss it with other fans, click here
Interview by Callum. Added on 27th February 2013