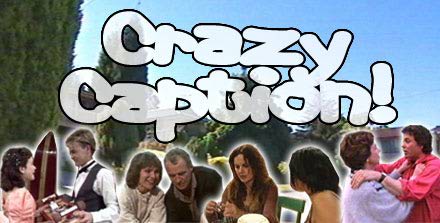 .
Interactive > Crazy Caption 2003
Crazy Caption is a weekly feature on our sister site, the Neighbours Message Board. Each week, we'll be picking a winning caption to our posted image. Why not head over to the board and join in the fun! These are the entries from 2003.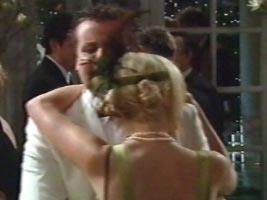 6 May 2003: Dee didn't realise Groucho Marx had replaced her boyfriend
Submitted by Macadoo
Honourable mentions also go yet again to Jamie with: Toadie pondered the etiquette of telling his girlfriend her moustache needed waxing. Let's hope it doesn't go to his head...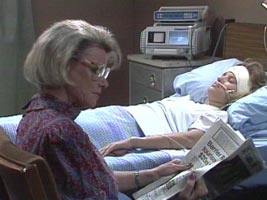 29 April 2003: "This life support machine manual is not helping!"
Submitted by Carysmiranda
Honourable mentions also go to our very own Jamie with: "On the plus side, it says here that the local duck population is increasing..."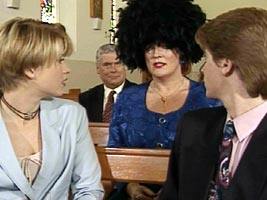 22 April 2003: "What? What? Are my earrings on backwards?"
Submitted by Keith Randall
Honourable mentions also go to our message board's Curtis with "Hey, everyone! I'm the new Jan Brady!" Bless...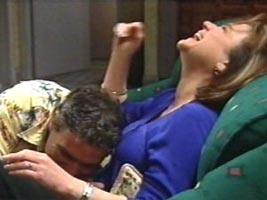 15 April 2003: "When you said you were going for a haircut..."
Submitted by Sarah Johnson
Well, it made us laugh... Honourable mentions also go to James Pearson with "I think I can hear the ocean" and to anyone who didn't submit something smutty. So two of you, then...