.


Interactive > The Fifth Birthday Competition
With Neighbours: The Perfect Blend turning five, channel Five, the new home of the show in the UK, have kindly given us one of Toadie's shirts to give away to one lucky reader. The shirt was worn frequently by Toadie in the 2005 and 2006 seasons, and can be seen in the pictures below.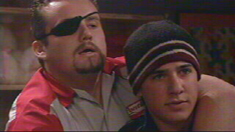 ..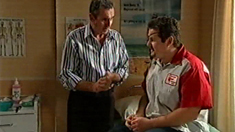 To be in with a chance of winning, simply answer the following question: In which episode was Toadie first added to the Neighbours opening titles?
The competition is now closed. The answer was Episode 2531 and the winner was Simon Topper from Stafford, Queensland.