.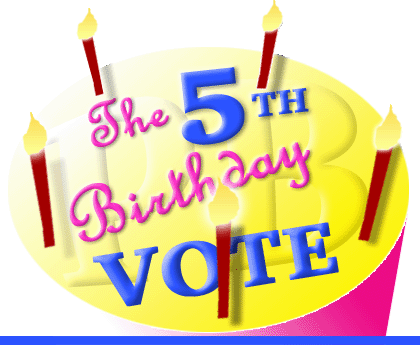 Interactive > The Fifth Birthday Vote: Arrivals by Callum
February 27th 2008 sees Neighbours: The Perfect Blend turn 5, and we launched a new vote, to find out the fans' favourites in five categories: wedding, birth, death, arrival and departure. Here are the results.

1. The Kennedys


When Dr. Karl Kennedy turned up on the street to view 28 Ramsay Street, he left its former resident, Cody Willis less than impressed by his cool attitude, especially when he couldn't get access as the keyholder, Philip Martin's wife, Julie had just died. Karl returned shortly afterwards with his youngest son, Billy for the auction in which he was successful. Billy quickly became firm friends with Hannah Martin, although she always seemed interested in more. When moving day finally arrived, it seemed that Karl had bought the house without consulting the rest of his family, including his wife, Susan. Meanwhile, daughter Libby soon caught the eye of neighbour Brett Stark, who vowed to make her his, and whilst his sister, Danni dubbed them a family of nerds, she soon found herself growing closer to eldest son, Malcolm. They were less than popular with fans at the time, (although this one loved them from the word go) but fourteen years later, Karl & Susan are firm fan favourites and with their equally popular daughter, Libby having recently returned along with her young son, Ben joining her parents and step-siblings, Rachel & Zeke at number 28, the now Kennedy-Kinski family seem set to play a major part in Neighbours' foreseeable future.

2. Stingray


As the cousin of long-term Ramsay Street resident, Toadie Rebecchi, Scott's arrival streaking across the pitch at the local football stadium was almost inevitable. Eventually, Scott was diagnosed with ADHD and although he was banned from the stadium for five years, he was released to Toadie's custody. With a little help from one time tearaway, Toadie and his surrogate parents, Karl & Susan Kennedy, managed to control his disorder with healthy diet and was soon dubbed 'Stingray' in true Rebecchi tradition. Sadly Scott never made it back to the stadium as he died of an aneurysm shortly after donating bone marrow to his niece, Kerry; however, his departure was just as memorable as his arrival.

3. Izzy


When blonde bombshell, Izzy Hoyland stepped out of a taxi before donning her sunglasses, Erinsborough really didn't know what was about to hit it. She may have screamed trouble from the word go, but no one could have predicted what was to come. She immediately turned the heads of the Ramsay Street men both young and old and before long seemed to be playing a huge part in the break up of one of Ramsay Street's most popular couples, Karl & Susan Kennedy. Ironically, she wasn't responsible, but having earned herself a reputation as a seductress and a flirt, the residents of Ramsay Street seemed to have their suspicions confirmed when shortly after starting a relationship with Karl, she announced her pregnancy.

4. The Scullys


Arriving just moments after the much loved Martin family departed, the Scully family left the residents of Ramsay Street with a bad taste in their mouths. Father, Joe was bold and brash, the stereotypical 'Aussie' male whilst mother, Lyn failed to impress by calling neighbour, Susan Kennedy 'Sue' and Toadfish Rebecchi 'Bullfrog' as well as offending Lance Wilkinson, the previous owner's son by commenting on how awful the decor of number 26 was. Their three daughters soon set their sights on the men of Ramsay Street, however, with eldest, Stephanie immediately showing an interest in Drew Kirk – who was already dating neighbour, Libby Kennedy, whilst Felicity (also known as Flick) set her sights on Libby's brother, Bill. Finally, the youngest girl, Michelle was desperate to be noticed by Paul McClain, but unfortunately he was more interested in Flick. Whilst all of the family have since departed, Steph is still living in Ramsay Street with her son, Charlie and fiancé, Toadfish Rebecchi, a romance which was hinted at not long after the Scullys arrival and finally blossomed seven years later!

5. Charlene


With Ramsay blood running through her veins, a fiery temper and a powerful punch was to be expected, unfortunately for Scott Robinson, he wasn't expecting it as he tried to apprehend a suspected burglar who was trying to climb through a window of the Ramsay house. He got a smack around the mouth for his efforts, however Charlene was soon kissing it better and the pair became one of the show's most popular couples and certainly the most famous. Although Charlene stayed on the street for just two years, she certainly captured the hearts of the Neighbours viewers with her portrayer, Kylie Minogue, winning three Logies during her time on the show and going on to become an incredibly successful international music career.