.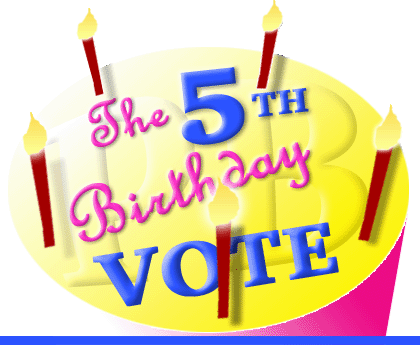 Interactive > The Fifth Birthday Vote: Births by Callum
February 27th 2008 sees Neighbours: The Perfect Blend turn 5, and we launched a new vote, to find out the fans' favourites in five categories: wedding, birth, death, arrival and departure. Here are the results.

1. Ben


Given that following a motorcycle accident, Ben's mother Libby Kennedy was told that she was unlikely to ever carry a baby to full term and that if she went ahead with her pregnancy her life could be at risk, Ben's birth was all the more special. The doctors were right and Libby's life was put at risk as she got trapped in a barn at the Oakey rodeo before going into labour, luckily she was found in time to be airlifted to Erinsborough Hospital. However, she was too late to have a caesarean and whilst the birth went smoothly, Libby nearly died due to complications; however both her and the baby survived and after much discussion, was finally christened Ben Ian Kennedy Kirk.

2. Kerry


The circumstances of Kerry's birth certainly weren't simple, even before she left the womb. Not only could she have been fathered by one of three men, two of which being brothers – nearly resulting in the termination of the pregnancy, but her mother, Sky, was diagnosed with a severe form of morning sickness. Just in case that wasn't enough, an ultrasound revealed that the skin folds on the back of the baby's neck were thicker than usual and could result in a serious birth defect, luckily further tests revealed no sign of abnormality. Add to this a depressed young woman grieving the loss of her own baby obsessed with Sky setting fire to the hospital just as Kerry was entering the world and a drunken Stingray Timmins believing himself to be the baby's father taking her from the hospital before collapsing and the baby being taken from the inebriated teen's arms by his brother, Dylan who immediately felt a bond and realised that he was her real dad, Kerry certainly knew how to make an entrance and all that was before her leukaemia diagnosis!

3. Charlie


He may have been born into the World's most boring marriage; however, Charlie's birth was anything but. With Steph having had a bout of cancer and Max suffering from a low sperm count, things were never destined to be easy, but when Steph finally conceived, baby to be, Charlie had his life put in danger from the womb when Steph's cancer returned. However, she was determined to carry the baby to full term despite the risk to herself. As it became more clear that the cancer wasn't going to wait for Charlie to arrive, Steph decided to have a caesarean section, however as she waited for stepson, Boyd to return with husband, Max and step-daughter, Summer, Steph was thrilled when her waters broke. After a long birth and Max finally arriving, Steph finally gave birth to her long anticipated baby boy, who following on from his Uncle Oscar, had the entire episode devoted to his arrival.

4. Jamie


As Neighbours' first on-screen birth, Jamie's place in the top five is definitely deserved. On a day out to the lake with friends, Jim Robinson and Dr. Beverly Marshall, Daphne Clarke decided to shock her husband, Des by going into labour two weeks early. Unfortunately, Beverly had gone off fishing with Jim, so it was left up to Des to help Daphne through the early stages of labour. Luckily, Beverly & Jim returned in time for the doctor to assist Daph with the birth; however Des was the one left needing medical attention as he fainted by the lakeside just as his newborn son entered the world. It was simplistic, dramatic and humorous, everything a Neighbours episode should be.

5. Oscar


The birth of Oscar Scully broke new ground for Neighbours, not only was his mother, Lyn the oldest woman to give birth in the show's history, but in a first for the show, the entire episode was devoted to one story. It had the perfect blend of comedy and drama, with the baby being in the breach position and some rather hilarious scenes ensued as Lyn & Joe tried to get the baby to turn. Also new ground for Neighbours, time was focused upon through the unobtrusive use of clocks, emphasising the long process of turning the baby and then the birth itself. At to that the final scene of Lyn turning her back on her newly born fifth child, setting up the subsequent post-partum depression storyline in a dark but simplistic way.