.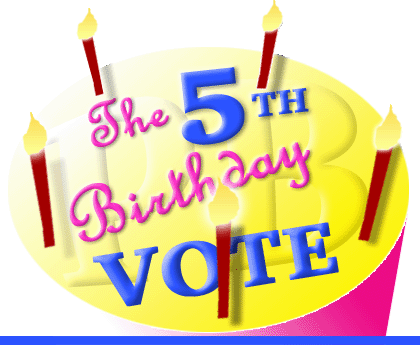 Interactive > The Fifth Birthday Vote: Deaths by Steve
February 27th 2008 sees Neighbours: The Perfect Blend turn 5, and we launched a new vote, to find out the fans' favourites in five categories: wedding, birth, death, arrival and departure. Here are the results.

1. Madge


A slow drawn-out death from cancer may not be everyone's idea of entertainment, but 15 years after her arrival, it was a poignant way to say a permanent goodbye to gravelly-voiced Madge. Fortunately, we were spared too much suffering, as Madge's illness was already advanced when she was diagnosed and an infection sped things up in her final days, but, despite an absence of any Ramsay relatives, scenes of Harold and Lou, and Bishops foster sons Tad and Paul, saying their final farewells were incredibly touching. There wasn't a dry eye in the land as Harold broke down, realising that his beloved Madge had breathed her last.

2. Stingray


One of Ramsay Street's many sudden deaths, Stingray's was still a shock for many reasons. He had just survived a brush with death when there were complications during an operation to donate bone marrow to baby Kerry, and his romance with Kerry's mum, Sky, was still in its early stages, so nobody quite expected him to be snatched away so quickly. What really made the scenes special was a video diary, recorded on the morning of his death, to celebrate Kerry overcoming her illness, and played interspersed with scenes of his friends and family mourning the loss.

3. Helen


The last remaining original cast member at the time, Helen was the rock of Ramsay Street, but she'd been in poor health for well over a year. A stroke in 1996 had led to her spending several spells in hospital, but in late 1997, with the old Robinson-Ramsay family feud rearing its ugly head once more, she came home to sort everything out. After playing a video of the event that had united the two families – Scott and Charlene's wedding – she sat back as everyone returned to being their old friendly selves. It was only later that they realised that Helen hadn't nodded off; she'd passed away. A few days later, her family and friends – including returnees Michael and Rosemary – gathered at Lassiter's lake for a moving service, to say one final goodbye to 'Gran'.

4. Dee


With the fourth most popular wedding came the fourth most popular death. Dee was a funny and popular member of Ramsay Street and everyone was delighted to see her find true love with Toadie. Their wedding day seemed perfect, but tragedy was just around the corner, and their wedding car went over a cliff, with Dee's body never found. Five years on, the effects of that tragic day are still being felt for Toadie, as with every new relationship comes the doubt that it will match up to what he had with Dee. He now seems to have found love again with longtime friend Steph Scully, but could memories of Dee be set to spoil that too?

5. Drew


The sudden death of new dad Drew Kirk came as a shock to both the residents of Ramsay Street and the viewers. Less than 18 months into his marriage to Libby Kennedy, Drew had just become a father to Ben and was planning a fresh start, running his dad's stud farm in Oakey, when a bad fall from a horse left him with serious internal injuries and he died whilst being operated on at the local hospital. As with Dee and Toadie, the effects of Drew's death were still being felt by Libby when she moved out of Erinsborough two years later, and now, as she returns with son Ben, it's nice to see that a little piece of Drew still lives on.