.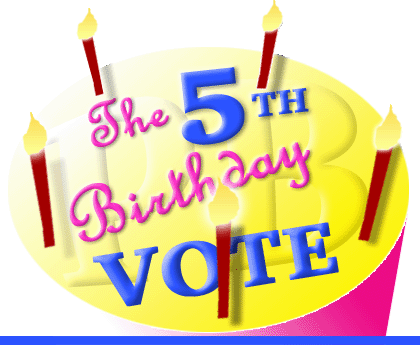 Interactive > The Fifth Birthday Vote: Weddings by Steve
February 27th 2008 sees Neighbours: The Perfect Blend turn 5, and we launched a new vote, to find out the fans' favourites in five categories: wedding, birth, death, arrival and departure. Here are the results.

1. Scott and Charlene


Still viewed by most fans as one of the most iconic Australian soap episodes of all time, this wedding was the culmination of a year-long relationship between teenagers Scott Robinson and Charlene Mitchell. As one voter summed it up, "As Scott and Charlene exchanged their vows to the strains of Angry Anderson's Suddenly, it really did feel like the whole world was watching. This wasn't just an episode of Neighbours - this was an event. A whole generation can remember the excitement of November 3rd, 1988; a day when 5.35 seemed to take forever to come."

2. Karl and Susan


Few soap couples can claim the longevity and complexity that Karl Kennedy and Susan Kinski have provided. Amnesia, affairs, alcoholism and ultimately divorce, they'd already seen plenty in over 30 years as a married couple before reuniting in 2006. The following year, during a holiday in London, they remarried in a beautiful ceremony on the Thames, which came to a crashing halt when Karl's ex-girlfriend Izzy Hoyland turned up and gave birth to his daughter, Holly. It is also worth mentioning that they had Sinitta as one of the witnesses, but fortunately, she contained herself and did not upstage the bride and groom.

3. Libby and Drew


Though slightly less confusing than the relationship ups and downs between her parents, Libby Kennedy's pairing with mechanic Drew Kirk still captured the viewers' imaginations straight away. It took Drew months to tell Libby how he felt about her, then propose, only for their first wedding to be cancelled when Lib was badly injured in a motorbike accident. Things eventually got back on track and in February 2001, the couple took their vows in a Scottish-themed wedding ceremony. Their baby son, Ben, was born less than a year later, before Drew was tragically killed in a riding accident in August 2002.

4. Dee and Toadie


A romantic day with a tragic ending, Toadie Rebecchi and Dee Bliss were made for each other and, despite attempts by Darcy Tyler to sabotage their relationship, they married in July 2003. Family and friends then watched as they drove off to begin their honeymoon, only for Toadie, caught up in a kiss with his new bride, to drive over a cliff. Although he managed to swim to the surface, Dee wasn't so lucky, and the fact that her body was never found has made the tragic events even more difficult for him to move on from.

5. Frazer and Rosie


The most popular 'will they won't they' couple of recent times, Frazer and Rosie were walking down the aisle less than a year after moving into Ramsay Street. The path to matrimony was littered with hurdles, from her brief liaison with Paul Robinson and the fact that Frazer had originally wanted to marry her for her family's wealth, to his paralysis and her worries over losing her virginity. They certainly weren't your typical soap couple, played with perfect comic timing by Natalie Saleeba and Ben Lawson, they quickly won over the fans, who were delighted to see them marry in style, even if the day did end in tragedy when the wedding guests were involved in a car crash.