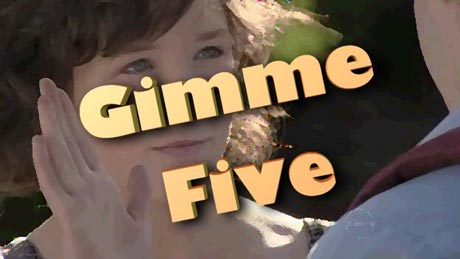 .
Interactive > Gimme Five
Gimme Five is the new Interactive game on Perfect Blend, celebrating the site's fifth birthday. Each fortnight, we'll post a new topic on the Neighbours Messageboard and ask you to post your top five lists, with a sentence explaining each of your choices. Every other Sunday, we'll post a new topic on the board and update this page.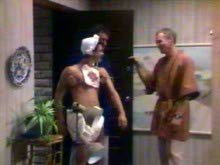 27 July 2008: Top 5 Neighbours comedy moments

Smurfy
1. Hot Cargo - Harold accidentally rents a porno to watch with Mrs Mangel and Eileen Clarke. Pure gold.
2. Mishka. Yes, her entire tenure.
3. Paul's return from Des's stag night - clad only in a giant nappy. It gets extra points for Max Ramsay's deadpan 'I believe the best man lives here...'
4. The Mitchells meet Melanie. That laugh! Madge's face! A classic 80s moment.
5. Lyn rescues Charlie from a gas leak at No.22 - I know it was meant to be dramatic, but I watched it on YouTube recently and nearly piddled myself.


Malm
1. Hot Cargo - classic Neighbours comedy.
2. Harold and Mrs Mangel get hammered on 'non-alcoholic' cider, an hilarious descent into drunken debauchery, Mangel-style.
3. Harold and Joe Mangel fighting over a potted plant, the pettiness of the argument makes it so funny.
4. Henry loses his towel in the door, total LOL moment.
5. Literally everything Mishka said and did.


eldest Kinski boy
1. The Full Monty and Harold's reluctance to strip
2. Janelle's fantasy sequence over her novel
3. The whole debacle over the musical Ned was starring in
4. Karl turning into an eco-friendly hippy
5. The whole Didge/Ringo relationship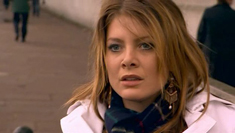 13 July 2008: Top 5 Neighbours blondes

Edmundo
1. Janae Timmins - Fierce, independant and definately not one to be judged by their book cover, Eliza performed the role of Janae superbly and is still sorely missed.
2. Elle Robinson - There's so many dimensions to her character. Like father, like daughter.
3. Sky Mangel - An interesting character, given a lot of scope whilst on the show. Again, Ramsay Street misses her.
4. Izzy Hoyland - The Neighbours bitch. There is nothing else to say.
5. Steph Scully - Now one of the 'long-runners' on the show. Now you can't imagine life in Ramsay Street without her.


Chloe
1. Steph Scully - Independent, funny and always great to watch. Carla's a brilliant actress.
2. Sky Mangel - So different to anyone before, a truely original and interesting character.
3. Izzy Hoyland - The bitch with a heart what's not to like?
4. Pepper Steiger - Ditzy, funny, basically brilliant.
5. Janae Timmins - Well I wouldn't want to get on the wrong side of her...


lonefish
1. Annalise Hartman - The best example of the Neighbours 'blonde' seemingly stupid but ended up becoming an accomplished author.
2. Janae Timmins - From bratty spoilt teenager to mature thoughtful young woman Janae's transformation is another example of how not all blondes are dumb.
3. Dee Bliss: A sexy blonde nurse - every man's dream.
4. Amy Greenwood - One of the legendary teen characters, Amy was smart and sophisticated not trashy and dumb.
5. Brad Willis - The dumbest blonde of them all.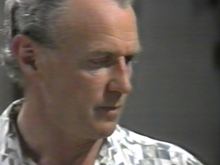 29 June 2008: Top 5 Neighbours dads

lonefish
1. Jim Robinson: Could there be anyone else to top this list? Caring and compassionate but always there to keep his kids in check, Jim was the epitome of the stereotypical Neighbours dad.
2. Phil Martin: A rocky relationship with his older son meant that Phil had a tough time being a father however after Julie died he enjoyed a better relationship with all of his three children and almost became the new Jim Robinson.
3. Doug Willis: Had more of a relaxed attitude to parenting sharing a joke with his kids but also was always there to look out for them.
4. Max Hoyland: A young widower trying to forge a better relationship with his two children, it wasn't easy for Max in the early days but he soon formed a strong bond with both of especially Boyd.
5. Joe Scully: A rugged working class man living with a house full of daughters wasn't easy but Joe almost always pulled it off. He shared a close relationship with Steph who worked with him and later eldest son Jack. Joe in a way was the working class dad who ocassionally clashed with his younger daughters but their issues were always resolved.


Smurfy
1. Jim - Some men would have gone to pieces after losing their wife. He could have left it all to Helen. Not Jim. He was a great dad; not just to his own kids, but to the likes of Todd an Katie too.
2. Phil - He had a hard time losing not one, but two wives, but worked really hard at being a good dad.
3. Doug - A dad who could have fun with his kids. Because they were that bit older, he didn't get the teenage trauma storylines so many soap dads are stuck with.
4. Karl - He made mistakes during his kids' teenage years, and could be over-strict, but as the years went on he mellowed and has learnt to understand his children more. He's also learnt from the past and is putting that to good use with Rachel and Zeke.
5. Harold - He didn't always get it right with his kids; he was judgemental at times towards both of them, but he clearly loved them very much. He was also a great surrogate dad to Paul and Tad.


in need of napier
1. Jim - He was the kind of dad that you wished you had. One in a million. 2. Karl - Through his years on the street heís been a great dad to all. First to his kids then to Toadie he also was dad like to Stingray. Now heís dad to Rachel and Zeke though heís not perfect he does his best. 3. Philip - He was a good dad to Debbie and Hannah and later to Lance and Anne. He was firm but always fair. 4. Harold - I wasnít around for his time being a dad to Henry and Charlene but I think he must have been a great one as he was such a good role modal to Paul and Tad and he helped Sky out like a father more than grandfather. 1. Lou - Was a good dad to Danni, Brett and Darren he was also a great dad to Lolly until her real dad took her away he showed what a great dad he was when he tried to help her a few months back when she came to stay with him. He is also a good granddad too as Mickey loves him like one.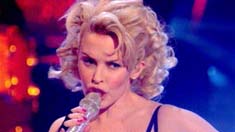 15 June 2008: Top 5 Neighbours actors-turned-singers

Joe
1. Delta Goodrem - A true talent and a rare find, every one of her albums has been so amazing and self-descriptive - you can tell exactly who and where she is in her life at that point in time by listening to each album. It's a shame she kind of chose to give up on the UK after the whole Brian McFadden ordeal... however she's continued to do amazingly over here in Australia, with another #1 album (her third) and single recently released.
2. Kylie Minogue - Deserves to be on the list not only for her longevity and 'icon'-ness, but she has such amazing charisma and goes off on stage - one of the great Pop singers of our time.
3. Natalie Imbruglia - I actually haven't even listened to any of her new stuff in years...but to me she just seems very talented. Shame she hasn't been more successful lately.
4. Natalie Bassingthwaighte - Cool voice, great stage presence, pretty cool music too.
5. Holly Valance - Nothing amazing by any means, but her songs were pretty catchy...and she's better than most of the others who released songs..


Edmundo
1. Kylie Minogue - On the whole, her music isn't really my sort of thing, but you can't argue with the huge sucess she's had. A great performer too.
2. Delta Goodrem - Genuinely talented. Also makes a nice change to have a Neighbours star trying their hand at something different, rather than manufactured pop.
3. Natalie Imbruglia - Much the same as Delta, really.
4. Holly Valance - She probably didn't contribute anything to the songs other than her vocals, but she was a good performer and did a few catchy numbers in her short time, I'd admit.
5. Natalie Bassingthwaighte (Rogue Traders) - Voodoo Child was a brilliant track. A shame things never really took off for them in the UK after their initial sucess.


Mike
1. Kylie Minogue - On the stage is definitely where she's meant to be. She's charismatic, bubbly, and a great performer. She's gone from bubblegum pop, to indie, to electro, and I love all of it.
2. Natalie Imbruglia - I like her more than most people. I don't think her moderate album sales do her justice. She has a lovely warm voice, and very easy to listen to.
3. Delta Goodrem - I liked her first album a lot. Very ballad-y, very smooth, but still boppy at the same time. Unfortunately this was five years ago, and she hasn't seemed to replicate this success just yet.
4. Natalie Bassingthwaighte - The Rogue Traders were something different and fresh. It's a shame they never took off as their album was fantastic. And the samping of old classics like "My Sharona" was original and recognisable to all.
5. Stefan Dennis - His one hit does make me feel good.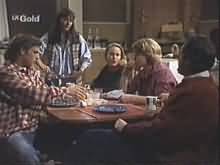 01 June 2008: Top 5 Neighbours families

Malm
1. The Kennedys - Forget all this Kinski stuff, the original 5 are one of the finest families ever to grace Ramsay Street and a rare nuclear family at that.
2. The Robinsons - There's been loads of them, from nice guy Scott to crazy Julie and to panto Paul, they've always been entertaining.
3. The Timmins - They brought a whole new dynamic to the street during their short time at no.26.
4. The Ramsays - The family that gave the street its name, without them would it be Robinson Street? Any family that produced Madge has to be on the list.
5. The Mangels - So many legends in one family, Joe, Mrs Mangel and of course, lovely Bouncer.


Edmundo
1. The Kennedys - I think many people can relate to them. Just a very ordinary, loving family.
2. The Robinsons - It's great to have Paul back. I'd like to have more Robinsons return so their legacy can live on.
3. The Bishops - It's such a shame they all died. But with Harold at the head of the family, we still had a wonderful, likeable family.
4. The Timmins - Not everyone's cup of tea, but markedly different from other Neighbours families. There was never a dull moment with them around.
5. The Scullys - It all went a bit wrong when Joe left, but still, a very 'ordinary' and caring family.


David1979
1. The Robinsons - The "normal" family providing balance and reason to the Ramsay's fieryness, Harold's stuffyness and Mrs Mangel's nastyness. As such they were easy to relate to and full of great characters. Helen, Jim and Paul became the three last original cast members and that loyalty hasn't been forgotten. It's great seeing Paul back again with Elle. Bring on the rest of them I say!
2. The Ramsays - The spirited and boisterous Ramsay family were made up of three different families all descending from Dan and all the characters pretty much matched the typical family traits - which made great viewing and contrasted well with the more calm Robinsons. Madge, Charlene and Henry were for me the stars of the Ramsays and although she changed her surname to Bishop in 1988, Madge remained a Ramsay at heart for all her years on screen. This family, along with the Robinsons, belong in Ramsay Street.
3. The Kennedys - The most traditional family of my selection and headed by one of my favourite Neighbours couples. Who couldn't be impressed by the amazing Karl and Susan?! Also, Libby is obviously one of the best characters ever and having her back with little Ben is terrific.
4. The Mangels - A wonderful combination of quirky characters - the legendary prude Mrs Mangel, loud larrikin Joe, shy beauty Jane, sensitive Toby, rebellious Sky and Bouncer the wonder dog.
5. The Bishops - King Harold's family. His children were very entertaining; David as his clone and Kerry the polar opposite hippy rebel. Then Sky growing up to be so similar to Kerry was lovely to see. Harold's marriage with Madge was a genius partnership and fiery Lil and spoilt princess Serena were nice additions to the clan.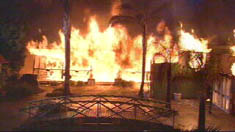 04 May 2008: Top 5 Neighbours Season Finales

Smurfy
1. 1986 - Clive's dream is one of my favourite childhood memories of Neighbours. It summed up everything that made the show special in those days.
2. 1987 - Paul and Gail finally admitting they're in love for real; we'd all been waiting months for that!
3. 2004 - The fire was a brilliant spectacle and provided some great drama, especially with Paul's shock reappearance. But Steph saying goodbye to Charlie (Snr.) with Michael Cassidy walking in moments later and accusing her of murder was great too; a rare example of two parallel plotlines both being gripping.
4. 1988 - No high drama; just a nice episode with everyone happy for Christmas (and a nice hint that maybe Des's feelings for Jane were more than platonic...)
5. 1997 - Karl and Sarah's kiss, Ben's car crash - two good cliffhangers, and a general sense that the show was on the up after a couple of dodgy years.

edmundo
1. 2004 - Lassiters Fire - Much like 2007's, some great action. Was very sad watching Lou's Place and The Coffee Shop go. I still miss them. And Paul coming back just at that moment topped it off.
2. 2007 - Roof Collapse - Brilliantly done, well scripted and high drama. It actually looked like a roof had collapsed. Plus someone died which makes it all the more special and memorable.
3. 2005 - Harold strangles Paul - Superb cliffhanger, especially for those Australian viewers who would have had to wait weeks for the season premiere.
4. 1997 - Ruth/Phil/Ben/Karl/Sarah/Caitlin/Anne/Billy - This is one of my earliest Neighbours memories. So, so much drama.
5. 2002 - Susan and Karl's Wedding - Hooray for Susan and Karl. Again. Everyone's favourite couple.


lonefish
1. 1997: This was Neighbours heyday and a classic as it set up four cliffhangers - the will Ben live or die, what will happen with Billy and Anne, what will happen with Karl and Sarah, and will Ruth say yes to Phil's proposal?
2. 2004: Changed the landscape of Neighbours forever by burning down the entire Lassiters set and bringing back Mr. Paul Robinson.
3. 2007: This year saw a dramatic finale harking back to the glory days of old with a focus on relationships (Janae/Ned Libby/Darren Angus/Rachel) but also a massive disaster in the roof collapse which bought a lot of storylines and will they/won't theys to the forefront.
4. 1990: The first year where they really went for a big cliffhanger has nice old Jim Robinson really got a fifth child?
5. 1986: You've gotta love it for its craziness, the genious of Clive Gibbons getting knocked out and that bizzare Christmas dream with everyone dressing up - you'd never get away with that nowadays.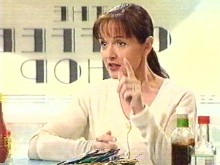 20 April 2008: Top 5 Neighbours Teachers

Smurfy
1. Dorothy Burke - An excellent teacher; firm, almost stern in some students' eyes, but always fair and always caring. Erinsborough High ran like clockwork under her charge.
2. Susan Kinski - Always kind and compassionate towards the kids, but never a soft touch. The sort of teacher any child could go to with a problem. Fully deserved Bridget's teacher of the year nomination!
3. Daniel Fitzgerald - The whole 'Fitzy' bit is a bit much, but the kids trust him, and he's ready to go that extra mile for them.
4. Pepper Steiger - Made mistakes, but her actions were always borne out of concern.
5. Andrew Watson - A good teacher who didn't deserve to end up a target for the gossips because of his private life.

edmundo
1. Susan Kinski - A lovely woman, she really does care about the children. Teaching is clearly her first love.
2. Libby Kennedy - Like mother, like daughter. Although the whole Taj thing kind of derailed things for her.
3. Daniel Fitzgerald - He reminds me of a teacher I had when I was at school. One of those rare breeds where the pupils actually think they're cool.
4. Paul Robinson - The whole idea of Paul teaching was bizarre to say the least. Still, he provided the kids with some cutting-edge Robinson business knowledge which is good.
5. Pepper Steiger - Never really looked like a teacher with they way she dressed, but like Susan, very much cared about the welfare of her students.


Malm
1. Susan Kinski - she's been an inspiration to many pupils over the years and her caring nature makes her a firm favourite amongst the Erinsborough High teens over the years. 2. Dorothy Burke - another character who was born to teach, she seemed icy at first but slowly showed her softer side.
3. Pepper Steiger - she loved her job and the kids, being not much older than some of her students meant she was able to connect with them really well.
4. Daniel Fitzgerald - the kind of teacher it's ok to like, he's always ready to help a student.
5. Angus Henderson - every school needs a teacher that's easy on the eye.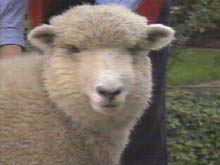 06 April 2008: Top 5 Neighbours Pets

david1979
1. Bouncer - Total legend. Makeís all the other pets (and some of the humans) look like Yorick the spider.
2. Cassie - Loved her random and rare cameos over the years - especially when she popped in Karlís heart attack dream fantasy with Susan. Billy adopting her was a nice story and her death was very moving.
3. Dahl - I think I'm right in saying that since Lou was briefly politely asked to leave in 1996, Dahl beats him, and all other Neighbours characters, for the longest consecutive tenure title. Itís also nice that the Stark family has been able to carry on through the galah. I love the way he bobs up and down.
4. Bob - A lovable little scamp who's been in several enjoyable scrapes. There were times when Bob was easily the most sensible member of The House Of Trouser.
5. Jake - I love Jakeís chilled out and dozey vibe. He reminds me of a bear.

edmundo
1. Cassie - It's a sheep for god's sake! I've never known a sheep to play such an important role in the reunion of a favourite couple.
2. Jake - He's rather dosile and is absolutely enourmous. 'Nuff said.
3. Tazzle/Willow - I like cats and there's never been that many cats on Ramsay Street. Tazzle is rather cute.
4. Pouch - Who has a pet Joey these days?
5. Dahl - It's a galah. Can it get any more Australian?


smurfy
1. Bouncer - One of the few soap pets who felt like a proper character. Was there anything this dog couldn't do? He even got a more memorable wedding than some of the human cast!
2. Basil - The first Neighbours dog (I think). Who didn't want to give poor Lucy a hug when he drowned?
3. Dahl - Just for the way you sometimes don't see him for months before he flies into view at an inopportune moment.
4. Cassie - Got to be in the top five for the sheer bizarreness of a pet sheep on an urban cul-de-sac; plus her sad passing helped reunite Karl and Susan.
5. Bouncer 5 - Just for his name. A brilliant nod to long-term fans.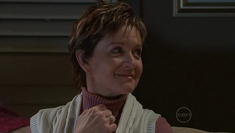 09 March 2008: Top 5 Neighbours Mums

Malm
1. Susan - she's always there for her children, even the ones that she didn't actually give birth to like Toadie and Stingray.
2. Madge - Firm but fair with her own kids, who both turned out well after a troubled start in life and also with her foster son Paul and as surrogate mother to Tad.
3. Janelle - Even though she seemed to be a bad mother in the beginning, over time she built up strong but very different relationships with each of her resident children.
4. Lyn - She managed to cope quite well as an older single mother to a young child after Joe Scully left.
5. Steph - She took on Boyd and Summer and treated them as if they were her own children and also manages to look after Charlie whilst also running the bar she named after him.

smurfy
1. Helen - We might not have seen her only natural child, but she was a mum in every sense that counted to generations of her family.
2. Susan - A loving, caring mum who'd do anything for her kids, but knows where to draw the line too. Plus she's a great diplomat when Karl goes in all guns blazing!
3. Madge - She made mistakes with her kids, but she was always ready to go into battle for them and always wanted the best for them.
4. Cheryl - You have to respect a mother who'd take on her daughter's abusive boyfriend and fly halfway around the world - getting kidnapped in the process - to protect her son. She even made the ultimate sacrifice for Lolly.
5. Daphne - The first new mum in Neighbours, and the first 'modern mum' who refused to give up work. She was still looking after Jamie 15 years after she died (see 2003).

Genius12
1. Susan - where to begin?!
2. Janelle - for not being the most conventional of mums.
3. Miranda - typically caring and overbearing!
4. Janae - as a kind of step mum to Mickey.
5. Lyn - for just being there when her children needed her.