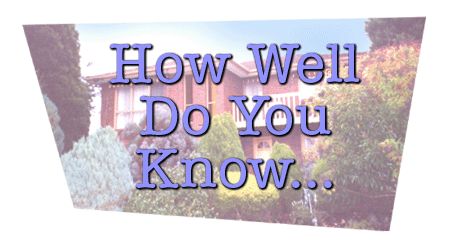 .
Interactive > How Well Do You Know... the Alessis? by Moe
The Alessi family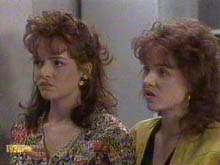 1) Which Alessi family member knew the secret ingredients of Mama Alessiís Spaghetti sauce?
2) Under what name did Caroline and Christina Alessi go under when they first moved into Ramsay Street?
3) Why had the twins been placed under the witness protection programme?
4) Which Alessi twin occasionally wore glasses?
5) Which member of the Robinson family did Caroline date?
6) What was the name of the married man Caroline had an affair with?
7) How did Christina and Eddie Buckingham shock Caroline and Paul after one date?
8) Which Alessi twin was shot in the shoulder during a robbery at Lassiterís?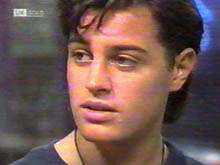 9) What was the name of the daughter Benito and Cathy put up for adoption?
10) Who found out about their secret child?
11) Who were Christinaís bridesmaids when she married Paul Robinson?
12) How did Christina find out Paul had been having an affair with Caroline?
13) What were the names of the twinsí parents?
14) Who did Rick Alessi lose his virginity to?
15) Where did Rick initially live when his parents moved to Sydney?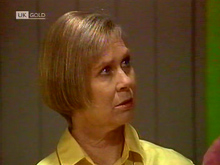 16) Which Ramsay Street resident subsequently took him in?
17) Who did Benito sell his shares in Lou Carpenterís car yard to?
18) What procedure did Benito undergo when Cathy decided she wanted to have more children?
19) Why did Benito threaten to sack Gaby Willis as his secretary?
20) What was the name of the teacher Rick fell in love with?
21) To which branch of Lassiterís did Rick transfer when he left Ramsay Street?
22) Which Ramsay Street resident was Rick seeing at the time of his departure?