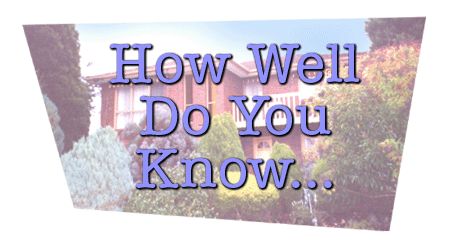 .
Interactive > How Well Do You Know... the Mangels? by Ryan
The Mangel family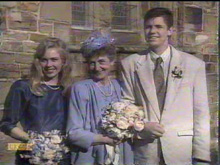 1) Before she moved to Ramsay Street, which establishment had Mrs Mangel been barred from?
2) Where did Mrs Mangelís daughter Amanda move to when she left Jane with her?
3) Who were the only people allowed to call Mrs Mangel ĎNellí?
4) Why did Charlene, Jane and Kelly dig up Mrs Mangelís garden?
5) What was the name of the woman Len left Mrs Mangel for?
6) Why had Mrs Mangel fallen out with son Joe?
7) What was the name of Mrs Mangelís second husband?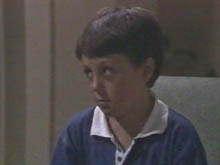 8) What was the name of Joeís first wife (Toby Mangelís mother)?
9) Where did Joe and Kerry Bishop get married?
10) What job did both Mrs Mangel and Kerry do?
11) How did Tobyís mum die?
12) Name the duck hunter who shot Kerry dead.
13) When Skyís natural father tried to regain custody of her, where did Joe take her and Toby on the run?
14) Who was best man when Joe married Melanie?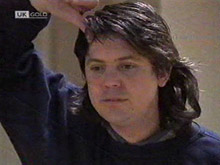 15) Who mistook Sky for a burglar on her return to Ramsay Street in 2003?
16) Name the girl who bullied Sky when she first attended Erinsborough High.
17) What common interest drew Sky to Lana Crawford?
18) Name the two people Sky kissed whilst dating Boyd.
19) Who had Joe Mangel just split from when he returned to Erinsborough in 2005?
20) What job did Sky take after quitting university?