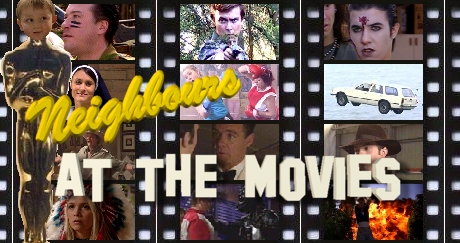 .
Interactive > Neighbours At The Movies
Neighbours At The Movies is a new fortnightly feature on Perfect Blend. Every two weeks, we'll post a new thread on the messageboard, asking for your suggestions of films which best represent a particular character, their personality and their storylines. The best ones will be added to this page every other Sunday and make up that character's movie list.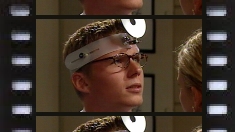 Great Expectations: Boyd was a great student, with a promising future.
Dumb and Dumber: But not so hot when it came to common sense.
Pumping Iron: He worked in a gym, where he developed an eating disorder.
Carry On Doctor: He then became a medical student.
The Man Who Knew Too Much: And found out his boss, Charlotte Stone, was a murderer.

Thanks to: Mike, Malm, eldest Kinski boy and david1979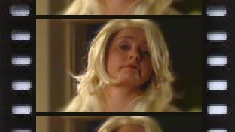 The Beverly Hillbillies: Janelle was the head of Colac's infamous Timmins clan before heading to Erinsborough.
Hairspray: She then became Lyn's apprentice at the hair salon.
Author! Author!: She penned The Bogan's Tipped Hair with help from Bree...
Trading Places: ... and became a cashed-up bogan after getting her hands on Lassiter's.
True Romance: She then found love with policeman Allan Steiger.

Thanks to: Mike, Malm, eldest Kinski boy and david1979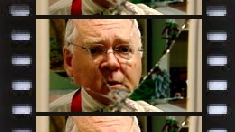 The Family Man: Harold soon slotted into the Ramsay family after reuniting with high school sweetheart Madge.
Swept Away: Before disappearing after falling off some rocks into the sea.
Lost And Found: He returned five years later with amnesia...
Tubby the Tuba: And before long, he, Madge and his trusty tuba were back living in Ramsay Street.
The Strangler: After losing his family in a plane crash, Harold had a breakdown and attempted to strange Paul Robinson.

Thanks to: Ramsay Street, Malm and david1979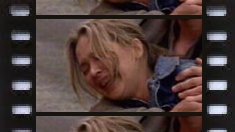 Easy Rider: Steph was the original biker chick upon her arrival.
Against All Odds: She battled breast cancer twice.
Dream Lover: It was dreams about Drew, the man she'd once loved, that alerted her to the return of her cancer.
The Stepmother: She became stepmum to Boyd and Summer after marrying Max.
The Body Beautiful: She struggled with her body image after her cancer op.

Thanks to: Ramsay Street, shamrock, Malm and david1979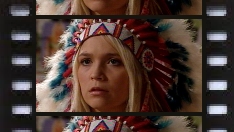 The Outsider: Sky had few friends upon her return to Erinsborough.
Ghost World: Sky originally based herself on Enid from this film/novel.
Gentlemen Prefer Blondes: But later returned to the blonde hair she'd had as a child.
Broken Sky: She was distraught when boyfriend Stingray died.
Sprited Away: She was then conned by spiritualist Terrence - and has a love for the films of Hayao Miyazaki.

Thanks to: Ramsay Street, Malm and david1979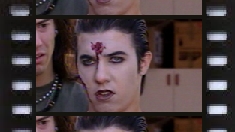 Lost In Translation: Stingray had a language all of his own.
O Brother Where Art Thou?: And his brother, Dylan, followed him to Ramsay Street.
The Cell: He ended up in prison, briefly, in 2005.
One Too Many : And he developed an alcohol problem in 2006.
Dying Young: Before tragically dying in 2007, after saving baby Kerry's life.

Thanks to: smurfy, Malm and david1979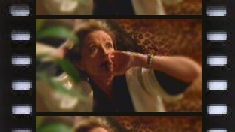 Goodbye Mr Chips: Susan has been a much-loved Erinsborough teacher for many years.
The Mother: ... as well as mother to three of her, three step-children and many other waifs and strays.
The Break-Up: In 2004, she and Karl divorced after 30 years of marriage.
My Life: Susan lost second husband Alex to leukaemia.
Love Story: And 2006 saw her reunited with Karl.

Thanks to: smurfy, Malm and david1979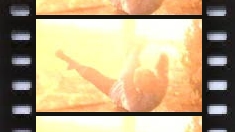 Cocktail: He worked at both Lou's Place and The Scarlet Bar.
Character Killer: He ran over and killed Cameron.
Mad Max: Elle let him believe he was losing his mind...
The Vanishing : ...causing him to walk out on his family.
The Last Angry Man : He finally left after realising his marriage to Steph was over.

Thanks to: david1979 and Ramsay Street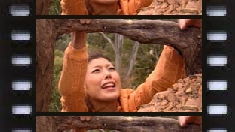 My Stepmother Is An Alien: She didn't get on with Susan to begin with.
Carry On Nurse: But stayed in Erinsborough to work at the hospital.
Kidnapped: Her relationship with Robert ended with him tying her up in a campervan.
Sin City: Her dark past finally came to light when Guy turned up.
Dumb and Dumber: But after getting together with Ned, she ended up leaving Erinsborough alone.

Thanks to: david1979, shamrock and Malm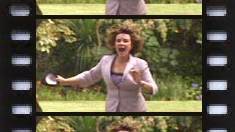 Shampoo: She began her time in Erinsborough as a hairdresser.
Mommy Dearest: And was always there for her five children.
The Graduate: She went on to have an affair with younger Andy Tanner.
Working Girl: Before going to work for Paul and being thrust into the corporate world.
Betrayal: Paul then broke her heart by ending their marriage on their wedding night.

Thanks to: david1979, Ramsay Street, smurfy and Malm