.
Magic Moments > 1989 > The 1989 Season Finale Episode 1113

Written by Jason Daniel, Directed by Kendal Flanagan
Beverly tells Jim about Rhys' condition and that they're not completely sure if he'll pull through. He hugs her as she wonders how she'd cope without him...
Everyone congratulates Lee about her job at The Coffee Shop and they all discuss getting a job for the summer. Matt and Sharon both say they need to find something fast, while everyone's surprised when Nick announces that he's going to get a real job and won't be going back to school after the holidays. He says he won't pass year 12 anyway, so he's going for a shot as a real commercial artist. Bronwyn comments that working for the holidays doesn't sound much fun, but Sharon says she's still going to have fun and drags everyone out to the pool at number 30 to celebrate the end of school, since everyone's going away for Christmas.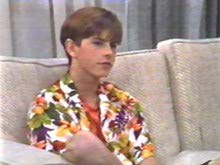 . . .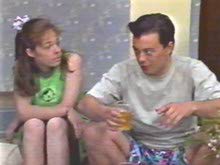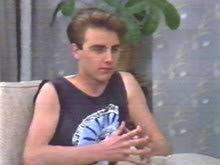 . . .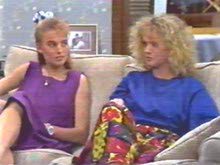 At the Coffee Shop, Kenneth Muir is sitting alone when Hilary comes in and apologises for being late. He suggests that they go elsewhere as it's a little warm and she suggests her place. Harold then attacks Hilary for reporting him to the health authorities about the possums, but she denies it. Kenneth then admits that he did it, as he was disgusted by all the germs that could have been spread in the kitchen. Harold explains that the inspection found no problems and then Hilary and Kenneth say they'll be eating elsewhere and leave.
Madge is making a Christmas cake when Helen comes in, complaining about the heat. Madge is upset that the family won't be around and Helen says she's concerned that it won't feel much like Christmas with little Rhys in hospital. Harold comes home and announces that he closed early because everyone was at the beach. He then finds her lotto ticket and she makes sure to put it somewhere safe. They discuss Rhys' condition.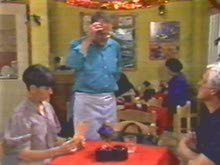 . . .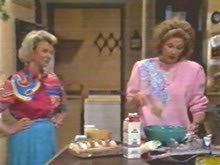 Beverly apologises to Jim about the hospital coffee, but he's worried about how ill Rhys looked. Bev says that if she doesn't keep talking, she'll fall apart, but she knows there's a limit to how much the doctors can do. Jim promises that he won't give up.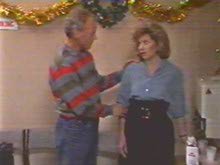 . . .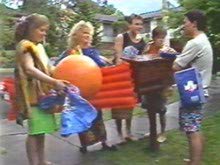 The kids all gather in the street with the stuff for the pool party and Matt says that Hilary's out, but when they all march into the backyard, they find Hilary and Mr. Muir messing about in the pool.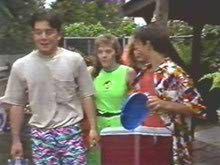 . . .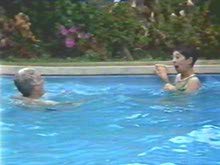 Jim and Beverly are still waiting for news, when the doctor appears with good news. Rhys is responding to the drugs and is breathing without too much trouble. Jim suggests that Bev goes home to rest, but she wants to see the baby, while Jim goes to phone Helen.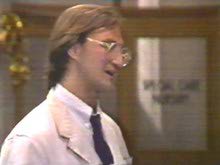 . . .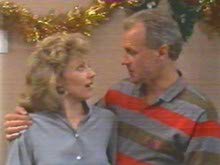 Madge and Helen are in the kitchen when Jim phones. The kids all turn up and Helen announces that Rhys is going to be fine and the kids are just annoyed that Hilary ruined their pool party. With everyone going away the following week, Madge suggests that the whole street get together for an early Christmas at her place. Madge and Helen both go off to tell everyone.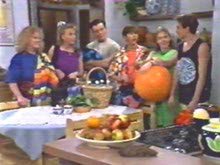 . . .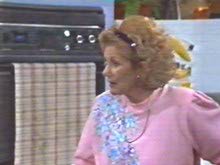 Hilary is seeing Kenneth off outside her house when Helen walks over to tell her about the party. When she mentions that Matt will be going to Adelaide, Hilary is upset as she expected him to spend Christmas with her. Helen thinks she may have misunderstood, but Hilary says she was looking forward to their first Christmas together a great deal.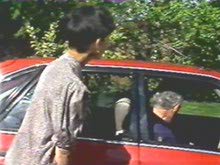 . . .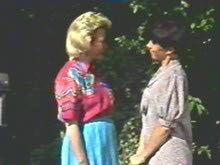 The following day, Madge and Harold are preparing for the party, when Bronwyn comes in to show Madge a picture of her in the paper, regarding her recent self-defence exploits. Harold is convinced that he recognises some of the lotto numbers in the paper, but can't find the ticket anywhere…
Hilary asks Matt if he's been invited to spend Christmas in Adelaide with Margaret Williams, but he says he hasn't. She tells him he should give her some warning and asks what will become of Lee while he's away. Lee says she'll be fine, but Hilary interrupts, saying she may have had plans. Matt is annoyed with Hilary for constantly organising his life and making his decisions for him. He says he's going away for Christmas and isn't that sure that he'll be coming back.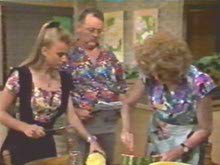 . . .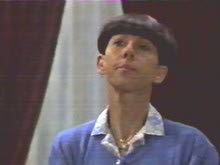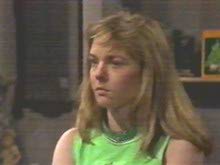 . . .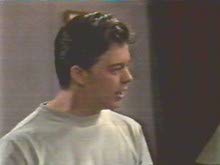 The neighbours are all decorating the tree at the Bishops and discussing what they might get this year. Sharon says her father once bought her a new school uniform for Christmas, while Nick asks Helen if she can get him a job as his present. Jim comes in and takes the mickey out of Madge's appearance in the newspaper, so she gets him in a headlock.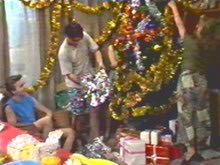 . . .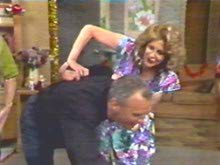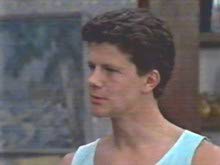 . . .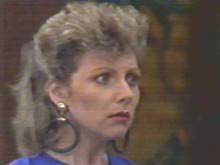 Rhys' parents, Deborah and Adam, arrive at the Robinson house with questions about their baby. Adam tells Beverly that Deborah could do with some money, as Bev's way of showing how much the baby means to her and Bev agrees to write them a cheque.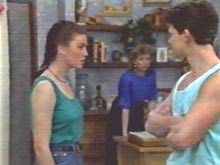 . . .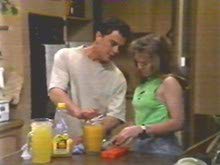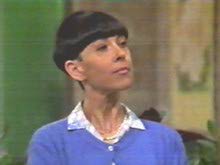 . . .
Matt apologises to Lee for leaving her behind with Hilary during Christmas and she suggests that when he returns, they try to find their own place together. Hilary catches them kissing but says that it's fine and that Lee can stay with her over Christmas. Madge finds her ticket and starts checking the numbers in the paper. Matt overhears Jim talking about a job at the garage, while Beverly walks in. Madge then screams and announces that she and Harold have one the lotto. Helen says that it's going to be a happy Christmas for everyone. They all burst into 'We Wish You A Merry Christmas' while a distressed Beverly wanders off into the kitchen.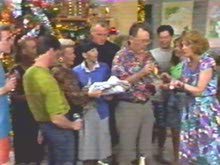 . . .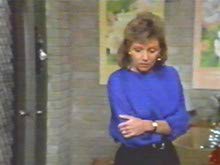 To read the next episode in this sequence, click here.
Summary by Steve