.
Magic Moments > 2004 > Serena's Confession: Part 1 Episode 4593

Written by John Hanlon, Directed by Gary Conway

Episode title: Yesterday's Hero

Toadie tells Stu that he knows what happened with Sindi, and that they're no longer friends. Svetlanka tells Serena that Luka is her brother. Summer tells Max about Boyd hiding out in Travis' car. Stu is out looking for Boyd, and Travis answers his phone, while Boyd tries to escape Travis' dog by climbing a tree…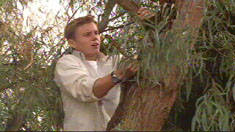 ..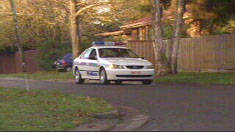 Travis and his mates are throwing food at Boyd, to knock him out of the tree.
Meanwhile, Stuart is out in the patrol car, looking for him.
At number 24, Svetlanka gets off the phone and tells Serena that Lil is on her way home, so they can all celebrate Saint's Day together. Serena asks about Luka, and Svetlanka says that he'll be staying too, but Lil must know nothing about him being her son, as she is too weak to cope with the shock. Serena tries to argue, but Svetlanka says that they must carry the secret to their graves, for the sake of the family.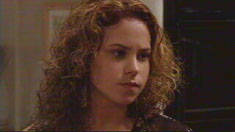 ..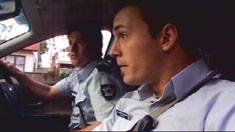 Boyd tells Travis that he knows it was him who threw the Molotov cocktail through his kitchen window. Travis pretends not to know what he's talking about, but Boyd continues, saying that he knows that Steve works for the council too. Travis starts throwing food again, telling Boyd that he should shut his mouth.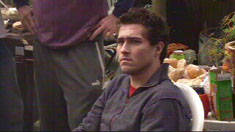 ..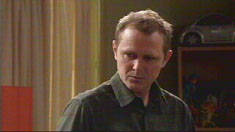 At number 32, Max is blaming himself for what happened, as he should have listened to Boyd instead of punishing him. He says that he's to blame for Boyd and Sky splitting up, but Summer says that it's been on the cards for ages.
At number 24, Lil and Luka arrive home, and Serena grudgingly welcomes him to the house. Lil isn't happy to be feeling so useless, while Harold brings carrot juice and tells them that Karl has given him a diet sheet. David thanks Luka and tells him that from this day on, he's family.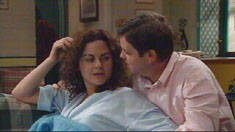 ..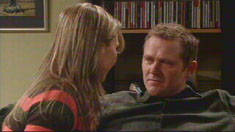 Steph calms Max down, and reminds him that Boyd's been very calm in a crisis. He says that he'll tell him that once he gets home, but not before he's "blasted his socks off."
Travis and his mates continue to throw stuff at Boyd.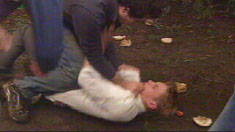 ..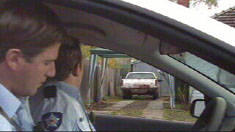 Stuart and his partner see some men outside a house and stop outside. They run into the backyard where they manage to break up the fight that's broken out between Boyd and Travis. Travis tries to escape, while Boyd wonders where Steve's gone. Stu grabs Travis and tells him that he's history.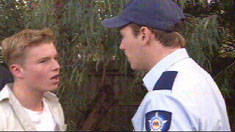 ..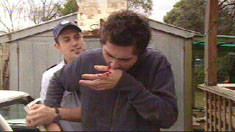 Later, outside the house, Stu finishes taking information from Travis' mates, then goes over to Travis, who has a bloody nose. Stuart formally arrests him.
At number 26, Lyn is on the phone to the shop where she stole the candlestick, claiming that Oscar must have grabbed it. She says that she'll return it the following day. Jack is in the laundry, surprising Lyn, and she offers to clean up for him, and tells him that dinner is nearly ready. She insists that he just sit down and relax.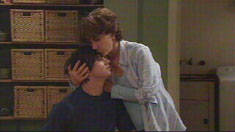 ..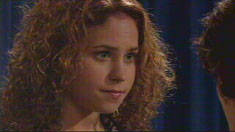 At number 24, David and Serena are setting up a bed for Luka in the lounge room, before David takes Lil off to bed. As she goes, she checks that Luka's ok, and he thanks them for letting him stay. Lil says that she should be thanking him, and will always be grateful. Harold and Svetlanka leave to do some cooking at the Coffee Shop. Luka asks Serena when they'll get some time alone together, but she tells him to get some sleep and focus on getting well. He checks that everything's ok, and she lies that it is.
At the pub, the Hoylands are having a drink with Stu to thank him for saving Boyd. Max thanks him and says that he hopes this will be an end to the poster wars. Stu says that with Boyd's phone recording, they've got enough evidence to charge Travis. Toadie comes in and Max asks him to join them, but Toadie declines, leaving Stuart feeling awkward.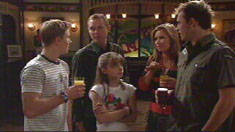 ..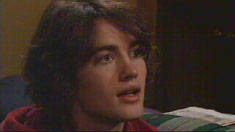 Serena and Luka are sitting on the sofa, and she's thanking him for what he's done. Luka says that he loves her and tries to kiss her, but she pushes him away, claiming that she's feeling a big jumpy after everything that's happened. He asks her what's wrong, and she tells him that he should go home as she doesn't love him. He's left shocked.
At the Coffee Shop, Harold gives Toadie his pizza, as he and Svetlanka leave. Stu comes in and asks Toadie if he wants to wait while he picks up his order. Toadie walks out, saying that everyone else might love him for saving Boyd, but he doesn't.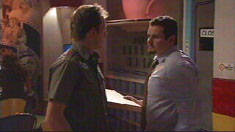 ..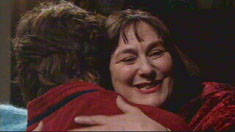 Svetlanka gets home, and Luka is confused, saying that Serena has dumped him. Harold quickly leaves, while Svetlanka explains that Serena is a lovely girl, but she's very fickle. Luka doesn't believe her, but Svetlanka insists that it isn't his fault. She goes on to say that she has some new information about the search for his mother. She explains that her friend, Lara, knows a woman in Canberra who gave up a baby 18 years ago in Perth. Luka is thrilled and Svetlanka says she'll telephone Lara in the morning. Luka thanks Svetlanka and hugs her.
The next morning, David is offering Lil breakfast, but she says she might just have some fruit. Harold gives Svetlanka her breakfast, while Serena gets up in a bad mood. Lil says she's feeling a bit better, but just very tired. David calls Luka for breakfast, and he comes in from the backyard, explaining that he's leaving on the bus for Canberra that morning. David and Lil aren't impressed with him travelling in his state. Svetlanka says she's very proud of her godson for continuing on his quest after saving Lil.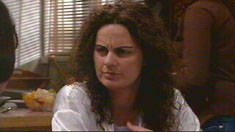 ..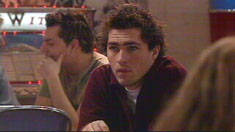 Stu is in the Coffee Shop and is upset to see Sindi's photo next to her astrology column. Toadie then comes in with Travis, who he's representing, and tells Stu that Travis is charging him with excessive force. Stuart is appalled and goes to sit down.
At number 32, Max and Steph have just finished another round of IVF and Summer appears from the kitchen, trying to explain the process to Boyd. Steph and Max steal their toast, so they go back to the kitchen to get more. Steph tells Max that she's going to Bendigo to see Joe for a few days, as she feels like she needs to support him for a few days. Max tells her that she has to be careful.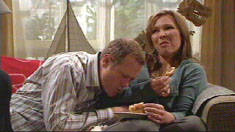 ..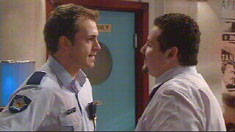 Stu confronts Travis, and says that he knows he's lying. Boyd and Summer walk in, and are horrified to see Travis sitting there. Stu says that Toadie is representing him.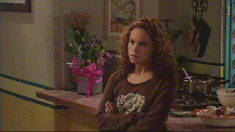 ..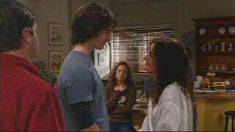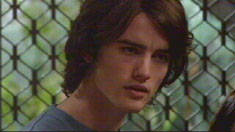 ..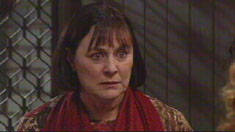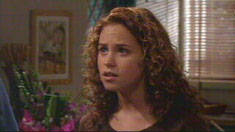 ..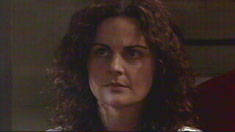 Luka is preparing to leave number 24, and Lil is upset that she hasn't had more time to get to know him. David tells Luka that he'll always be part of the family, and Lil reminds him that he's a part of her now. Luka tells Serena that he'll miss her, but he'll say her again soon. Luka says goodbye to Harold and David, and is about to go when Serena suddenly tells him to stop. She says that there's no reason for him to go to Canberra, as he's already found his mother – it's Liljana, and they're brother and sister. David asks Svetlanka if this is true, and she says that it is, much to everyone's horror.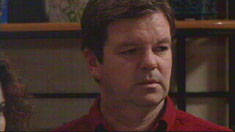 ..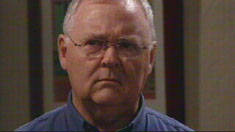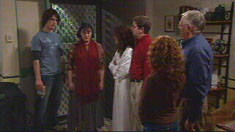 ..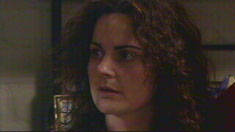 Read the next episode in this sequence, Episode 4593

Summary by Steve